Magazines for Chilly Days
by Beth Cronk
After an early start, spring has slowed down, which makes for good reading weather. One kind of reading material you might forget about is magazines. Our library offers a variety of magazines in print and electronic form for you to check out.
In pre-pandemic times, our newest magazine issues could only be read in the library. These days you'll need to limit your time in the library, so even the most current magazines are available for checkout. Newspaper issues can also be checked out, with the exception of the Litchfield Independent Review.
Some popular choices in the Litchfield magazine collection include People, The Atlantic Monthly, Country Living, American Patchwork and Quilting, and HGTV Magazine.
Magazines can be requested from other libraries, too. You can search for a magazine title in the catalog. You can tell it's a magazine because it will say "magazines" where the call number goes, and it will say "serials" along the left side of the page. You can also call the library to ask if we can order a particular magazine for you. Some popular choices you can request from other libraries include Quilting Arts, Ranger Rick, Better Homes & Gardens, Country Woman, and the Scooby-Doo comic books.
Pioneerland Library System added e-magazines back into the Overdrive e-book service during the pandemic, so that people would have easier access to magazines from home. To find them, go to your Libby or Overdrive app and look for the magazine category, or go to the library catalog on a computer and click on "Download ebooks," then look for the magazine category along the top of the screen.
Pioneerland's e-magazines include magazines that cover travel, health and fitness, food, and home and garden, among many other topics. There are 1,200 electronic issues available to borrow from the comfort of your home.
Not sure which magazine you want to read? You can come into the Litchfield Library to take a look at the shelves. The doors are unlocked and you don't need an appointment to browse the collection or check out your holds. You'll need to limit your time to about fifteen to twenty minutes and wear a mask correctly throughout your visit. Visiting the library works mostly the same way it has for several months, but now with no need to call ahead unless you need a computer or the small study room. If we reach capacity, we may ask you to wait outside until someone else leaves.
Age limits have returned to normal policy: children age seven and younger need to be supervised in the library by someone twelve years old or older.
Curbside pickup remains available during all library hours. Call from outside and staff will be happy to bring your things out.
Whichever way you use the library – in person, through curbside service, or from home – we are happy to help you find the library materials you want.
---
Books for Mystery Fans
by Beth Cronk, Meeker County Librarian
"When you have eliminated all which is impossible, then whatever remains, however improbable, must be the truth." Sherlock Holmes said some version of this in many stories. Mystery readers enjoy trying to solve puzzles as they read, and usually they are voracious readers. Are you looking for a new mystery novel? Litchfield Library has many to check out.
Who Speaks for the Damned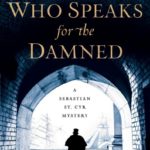 is a recent novel in the Sebastian St. Cyr series by C.S. Harris. Sebastian is a viscount, an Army officer, and a master of disguise in Regency England. The author describes him as Mr. Darcy with a James Bond edge.  In this fifteenth book in the series, a disgraced British nobleman believed to be long dead is found murdered during London's celebration of the defeat of Napoleon. The latest novel in this series, What the Devil Knows will also be available soon.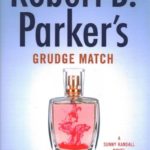 Author Robert B. Parker died in 2010, but his book series go on through the work of other authors. Mike Lupica is a prominent sports writer:  a columnist, a co-writer of athlete autobiographies, and the author of many sports-focused novels, especially for kids. He has written a few books in Robert B. Parker's Sunny Randall series for adults, and reviewers say he captures the original writing style. One in the series recently added to the Litchfield collection is Robert B. Parker's Grudge Match. In this installment, a gangster comes to private investigator Sunny for help, even though she double-crossed him in a recent deal by tipping off the FBI to one of his activities. He wants her to find his girlfriend who has disappeared. Sunny doesn't trust him but wants to help find the woman, who has risen through the ranks of the mafia.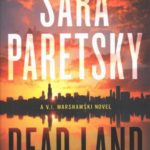 Dead Land is Sara Paretsky's latest in the V.I. Warshawski series. V.I. is a private eye in Chicago, and in this novel, she encounters political corruption in the city when her goddaughter's boyfriend is murdered because of the community group he's working for. She discovers a far-ranging conspiracy involving Chicago's parks and lakefront property plus South American politics.  Reviewers say it's a high point in this long-running series.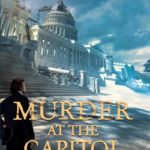 Murder at the Capitol by C.M. Gleason is the third book in the Lincoln White House mystery series. Washington, D.C. is celebrating the 4th of July in the midst of the Civil War. A body is found in the unfinished Capitol building, and Lincoln's friend Adam Speed Quinn investigates the situation with the help of a doctor and a journalist. Reviewers love this one, with its mix of fictitious and real people and events.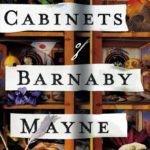 The Cabinets of Barnaby Mayne by Elsa Hart is another historical mystery. In 1703 London, a woman named Cecily who studies plants visits Sir Barnaby Mayne to view the huge collection of rare items he has collected. But Barnaby is murdered and Cecily's attention to detail makes her doubt the confession of the supposed killer, sending her on a quest to solve the mystery herself.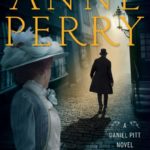 Anne Perry has been a popular mystery writer for decades. Her novel One Fatal Flaw is a recent installment in the Daniel Pitt series, set in Edwardian England. Young lawyer Daniel and his scientist friend Miriam work to clear a man of murder charges by proving a fire was accidental, only for the defendant to die in the same way. The next book in the series, "Death with a Double Edge," is coming out soon.
Is it a mystery to figure out how to find more mysteries to read? You can search for the keyword "mystery" in the library catalog and sort by date to see the most recent books first, or you can stop in and look for the light blue mystery stickers on books. And of course, library staff are always glad to help you find what you need.
---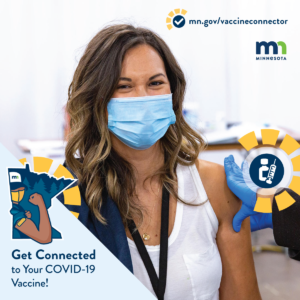 Library Computers Can Help Connect You to a Vaccine
Are you looking for a vaccine appointment, but you don't have access to a computer or the internet? I know that's a major barrier to many people in our area, especially for some senior citizens who are currently eligible to get a shot. Public libraries offer access to computers, and library staff can give you some basic help to navigate them.
To use a library computer, call the library to schedule a one-hour computer appointment. We offer appointments during all operating hours. You will need to wear a mask the whole time you're in, and you will be limited to that one hour per day.
Limited computers are in use to allow space for physical distancing, and we have 6 feet marked around each computer so that others can stay out of that space. Staff members wipe down the keyboards, mice, and desk surfaces after each use, and we put out a new keyboard and mouse between users.
Getting help from library staff on the computers works a little differently these days, since we can't stand right next to you to help. We have software on our staff computers now that allows us to view your screen and give you assistance with getting to websites, clicking on things, and printing, if you want us to do that. We can't fill out a form for you, but we can help you get to it. We are far away at our front desk computers while we're helping, and behind plexiglass, so hearing us can sometimes be a challenge. If you have a family member you can bring along to help you on the computer instead, that can sometimes be easier and more private. Two people are allowed to use a computer together.
The state of Minnesota has a website everyone can use to sign up to be notified when they're eligible for the vaccine and get connected to resources to schedule an appointment: vaccineconnector.mn.gov. You don't have to be part of a currently eligible group to get signed up for future opportunities. If you don't have access to a computer or you aren't comfortable signing up that way, you can call the Minnesota COVID-19 Vaccine Connector Hotline at (833) 431-2053 to get on the list. You can also call that number to have someone assist you with the sign-up process when you use the website. The link to the state website is available on the left bar of Pioneerland libraries' websites.
If you have a laptop, tablet, or phone you can use to sign up and you just need wifi to use with it, you can park in the library parking lot any time, even when it's closed, and use the library's wifi. No password is necessary.
The library also offers mobile hotspots for checkout. If you have your own computer, tablet, or smartphone, but not your own internet connection at home, or one that's slow or limited, you can check out a hotspot that will give you a wifi connection to high-speed internet. The hotspots are from T-Mobile, so the strength of the signal where you live depends on how good T-Mobile service is there.  Cosmos Library doesn't offer the hotspots because the signal is too weak in that area.
If you'd like to check out a hotspot, call the library and have your library card number at the ready, or stop in with your card. Most of the time they're all checked out so you can't get one immediately, but you can reserve one, and we'll let you know when it's ready for you to pick up. You can keep it for up to 4 weeks.
If you'd like to come into the library, you can call ahead to schedule a 15-minute time to pick out books and audiovisual materials, make photocopies, or get a library card, or you can just call from outside when you're at the library: (320) 693-2483. We have capacity limits, so we may ask you to wait outside for a few minutes, but most of the time you'll be able to come in right away. I strongly recommend you call in advance to schedule your computer appointment so that you're not waiting outside for a long time until a computer is available.
Children age 12 and under need to be accompanied by an adult in the library these days. Masks must be worn at all times in the building, in accordance with the state requirements. Curbside service remains available during all library hours, and we are very happy to deliver your items that way.
---
Read Across America is more than Cat in the Hat
By Rachelle Golde, Litchfield Children's Librarian
March 3, 2021
As we move into the month of March, we look forward to warmer spring days ahead and think about the little flowers that will begin to emerge with all of their bright colors. Like bright spring colors, Dr. Seuss loved to find creative uses for colors within his illustrations and with his words as he authored many children's books now thought of as classics.  Read Across America is celebrated this year on March 2nd. Often, we associate Read Across America with Dr. Seuss and the famous Cat in the Hat.  However, Read Across America is much more than the Cat in the Hat.
The National Education Association (NEA) initiated Read Across America in 1998 as a year-round program to motivate children and teens to read through books chosen around a specific yearly theme. The themes are selected to motivate, excite, and teach children and teens about reading, as well as, teach the students about themselves and others who are different from themselves. The suggested books offer a diverse collection of children's and young adult titles. While many still honor Dr. Seuss during Read Across America, the program is currently independent of any particular book, author, publisher, or character.
The monthly themes for 2020-2021 include: Empower Student Voice, Foster Inclusiveness, Activate Young Citizens, Celebrate Indigenous Peoples, Explore Identity, Explore Families and History, Practice Empathy, Cultivate Compassion, Inspire Stewardship, Develop Passion and Perseverance, Promote Respect, and Build Community.
The Litchfield Library has a list of books suggested by NEA for each of these themes for picture books, children's chapter books, and young adult or teen books. This list is also available on the Read Across America website hosted by the NEA. The suggested titles for this month include:
 Picture book: Tiara's Hat Parade by Kelly Starling Lyons
Children's chapter book: Each Tiny Spark by Pablo Cartaya; and
 Young adult: They Called Us Enemy by Eisinger Scott Becker
Anyone can celebrate Read Across America. Schools, libraries, athletes, actors, authors, illustrators, grandparents, parents, teachers, and kids of all ages can celebrate Read Across America. Here are a few ways you can celebrate:
Read through the suggested titles provided by the NEA. The full list of books can be found on their website at https://www.nea.org/professional-excellence/student-engagement/read-across-america or you can Google Read Across America and easily find the website.
Read a book with a child or teen
Create your own reading challenge or book list that goes with the monthly themes.
Check with your child's teacher to see if there is a school celebration.
The Pioneerland Library System does have many of the titles suggested within the book list by the NEA; however, if you cannot find one we are happy to help you find it at another library just ask a librarian if you need help. You can also check out the book display at the Litchfield Library.
Until next time, happy reading!
Escape to Another Era in a Book
by Beth Cronk, Meeker County Librarian
February 20, 2021
A number of new books at the Litchfield library are classified as historical fiction.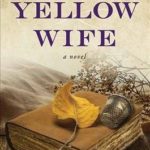 Yellow Wife by Sadeqa Johnson is a novel set in the South in the 1800s. Pheby, the main character, is born a slave. Light-skinned, the daughter of the plantation's medicine woman, and doted on by the master's sister, Pheby grows up sheltered and is promised her freedom upon her 18th birthday. Instead, she is sent to the infamous slave jail, Devil's Half Acre. Once there, she has to contend with the notoriously cruel slave trader Robert Lumpkin, and her life goes in a surprising direction. Based on a true story, this novel is described as well-researched and moving with a compelling narrator.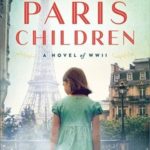 Another novel inspired by a true story, The Paris Children by Gloria Goldreich is a novel set during World War II. Madeleine Levy was the granddaughter of World War I hero Alfred Dreyfus, and she stepped up to do her own part to fight for France as a member of the resistance under German occupation. Madeleine was a young social worker when she began rescuing Jewish children and smuggling them out of the county. The novel illuminates the good that was done amidst this bleak and dangerous time.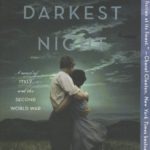 World War II is an ever-popular time period for novels. Our Darkest Night by Jennifer Robson is another of our new books set in that time. Antonina is a young Jewish woman in Italy, where the Nazis are occupying most of the country. In an attempt to survive, she leaves Venice and poses as the new bride of a man who left seminary to run his family's farm. Nina and Nico must put on a convincing front for the neighbors and for a Nazi official who harbors a vendetta against Nico. This novel is also inspired by real-life events.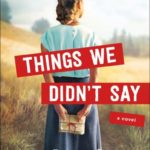 Minneapolis writer Amy Lynn Green is a finalist in the genre fiction category of this year's Minnesota Book Awards for her debut novel Things We Didn't Say.  This epistolary novel (a novel in letters) tells the story of U of M linguistics student Johanna Berglund who is sent to her small Minnesota hometown to work as a translator at a German POW camp during World War II. Johanna finds townsfolk hostile to the Germans, while she becomes sympathetic to the POWs after interacting with them and censoring their letters. This Christian fiction novel examines issues of prejudice, compassion, and treason.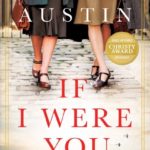 Another work of Christian historical fiction, If I Were You by Lynn Austin is set in and after World War II. Audrey is a widowed war bride from England who comes to America with her young son in 1950, seeking her American in-laws whom she has never met. She discovers that her longtime friend Eve has been impersonating her in the U.S. for four years. Eve's mother was Audrey's mother's servant, and the pair of young women had worked together as ambulance drivers in the war. The focus on the pair's friendship in the midst of class differences gives this a bit of a new spin on the World War II novel.
Other recent additions in the historical fiction vein include Endless Mercy by Tracie Peterson and Kimberley Woodhouse, The Cowboy Who Saved Christmas by Jodi Thomas, and When We Were Young & Brave by Hazel Gaynor. Whether you pick them up curbside or set up a Library Express appointment to come inside the library, library staff are happy to help you order and check out novels that carry you away to different times and places.
---
Binge Award-Nominated TV on DVD
February 10, 2021
by Beth Cronk, Meeker County Librarian
During this past year, many people have found comfort in binge-watching TV shows. That's easy to do when you have a subscription to one or more streaming services and high-speed internet, but what if you don't? Some television series are available to check out at the library on DVD. Currently DVDs can be checked out for two weeks.
The Golden Globe nominations were just announced, and several of the TV series available through the library were on the list.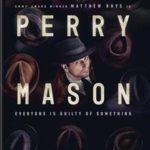 The new series Perry Mason is the latest adaptation of the series of detective novels by Erle Stanley Gardner that began with The Case of the Velvet Claws, published in 1933.  Six movies, a radio show, and now three TV series have been based on the books, however loosely. The first season of the new HBO series premiered last year; reviewers say it's stylish, violent, and slower than the classic Perry Mason series of the '50s and '60s. Matthew Rhys plays the famous detective in this origin story set in 1932, and he has been nominated for a Golden Globe for best actor in a dramatic series. Litchfield Library and others in Pioneerland Library System have this available to check out.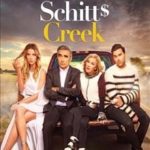 The comedy series Schitt$ Creek is a fan favorite that ended this past year after six seasons. This Canadian series finds humor and heart in the story of an extremely rich and spoiled family who loses everything and has to relocate to a shabby motel in a tiny town.  The final season of the series won the Emmy this fall for Outstanding Comedy Series, the awards for directing and writing, and awards for all four lead actors.  All four are also nominated for the Golden Globes: best actress for Catherine O'Hara, best actor for Eugene Levy, best supporting actress for Annie Murphy, and best supporting actor for Daniel Levy. The first three seasons are available to check out at Litchfield Library and another library in the system.
The AMC series Better Call Saul is a prequel to the TV series Breaking Bad, telling the story of a small-time lawyer in the years leading up to his involvement in criminal activities.  Bob Odenkirk is nominated for the Golden Globe for best performance by an actor in a dramatic television series. Grove City Library and some other libraries in Pioneerland have all five seasons available to check out; one more season is in the works.
The Crown is a popular Netflix series about the reign of Queen Elizabeth II.  Because the series covers so many decades, new actors are cast as the members of the royal family every two seasons.  The most recent season has five actors in the running for Golden Globes:  Olivia Coleman for her portrayal of Queen Elizabeth, Emma Corrin as Princess Diana, Josh O'Connor as Prince Charles, Gillian Anderson as Margaret Thatcher, and Helena Bonham Carter as Princess Margaret. Dassel Library, plus a few other Pioneerland libraries, have all three seasons that are currently available on DVD.
The Villanelle book series by Luke Jennings is the basis of the BBC comedy-drama Killing Eve. Sandra Oh stars as a British security officer with a desk job who dreams of being a spy. Jodie Comer plays Villanelle, a psychopathic assassin. The two become obsessed with each other while the investigator tries to catch the assassin. Comer is nominated for the Golden Globe for best actress in a dramatic series; she has won an Emmy for the role in the past. All three seasons are available from Dassel Library plus a few other locations in our system.
Other recent award-winning or -nominated TV series available through the library include The Comey Rule, The Great, Succession, This is Us, Watchmen, and Rick and Morty. Give the library a call or go to the online catalog to request these or other DVDs you'd like to check out.
---
Audiobooks are great for families!
Library column for February 3, 2021
Rachelle Golde, Children's Librarian
Audiobooks can offer a new or different way to experience the world through books. As adults, we know that audiobooks are a great way to pass the time while commuting to work or during a long road trip. I enjoy listening to audiobooks while I am cleaning, sewing, or working on house projects like painting a room. Audiobooks are a great option for children and teens as well.
There are many audiobooks to choose from within children's and young adult/teen collections within the Pioneerland Library System. Most libraries, including the Litchfield library, have audiobook collections on CD for checkout. There are even books that include an audiobook CD; these kits are awesome for children who like to read along with the audiobook or need the book for the illustrations. You can schedule a 15-minute browsing appointment to come in and look through the available audiobooks on the shelf.
Pioneerland offers digital audiobooks as well through the Libby and Overdrive apps. These digital collections have materials for very young children through adults. It's fast, easy, and free to set up Libby for access to these materials. Libby works well on most mobile devices and computers and is very user friendly. Another perk is that there are never any late fees when you use Libby as the digital items that are checked out are automatically returned on their due date. There is the possibility to renew the item though if you are not quite finished with it. You will need a Pioneerland Library card to access the materials in our digital collection in Libby. If you need assistance with setting up your account, please give the Litchfield library a call.
Audiobooks can be used as a form of entertainment for kids as they work on projects, cleaning their rooms, or share a story together during car rides. However, audiobooks offer a lot more to children and teens than entertainment.  Audiobooks can help youth improve their literacy skills such as comprehension and vocabulary. Audiobooks take away the barrier of books which are too hard for them to read on their own and helps them to decode and pronounce words they may otherwise not know yet.  Children and teens can become immersed in a story without the need to struggle with words and comprehension. Many audiobooks help expand the story as the reader adds emotion and voice to the words for the child. Children are often exposed to a larger quantity of higher-level vocabulary when they are read aloud to or listen to audiobooks. When children listen to a book read aloud and follow along with the book with their eyes, they are getting a multisensory approach to the story. They are truly immersed in the story.
Children's audiobooks are fantastic for parents and caregivers as well. They give parents a break from reading aloud, provides a story that can be shared between the children and parents during otherwise dull tasks like driving, cleaning, etc. Audiobooks can also give parents the opportunity to provide an independent reading activity that can increase interest in reading and improve literacy skills.
There might be some concerns that using audiobooks is cheating on reading programs. This is not true! Audiobooks are counted as reading in all of the children's and teens' reading programs within the Litchfield Library.  We currently have a non-fiction reading challenge for both teens and children at the Litchfield Library and non-fiction audiobooks will count towards this reading challenge.
Until next time, happy reading or listening!
---
Adult Winter Reading and the most popular books of 2020
by Beth Cronk, County Librarian
This year's Adult Winter Reading Program began January 15 at the Litchfield Public Library and runs until March 15. Sign up any time in January or February.
As in previous years, participants read and rate books to earn prizes. Winter can be a good time to have a reading goal, and this year it's true more than ever. Participants get one prize after reading 3 books, and another after reading 3 more.
It's possible to participate in this year's program without ever setting foot inside the library if you choose. Everything can be done either inside the library or through curbside service.
To participate in the program, ask to sign up when you call from outside to pick up your things curbside, or sign up when you're in the library for a Library Express appointment. Participants will get a reading log, a bookmark, and a small portable hand sanitizer container with a clip. The hand sanitizer is this year's sign-up incentive instead of the usual tote bag. Bags will be available as a prize choice.
Any type of book can be counted for the program: new or old, library book or your own, fiction or nonfiction, ebook, audiobook, or print. Write down your books on the reading log and rate them.
When you have read 3 books and again when you have read 3 more, you can turn in your reading log inside the library at your Library Express time and claim your prizes on the spot, or you can put your reading log in the book drop to get your prizes through curbside pickup. Before dropping the sheet into the book drop, be sure to write down your prize choice. Library staff will be in contact if that prize is no longer available. If you have your heart set on a particular prize, turn in your sheet after reading 3 books so that it's more likely to still be available. We'll return your sheet to you with your first prize so that you can complete the program.
Prize choices this year include a mug, a tote bag, a memo book, a large candy bar, and an insulated bottle cover.
So what will you read if you participate in the adult winter reading program? You could look for ideas among the most popular books at the library from this past year.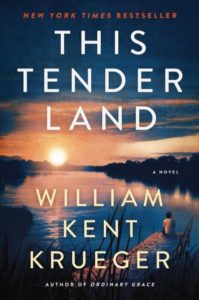 The most popular adult novel in Pioneerland Library System in 2020 was This Tender Land by William Kent Krueger. Krueger is a beloved and best-selling Minnesota author, known for his Cork O'Connor mystery series set in northern Minnesota. "This Tender Land" is his newest novel, released in late 2019, but it is not part of that mystery series. It's a standalone coming-of-age novel about 4 orphans, set in the 1930s. Hutchinson Library has chosen this book for their One Book, One Community read for this year.
The other novels in the adult fiction top 10 for last year were Where the Crawdads Sing by Delia Owens, The Giver of Stars by Jojo Moyes, Camino Winds by John Grisham, Long Range by C.J. Box, Masked Prey by John Sandford, Blue Moon by Lee Child, A Walk Along the Beach by Debbie Macomber, The Guardians by John Grisham, and A Minute to Midnight by David Baldacci.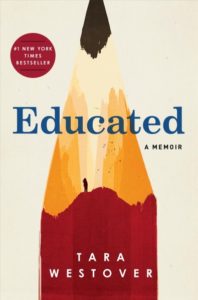 The most popular adult nonfiction book in the library system last year was Educated by Tara Westover. This memoir from 2018 tells the author's story of growing up in a survivalist family in rural Idaho and how she educated herself to transform her life.
The other books in the adult nonfiction top 10 for 2020 were Before and After: The Incredible Real-Life Stories of Orphans Who Survived the Tennessee Children's Home Society by Judy Pace Christie, Becoming by Michelle Obama, The House of Kennedy by James Patterson and Cynthia Fagen, The Splendid and the Vile: A Saga of Churchill, Family, and Defiance During the Blitz by Erik Larson, Too Much and Never Enough: How My Family Created the World's Most Dangerous Man by Mary L. Trump, Untamed by Glennon Doyle, White Fragility: Why It's So Hard for White People to Talk About Racism by Robin DiAngelo, Just Mercy: A Story of Justice and Redemption by Bryan Stevenson, and Finding Chika: A Little Girl, and Earthquake, and the Making of a Family by Mitch Albom.
Whether you like to read the most popular books or you want to find something obscure, the library staff is always happy to help you find a book you want to read.
---
Library column for January 20, 2021
By Rachelle Golde, Litchfield Children's Librarian
The Litchfield Public Library is currently offering a nonfiction reading challenge for children and teens. The reading logs can be picked up from the Litchfield library during a 15-minute browsing appointment or during curbside pickup. Just ask the library staff for a copy of the children's or teen log for your children.  You can also print your own copies from the children's page on the Litchfield Library website. Please note that this nonfiction reading challenge is separate from the adult winter reading program.
Even very young children can participate in this reading challenge if they have someone read the books aloud to them. The library does have many easy to read and understand nonfiction books that are specifically written for our youngest readers. Children can learn a lot from books that are read aloud to them even if the book is at a higher level of reading. This can often prompt lots of questions and lead to new discoveries for the very young reader as well as older readers. It is wonderful to let children select books that they are interested in even if the reading level is too high or too low- this is about encouraging a love of reading and developing a reader identification for themselves. This is not about finding the perfect leveled reader for the child, unless that is what the child wants to do.
Nonfiction books are an excellent way to allow kids to safely explore their world and investigate topics that they are interested in. Nonfiction books also are great for building vocabulary and expanding background knowledge and can also help children and teens create connections and understanding of their own personal experiences. Reading nonfiction varies from reading fiction as the reader is reading for content and information, however, this does not make nonfiction boring and unenjoyable. Quite the opposite in fact! Nonfiction reading sparks a child's imagination and curiosity about the world and gives them the resources they need in order to find answers to their many, many questions.
Sometimes finding nonfiction books at a library can be intimating with the rows of bookshelves and all those numbers on the book spines. The library staff at the Litchfield Public Library are always happy to help you locate materials. If we do not have it on the shelf, most often we can find it and order it through interlibrary loan. For those of you who like to browse the shelves, I have a simplified explanation of the Dewey Decimal System for you; this is the method that we use to organize the books on the shelves within the Pioneerland Library System, which Litchfield is a part of.
A quick break down of Dewey:
000: general knowledge, encyclopedias, journalism
100: philosophy, paranormal, psychology, logic, ethics, morals and values,
200: religions
300: society, community, education, government, politics; fairytales and folklore are in the 390's
400: languages, alphabet books, early picture dictionaries
500: math, sciences, plants, dinosaurs and animals
600: technology, health & medicine, farming, buildings, vehicles—find those farm books and cars and trucks books here
700: arts, music, sports
800: literature, poetry
900: geography and history- find some awesome biographies and books about countries and states!
So, whether your child or teen needs a nonfiction book for a school project or a sudden new interest they must know everything about, I hope you will be brave and dive into the world of nonfiction books. However, if you ever feel lost within these shelves, the Litchfield Library is happy to point you in the right direction or dive deeper to locate a title for you.
Until next time, happy reading!
---
Getting Through Pandemic Winter with the Library
by Beth Cronk, County Librarian
January is here, with the hope that comes from the start of a new year. Even so, we have a way to go before our pandemic winter is over. We know that having books to read and DVDs to watch is even more important these days, as they help us pass the time at home and escape the stresses of life. The library continues to be available to help you check out the things you need.
Curbside pickup remains available during all of the library's business hours, as is help over the phone. You never need to set foot in the library to get the books and other library materials you want to check out; we're happy to work with you to order things and then deliver them to the table in front of the library when you call from outside to pick them up. Curbside is a bustling business for us these days.
If you would like to come in, you can do that, too. The library is open; you just need to call to make a reservation, and there are time, age, and capacity limits. (Anyone age 12 and under must have an adult with them.) You can call to reserve a 15-minute Library Express appointment to browse the shelves and pick things out, to get a library card, or to make photocopies. If you need a computer, you can schedule a 1-hour appointment for that. Both types of appointments are available all day and evening and they can almost always be scheduled on short notice. If you're running errands, feel free to call us and see if the library can be your next stop. For Library Express, the answer will almost always be yes, even if you're calling from the parking lot.
We work hard to make the library a safe place for everyone to visit, and we strive to keep our staff healthy to keep the library operating for you. Face coverings are 100% required inside except for children age 5 and younger. We have plexiglass in place at all of the service desks. The computer keyboards and mice are cleaned and switched out between users, and space is blocked off around the computers to avoid having other people wandering into their 6-foot space. Staggering visitors and limiting the length of visits also helps make the building safer. As renowned epidemiologist Dr. Michael Osterholm says, we need to "stop swapping air," and all of these measures – and especially the curbside service – help reduce your chances of sharing air with others when you do your library business.
We have reduced the quarantine time for returned library materials to 24 hours, instead of the 72 it had been. The science is showing that surfaces don't play a big role in transmitting coronavirus, so setting them aside for even 24 hours is precautionary. There may still be that little delay in getting your items checked in, but we set the date back to the day you actually returned them when we check them in.
Here's the urgent question I've been getting lately: Is the adult winter reading program happening this year? Yes, it is! Like many other things these days, our materials for the program are taking extra time to get here. I've been holding off on starting until we have more than one of the prizes for you. Even if we're still waiting for things to arrive, we're going to start the program by January 15th. I know many people like to have that goal to read their three or six books to earn prizes during the winter when things are quiet and they stay home more, and that's even more the situation this year! We will have mugs as a prize choice again this year, plus other options. If you come into the library for an appointment, you can turn in and pick up your winter reading things then, or you can pick up your reading log and prizes through curbside and drop off your completed sheet in the book drop. You can definitely participate in the program without ever having to come inside the library.
One last thing: if you're looking for a virtual book club to keep life interesting this winter, we have a couple of choices. The Litchfield Library Adult Book Club meets on the second Tuesday of each month at noon, reading a variety of types of books. In recent months and for most of last year we've been meeting on Zoom, although we met outside a few times in the fall. That group has been going for years and will be for the foreseeable future.
We also have the Deep Dive Book Club: Reconstruction & Redemption, which is meeting on Google Meet every other Tuesday night at 7:00 through March. That's a 7-session program that's more like a class, taught remotely by a Black Studies scholar, with a wide variety of readings, podcasts and videos for gaining a more robust understanding of the Black American experience from 1865 through 1920. The first Deep Dive book club we did this fall was wonderful, and I highly recommend it.
Contact me by phone or email if you're interested in signing up for either book club, or if you need help getting something to read or watch. I wish you health and happiness in 2021!
---
Library column for Jan. 6, 2021
by Rachelle Golde, Litchfield Children's Librarian
Happy New Year from the Litchfield Public Library! With each New Year, I like to spend a little time reflecting on the past year and thinking about the year to come. In the past, as part of this ritual, I have included reading goals. I have used reading challenge lists, notebooks for lists, and various apps to track my reading. I like to use the Goodreads app. because it is quick to add a title and it keeps track of what I have read throughout time, but this only works when I remember to add the titles that I am reading to the app.
As I have been reflecting on the year 2020, remembering the stressful and even scary times we have had this year, I am also remembering the good times and silver linings. This makes me think that perhaps, rather than trying to reach a number goal for reading I will focus more on the experience of reading. With everything that must be done each day trying to hit number goals for reading can have its downfalls. Yes, it does help some of us to stay on track and keep reading but it can also cause added stress. When trying to hit numbers, I find that I also will skip over books that might take too long to read (I say that I am saving them for later) and chose more fluffy reads that I can get through quickly just so I can reach my reading quotas.
Creating reading lists and goals for children can be a fun way to help encourage children to keep reading. But like adults, it's about finding the right balance and method for tracking their reading. We do not want reading to become a chore or an "I have to" experience as it takes the joy of reading away. The main goal is to create an encouraging and supportive environment for children to explore books in their way. This way children grow to love reading and will continue to read throughout their lives. However, here are a few low-stress, easy, and fun options to help children to track their reading:
A blank calendar where the child can write down the number of minutes or the title of the book that they read each day
A sticker chart: for time read or to mark off chapters in a book or even to mark off titles.
Let them decorate a notebook and they can start a list of the titles they read in the notebook.
Older children and teens can track their reading in an app or make a Google Sheet.
Find any number of reading challenges listed online for children and teens. Many have printable logs. Check with your library if there are any current reading challenges available.
The Litchfield library has a winter nonfiction reading challenge for children and teens. This kicks off on Monday, January 4th. You can get your reading log by printing it off from the library's website or request a copy of the log at your next curbside pickup or 15-minute browsing appointment. Instructions for the reading challenge are included in the reading logs.
Make sure to check out the library's website for current library news, programs, and services. And to print off reading logs for the nonfiction reading challenge for your children and teens.
To make reading a stress-free activity, this year I am going to focus on just reading the titles I want to read and settle into the full experience of each book rather than trying to hit a number goal. What are your 2021 reading plans? Let us know on Facebook or Twitter.
Until next time, happy reading!
---
Library column for December 23, 2020
By Rachelle Golde, Litchfield Children's Librarian
Did you know that birds and butterflies have four cones in their eyes to see color while humans usually have three, and cats and dogs only have two? Neither did I, until last night while going through our usual bedtime routine with our kids. One part of our routine is to read aloud at least one book with the kids before we tuck them in for the night. We recently checked out several nonfiction picture books which have been newly added to the library collection. Gone are the days of "boring" wordy encyclopedia-like nonfiction books for children.  Recent nonfiction books for children have become beautiful works of art that house a wealth of information expressed at a level of understanding children can easily grasp.  The book that I discovered the facts about animal eyes is titled:
 "Eye By Eye: Comparing How Animals See" by Sara Levine was a fascinating read for both myself and my kids! I learned about the structures of various animals' eyes and why they are shaped the way that they are. The illustrations show what the various eyes would look like on humans, which got a lot of "oh cool!" or "gross!" remarks as I read the book aloud.  Other nonfiction picture books that we have read recently include:
 "All the Birds in the World" by David Opie- This brightly colored picture book explains the unique features of birds, including the very bizarre birds like the kiwi. Each detailed, photograph like illustration brings the various types and parts of birds to life for the reader. The illustrations each have map guides in the back of the book to help the reader identify the birds on each page of the book. It is a fun and informative read with a cute little kiwi bird that states repeatedly "What about me?"; the kids loved being the voice of this little bird. A great read for bird watchers of all ages, science units or an informative and entertaining book to read for fun.
"Perkin's Perfect Purple: How a Boy Created Color with Chemistry" by Tami Lewis Brown and Debbie Loren Dunn- This book is also full of brightly colored pictures and tells the story of how the color purple was created. The color purple was once a very rare and difficult color to make, which was why it was known for royalty until a boy, William Henry Perkin, accidentally discovered a way to create the color purple with his chemistry set. The author also includes a short biography of Perkin and an explanation of what color is and how Perkin's invention for making colors changed the world. There is also a list of resources for further exploration of this topic for kids.  A wonderful historical science read for all ages.
"History of the World in Comics" by Jean-Baptiste de Panafieu- This nonfiction graphic novel is an awesome explanation of the world from the beginning of time to modern days. It even includes some fun possibilities for the future of our Earth. This book is recommended for ages 10 and up if the child is reading on their own but can be a shared read with younger ages.
One is never too old to learn something new from a book, even a children's book!  You might even be surprised to learn a new fact from reading aloud to a child. You can browse through our nonfiction collections online or make an appointment for a 15-minute browsing appointment. With this upcoming new year, I challenge myself, my kids, and you to keep exploring new ideas through reading nonfiction, as well as, fiction books. Who knows? Maybe you will stumble upon a little gem of wisdom.  Until next time, happy reading!
---
Library column for December 9, 2020
By Rachelle Golde, Litchfield Children's Librarian
Hello from the Children's Desk! With the increasing numbers of Covid cases, we are staying home more and our kids are schooling at home most of the time.  Mix in the colder weather and we can all experience a case of the "I'm bored!"  This is when your library can be a huge help. Not only do we have books for every age and interest we also offer Take & Make kits and other digital programs.  The Take & Make kits are small craft kits for ages 3-12 years old. We also offer take-home Makerspace kits for older kids and teens. Check the Litchfield Public Library's website and social media such as Facebook and Twitter to get up to date information on programs and when these kits are available for pickup.
I also want to mention that the library has many how-to books about crafts, sewing, science and STEM projects, writing prompts, cooking and baking, and games. This is a great way to create something such as holiday decorations, school projects, and homemade gifts.  These books are available for children, teens, and adults across the library collections. Some examples of books that we have in our children's collection at the Litchfield library include:
 "Homemade Fun: 101 Crafts and Activities to do with Kids" by Rae Grant
 "Recycled Crafts Box: Sock Puppets, Cardboard Castles, Bottle Bugs and 37 More Earth-Friendly Projects & Activities You Can Create" by Laura C. Martin
"Cool Engineering Projects: Fun & Creative Workshop Activities" by Rebecca Felix
 "Edible Science: Experiments You Can Eat" by Jodi Wheeler-Toppen
 "A Kid's Guide to Sewing: Learn to Sew with Sophie & Her Friends: 16 Fun Projects You'll Love to Make & Use" by Sophie Kerr
"Learning to Knit" by Dana Meachen Rau
"Picture Yourself Writing Poetry: Using Photos to Inspire Writing" by Laura Purdie Salas
 "Bad Kitty Makes Comics…: And You Can Too!" By Nick Bruel
 "The Big, Fun Kids Cookbook" by Food Network
"Come to My Tea Party: A Cookbook for Children" by Nancy Akmon
"The Great Games Book: Over 30 Popular Games to Make and Play From Around the World" by Susan Adams
 "Big Book of Playtime Activities" by Ray Gibson
Doing crafts, games, cooking and other D.I.Y. projects with children is more than just a way to keep them busy.  These types of activities teach children many concepts to include math, science, literacy, and life-skills.  When a child completes a project they also get a boost in their self-esteem, especially if they were able to do most of the creating work themselves. Keep in mind it is more about the process and experience than having a picture-perfect final result.  If possible, display the child's creations proudly somewhere in your home where everyone can see them.
Be sure to check the online library catalog for activity books in your range of interests or give the library a call and we also help you get books.  Remember to check our website to find out when our Take & Make kits are available for pick up.
Until next time, happy reading!
---
Library column for November 25, 2020
By Rachelle Golde, Litchfield Children's Librarian
Happy Thanksgiving from the Children's Desk!  At this point, most of us are already thinking ahead to seasonal to-do lists which often include holiday shopping for our loved ones. As a librarian, my go-to gifts to give always include books. You can give the gifts of adventure, mystery, and knowledge all found in the pages of books. And a bonus feature is that books are usually easy to wrap!  I have put together a list of books that I would personally recommend as great gift options for children and teens.  The lists are split into three categories: children's picture books, children's chapter books, and books for teens. The books that I chose to include on these lists are books that were published this last year in 2020 and have either been read or reviewed by myself personally. Please note that this list is not exhaustive and the books are not listed in any order within their categories. I am happy to help you with more personalized recommendations. There are many more wonderful books that can be recommended for each of the categories.  If you would like a more personalized book recommendation, please feel free to email me at rachelle.golde@pioneerland.lib.mn.us with a detailed message.  And now … drum roll please…for the fun part… the book lists!
Children's Picture Books:
My Favorite Color by Aaron Becker: This beautiful book is best read with a light source to shine through the die-cut pictures. The book explores colors and their spectrums though nature. Who said we can only have one favorite color?
Tiny T. Rex and the Very Dark Dark by Jonathan Stutzman: Tiny T. Rex is off on another adventure. In this story he must face his fear of the dark. Very sweet.
Jack at Bat by Marc Barnett and Greg Pizzoli: this series is great for those looking for an easy reader for beginning readers.
Bedtime for Sweet Creatures: by Nikki Grimes: an adorable toddler fights bedtime while the child's mother weaves creative stories about animals and the child's behaviors. Beautifully illustrated and poetically written.
Children's Chapter Books:
Spindlefish and Stars by Christiane M. Andrews: This Greek mythology inspired fantasy inspires readers to choose their own paths, untangle mysteries and explore the power of storytelling.
Before the Ever After by Jacqueline Woodson: This novel in verse explores ZJ's relationship with his father as he copes with a long term football injury. Can they find common ground to stay connected?  This is a touching, emotional story of the bonds and strength of family while going through difficult times.
The Ickabog by J.K. Rowling: This fast-paced fairy tale is full of humor, monsters and epic adventures.
Village of Scoundrels by Margi Preus: This historical fiction story is based on a true story of WWII where a group of teens help to save refugees. This is an edge of your seat read!
Teens Books:
The Kingdom of Back by Marie Lu: A fictional story of Wolfgang Mozart and his sister Nannerl as they dream of making history with their music. When a magical stranger offers to help will Nannerl risk everything?
Stamped: Racism, Antiracism, and You by Jason Reynolds and Ibram X. Kendi: A history lesson told in a causal, relatable and even humorous language that will keep teens reading, thinking, and asking questions. This book challenges us to think about our personal ideas and beliefs of history.
One of Us is Next by Karen M. McManus: The sequel to "One of us is Lying" this thriller continues the mystery with a whole new set of problems with a deadly game of truth or dare.
The Rise and Fall of Charles Lindbergh by Candace Fleming: this nonfiction read reveals the darker side of this American Hero.
Graphic Novels:
Superman Smashes the Klan by Gene Luen Yang for ages 10+
When Stars are Scattered by Victoria Jamieson and Omar Mohamed for ages 10+
The Oracle Code by Marieke Nijkamp for ages 12+
Dragon Hoops by Gene Luen Yang for ages 12+
Donut the Destroyer by Sarah Graley for ages 8+
Happy holidays and until next time, happy reading!
---
Library column for November 11, 2020
By Rachelle Golde, Litchfield Children's Librarian
Hello from the Children's Desk!
November is international children's picture book month.  The American Library Association will celebrate its third year as a partner with the annual Picture Book Month.  Author Dianne de Las Casas founded this library celebration with co-founders Katie Davis, Elizabeth O. Dulemba, Tara Lazar, and Wendy Martin; all of them are authors and illustrators of children's picture books.  Picture Book Month was established as an international literacy movement to focus on printed books in an ever-increasingly digital age.
While reading picture books in any format promotes early literacy skills such as building vocabulary, narrative skills, letter knowledge, and phonological awareness, there is something magical about snuggling up with a child or a group of children to share a picture book.   Picture books are meant to be shared. Typically, we share them with young children; however, older children, teens, and even adults often find connections and enjoy reading and or listening to a picture book. They make us laugh and sometimes cry, and most often, the stories will stay with us long after we have finished reading the book.  Many of us can recite picture books or parts of our favorite titles from when we were children.  I encourage you to share a picture book with someone this November.  Picture books also make fantastic and creative gifts for people of all ages.  As children's author, poet, teacher, and editor Emilie Buchwald states, "Children are made readers on the laps of their parents." However, the word "parents" can be substituted for grandparents, older siblings, and childcare providers.
Picture books bring us closer together physically, emotionally, and socially. Through rich text and vibrant pictures, we can engage, captivate, and teach children about the world. Picture books share information and stories about the world that is often different from the child's current known world; this discovery will broaden their ideas, knowledge, and understanding of more of the world in a safe and secure way. Children can take in as much as they like while reading or being read to and rediscover new truths and ideas from the same picture when re-read or perhaps re-discovered many years later. Greg Pizzoli, children's book author, states that picture books "make a space for them [children] to be absorbed into a world different than their own lives, which in turn, make their worlds a bigger and more interesting place to live."
As part of Picture Book Month, there will be a new daily post from a picture book champion about the importance of picture books. Visit www.picturebookmonth.com to read these short articles throughout November.
Check out a picture book or perhaps a stack of picture books to share with a loved one this month. The Litchfield Public Library has many brand-new books available, Thanksgiving-themed books, and old favorites to rediscover or share with someone for the first time. Call the Litchfield Public Library if you need help locating a title or make a 15-minute browsing appointment to explore the shelves yourself.
The Litchfield Public Library has digital storytimes posted to our website with new storytimes added weekly. The Litchfield Public Library will also have Take and Make kits available throughout the month. Check the library's website at www.litchfield.lib.mn.us  or find us on Facebook and Twitter to get up to date information about available programs and services.
Until next time, happy reading!
---
Accurate Information Essential for Democracy
by Beth Cronk, Meeker County Librarian
President James Madison said, "A popular Government, without popular information, or the means of acquiring it, is but a Prologue to a Farce or a Tragedy; or perhaps both." Accurate information is essential to a healthy democracy. Disinformation is a danger to it.
As a librarian, I actively seek and provide sources of accurate information, and I encourage everyone to evaluate the accuracy of the information they encounter.
The American Library Association has some tips you can use to evaluate the information you come across, especially online:
Consider the source. Look up the organization or publication that posted it, and see what its mission and contact information say.
Read past the headline. Headlines can be outrageous in an effort to get clicks and reactions. Read an article before you share it or comment on it.
Assess the credibility of the author or the expert quoted in an article. Do a quick search for them. What is their area of expertise, and what organization do they represent?
Look at the links and sources supporting the article. Does that information actually support the story? Are those sources reliable?
Check the date. Could the age of the article affect its accuracy?
Consider that the item might be satire. Sometimes an article is meant to be humorous. Quickly look up the site and author to find out before you believe something outlandish.
Consider that it might be promotional. Is the purpose of the site to sell a product?
Check your biases. That's a hard one! We are drawn to reading, believing, and sharing things that fit into our predetermined ideas. Pause and question something from an unproven source even if you want it to be true – in fact, especially then.
Search other news outlets to see if the story is widely reported. Be skeptical of information appearing in only one place that you can't confirm.
In today's online environment, anyone can present their story in a way that looks professional, but it's essential that we all consider whether the information is accurate.
Read, listen, and watch stories from many different news outlets. If you rely on only one or two sources of information, you're limiting your understanding of a topic. Local and regional newspapers and broadcast news programs are good to include in your information diet, with the connections and accountability they have to people in your area.
You're more likely to get reliable news and information when you go to library databases and Pulitzer Prize-winning news sources, as well. You can search library databases by visiting elibrarymn.org.  On that page there's a button for "News & Magazines" where you can search for information published in a huge number of reputable publications, some of which have articles available to read there the same day they come out in print.
Did a friend share a meme about current events and you're wondering if it's true? Go beyond the short and sensationalistic and look for reliable sources and for experts who know what they're talking about. If you need help finding accurate information on a topic, give me a call at the library, (320) 693-2483, or send me an email (my address is available on the library's website), and I will do my best to find you the most accurate information I can locate.
Accurate information is one of the foundations of our democracy. Join me in making an effort to check sources, separate fact from opinion, and pause to verify before sharing. We all can do our part for the common good.
---
Library column for October 14, 2020
By Rachelle Golde, Litchfield Children's Librarian
Hello, from the Children's Desk!
The month of October brings us a lot to celebrate. This week we have Columbus Day,  Farmers Day, National M&M Day (Oct. 13- Do you have some M&Ms to observe the occasion?), Boss's Day, Sweetest Day, and of course, the most well-known of them all – Halloween.  There are many other celebration days that I did not list. It's a fun Google Search to see what celebration days we have coming up and fun ways to participate in them.  However, I wanted to highlight another celebration day on October 12th, Indigenous Peoples Day.
Indigenous Peoples Day is a time for reflection, honor, and remembrance of Native American peoples. The state of Minnesota adopted this celebration in 2016. Some have even stopped celebrating Columbus Day due to its controversial history.  You can read more about this celebratory day online.  To honor and encourage reflection and remembrance of Minnesota's and our country's great Native American history, I encourage you to read a book by a #OwnVoices author.  My suggested children's titles that are on the shelf at the Litchfield Public Library include:
"Indigenous Peoples' History of the United States for Young People" by Debbie Reese
"Apple in the Middle" by Dawn Quigley
"Fry Bread: A Native American Family Story" by Kevin Noble Maillard
"Thunder boy Jr" by Sherman Alexie
"Bowwow Powwow" by Brenda J. Child
Another October celebration that librarians have a lot of fun with is the nationwide celebration of teens, TeenTober, hosted by libraries. At the Litchfield Public Library, we aim to create collections, programs, and services to help teens learn and discover new books and resources for education and entertainment.  For this TeenTober, Litchfield and Atwater libraries will be hosting a digital teen program. Teens can interact with each other and use their creative talents to generate a final digital project. For more information, contact Margaret Weigelt at 320-974-3363 or 320-693-2483. This digital event is scheduled for October 31st at 1:30 pm.
---
Library Resources for Students and Parents
by Beth Cronk, Meeker County Librarian
Public libraries help provide support for education. Whichever way your child is going to school this year, the public library is happy to help provide resources for your family.
Pioneerland Library System has recently begun offering Brainfuse, an online resource that can be used anywhere. It includes a range of resources for all ages.
Brainfuse HelpNow offers personalized homework help in core subjects: math, reading, writing, science, and social studies.  Live tutoring is available through the Brainfuse site every day from 2:00-11:00 p.m. Because students communicate with online tutors in real time using an interactive virtual whiteboard to chat, write, draw, and graph, the tutors can provide individualized help to students of diverse needs and backgrounds.
HelpNow also offers skills building and test prep resources a student can work on alone, then take a quiz before connecting with a live tutor to review the quiz results. All live tutoring sessions are saved and can be replayed as well as shared with friends and teachers.
Students learning French or Spanish can use the Language Lab to either get live help from a tutor or use a variety of games and flashcards to practice skills.
The Writing Lab feature provides assistance at any time of day. Students can submit papers for detailed feedback.  The Send Question Center is similar but for help with non-writing assignments such as math or science.
Students who want to form an online study group with friends can do so through BrainFuse's Meet feature, using the interactive whiteboard.
Is your student getting ready for college? Brainfuse offers SAT test prep and assistance with filling out the FAFSA for financial aid. I have wished for help with the FAFSA so many times! The eParachute feature helps people of any age discover college majors and careers that match their skills and interests.
If kids are a little rusty as the summer draws to a close, direct them to the Summer Camp feature, intended to sharpen math, science, and writing skills to avoid the summer slide.
All of these online resources are available now, and will be through the school year. Students can use them in conjunction with their in-person, hybrid, or distance learning, or parents can use them for assistance with homeschooling.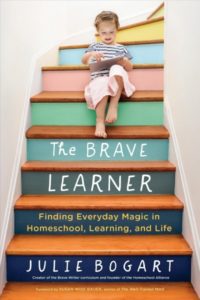 Speaking of homeschooling, libraries always offer a wide range of books and other materials that are useful for that. Some books are available for parents who are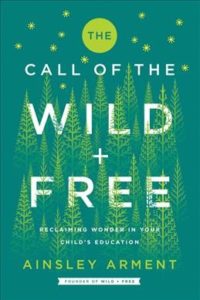 figuring out how to homeschool, such as the newer books The Brave Learner and The Call of the Wild and Free. But most of the resources homeschooling parents use from the library are the vast numbers of books for children and teens that are available on every subject and in every literary genre. If we don't have it at our local library, we can usually order it from somewhere. Don't forget documentary films as an educational resource; the library has those, too!
Whatever your school year holds, our library will be glad to help you find books and other resources to help. Remember that you can check out a device to get internet at your house for up to four weeks, and that you can pick up the library's wifi outside the building 24/7.
---
Internet Access in a New Way
by Beth Cronk, Meeker County Librarian
In today's world, it's very difficult to do without internet access. In addition to offering one-hour computer appointments in the libraries, as well as wifi outside the buildings, Pioneerland has just added a new way for people to get internet access, at least for a little while.
Pioneerland libraries now have mobile hotspots available to check out. These devices provide wifi you can use at home, through T-Mobile.
You use your library card to check them out, just like a book. And like a book, they have a loan period of four weeks. They can't be renewed.
To request one, you'll need to call the library, rather than placing a hold through the catalog. If one is available, we can get it to you through curbside delivery right away. If they're all checked out, we'll put you on the waiting list and let you know when one is ready for you to pick up. These have been very popular in other library systems, so we anticipate demand.
If you keep the hotspot past the due date, it will turn off and become unusable. There will be a late fee of $1 a day for late returns. If the hotspot is not returned or if it comes back damaged, there is an $85 fee for replacement, and if any of the accessories are missing, there will be a charge for the amount the library spends buying a replacement for that piece. The cases for the hotspots are very sturdy and well-padded, so you can safely return them in the book drop. Staff will wipe down the equipment and cases between patrons.
Internet service relies on cell tower technology and coverage, so the signal will be stronger or weaker depending on where you live, and in some locations they won't pick up a signal. Because of this, the Cosmos Library does not have any hotspots available to check out; they are unlikely to work in that area. The Litchfield Library has five, the Dassel Library has three, and the Grove City Library (where the signal is spotty) has two. The devices don't go out through interlibrary loan; they can only be checked out at the library they belong to.
The hotspots have filtering software installed on them in accordance with Pioneerland's Internet Use Policy, but the library is not responsible for individual activity on the internet. We encourage you to always follow safe internet practices. Pioneerland does not track your internet usage, data, or information while you're using the hotspot and, in accordance with library privacy requirements, does not provide your information to the service provider.
If you need to print, the libraries do have e-printers that can accept emailed print jobs that meet certain parameters (Word document, photo, or PDF, but not a webpage, for example). The HP e-printing service sometimes doesn't work well, so talk to library staff over the phone if you need to try using it, and allow plenty of time for the print job to come through. We can deliver printouts curbside.
If you check out a hotspot for a project and you complete it before the due date, please return the device so that someone else can have access to it sooner. We hope that these mobile hotspots will give you a way to get essential things done online at home during this unusual time.