TeenTober
by Miss Rachel
10/25/23
At the library, we find ways to celebrate patrons of all ages. Adults can look forward to the Winter Reading Program which starts in January. In summer, we love to shine a light on the kids with the Summer Reading Program. While teens are definitely also a part of the Summer Reading Program, we like to boost them up even more during the month of October. The Young Adult Library Services Association, or YALSA, previously held Teen Read Week and Teen Tech Week celebrations. But now, in hopes of promoting teen services provided by libraries, they've evolved those weeks into TeenTober, which lasts all throughout the month of October.
On the second Saturday of each month at 1:30pm, we offer up a Teen/Tween program that is free for all participants. Previous programs have included laser tag, STEM projects, Dungeons and Dragons, and more. Thanks to the Prairielands Library Exchange TeenTober grant and the Litchfield Friends of the Library, the Litchfield Library has recently purchased an Xbox Series X console, and teens have already been able to test it out! On Oct ober 14th, the teen program drew in several gamers to play Minecraft and Overcooked. We're hoping to schedule a November teen event to bring out the Xbox again. The library will be closed on the second Saturday of November for Veteran's Day, so the regular teen program won't be happening that month.
Occasionally, we provide take-home activities for teens. For example, this last month, teens were able to come in and pick up a comic kit. Kits included twelve colored pencils, a fine-tip marker, and six comic book pages. As a bonus, all kits contain an evaluation card that teens can fill out and return to the library for a sweet treat!
In regards to our books, we've expanded our collection of manga substantially in the last year. We've acquired several books in the series "My Hero Academia," "Full-Metal Alchemist," "Fruitsbasket," and many others. If you prefer to re-read our well-loved books like "Naruto" or "Bleach," we have plenty of those to go around as well.
If your teen prefers to jump on the mystery-thriller trend, we have plenty of new novels to fit the bill. Authors like Karen McManus have shined a spotlight on this genre and inspired many other authors to write more young adult books like this. These are great picks at this time of year for a dark, creepy vibe.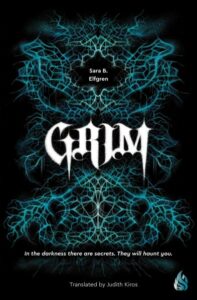 "Grim" by Sara B. Elfgren
If you're looking for a book to get you right in the Halloween spirit, "Grim" is the perfect pick. Eighteen-year-old Kasper now has his dream job at an amusement park. His new friend Iris teaches him the best ways to terrify guests in the haunted house. Told in dueling timelines, you learn about the story of a death metal band's demise as Kasper tries to uncover the truth of what happened.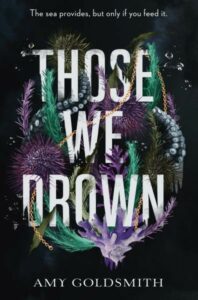 "Those We Drown" by Amy Goldsmith
Students Liv and Will are beyond excited to live out their dreams when they find out they are accepted into a semester-at-sea program and get to spend six weeks on a luxury cruise ship. But for these two teens, those dreams turn into nightmares. When Will disappears after the first night, Liv has to figure out what lurks below deck.
Whatever the thrill, there is still time in TeenTober for teens to stop into the library (or any time after October – we welcome them all year long)! We love helping teenagers find books that speak to them, research that helps them, and communities that love them. To learn about upcoming teen events and programs, check our Facebook page or website www.litchfield.lib.mn.us.
Spooky Season Stories
By Miss Rachel
10/11/23
The pumpkin spice lattes are out, the leaves are changing, the temperatures are dropping, and that can mean one thing: fall is here (and sweater weather)! Some people consider themselves to be mood readers, and with the changing season, October is a prime time for spooky stories. If you and your young reader are looking for some stories to get you ready for Halloween and all the frightening energy, the library has some new books to get you in the spooky spirit!
"Melvina Whitmoore (more or less a horror story)" by Faith Capalia
Poor Melvina is afraid of everything. When she hears something in her new house, she is terrified! Who or what will she find? Check this picture book out to see how Melvina defines her own home.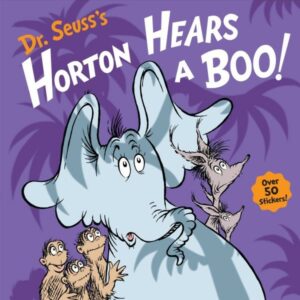 "Horton Hears a Boo" by Wade Bradford
You might be happy to read that this is the same Horton who heard a Who. He is just as lovable as ever in this new picture book! As Horton continues the work of helping those in need, he and his friends have to overcome some scary surprises.
"Merlina and the Magical Mishap" by Daniela Drescher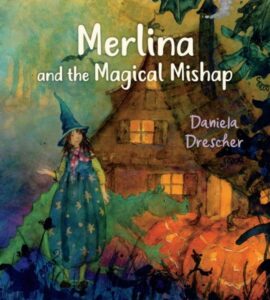 Merlina and her friend Igor the dragon are in the midst of harvest when poor Igor steps on a thorn. Merlina tries to help with some magic spells, but chaos follows. The illustrations in this picture book invite you into an enchanted atmosphere with cozy charm.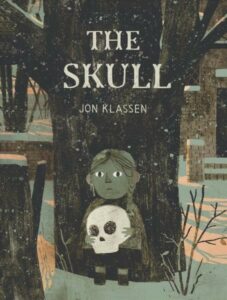 "The Skull" by Jon Klassen
Despite the small number of words contained in this book, it is meant for a slightly older audience. An adaptation of a traditional Tyrolean folktale, "The Skull" is about a girl named Otilla who finds what she believes is an old abandoned house. That is where she finds the skull. With few words and plenty of creepy pictures, this book will keep your young reader turning the pages! For those interested in the writing process, Klassen also includes a few pages at the end explaining how he came across this tale and made it his own.
"The Lost Library" by Rebecca Stead and Wendy Mass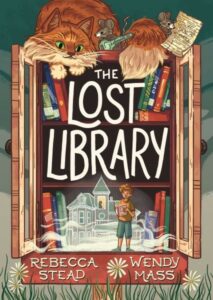 A burned down library, ghosts, and a mysterious history pull you into this story where eleven-year-old Evan's life changes after checking out some books from a little free library. Different characters take turns narrating this book including a ghost, a cat, and Evan himself. Through these lenses, you'll learn what really happened in this small town. A great middle grade choice for those who appreciate the power of good books, grumpy cats, and family.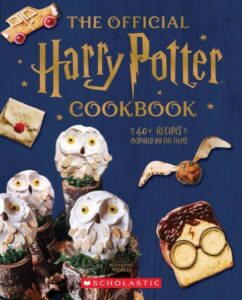 As your little one is reading some spooktacular books, you may find yourself wanting to add to the atmosphere of spook. We now have a couple of magical cookbooks you can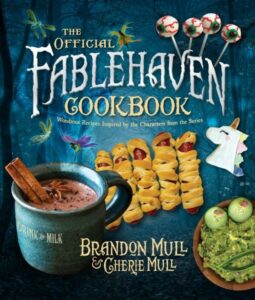 check out to add to the creepy ambience of the season. "The Official Harry Potter Cookbook" by Joanna Farrow and "The Official Fablehaven Cookbook" by Brandon Mull and Cherie Mull both feature lots of fun and tasty recipes to try.
Maybe your young reader is a sensitive soul, and you're worried that spooky books might not be a great choice for them. Many "scary" picture books are great stories to help young ones overcome fears and find courage within themselves. If you're not totally sure if a story is right for your reader, library staff can help you figure that out.
If you find yourself in a rush, we've made it easier to find Halloween books. You'll find a little jack-o-lantern sticker on the bottom of the spine of books about Halloween. No need to search the catalog – just look for the little pumpkin sticker! Whatever mood you find yourself in this October, the library has a book for you.
Scary Reads for October 
by Beth Cronk
"October was always the least dependable of months… full of ghosts and shadows." So said Joy Fielding in her novel Tell Me No Secrets. If you're looking for something scary to read this spooky month, the library has several new horror and thriller novels available to give you a shiver.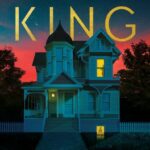 Horror master Stephen King has a brand-new novel.  Hollybrings back the character Holly Gibney, seen before in King's novels Mr. Mercedes, Finders Keepers, End of Watch, The Outsider, and If It Bleeds. Holly is now a private detective, and she reluctantly accepts a missing person case. It will require all of her resourcefulness to take on a brilliant pair of 80-something professors who appear to be behind a string of disappearances. King doesn't have supernatural elements in this book, just the horror of human evil.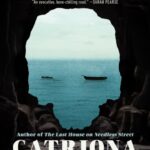 More a psychological thriller than a horror novel, Looking Glass Sound is the story of an author writing a book about his youth. Wilder returns to a small vacation town in Maine to write a book about one summer when a killer stalked the town, and he and his friends bonded over a tragedy.  Author Catriona Ward has created a layered puzzle of a novel, where the main character is being haunted by something that makes him question his sense of reality.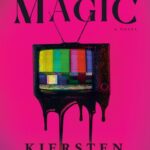 Mister Magic is a creepy supernatural thriller by Kiersten White. Thirty years after a tragic accident ended a popular children's TV series, the remaining cast members who were child actors on the show are brought back together. They all have happy memories of their time on Mister Magic; however, no video survives, and no one even knows who Mister Magic was. Critics describe it as a blend of Twin Peaks, Stranger Things, It, and The Stepford Wives.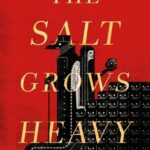 What if the little mermaid was a dangerous creature, as mermaids in legend used to be? This is the starting premise of the novella The Salt Grows Heavy by Cassandra Khaw. The daughters of the mermaid and the prince have devoured and destroyed their kingdom. The mermaid flees, meets up with a plague doctor, and discovers a village of vampire children. Reviewers say this gory novel is beautifully-written and surprisingly heartfelt.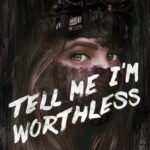 Tell Me I'm Worthless by Alison Rumfitt does what horror and speculative fiction can do very effectively: examine real-world issues through an unreal lens. Alice spent a night in an abandoned house with her friends three years ago, and her life has spiraled out of control since then. One of the friends asks her to accompany her to the house again. Together they face the horrors that happened there, and they try to rescue the third friend who was taken by the haunted house. Not for the faint of heart, this novel has been compared to the works of Clive Barker and Shirley Jackson.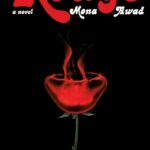 Author Mona Awad spins a gothic but modern fairy tale in Rouge. Belle has always been obsessed with skin care, and when her estranged mother dies mysteriously, Belle is drawn into the cult-like California spa to which her mother was devoted. Another examination of modern issues through horror, this novel skewers the wellness and beauty industries and the modern obsession with appearance.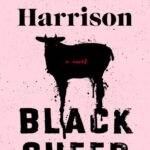 Black Sheep is yet another horror novel that examines real life terrors from an imagined perspective.  Author Rachel Harrison writes about a family of religious fanatics and an estranged adult daughter, Vesper, who has left the fold. A wedding invitation from a cherished cousin brings Vesper back to her family home, where she discovers a terrible secret.
Looking for more scary ideas? Search for the subject "horror fiction" in the library catalog, and find some thrills and chills for your October.
---
Magazines for Literacy
by Miss Rachel
9/27/23
Students, parents, and educators are now settling into their day-to-day routines. In my experience as a middle school language arts teacher, I know finding relevant and up-to-date texts (especially nonfiction) that are interesting to students can be tricky. But when you are able to find these types of texts, students often get to learn about topics they are interested while gaining important reading comprehension skills. Yay for cross-curricular learning!
Whether you're looking for fiction or nonfiction texts for your young reader, the library has tons of options. No matter the reading level, we can find books to fit the bill; even if we are lacking books on a very specific topic, the odds are good that we'll be able to order in a book or two from other Pioneerland libraries. But if you're not looking for a specific topic, we have another resource for you to check out: magazines! We have subscriptions to several different magazines for kids to check out.
Looking for a well-rounded resource for your young reader? From crafting, to culture, to biology, to language, Brainspace has a little bit of everything. With fun experiments, recipes, games, and comics, young ones will have plenty to do! Brainspace comes out every other month and is targeted toward kids ages 8-14.
As you can probably guess, National Geographic Kids offers tons of information about the natural world in a format that is more accessible to our young readers. With wild photographs, mind-boggling facts, and awesome animals, these magazines can inspire your young scientist! Kids 6-14 can enjoy this magazine with a new issue every month.
Novels can be quite a commitment. But little snippets of great writing may be just the tool to inspire lifelong readers. In Cricket magazines, you'll find stirring stories with fantastic illustrations along with some fun puzzles too! These magazines come out 9 times a year and are geared toward ages 9-14 with a focus on literature and quality writing.
Cricket magazine has a couple of other publications that are for a younger audience. Ladybug comes out 9 times a year and is perfect for children ages 3 to 6. They contain plenty of tools to help your young one grow as a reader. Think of Ladybug as a kind of written-out storytime experience, with songs, rhymes, fun stories with pictures, and activities for little ones.
If your little one is more interested in the world of science, nature, and the environment, Click might be just the way to spark a lifelong love of learning. This magazine explores common questions that kids may ask like "What is fire?" and explores scientific answers and relevant ways that you see these topics in the world today. Like Ladybug, Click is great for kids ages 3 to 6 and comes out 9 times per year.
If your family looks for new recipes to try together, ChopChop has plenty to offer. In addition to cooking tips and nutritional information, ChopChop provides opportunities for young readers to work on language literacy too. This magazine comes out quarterly and is geared toward kids ages 5-12.
Where can you find all of these fun and educational magazines? We've recently moved them from the children's section to the adult side of the library so that they're now with all of the other magazines and newspapers. Magazine issues can be checked out for two weeks. At the library, we support literacy in all formats for all readers.
---
Running out of new TV? Find Something to Watch This Fall at the Library
by Beth Cronk
9/20/23
September is traditionally when broadcast television seasons begin. With the writers' strike that began in May and the actors' strike that began in July, networks are struggling to fill their evening schedules, according to Reuters and other news sources. Some series completed filming before the strikes. Some networks are bringing in programs from other countries, such as the British version of Ghostsand the Australian version of NCIS. CBS will begin airing the first season of the popular cable drama "Yellowstone" on broadcast TV this fall. Game shows and reality shows will fill even more of the schedule than usual.
If you're looking for more viewing choices, you can check out thousands of options on DVD at the library. The Emmy Awards are delayed until January, but the nominees were announced this summer as usual, and the library has several of these quality television shows available to check out.
Abbott Elementary is once again nominated for Outstanding Comedy Series. Quinta Brunson is nominated as Outstanding Lead Actress in a Comedy. Tyler James Williams is nominated in the Supporting Actor category. Janelle James is nominated for Supporting Actress, as is last year's winner Sheryl Lee Ralph. This workplace comedy follows a group of teachers in one of the worst public schools in the country. The second season just arrived at the library, and the first season is also available to check out.
The first season of House of the Dragon is nominated for Outstanding Drama Series. This spinoff of Game of Thrones focuses on a succession war among the Targaryen royal family two hundred years before the events of the original series. Litchfield Library has this series available on DVD.
The first season of The Last of Us is also nominated in the category of Outstanding Drama Series, plus Outstanding Writing and Outstanding Directing.  Pedro Pascal is nominated for Lead Actor in a Drama, and Bella Ramsey is nominated for Lead Actress. Based on a video game that was critically-acclaimed for emotional storytelling and rich character development, this horror/adventure drama similarly takes time and care to develop its characters and examine their complicated choices. A fungal pandemic has wiped out the structures of civilization as we know it, and zombies roam outside of fortresses. A man who is alone in the world must safeguard a teenage girl as they travel across the continent, in the hope of developing a cure for the disease. I checked this one out from the library myself, and I found the entire season compelling, sometimes beautiful, and always haunting.
Yellowjacketsis nominated for Outstanding Drama Series for the second year in a row. Melanie Lynskey is once again nominated as Lead Actress.  In this thriller series, a successful high school girls' soccer team survives a plane crash in the northern wilderness, but while they're stranded for an extended time, they separate into savage groups. Twenty-five years later, they still struggle with what happened.  Season two will come out on DVD in mid-October, and the library has it on order, so it's possible to place a request for it. Season one is available now.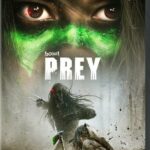 The Hulu film Preyis nominated for Outstanding Television Movie. It is also up for both the Directing and the Writing awards in the category that encompasses both miniseries and TV movies.  A prequel to the Predator films, this installment is set in 1719. A young Comanche woman sets out to protect her people and discovers the threat is an alien predator. This movie will be released on DVD in early October, and it is on order for the library.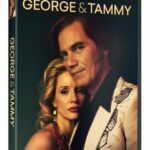 Litchfield Library also has Poker Face on order, a comedy series with an Outstanding Actress nomination. The miniseries George & Tammy is on order, as well; Michael Shannon is nominated for playing country singer George Jones, and Jessica Chastain is nominated for playing Tammy Wynette. Both of these titles are already in the catalog and available to request, and they should arrive soon.
If you're looking for a particular TV show, you can look it up by title in the catalog. If you just want to browse for ideas, you can go to the "New Items Purchased" link in our online catalog, then click on "New DVDs and Music CDs" as well as "New Items on Order" to look for new DVDs to request. And, of course, you can always come in and browse the shelf. There's certain to be something you haven't watched that you can get from the library.
---
Finding the Right Books Para Ti
by Miss Rachel
9/13/23
On the children's side of the library, we've been adding more stickers on the spines of books to help patrons identify different types of books more easily. You'll see little pumpkin stickers on books related to Halloween, pink heart stickers on books about Valentine's Day, a four-leaf clover for St. Patrick's Day books, and more. You may have previously noticed that some books have a blue sticker on the side that states "bilingual." This means they offer the story in both English and in Spanish. For families or patrons whose first language isn't English, this kind of formatting may be helpful in comprehending the story and recognizing specific vocabulary.
We've recently shifted books around in the children's section too. When you walk over to the children's side of the library, you'll notice that the graphic novels have shifted over, and the Spanish books have their own section that's easier to see. There are books at all different levels for all different readers. There have been some new additions you can check out the next time you come in! Here are just a few of the titles along with Spanish and English summaries taken from our catalog descriptions and Amazon:
"Pero ¿Por qǔe no te duermes?" by Adam Wallace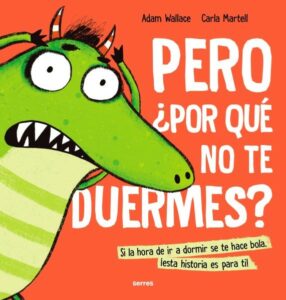 ¿No puedes dormir? A veces es difícil conciliar el sueño, pero no te preocupes, ¡sé cómo conseguir que te canses! Un álbum ilustrado repleto de humor, ideal para compartir en familia antes de irse a dormir. Contar ovejitas, baños calentitos, nanas… esta historia lo tiene todo para hacerte reír y desesperarte a partes iguales mientras simpatizas con este dragón que hace todo lo posible para que su dragoncito se vaya a dormir.
Can't sleep? It can be hard to nod off sometimes. But don't worry, we know just the thing to make you tired. . .What? Still awake? Why won't you sleep?! A picture book full of humor that's perfect to read with the family.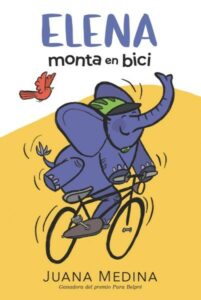 "Elena monta en bici" by Juana Medina
Elena quiere montar en bici. Empieza a montar, empieza a rodar. Ella se mece y se bambolea…¡CATAPLAM! Elena, aprender a montar en bici es difícil. Pero tú puedes lograrlo. ¡Inténtalo, inténtalo de nuevo!
Elena wants to ride her bike. She steadies, she readies. She wobbles, she bobbles . . . KA-BANG! Learning to ride a bike is hard. But Elena can do it. She just has to try, try again.
"La Rebelión de las Verduras" by David Aceituno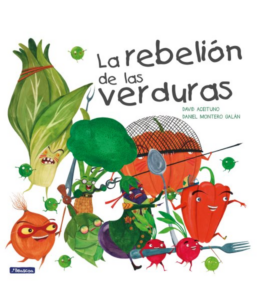 ¡Las verduras dicen basta! Hartas de niños llorones y quejicas que no se terminan el plato, han decidido reivindicar su lugar en el mundo. ¿Cómo? Con la rebelión más gamberra, divertida y vitamínica jamás vivida en el interior de una nevera. Consigan o no su propósito, lo que es seguro es que a partir de ahora no mirarás las verduras con los mismos ojos ..
Vegetables are tired of children crying and complaining to not finish their plates, and they have decided to claim their real importance in this world. How? With the funniest and most vitaminic rebellion ever lived inside a fridge. Whether vegetables achieve their purpose or not, from now on you will not see them with the same eyes…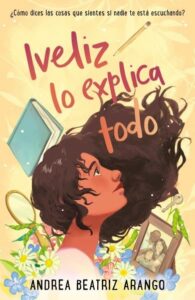 "Iveliz lo explica todo" by Andrea Beatriz Arango
¿Cómo expresarte cuando sientes que nadie te escucha? En esta conmovedora novela en verso 6 que Lisa Fipps, autora galardonada con un Printz Honor Award, llama "potente" 6 , una niña enfrenta su segundo año de escuela intermedia mientras lidia con problemas de salud mental. Deberá encontrar la manera de usar su voz para pedir la ayuda y la comprensión que merece.
Twelve-year-old Iveliz is trying to manage her mental health and advocate for the help and understanding she deserves, but in the meantime her new friend calls her crazy and her abuela Mimi dismisses the therapy and medicine Iveliz needs to feel like herself.
Whether Spanish is your first language or your third, we have some books in Spanish and others with both English and Spanish text. Maybe it's time to learn a new language or refresh your skills with some reading practice. These new books in Spanish are exciting and now easy to find!
---
Fall Programs for Adults
by Beth Cronk
9/6/23
Welcome to fall! September can be a good time to make some plans for the months ahead, whether or not you're involved with the school year yourself. Litchfield Library has some upcoming programs for adults that you may want to put on your calendar.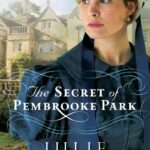 On Tuesday, September 26, Minnesota author Julie Klassen will be speaking at 6:30 p.m. at the library. Julie won the Minnesota Book Award for Genre Fiction in 2015 for The Secret of Pembrooke Park. She will give a fun and informative talk about her historical novels, her inspiration, her research, and more. Her latest novel is The Sisters of Sea View. There's no need to sign up to attend this program. As with all library programs, it's free to attend.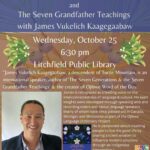 Updated information: On Tuesday, October 24, James Vukelich Kaagegaabaw will be speaking at 6:30 p.m. in the children's department at the library. James is a descendant of Turtle Mountain, an international speaker, an author, and the creator of the "Ojibwe Word of the Day" social media series. James is recognized as a leading voice on the interconnectedness of language and culture. His insights were developed through speaking with and recording elders and native language speakers in Canada, Michigan, and Minnesota as part of the Ojibwe Language Dictionary Project. He is passionate about inspiring people to live the good life by sharing ancient wisdom to influence modern solutions through an indigenous perspective. James will give a presentation about his new book The Seven Generations and the Seven Grandfather Teachings.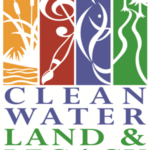 Both of these events are funded in part or in whole with money from Minnesota's Arts and Cultural Heritage Fund.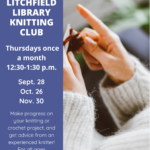 The Litchfield Library has been holding a monthly Knitting Club, and that program will continue through the fall. Do you need some motivation to finish your knitting or crochet project? Need some advice from an experienced knitter? Or just want the company of others who are interested in fiber arts while you work? Drop in to the library's meeting room between 12:30 and 1:30 p.m. on the last Thursday of the month: September 28, October 26, and November 30. The program is open to all ages. There's no need to sign up, or even to attend for the entire hour, since there's no formal instruction involved.
Have you thought about joining the Friends of the Litchfield Public Library? Our library is fortunate to have a group of positive and hardworking volunteers who help support the library. This is the group that runs the library's book sales, handles most of the incoming book and AV material donations, funds programs like the summer reading program and resources like BookPagemagazine, and sometimes sponsors and/or hosts special events. They are currently scheduling a fall event with the Litchfield Area Writers Group. The next meeting of the Litchfield Friends is Tuesday, September 19, at 4:00 p.m. in the library's meeting room. Prospective members are welcome to come and see what it's all about.
Litchfield Library offers a monthly Adult Arts & Crafts program. In the past it has sometimes been offered as a take-home kit, and at other times it has been in person. This fall it will be in person on the last Thursday of the month at 6:30 p.m. Advance sign-up is required because space is limited and the class always fills. In fact, if you sign up and your plans change, please contact the library because chances are someone would really like your spot. Projects vary. In the past the program has done resin jewelry, wooden signs, decoupaged birdhouses, and mosaic tile coasters. The library will post each project on the website and the Facebook page when sign-ups open each month.
The library also runs two book clubs for adults. Mystery Book Club meets on the third Wednesday of each month at 7 p.m. and, obviously, they read mysteries. Adult Book Club meets on the second Tuesday of each month at noon, and that group reads a wide variety of books. Contact the library for more details if you're interested in attending either book club.
Fun at the library isn't just for kids – adults can find entertainment and education at the library, too! Pick up a September calendar of events at the front desk, or find it on the library's website: www.litchfield.lib.mn.us.
---
Summer to Fall 2023
by Miss Rachel
August 31, 2023
The end of the summer draws closer, whether we're ready for the fall or not. But before we dive into the next season and the excitement and/or anxiety that might bring, let's take a moment to reflect on the success of the Summer Reading Program here at the library!
If you stopped in this summer, you may have noticed our wall of speech and thought bubbles with the names of all the kids signed up for the program. Recently, we had to extend over to another wall because of the amazing number of kids who signed up: 309 total participants! For comparison, we had a total of 265 kids sign up last year. Not only that, we had 29 teens sign up this year, and they've read a total of 966 hours. Not a bad turnout for our awesome patrons!
We'd also like to give special thanks to all of the wonderful businesses in the community who contributed to our Summer Reading Program. Because of your help and donations, we're able to get kids reading and building up skills they take with them for the rest of their lives. Thank you to Sweet Escape, Pizza Ranch in Hutchinson, Fantastic Sam's, Subway, Litchfield Dental, McDonald's, Dairy Queen, Casey's, Stockmen's Greenhouse & Garden Center, and the Friends of the Litchfield Public Library – you all make this reading program a success!
Our young patrons were able to try new things and explore new interests this summer to help them with finding their voices. As many of them head to school, the library is still here to support all readers. Here is what we have scheduled for the fall.
For our littlest patrons, we have our baby/toddler storytimes on Wednesdays starting at 10:15am. This continues from August through the fall without a break. But our preschool storytime on Fridays will start up again on September 15th at 10:00am. We will be outside as long as the weather permits.
Our STEAM Labs and LEGO Nights will continue to happen once a month: September 12th, October 10th, and November 14th. STEAM Labs are for kids in grades kindergarten through sixth, and it runs from 4:00pm – 4:30pm. We ask that you call in or stop by to sign up your kiddo ahead of time. Descriptions of the STEAM lab activity will be posted on our website and Facebook page. LEGO nights go from 6:30pm-7:30pm and don't have a sign-up — just stop in and build something cool with your young ones!
We also have our 1,000 Books Before Kindergarten program that goes all year long. Parents/guardians can sign up any young readers who aren't in kindergarten yet. Any book read to your little one gets counted toward the goal of 1,000 books – this can include storytime books read here at the library! Does it count if you read the same book more than once? Absolutely! We encourage reading books multiple times with young ones! You can sign up for this program at any time throughout the year.
Thank you to everyone who supported our Summer Reading Program; from parents, to grandparents, to babysitters, and everyone who helped our young patrons make their way to the library, we appreciate you. While we will miss the hustle and bustle of all the kids in the library during the summer days, we love to be here for them when they need us for a recommendation for their next book report or help with a research project. Maybe they will stop in just to find a book that reminds them of sweet summertime. Whatever the occasion, we are happy to see young readers here at the library.
---
Back to School Books
By Miss Rachel
In just the blink of a n eye, summer is already wrapping up. Maybe you have kids at home who are so excited to go back to school. Or maybe you have kids at home who are less than thrilled by the idea of getting back into the classroom. No matter what kinds of feelings are happening about school, we have some new books to help get back into school mode!
"How to Be Confident in Kindergarten" by D. J. Steinberg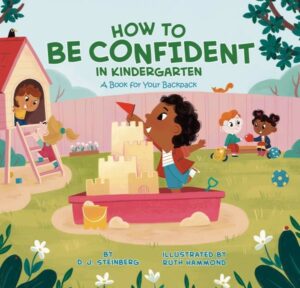 This tiny book packs a great big message for kindergartners getting ready for school! As your little one prepares to figure out all the ins and outs of going to school, they may need a little positive push in self-esteem. The rhyming verse in this book gives little readers a boost of confidence as they navigate some potentially scary situations – like raising your hand to ask your teacher a question.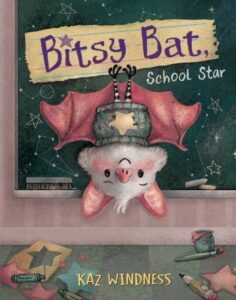 "Bitsy Bat: School Star" by Kaz Windness
Bitsy Bat is pretty nervous for her first day of school at Crittercrawl Elementary. When she flies into her classroom, she quickly finds out she doesn't fit in very well with her classmates. The more Bitsy tries, the more she is told that she is "wrong." Will Bitsy get her sparkle back and shine like a star? Check this out to find out!
"Breathe Like A Bear: First Day of School Worries" by Kira Willey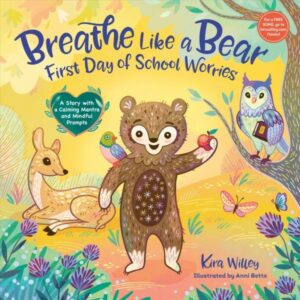 Mindfulness is becoming a more commonplace term today. As back to school jitters set in, stepping back and taking deep breaths can help regulate the nervous system. In this story, Bear has some butterflies in her tummy that she tries to settle down. Each page ends with a question posed to the reader to get them thinking about how they handle situations. The adorable illustrations make this book even more comforting to read.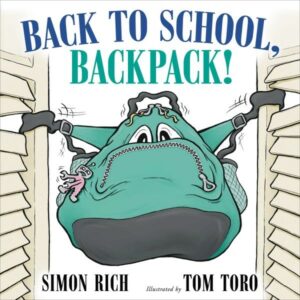 "Back to School, Backpack!" by Simon Rich
One of the most important school supplies is the backpack. But we don't often think about how the backpack views going back to school. This story is told from the perspective of a very nervous backpack who just wants to make it through the first day. With each obstacle that poor backpack faces, all it wants is to not be alone.
While back to school picture books are pretty plentiful in the library, there are also many middle grade and young adult books about back to school anxiety and other stressful school related situations.
"Penny Draws a Best Friend" by Sara Shepard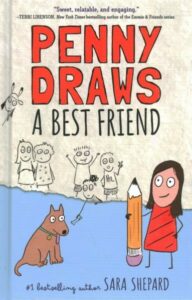 Like so many others, Penny is anxious for school to start. At least she has her favorite after school activity to look forward to – art club! But friendship drama seems to be stirring this year. What can Penny do to bring things back to the way they were? This book has plenty of fun illustrations throughout the chapters, kind of like "The Diary of A Wimpy Kid" series.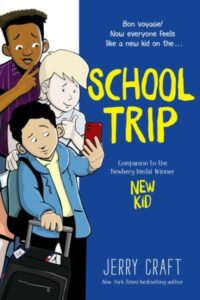 "School Trip" by Jerry Craft
New York Times bestselling author Jerry Craft has come out with another graphic novel that teen and pre-teen readers will love. In this next adventure, Jordan and his friends are taking a school trip to Paris. With their excitement to see and experience all kinds of new things, will they take on all the nuances of a foreign culture with ease, or will they all end up feeling like the "new kid"?
We have so many books about school and school-related experiences here at the library. If you're looking for something that your young reader can relate to on a personal note, come on in, and one of the library staff members will gladly help you find the perfect pick for your reader. From neurodivergence, to cultural differences, to varieties of interests, to different abilities, we have books for everyone to read and enjoy.
---
Beach Reads for August Days
by Beth Cronk
August 9, 2023
August is a time for vacations, the beach, cabins – and air conditioning. Wherever you're spending your time during the dog dogs of summer, you can choose from many new beach reads that are available to check out at the library. What's a "beach read"? They can be books with engrossing or fluffy plots, with summertime or seaside settings, or that are broadly popular and not too intellectual. They're often an escape from reality, or a book that you just can't put down.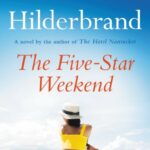 Elin Hilderbrand is a queen of beach reads. Her new book this summer is The Five-Star Weekend. A well-known food blogger named Hollis loses her husband in an accident, and her relationship with her daughter becomes strained. Hollis hears about the concept of a "five-star weekend," which is a trip with a best friend chosen from each phase of her life: teens, twenties, thirties, and mid-life. She decides to organize a small-group event like that for herself on Nantucket. The relationships among the group (and some surprise visitors) turn out to be more complicated than expected. This bestselling novel has themes of friendship, love, and self-discovery.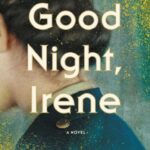 Good Night, Irene is also a novel about female friendship, but it's historical fiction. Author Luis Alberto Urrea was inspired by his mother's service with the Clubmobile Corps in World War II: a group of women who worked on the front lines delivering coffee and donuts to American soldiers. In the novel, Irene flees an abusive fiancé in New York by enlisting in the Red Cross and joining the war effort in Europe. She befriends Dorothy, and together they face danger from the Battle of the Bulge to the liberation of a concentration camp.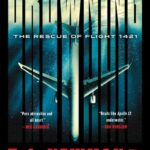 For an edge-of-your-seat thriller, look for Drowning: The Rescue of Flight 1421 by T.J. Newman. Newman is a former flight attendant. Like a disaster movie in book form, this novel tells the story of a flight that crashes in the Pacific Ocean and sinks to the bottom with survivors inside. One person on the rescue team has family members in the plane, which gives the story an emotional punch.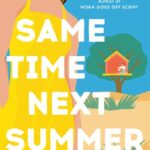 Same Time Next Summer by Annabel Monaghan is a contemporary second-chance romance. Sam is engaged to an uptight but perfect doctor, and she has a perfect, if precarious, job in Manhattan. She arrives at her family's beach house to tour a wedding venue, only to discover that the guy who broke her heart at seventeen is at his family's house next door. Although she hasn't seen Wyatt in fourteen years, she grew up spending summers with him throughout her childhood and teen years, and their connection is rekindled.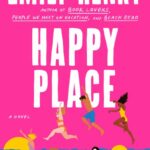 Happy Place by Emily Henry is a rom-com that's about a group of long-time friends as much as it's about the central couple. Harriet and Wyn have been together since college, but they broke up months ago and kept it a secret from their friends. They continue to keep the secret while the group of friends is vacationing with them for a week at the Maine cottage that has been their annual getaway. The house is for sale, and this is the last time they'll all be there together. This novel delivers humor, heart, and nostalgia.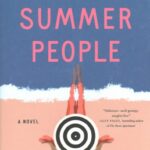 Bad Summer People is a darkly funny murder mystery by Emma Rosenblum. Jen and Lauren are the adult "mean girls" of a town on Fire Island in New York. Their husbands have been friends since childhood, spending summers on the island every year – and they have secrets. Jen and Lauren's single friend Rachel is looking for love – even if that's with someone else's husband. A body is found by the boardwalk, and everyone has something to hide.
Stop in to pick up an escapist romance, a thriller, a friendship-focused novel, or whatever you enjoy while the days are still hot. Need a break in a cool place? Stay to read a newspaper or use a computer in the library's air-conditioned comfort.
---
Creature Chronicles for Young Readers
by Miss Rachel
August 2, 2023
An exciting lesson to teach little ones is all the different animal sounds. When you hear a tiny human saying "Moo," or "Roar," it's really difficult not to smile. As I've said previously, our theme this summer is "Find Your Voice." As we encourage kids to find their voice through doing the things they love, we can also have fun with animals and their voices! If you're looking for some fun animal reads this summer, come take a look at some of our new books.
"Jack the Library Cat" by Marietta Apollonio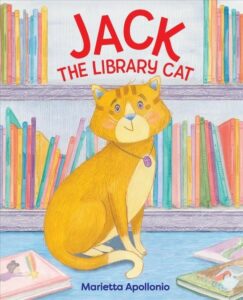 I don't know about you, but I think a library cat sounds like a pretty magical idea! This cute kitty just wants to come to storytime, but he gets shooed away each time. But then a little boy decides to make Jack his new reading buddy. As we find ways to help young readers find their voice, Jack is a great example of finding a place where you belong.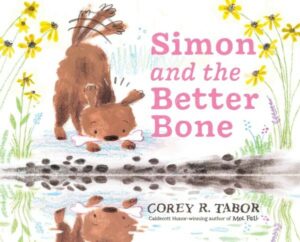 "Simon and the Better Bone" by Corey Tabor
This great storytime book features a playful puppy named Simon. He ventures over to the water's edge with his bone and sees another dog – with an even better bone! Who is this familiar-looking new dog with his tasty treat? You'll have to read it to find out!
"Hats Are Not for Cats" by Jacqueline K. Rayner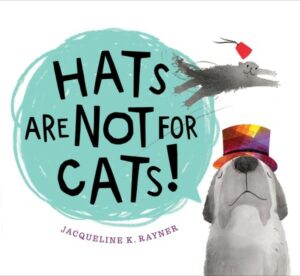 Sometimes finding your voice means wearing what makes you happy. In this book, a big bossy dog tries to convince a crafty cat that hats are not for cats. But she continues to defy the dog's claims that hats are for dogs by wearing crazy and creative cat hats and finding more cats to join in the hat-wearing parade! With silly pictures and fun rhymes, this book is a great choice for young readers.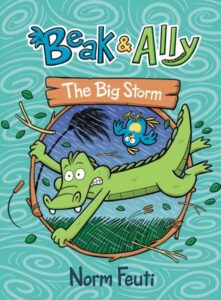 "Beak & Ally: The Big Storm" by Norm Feuti
This adorable alligator and bird duo is back! As the big storm wreaks havoc on Ally's home, she learns that her community and friends are always there for her. She also learns the power of the words "thank you." Sometimes finding your voice is finding ways to communicate with the people around you in meaningful ways.
"The Remarkable Rescue at Milkweed Meadow" by Elain Dimopoulos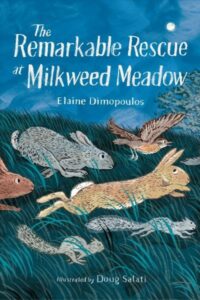 Reviews of this book say that fans of "The Tales of Despereaux" by Kate DiCamillo and "Clarice the Brave" by Lisa McMann will enjoy this adorable story of friendship and community. The story of the bunny named Butternut will warm the hearts of middle grade readers as she learns to help and love others that don't look like her. Illustrations give this chapter book even fuzzier feels for readers.
Our new middle grade section has quite a few other fun series of books featuring animals to choose from, including "Dog Diaries: Big Top Bonanza" by James Patterson with Steven Butler, plenty of "Itty Bitty Princess Kitty" books by Melody Mews, and the graphic novel series "Investigators" by John Patrick Green. "Julia and the Shark" is a stand-alone book by Kiran Millwood Hargrave that has a much more serious tone to it if that's what you're looking for. We can find tons of animal options for your young readers.
Finding your voice can mean doing what you love, saying what you believe in, sharing your talents with others, and so much more. But we can also think about listening to the voices of others – even animal voices!
---
History for the Here and Now
by Miss Rachel
July 11, 2023
In your childhood, your experience with historical books may look different than that of kids growing up right now. Maybe you think about Laura Ingalls Wilder and all of her adventures, or the "Dear America" books. "American Girl" books are still circulating regularly today. Or maybe you have always preferred a different genre like mystery or fantasy. The good news for younger readers is that authors are finding new ways to keep history a popular genre for publication.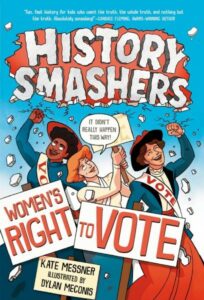 Author Kate Messner puts her research energy into great use by writing her "History Smashers" series for kids. Messner's goal is to smash the stories behind famous moments in history and expose more truths. Students will love learning about history with these books that contain real photographs, mini comics, sidebars, and more. At the end of each book, Messner also includes complete timelines, additional resources and museums to check out on the topic, and a full bibliography of the sources she used to write the book. On our new book shelf, we have a copy of "History Smashers: Women's Right to Vote."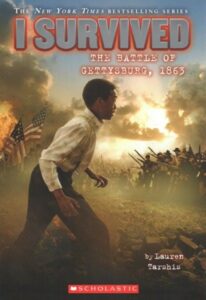 While not technically nonfiction literature, the New York Times bestselling "I Survived" series tells stories of young people and their resilience and strength in the midst of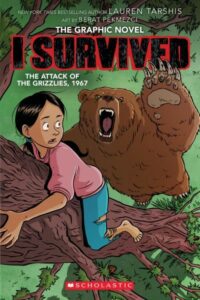 unimaginable yet very real disasters. Lauren Tarshis has written books on topics like the September 11 attacks, the destruction of Pompeii, Hurricane Katrina, the bombing of Pearl Harbor, and so many more. On our new book shelf, we currently have "I Survived: The Battle of Gettysburg, 1863" and "I Survived: The Japanese Tsunami, 2011." While a
 fictionalized account of the historical event, Tarshis brings in plenty of research to reflect how things actually happened. In addition to these chapter books, Tarshis has also adapted the "I Survived" books into graphic novel format. If that kind of reading is more appealing to your younger reader, we currently have the graphic novel "I Survived: The Attack of the Grizzlies, 1967" on our new book shelf.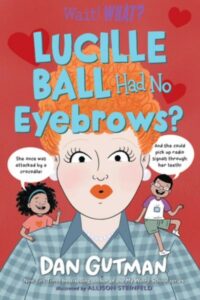 Dan Gutman is a common author in middle grade literature with his "My Weird School" series. But he's also delved into nonfiction by writing a series called "Wait! What?" In these books, Gutman features a historical figure and asks a wild question about them. On our new bookshelf, you'll find "Lucille Ball Had No Eyebrows." Learn all the common and uncommon knowledge about Lucy in this book!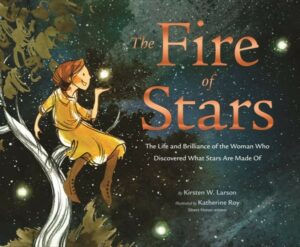 We also have a selection of historical picture books that you can read with your youngest readers. For example, "The Fire of Stars: The Life and Brilliance of the Woman Who Discovered What Stars Are Made Of" by Kirsten W. Larson features the story of Cecilia Payne and her difficult journey to success. The illustrations create a beautiful starry atmosphere that makes the reader want to follow in Cecilia's footsteps.
"Good Queen Bess: The Story of Elizabeth I of England" by Diane Stanley and Peter Vennema offers up a more detailed account of Elizabeth I. This story might be better suited for older kids who can handle more text in a story; however, the illustrations will captivate the attention of all readers.
It's wonderful to have young patrons asking for help finding the "History Smashers" or "I Survived" books. Maybe your young readers will get you hooked on them as well. But if you're still longing for "Little House on the Prairie," and "American Girl" books, we have you covered there too!
---
Informational Tools at Your Fingertips
by Miss Rachel
July 5, 2023
As a former educator and a forever student, I love to learn. I love seeing patrons come in and check out books so that they can learn. But it can be hard to know where to start. If you're passionate about a specific topic, we can certainly help you find books on that subject. We also have some great online resources available to help you learn in all different areas, age levels, and settings.
If you head to the library website www.litchfield.lib.mn.us and look at the very top toolbar, the far-right link is labeled "Learning Tools." On this page, you'll find the following helpful resources:
One-on-one help can make all the difference if you're struggling with understanding a concept or a skill. Brainfuse HelpNow is a free online tutoring service available through the Pioneerland Library System. The service covers all major subject areas in English and in Spanish. Live tutors are available from 2:00pm to 11:00pm every day. There is even an Adult Learning Center to help with your own learning and career goals with academic coaching, a practice test center, and online resources. If you have a library card, you can utilize these resources from home too.
With nearly 1,000 online tutorials, practice tests, and e-books, the Learning Express Library has you covered. Students from about 4th grade and all the way into adulthood can find helpful tools on this site: job search and workplace skills improvement, skill building in reading, writing, math, and basic science, career certification and licensure exam prep, college and grad school entrance test prep, GED test prep, and more.
If you know a teenager who is hoping to get their driver's license, they might want to check out the link "Free Permit Practice Test." This site has different levels of practice tests for people to take, and it also has a copy of the "MN Driver's Handbook." In addition to a standard driver's license, this site also has resources for people wanting their CDL and motorcycle licenses. This site is helpful for the permit test, driver's license test, and the senior citizens' refresher test.
Access to many articles from different newspapers and scholarly journals can be limited if you're not paying for a subscription. But if you go into the ProQuest Newsstand site, you'll find that the library gives you access to a range of published texts without the cost.
Finding credible sources for information can be a challenge today. But within the "Learning Tools" tab on our library website, there are several trustworthy databases to choose from. EBSCO Host offers a variety of proprietary full text databases and popular databases from leading information providers. Infotrac divides up research by age groups to allow access to information seekers at a level they understand. You won't find many libraries that have sets of encyclopedia books anymore, but Britannica Online has many different editions for different audiences.
eLibrary Minnesota (or ELM) offers many of the previously mentioned resources in one central location. As stated by Minitex, "ELM is brought to you by your local library or school library, Minitex, and State Library Services, Minnesota's state library agency, with state appropriations to Minnesota Office of Higher Education and the Minnesota Department of Education. The legislative intent is to provide Minnesotans with the best possible access to information resources across the educational spectrum, including K-12, higher education, state government, and public libraries."
At the library, we want to offer you access to as much information and as many resources as possible. In addition to the wide array of books we have here, we also have online access to so much more. Need some individual help to find some information? Talk to a library staff member – we are here to help!
---
Graphic Novels Aren't Just for Kids
by Beth Cronk, County Librarian
June 28, 2023
While many young people have embraced the graphic novel format, fewer older adults have. We grew up with comic books and with comic strips in newspapers, but the book genre called "graphic novels" didn't really hit its stride in publishing until about twenty years ago.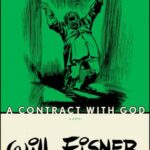 According to Encyclopedia Britannica, one of the first graphic novels was published in 1978: A Contract with God, and Other Tenement Stories. Serious comics for adults first became prominent in the late 1980s, with The Dark Knight Returns, Watchmen, and Maus. These had a different style than traditional, often humorous, short comics. Graphic novels became more widely published and read beginning in the year 2000.
Whether you're talking about comics or graphic novels, this format is distinguished by a combination of words and images to tell a story, with the layout looking like panels on a page. "Graphic" in this context does not mean that it's something offensive or mature. It refers to pictorial art, like the term "graphic design." The result is almost something in between a traditional novel and a movie, with the visual elements telling part of the story.
At our local libraries, graphic novels for children and teens have become popular, but the ones we have for adults don't get as much attention. Maybe local readers don't realize we have them, or maybe we don't have many local readers of them. If you'd like to try reading a graphic novel for adults, you can look for the red graphic novel label on the spine as you browse the library, or you can look for some of the following titles, recently added to the Litchfield collection: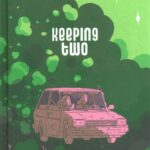 Keeping Two by Jordan Crane is a layered drama about loss, grief, fear, and insecurity. A young couple with a strained relationship is stuck in traffic, reading a novel aloud to pass the time, as tensions build. The graphic novel format allows the author to show each character's interior experience along with the events of the story. The novel is described as deeply romantic in the end.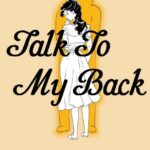 The book Talk to My Back was originally published as a serial in a Japanese magazine in the 1980s. Author and artist Murasaki Yamada was groundbreaking in her portrayals of women's lives. The main character of this story is a suburban Tokyo housewife, navigating her relationships with her increasingly independent daughters and with her husband who works long hours and treats her like a servant. This translated version is printed in reverse of English-language books, in Japanese manga style: you begin at the back, although the historical information about the work is printed at the beginning.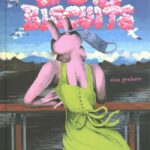 Dog Biscuits by Alex Graham was originally a webcomic, published several panels at a time on Instagram in 2020. In the novel, a Seattle resident struggles to keep his dog biscuit boutique in business during the early months of the pandemic, while his employee struggles with loneliness and maintaining her principles. A snapshot of a few days in a fraught time, this book examines social media, politics, gender, class, and the complexity of life.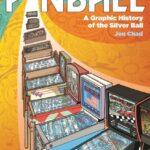 Some graphic novels aren't novels at all – they're nonfiction. Pinball: A Graphic History of the Silver Ball examines the cultural significance, physics, and art of the game, in addition to the history. Author and artist Jon Chad opens the book with an event at a 1976 New York City Council meeting. Champion pinball player Roger Sharpe demonstrated to the council that pinball was a game of skill, not chance, in an effort to legalize pinball machines in the city.
Graphic novels are a good choice if you want to find books that are quick to read, if you have some difficulty reading, and if you want to develop your visual literacy – the ability to understand and think critically about the images in our world. You can find them in our library catalog by searching "graphic novels" as a subject or keyword. You can also explore graphic novels for children and teens by visiting the graphic novel section of the children's department, and learn for yourself why they're so popular with kids today.
---
Quick Reads for the Summer!
by Miss Rachel
June 21, 2023
For many families, reading can take a backseat during the summer months. But with our Summer Reading Program in full force, we are happy to say that our young patrons are reading many books! If your young reader hasn't signed up for the program yet, there is still plenty of time for them to register, earn Library Loot, and get cool prizes. For some readers, motivation to read a book is still a struggle. We have some different options for reluctant readers to check out.
Novels in verse are a great choice for readers who are overwhelmed by lengthy novels. A novel in verse is written in poetic stanzas, so there are fewer words on each page. Many authors who utilize this format are able to make an entire story with less text. The succinct writing of novels in verse can make some plots more accessible for readers struggling to get through a book. Our new book shelf has several different novels in verse you can choose from:
"The One and Only Ruby" by Katherine Applegate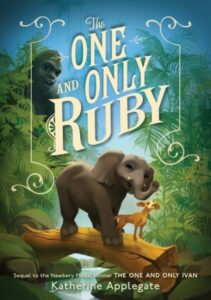 If you loved "The One and Only Ivan," and "The One and Only Bob," this book should be next up on your reading list! This novel centers around the elephant Ruby's experiences before the circus. Ruby's story is sure to make all readers fall in love with the sweet elephant.
"Like A Hurricane" by Jonathan Becotte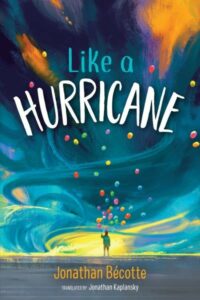 This story is about a young boy struggling with his sense of self. He has a secret that makes his insides feel "like a hurricane." The use of placement, size, and shape of the text helps to illustrate ideas within the novel. A quick read for middle grade readers.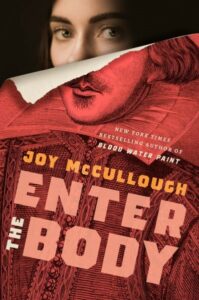 "Enter the Body" by Joy McCullough
For teen readers who take interest in The Bard, this book explores some unheard voices in some of his most popular plays. The ghosts of Juliet, Ophelia, Cordelia, and other girls who tragically died in his plays get a chance to tell the stories that we haven't heard before.
Graphic novels are another quick way to devour stories. Pictures can help struggling readers to better comprehend the plot, track characters, and enjoy novels. We have many graphic novels on our new shelf to check out: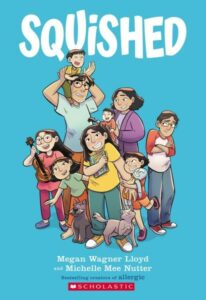 "Squished" by Megan Wagner Lloyd
Main character Avery loves her neighborhood, school, and the summer fair. But she is tired of feeling squished by her six siblings! All she wants is some space for herself, but that doesn't look too likely.
"Batter Up, Charlie Brown" by Charles M. Schulz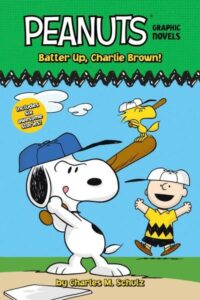 Charlie, Snoopy, Woodstock, and the gang are all here in a graphic novel format. This book includes six different stories for the whole family to enjoy: "It's Toyko, Charlie Brown," "Spring Training," "Blind as a Bat," "Legal Beagle," "The Perfect Pelican," and "Lucy Lets Loose." Check out this great collection of old favorites in a new setup.
We love seeing kids come in and check books out – no matter what the format.  To avoid a summer slide – and to earn some Library Loot to get awesome prizes – bring the kids over to the library this summer!
---
Learn More about the Dakota War
by Beth Cronk, County Librarian
June 14, 2023
With all the buzz around the new locally-filmed movie "Uprising," local folks are interested in learning more about the history behind it. The movie is based on Minnesota Representative Dean Urdahl's 2007 novel Uprising, which is available to check out at the library.
The war has sometimes been referred to as the Dakota Conflict or the Sioux Uprising, but these days it is typically called the U.S.-Dakota War of 1862. The Minnesota Historical Society has a website devoted to the war: usdakotawar.org. On that site, they have a list of recommended books, which includes Rep. Urdahl's Uprising as well as the sequels Retributionand Pursuit. The sequels are available at the Litchfield Library, as are the following books about the war, also recommended by the MHS: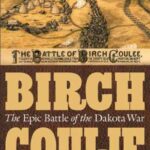 Birch Coulie: The Epic Battle of the Dakota War was published by the University of Nebraska Press in 2012. Author John Christgau was an award-winning writer on issues of reconciliation. This nonfiction book recounts the events of the decisive battle in Renville County. It also gives a nuanced perspective on the two communities – the white settlers and the Dakota – both traumatized by the violence, and both experiencing internal dissent throughout the events of this time.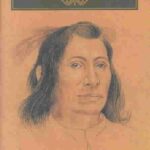 Little Crow: Leader of the Dakota is a 2004 biography written for children ages nine and older.  Author Gwenyth Swain is a children's writer from Minnesota. This well-researched nonfiction book tells the life story of Taoyateduta, known to the white settlers as Little Crow, beginning with his childhood near St. Paul. He became the leader of his people when they were forced to sign over their land and move to a small reservation, and he agreed to lead the battles in the Dakota War even though he knew the U.S. government would respond severely. This book is an easy-to-absorb account of the man and the historical events that can be useful to people of all ages.
If you're looking for a more direct historical source, you could take a look at the official record of Minnesota's military participation in the Dakota War. Minnesota in the Civil and Indian Wars, 1861-1865 was published by the Pioneer Press in 1891-93. It contains regimental rosters, detailed narratives, letters, telegrams, and dispatches from the field for both the Civil War and the Dakota War.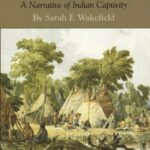 For another direct account originally published in that historical period, look for Six Weeks in the Sioux Teepees: A Narrative of Indian Captivity by Sarah F. Wakefield. The book was originally published in 1864. It was edited and annotated by history professor June Namias and published by the University of Oklahoma Press in 1997. Wakefield was a young settler, a doctor's wife, who was caught up in the Dakota War. The Mdewakanton Dakota man Chaska saved her from danger and sheltered her with his community. He was later hanged for it. Wakefield spoke up to hold the government responsible during the investigations immediately following the war.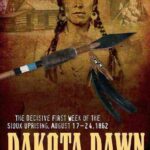 Dakota Dawn: The Decisive First Week of the Sioux Uprising, August 17-24, 1862 is a book published in 2011. Author Gregory Michno is a historian who delved into 2,000 pages of primary sources including original records, diaries, newspaper accounts from the time, and the Indian Depradation Claim files. Michno uncovered details not previously included in books about the Dakota War, allowing him to correct some previous misconceptions.
The Minnesota Historical Society also recommends these books published by the Minnesota Historical Society Press, which you can find at the Litchfield Library:
Little Crow, Spokesman for the Sioux by Gary Clayton Anderson, published in 1986;
Mni Sota Makoce: The Land of the Dakota by Gwen Westerman and Bruce White, published in 2012;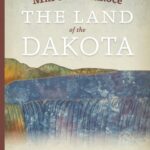 North Country: The Making of Minnesota by Mary Lethert Wingerd, published in 2010;
Lincoln and the Indians: Civil War Policy and Politics by David A. Nichols, published in 2012; and
Dakota Women's Work: Creativity, Culture, and Exile by Colette A. Hyman, published in 2012.
The U.S.-Dakota War of 1862 was a significant event in American history that happened right here in our area. If you'd like to understand more about it, check out the library's extensive collection of books about the war, or visit the Minnesota Historical Society's website for some excellent resources.
---
Figuring Out Financial Literacy
by Miss Rachel
June 7, 2023
$1 does not seem to go very far in today's economy. According to the U.S. Inflation Calculator, the equivalent of $1 today would be $0.15 in 1973 – just fifty years ago. While we can't change the value of a dollar, we can make sure that our young readers understand what they can do with a dollar: earn, spend, save, invest, and so on.
As part of the Summer Reading Program this year, we are introducing the use of Library Loot. Instead of earning prizes for the challenges they complete, participants will earn dollars in Library Loot. They can spend their money right away on $1 prizes, or save up for prizes of different values. We hope that this is a way to introduce concepts of saving and spending for some of our younger patrons.
Thanks to the Southwest Initiative Foundation, we have an Early Childhood Discovery Box here that contains a toy cash register with plastic coins, paper money, and even a bank card. The box also contains two books: "A Chair for My Mother" by Vera B. Williams, and "Bunny Money" by Rosemary Wells. These books address saving and spending money for different purposes. While this box is labeled as Early Childhood, there is also a set of money flashcards that older kids might benefit from practicing.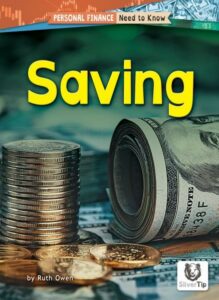 If your young reader understands saving and spending money and is ready to move on to more complicated topics, we have a wide selection of new books that address several financial topics. Bearport Publishing has compiled a couple of collections named "In the News" and "Personal Finance." Within those collections, there are many informative books such has "Saving," "Inflation," "Managing Credit," "Taxes," and "Virtual Currency." These books are written in a format that is easy for young readers to understand, and they include tips for success, glossaries for vocabulary words, and plenty of pictures to illustrate all of the covered concepts.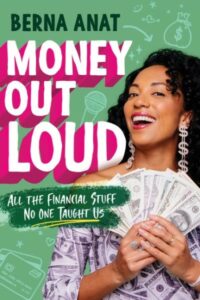 Our library has the new young adult book "Money Out Loud: All the Financial Stuff No One Taught Us" by Berna Anat. Anat addresses important topics including how to actually budget, save, and invest; how our traumas shape our most toxic money habits, and how to create new patterns; how to build wealth in a system designed to keep us broke; and how to use money to fund our biggest dreams – and change the world. Teens (and adults alike) can feel confident in their financial decisions when they read this book.
The value of a dollar has changed drastically throughout the last several years. But the value of understanding currency is always priceless. Maybe this is the summer to teach your young readers about saving, earning, spending, and all of the ways we use money today. Let the library be a resource for learning financial literacy.
---
Find Your Voice Reading
by Miss Rachel
May 24, 2023
As we continue getting the library ready for the Summer Reading Program, I thought it might be a good idea to talk a little more about the theme: Find Your Voice. This theme broadly allows for a variety of interpretations, so we decided at the library to pursue the understanding of doing what you love: being brave and bold in your own way. We participate in one of the nationwide summer reading programs, and each year the librarians who plan the theme also choose a book to feature, and this year's choice is "Mango, Abuela, and Me" by Meg Medina. In this story, a young girl learns the ways of her grandmother who comes to live with the family. But the main struggle is that Mia's grandmother speaks no English, and Mia speaks little Spanish. Mia learns how to connect with her grandmother and her roots with the help of a pretty cool talking parrot named Mango. Throughout this journey, Mia takes pride in her family and her own self –that's one cool way to find your voice!
Some of our other new books that highlight the theme of finding your voice include the following: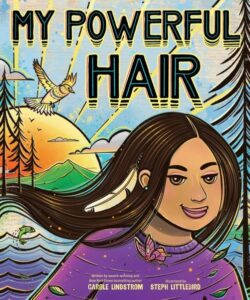 "My Powerful Hair" by Carole Lindstrom
In Native cultures, hair is a symbol of strength and memory. This story shows one girl's journey of her connection to her hair and how it reflects her own identity. Sometimes finding your voice is finding the things in your life that give you strength.
 "Outside Amelia's Window" by Caroline Nastro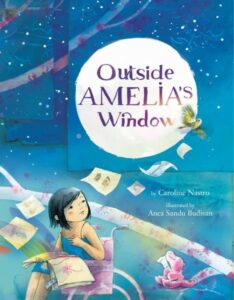 This beautiful story is about a young girl named Amelia who has a big imagination. But after experiencing some kind of injury that has her in a wheelchair, she doesn't know if she has the bravery to go out and play with other kids. With fantastical adventures in her mind and dreams of magical creatures, Amelia learns that there may be magic just outside of her window if she's brave enough to venture out.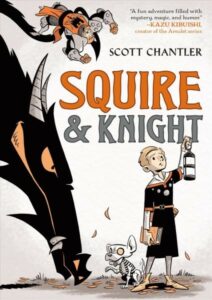 "Squire & Knight" by Scott Chantler
Here is a fun, new graphic novel for many middle grade readers. Squire is known for being brainy and bookish, while Sir Kelton is more of the inept brawn in this story. Together, they make a wildly entertaining duo who draw on their individual strengths to do some heroic deeds.
"I Am the Walrus" by Neal Shusterman and Eric Elfman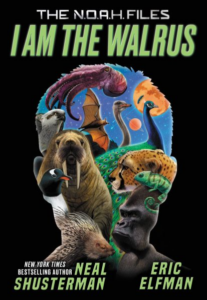 Sometimes the traits we have that set us apart can make us very proud. But some traits can make us feel like outcasts. When Noah Prime discovers he can exhibit the traits and access the abilities of animals, he tries not to be noticed, especially by bullies. But the situation gets more serious as Noah finds he's being targeted by mysterious people.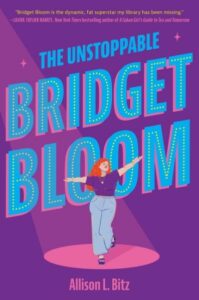 "The Unstoppable Bridget Bloom" by Allison L. Bitz
Singing is what Bridget Bloom knows and loves best. She is on her way to stardom when she is accepted into a college prep boarding school with a prestigious music program. But when Bridget is told she is ineligible to perform, she has to find new ways to shine so she can fulfill her dreams. This YA book is sure to encourage teens to find their voices.
"Miles Morales: Suspended" by Jason Reynolds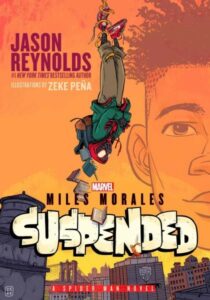 The main character of this novel seems to be your average teenager, when in reality, he also holds the identity of Spiderman. Despite his superhero abilities, he still finds himself susceptible to in-school suspension. While serving his time, Miles feels his spidey-senses telling him that something is off.
Our Summer Reading Program theme of Find Your Voice can be looked at many different ways. But our goal here at the library is to get kids excited to read, and reading books is one way for kids to find their own voice.
---
Summer Reading Program 2023: Find Your Voice
May 10, 2023
by Miss Rachel
Whether the weather shows it or not, summer time is almost here! With the glorious season of summer comes the Summer Reading Program here at the library. We have some exciting events and ideas to share with you.
Kids and teens can sign up to participate in the Summer Reading Program starting on June 5th. Just like last year, they will be given a bag, a book, and opportunities to earn prizes. But this year will look slightly different from last year. Instead of turning in a reading log and picking a prize, kids and teens will be given Library Loot when they turn in reading logs and challenges. From there, they can choose to spend their earned dollars on a smaller prize, or save up for something of higher value. In addition to good reading habits, we're also working on some financial literacy skills. Challenges that can help kids earn Library Loot include reading logs, genre challenges, and bookmark challenges.
The theme of the Summer Reading Program this year is "Find Your Voice." Does that mean you need to give a speech? Nope – it simply means do what you love. Kids are encouraged to try out fun new activities to see all the different interests that they can pursue. We've booked several different storytellers and experts to give kids a variety of experiences to see what they love.
On June 8th, there will be a painting class open to kids ages 5 and up. COMPAS Teaching Artist Heidi Jeub will be teaching students to create a portrait of themselves. Space for this event is limited, so make sure to sign up in advance.
For the kids and teens ages 10 and up, hip-hop artist See More Perspective is coming on June 13th at 4:30 for a workshop called "Exploring Identity through Hip-Hop and Spoken Word Poetry." This workshop explores social identity and how it informs the choices we make as artists and as people. Students participate in activities that help illuminate their own identity and values, reflect with peers, and begin to discover their own creative voice. Space is limited for this event too, so we ask that you sign up in advance.
At our 10:00 Friday storytimes, we will have the Dairy Princesses on June 23rd and Watercade Royalty on June 30th coming to visit. Learn about dairy farms, enjoy sweet treats, do some activities, and read some great stories with all of our royal guests!
CLIMB Theatre will be performing "The Ant & the Grasshopper" for kids on Friday, July 7, at our 10:00 storytime. This mini-play supports literacy and reading readiness, so it's especially great for young children. In this continuation of Aesop's Fable, "The Ant and the Grasshopper," two friends compete together in the "Find Your Voice" competition. However, hardworking Ant and playful Grasshopper are having trouble finding their harmony. With the help of Queen Bee and the audience, Ant and Grasshopper will learn to BEE kind, BEE a friend, and BEE together as they work toward creating a sound where everyone's voice is a part of the chorus. No need to sign up for this performance.
As we continue to explore all different kinds of interests for our young readers, Monarch Joint Venture will be sending over butterfly expert Laura Molenaar for 10:00 storytime on July 14th. Come learn all about butterflies, listen to some stories, and do some fun crafts!
With all of our fun and engaging performances and demonstrations, we are keeping our storytime schedule the same as it was for the winter schedule: toddler storytime on Wednesdays indoors at 10:15 and regular storytime on Fridays at 10:00 outside as the weather permits. We will be continuing our LEGO nights and STEAM labs on the third Tuesdays of June, July, and August. Make sure to check out the details on our website or facebook page.
Summer Reading Program is a great way to get kids and teens to continue reading outside of the school year. With fun prizes as incentives, exciting guest speakers, cool crafts, STEAM labs and LEGO nights, the library is the place to be this summer. All further details about Summer Reading Program dates and times will be posted on the library's website at litchfield.lib.mn.us or the Litchfield Library Facebook page.
---
Family Connections
by Beth Cronk
May 3, 2023
Author Alex Haley said, "In every conceivable manner, the family is a link to our past, [and] bridge to our future." Several new books at the Litchfield Library explore generations of families, some fictional and some real.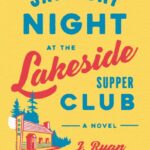 Author J. Ryan Stradal grew up in Hastings, Minnesota. Although he now lives in California, he sets his novels in Minnesota. His latest is Saturday Night at the Lakeside Supper Club. Mariel and Ned, a married couple in rural Minnesota, are both in the family restaurant business, but with two very different types of restaurants. Mariel inherited a traditional supper club from her grandmother, a local landmark that's failing in the modern age. Ned is the heir to a successful chain of diners. After a tragedy, the pair must decide how to move forward.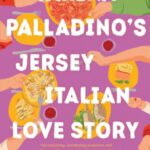 Set in a different part of the country, Varina Palladino's Jersey Italian Love Story is another novel that involves food and multiple generations of a family. Author Terri-Lynne DeFino was raised in New Jersey, although she now lives in Connecticut. In this funny novel, widowed Varina lives in the same house she grew up in, and she runs the family's Italian specialty grocery store. Her elderly mother and her daughter hatch a plan to find Varina a husband, even though she doesn't want to date. Meanwhile, other members of the boisterous family are planning their own life changes. This family dramedy has been compared to the movies Moonstruck and My Big Fat Greek Wedding.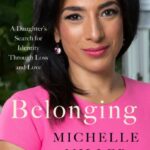 Moving on to nonfiction, one of the library's newest books is a memoir: Belonging: A Daughter's Search for Identity Through Loss and Love, by Michelle Miller. Miller is a co-host of the television show CBS Saturday Morning. She was raised by her paternal grandmother and her father, a surgeon and the first Black city councilman in Compton, California. Her mother abandoned her at birth, and Miller knew nothing about her. When Miller was 22 and her father was gravely ill, he told her to find her mother – a woman who had concealed her pregnancy after an affair with him – beginning Miller's search for answers about her heritage and history.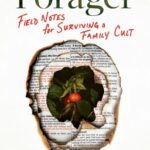 Another memoir, Forager: Field Notes for Surviving a Family Cult is author Michelle Dowd's story of growing up in an apocalyptic cult called the Field. Her grandfather was the head of the group, which was focused on learning to survive doomsday. Dowd lived an isolated life of deprivation as she learned survival and foraging skills, and when she got old enough to leave, she used those skills and philosophies to get out.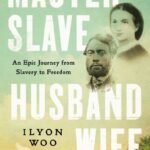 Master Slave Husband Wife: An Epic Journey from Slavery to Freedom is a thrilling true story of William and Ellen Craft, a young couple who escaped slavery through disguise. Author Ilyon Woo tells a story from history that's unfamiliar to most, even thought the Crafts went on to become prominent abolitionist speakers who worked alongside Frederick Douglass. To flee Georgia, William posed as a wealthy, disabled white man, and Ellen acted as his slave. They rode openly in trains, steamboats, and carriages, dodging people who would recognize them. Their adventure made them celebrities, but they were no longer safe in the North once the Fugitive Slave Act was passed, and they had to flee once again.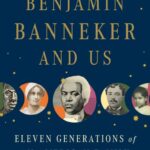 Author Rachel Jamison Webster was surprised to discover through a DNA test that famed American Benjamin Banneker was her distant relative. Banneker was a free Black man who was a prominent mathematician, astronomer, and almanac writer. Thomas Jefferson hired him in 1791 to survey Washington, D.C.  Banneker went on to write a famous letter to Jefferson, asking the president to examine the conflict between his belief in liberty and his enslavement of people. After seeing her DNA results, Webster got in touch with other Banneker descendants and learned about generations of family history, including that of Benjamin's grandparents, an interracial couple who married in colonial America. Benjamin Banneker and Us: Eleven Generations of an American Family is an exploration of family and American history.
Leo Tolstoy wrote, "All happy families are alike; each unhappy family is unhappy in its own way." On the contrary, I think every family story is unique, but we can also find things that ring true for us in others' stories. Whether they're funny, heartwarming, or dramatic (or all of these things at once), books about families can connect us to one another.
---
Going Green
By Miss Rachel
April 26, 2023
While Earth Day technically falls on April 22, it's not a bad idea to celebrate this concept much more than just one day a year. Earth Day is a nice reminder for us to be aware of our habits and how they might affect the planet we live on. You probably already know "reduce, reuse, recycle," and that's always a good place to start.
Here at the library, we've done a few different things to celebrate the concept of Earth Day. Our monthly STEAM lab included some handiwork to create our own homemade wildflower seed paper. Kids ripped up some old construction paper, soaked it in water, blended up the mixture, added wildflower seeds, and strained it out to create a paper that dries out and goes directly into your garden or a flower pot. Bonus: the wildflowers attract pollinators!
We also printed up some handy bookmarks on papers that were ready to go to recycling. By reducing our overall waste, we help out Mother Earth. Some of the bookmarks were printed on old coloring sheets that had been colored and left behind by some crafty young patrons.
When you're trying keep your space looking fresh, it can be tough to throw things away, especially if you're also trying to be environmentally conscious. We love that we have a station in the children's section of the library where kids can come and be creative with some fun coloring pages; however, our collection of crayons was well-loved. Some were so loved that they were tiny, broken parts of crayons. We decided to give them a fresh look and melt them into new, multi-color crayons! These were handed out after the Earth Day storytime on Friday, and the rest were left out for Saturday: the actual holiday.
In addition to all of these green opportunities we've had at the library, we also have some great new books to share some Earth Day ideas with your little readers!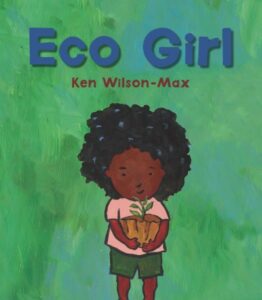 "Eco Girl" by Ken Wilson-Max
In this story, main character Eve empathizes with her favorite part of the forest: the baobab tree. She learns patience, responsibility, growth, and love through her connection with the baobab trees. Eve sees how all of these things come together as she plants a seedling with her family.
"The World and Everything In It" by Kevin Henkes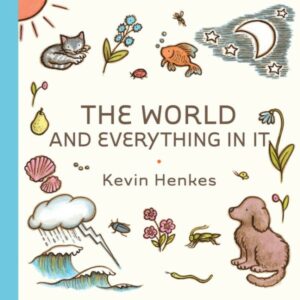 Just like the title states, this book briefly goes through all of the beautiful things in this world. Little patrons can think about all the different sizes and colors of everything out in nature. Our littlest patrons will appreciate this simple yet beautiful book.
"Your Planet Needs You! A Kids' Guide to Reducing Waste and Recycling" by Philip Bunting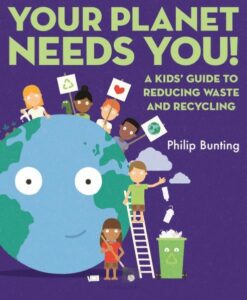 This book starts out by explaining how there is no waste in nature, and continues by explaining how we've come to have so much trash in the world today. Bunting then goes into the effects of waste and how we can help out our planet. The practical how-to explanations make this book a good start at going green!
When it comes to taking measures to protect and preserve Mother Nature, it can be hard to figure out where to start. But the library is here to help with many ideas and books containing even more ideas for things we can all do to help out.
---
The Library is for Everyone!
by Miss Rachel
4/12/23
Here at the Litchfield Public Library, we work hard to serve all our patrons. As we continue in these efforts, we offer thanks to the Prairielands Library Exchange for awarding us a grant geared toward accessibility.  With this grant, we have been able to purchase some helpful equipment that is available for anyone who comes to the library.
If you forget your reading glasses, no need to panic. We now have several sets with two different magnification options: 1.25X and 2.0X. Come on up to the front desk and ask to borrow a pair. No need to strain your eyes to read the newspaper!
When reading glasses aren't quite enough, we also have an LED page magnifier. When the legs of this device are folded out, the magnifier looks like a table. You can sit at a desk, slide whatever it is you're reading or working on underneath, turn on the light, and you'll see the image at 3.0X magnification! You can also choose to use this in a chair by either holding the device itself or putting the attached string around your neck so that it can hang over whatever you're reading.
For those who could use more assistive efforts with hearing, we now have two personal amplification devices. The device has two main components: one for the listener and one for the speaker (or whatever audio needs amplification). The listener puts the headset around their neck and sticks the earbuds into their ears. The headset connects via Bluetooth to a small box, which is placed next to who or what needs to be heard. If listening to a person giving a presentation, the box can be placed next to the person presenting. If the setting is more of a discussion or meeting, the box can be placed in a central location so that all voices are amplified.
With all of our bright and shiny new equipment that we've acquired, we also have some other services already in place to help people here in our community too. For our patrons who have difficulty visiting the library, we provide curbside pickup. If you call the library upon arrival, a staff member will bring the materials you've requested out to your vehicle. Additionally, the library will deliver requested materials to homebound patrons living within city limits. We do ask that you call and have your library card available for these services.
Large print books are a very popular option at our library. We take pride in the variety and quantity of large print novels we have to offer our patrons. We are also able to check and see if another library in the state has the book you're looking for in a large print format, which opens up the selection that much more!
Audiobooks are another way that we provide access to our patrons. We have many different books available in a CD format. You can also access tons of audiobooks with the Libby app on your phone or device. All you need is a library card!
If you or someone you know would benefit from an American Sign Language interpreter at an event or meeting held at the library, we would love to make that happen. We ask that the request be made as early as possible, or at least two weeks before the event/meeting takes place.
You're probably already aware of all the different kinds of books and materials that we have to check out at the library. We do our best to make sure we reach all audiences and interests. We're also doing our best to serve everyone in the community, and now we have a few more ways to make the library more accessible for everyone.
---
The Winter Reading Program's Top Authors
by Beth Cronk
4/5/23
The library's adult winter reading program is done for the year. 95 people participated in Litchfield's program this year, with seventy percent of them turning in a completed reading log by March 15. Thank you to the Friends of the Litchfield Public Library for sponsoring a bonus prize drawing! Three lucky participants each won a $20 gift certificate to a local business.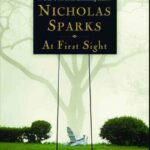 Perennial favorite Nicholas Sparks was the author who appeared the most often on the winter reading logs. Nine of his books were on those lists this year: At First Sight, The Choice, Dear John, Dreamland, Every Breath, The Notebook, See Me, True Believer, and The Wish.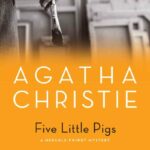 Classic mystery author Agatha Christie was a close runner-up, with eight of her books listed: 12 Murder Mysteries, Five Little Pigs, The Moving Finger, The Murder at the Vicarage, The Murder of Roger Ackroyd, The Mystery of Hunter's Lodge, Poirot Investigates, and The Witness for the Prosecution.
Minnesota author Brian Freeman tied with Agatha Christie with eight of his books read and rated: The Bone House, The Cold Nowhere, The Deep, Deep Snow, Funeral for a Friend, I Remember You, In the Dark, Stripped, and The Ursulina. Freeman writes mysteries and thrillers.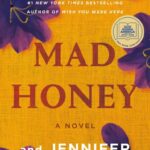 Jodi Picoult also tied with Christie and Freeman, with eight reviews of her books turned in. Five people read her new book, Mad Honey. Participants also read her novels The Pact, Salem Falls, and Sing You Home.
Elin Hilderbrand was next in line, with winter readers listing seven of her books: Endless Summer, Golden Girl, The Perfect Couple, Winter Solstice, Winter Storms, Winter Street, and Winter Stroll. Some of the books listed are from her Summer series, and others are from her Winter series.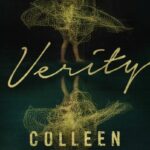 Colleen Hoover was the star of 2022 in book sales nationally. Her novels were read and rated seven times on our completed reading logs. Four people read Verity. Hoover's books It Starts with Us, Regretting You, and Ugly Love were also on the reading lists. Hoover writes new adult romance and psychological thrillers.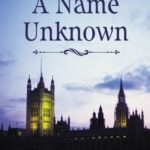 Roseanna M. White isn't an author who makes the bestseller lists, but our winter reading participants read seven of her books. Those were An Hour Unspent, A Name Unknown, The Number of Love, On Wings of Devotion, Portrait of Loyalty, A Song Unheard, and Yesterday's Tides. White is a Christy Award-winning author of Christian fiction, mostly historical.
With five of her books read for the program, Fern Michaels was the next most popular. Those titles were 19 Yellow Moon Road, Crash and Burn, Cut and Run, Secrets, and Under the Radar. Michaels writes contemporary romance and romantic suspense.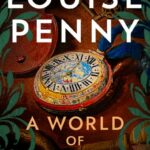 Tying with Michaels at five reviews, Louise Penny's books A Better Man, A Fatal Grace, The Hangman, and A World of Curiosities helped to make the winter more interesting for our readers. Two people read her newest, A World of Curiosities. All of these mystery novels are part of the Three Pines series.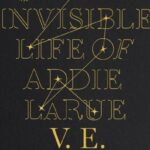 V.E. Schwab also tied with Penny and Michaels, with five reading logs listing her. She's unique, though, because all five were for one book: The Invisible Life of Addie LaRue. I suspect it's not a coincidence that the library's Adult Book Club read that novel for the February meeting.
If you're looking for ideas about what to read next, you could try out the authors that the big readers in our community are choosing. Whether you go for a classic or contemporary choice, you can ride out the rest of our winter weather with a good book.
---
Women's History Month
By Miss Rachel
March 29, 2023
Some of us look forward to March as a hopeful start of spring (well, the optimists do anyway). Other people might have basketball and March Mad ness in mind for this month – filling out brackets, yelling at televisions, and cheering for their favorite teams. But March is also known as Women's History Month when we celebrate all of women's contributions to history, culture, and society.
While some library patrons (particularly the younger readers) may not love reading biographies or autobiographies of influential women, another way you can celebrate Women's History Month through reading is to read books that have been written by female writers. We have plenty of books written by women that the whole family can check out and enjoy.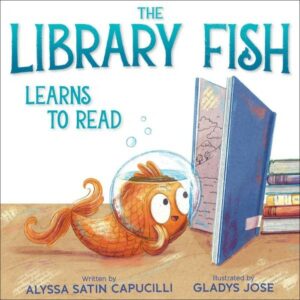 While we don't have any real pets at the library, we have plenty of books about them! Alyssa Satin Capucilli has written many books about beloved pets, including "The Library Fish." "The Library Fish Learns to Read" is the next adventure for our Library Fish as she becomes inspired by watching librarians and patrons reading all kinds of wonderful stories. Learning to read is not an easy task, but Library Fish doesn't give up until she is a reader.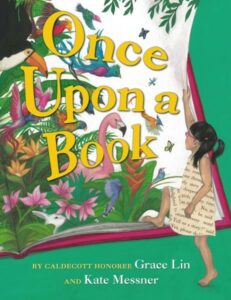 If you're sick of the cold winter, you're not alone. Alice dreams of a more tropical place in the story "Once Upon a Book" by Grace Lin (Caldecott Honoree) and Kate Messner. This book reminds us that books can take us anywhere in the world and that the journey itself can bring us a special kind of warmth. With all of the colorful, vibrant illustrations and the lyrical writing, all patrons can get a taste of spring and travel.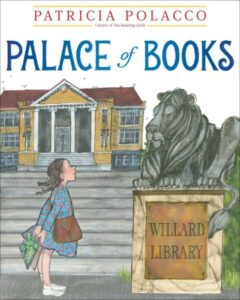 Patricia Polacco is a well-known children's author, and her latest book is titled "Palace of Books." Polacco writes this book as a reflection of her own childhood, where she was feeling out of place after her family moved. But when the librarian Mrs. Creavy shows Patricia the wonders of the library, young Patricia is inspired as the first member of the Audubon bird club of her elementary school!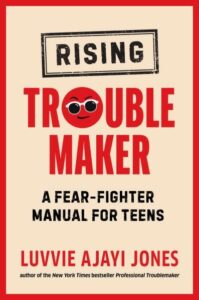 If your teen needs some female empowerment, look no further than "Rising Troublemaker: A Fear-Fighter Manual for Teens" by Luvvie Ajayi Jones. The world does not make it easy for anyone to be their most authentic self, especially teenagers. Whether being criticized by others for not fitting in, not having the confidence to do what you believe is right, or not feeling the freedom to speak your truth, Jones encourages readers to reflect on who they are so that they can become all that they are meant to be. With a teen-friendly tone, Jones invites readers to "make good trouble."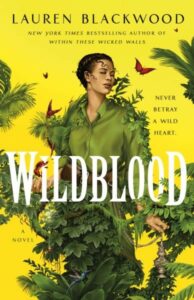 For any YA readers looking for some adventure, "Wildblood" by Lauren Blackwood brings magic, jungles, and complexity. Main character Victoria is a tour guide at the Exotic Lands Touring Company, where she strives to achieve. But when she's denied opportunities, she determines to prove herself. Along the way, she meets a renowned goldminer who leaves her speechless and changes her perspective.
While March hasn't given us great springtime weather yet, we can still take time to celebrate Women's History Month. By checking out books written by women writers, we support the work they've done.
---
Oscar Winners at the Library
March 22, 2023
by Beth Cronk
Renowned film critic Roger Ebert once said "Art is the closest we can come to understanding how a stranger really feels." When we watch a movie or read a book, we get a window into another person's life. This year's Oscar-winning movies give us a window into the lives of a multiverse-hopping middle-aged Chinese immigrant, a reclusive English teacher, a group of women in crisis in an isolated religious community, a grief-stricken scientist in a futuristic African country, and a hotshot Navy test pilot returning to an elite training program. These movies are available to check out at the Litchfield Library.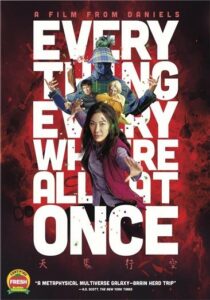 Everything Everywhere All at Once was the big winner at this year's Academy Awards. It won the awards for Best Picture, Original Screenplay, Directing, Actress in a Leading Role (Michelle Yeoh), Actress in a Supporting Role (Jamie Lee Curtis), Actor in a Supporting Role (Ke Huy Quan), and Film Editing. Yeoh plays weary laundromat owner Evelyn, who is going through an IRS audit, marriage troubles, a surprise visit from her difficult father, and a strained relationship with her adult daughter. In the midst of a meeting with an IRS employee, Evelyn discovers parallel universes when a different version of her husband arrives to help her jump between them.
This science fiction dramedy is an absolutely weird and wild ride, so it does not appeal to everyone everywhere. But if you can suspend disbelief for this reality-bending movie, you'll find a heartfelt look at family relationships and the paths our lives take based on the choices we make. The movie has some beautiful lines, including this one: "In another life, I would have really liked just doing laundry and taxes with you."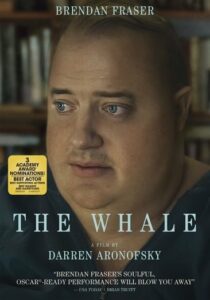 The Whale is a drama that won two Oscars: Actor in a Leading Role, and Makeup and Hairstyling. Brendan Fraser won the acting award for playing a reclusive teacher who suffers from severe obesity. He attempts to reconnect with his estranged teenage daughter, played by Sadie Sink. The movie is based on a 2011 play. Reviews of the film are mixed, especially because of the way the main character's weight is depicted, with Fraser donning prosthetics to play the character. However, Fraser's performance is acclaimed as sincere and subtle. Hong Chau was also nominated as a supporting actress for this film.
Women Talking is a drama based on the 2019 novel with the same title by Miriam Toews.  Toews in turn based her novel on a true story of an isolated Mennonite community in Bolivia in 2009. A series of horrific assaults were carried out by a group of men on the women and children in their religious community for four years. In the novel, Toews imagines the women meeting secretly in a hayloft to decide what to do. The movie also centers on the meetings, as the women decide what course of action to take: do nothing, stay and fight, or leave. This spare, unconventional film won the Academy Award for Best Adapted Screenplay, and it was a nominee for Best Picture.
Black Panther: Wakanda Forever is a fantasy adventure movie, the sequel to Black Panther and part of the Marvel Cinematic Universe series. This film won the Oscar for Costume Design, and it was nominated in the categories of Actress in a Supporting Role (Angela Bassett), Visual Effects, Original Song, and Makeup and Hairstyling. Because of the death of actor Chadwick Boseman who played King T'Challa, the Black Panther, this emotional and action-packed sequel opens with the nation of Wakanda and the royal family mourning the character's death. T'Challa's sister and mother work to defend their country from attacks as they come to terms with their grief.
Top Gun: Maverick is the sequel to the 1986 blockbuster Top Gun. Longtime Navy pilot Maverick returns to the Top Gun program to train an elite group of pilots for a nearly impossible mission – a group that includes the son of his late best friend Goose. Filled with high-flying action and a generous dose of nostalgia, this movie won the Oscar for Best Sound, and it was nominated for Best Picture, Adapted Screenplay, Visual Effects, Song, and Film Editing.
When you watch a movie – or read a book – you can get a window into the lives of others, even if the story is imaginative and fantastical. And sometimes you can find a short escape from the daily stresses of life through the magic of the movies. Whether you want to stretch yourself or do some comfort-watching, the library can supply you with new movies that are acclaimed, popular, and unique.
---
So Many Sequels!
Many library patrons like to sink their teeth into a good series. There's a comfort in knowing that the plot of a story doesn't end with the last page, and that your favorite characters get to embark on new or different adventures. While it can be difficult to get a teenager excited about the idea of reading, finding a good book series can help.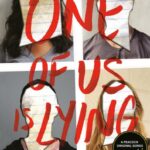 The fact that several book series are being made into television shows can make reading more appealing to teens. For example, one series by Karen McManus starts with "One of Us Is Lying" and follows with "One of Us Is Next." The books gained even more popularity when the series was adapted into a two season television series. Worried that two books won't be enough to keep your teen reading? The third book in this series is going to be released in August of this year. Additionally, McManus has written many other stand-alone YA novels that have plenty of drama to keep your teen hooked!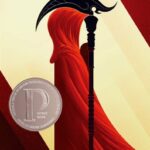 Looking for something a with a little more dystopia? The "Arc of A Scythe" series by Neal Shusterman takes place in a world where all sicknesses and injuries are mostly eradicated.  Characters known as Scythes then have to control the population. There are three main books in this series: "Scythe," "Thunderhead," and "The Toll." Additionally, there is another book that recounts the origin stories of many other Scythes titled "Gleanings." Shusterman has written a compelling series with thrills, chills, and even artificial intelligence!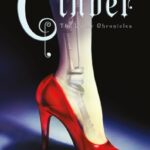 For anyone who enjoys more of a fairy tale story, Marissa Meyer has written multiple series that reference well-known tales. The "Lunar Chronicles" starts off with "Cinder," which you can probably guess is a reference to Cinderella. But here's a twist: the character Cinder is actually a cyborg and a mechanic! The series includes seven more books (so far), and plenty of other turns for our familiar characters. Meyer has also written a series called "Gilded," loosely based on the story of Rumpelstiltskin.  If your teen likes a fantastical adventure, books by Marissa Meyer might be perfect picks!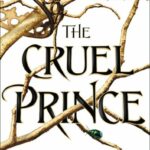 Another series with mystical creatures and settings is "The Folk of The Air" series by Holly Black. Main character Jude finds herself in the world of the Faerie after her parents are murdered. The original core of the series is "The Cruel Prince," "The Wicked King," and "The Queen of Nothing." But like many authors, Black wrote in some additional storylines with "The Lost Sisters," "How the King of Elfhame Learned to Hate Stories," and "The Stolen Heir."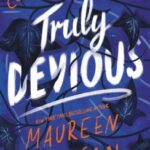 Maureen Johnson has created a murder/mystery series that is getting plenty of positive reviews and even getting compared to Agatha Christie novels. The series "Truly Devious" currently has five books: "Truly Devious," "The Vanishing Stair," "The Hand on the Wall," "The Box in the Woods," and "Nine Liars."  If your teen needs books that keep them on the edge of their seats, "Truly Devious" might be truly perfect!
Starting a new book series can be an exciting adventure – especially if you find the right one for you. Come over to the library, and we can help you and your teens find your next reading adventures!
---
Read Across America
3/1/23
Miss Rachel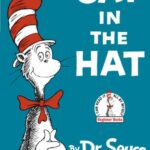 "The sun did not shine.
It was too wet to play.
So we sat in the house.
All that cold, cold, wet day."
The weather lately seems a bit like the setting in Dr. Seuss's classic book "The Cat in the Hat." So what can we do on these cold, miserable days? Maybe we don't want a certain hat-wearing cat to come and create chaos in our homes, but we certainly can celebrate the birthday of Dr. Seuss!
In 1998, the National Education Association started a celebration called Read Across America. This started as just a day, but many educators and schools celebrate Read Across America for an entire week. Beyond that, the NEA promotes RAA as a cause to celebrate all year long, and their website offers many ways and ideas for readers to do so. The recognized week always begins on March 2, the birthday of Dr. Seuss, also known as Theodor Seuss Giesel.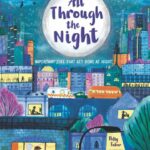 As a way to keep the party going all year long, the NEA website offers monthly themes to inspire young readers. The theme for March 2023 is "Bring Communities Together." How can we bring the community together? This is a great question to bring up with your younger library patrons, whether in the classroom, at church, at home, or wherever learning takes place. In the story "All Through the Night" by Polly Faber, we get a look at the people in the community who work during hours that most people sleep through. From custodial work, to security, from doctors to musicians, this book shows all the important jobs that require night shifts to keep the community going.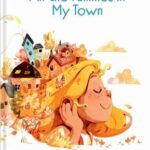 "All the Families in My Town" is a picture book by Ophlie Celier that celebrates diverse families. A community with a variety of family structures can teach kids and adults all about love. The ending of the story even encourages readers to create a portrait of their own family!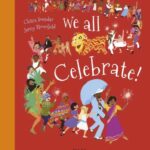 Our communities are made up of people of all different cultures and backgrounds. We can look at the theme "Bring Communities Together" through the lens of celebration. The book "We All Celebrate" by Chitra Soundar and Jenny Bloomfield works chronologically through the calendar year to define and illustrate the different holidays and celebrations of various cultures. What better way to bring people together than through a party!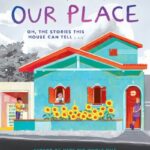 If you're looking for something for your teen reader, "This is Our Place" by Vitor Martins follows the lives of three different teens from three different decades, but all are set in the same house. Each teen deals with sudden life changes, family conflict, and first loves, proving that while generations change, we will always be connected to each other.
Your littlest library patrons can have tons of fun with the "My Community" themed Discovery box. This kit contains all kinds of community elements like people, buildings, signs, and more all made out of wood. One of the books included in the kit centers around community too – talk about fun for the whole family!
"Then our mother came in
And she said to us two,
'Did you have any fun?
Tell me. What did you do?'"
With all the ideas and books that Read Across America suggests, it's hard to be bored – and no one should have to deal with a silly cat in a hat in their home if they don't want that headache.  Whether you're looking for books about community or any other fun theme for RAA, we have plenty to check out here at the library.
Baptiste, Tracey, et al. "Read Across America." NEA, https://www.nea.org/professional-excellence/student-engagement/read-across-america.
---
A Romantic Revival
by Beth Cronk, County Librarian
February 22, 2023
Romance novels are having a revival. According to publishing trade magazine Publishers Weekly, fiction sales were up 8.5% in 2022 compared to the previous year. Compare that to romance novels, which increased a whopping 52% last year. Romance is red hot.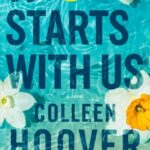 Colleen Hoover led the return to romance with her bestsellers It Starts with Us and It Ends with Us, along with some of her other novels. Other national bestsellers in romance last year included Things We Never Got Over by Lucy Score, The Deal by Elle Kennedy, and Neon Gods by Katee Robert.
Hoover has been popular locally. Litchfield Library has one copy of It Starts with Us and two of It Ends with Us (one in large print and one in regular print), but they're too popular to be found on the shelf very often. The same is true of her books Heart Bones, Finding Perfect, Maybe Now, November 9, and Reminders of Him. If you'd like to borrow a Colleen Hoover book from the library, I recommend you place a hold to get on a short waiting list. You won't wait long.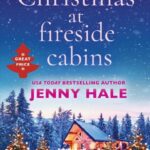 Our library has gotten a number of other new romances recently. One is Christmas at Fireside Cabins by Jenny Hale. Yes, it's a little late for a Christmas book, but they're surprisingly popular year-round. Hale's style has been compared to Jenny Colgan and RaeAnne Thayne. In this small-town romance, Lila decides on a getaway to a retreat in the Tennessee mountains to escape her grief tied to the holiday season. She makes it her mission to warm up the brooding coffee shop owner. This book sounds like it fits the grumpy vs sunshine trope that's common in romance novels – otherwise known as opposites attract.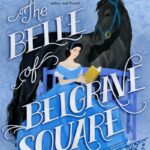 Mimi Matthews started the Belles of London Victorian romance series with The Siren of Sussex. In the sequel The Belle of Belgrave Square, she draws on the Beauty and the Beast fairy tale. Captain Jasper Blunt has a Yorkshire estate rumored to be haunted, and he's looking for a rich wife. Julia Wychwood has profound social anxiety and would rather be on her horse than in a ballroom. They strike a deal to marry; Julia will have the freedom to ride and to read as much as she likes, but she isn't allowed to explore the towers of Jasper's estate or pry into his life. This novel sounds like it may fall under the fake relationship trope, another frequent theme in romance novels.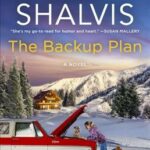 Jill Shalvis is a bestselling author of contemporary romance, known for her humor and interesting characters. Her newest novel, The Backup Plan, is the third book in the Sunrise Cove series, but Shalvis says the series can be read in any order. In this new novel, a woman inherits a ramshackle Western-themed bed and breakfast, but she has to share it with her ex-best friend and a man who broke her heart years ago. This sounds like a book with the romance novel tropes of forced proximity and enemies to lovers.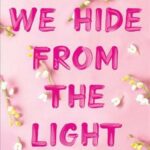 Litchfield Library will be getting the sequel to Lucy Score's Things We Never Got Over when it's released this month. In Things We Hide from the Light, the author returns to the small town of Knockemout, Virginia. Nash Morgan is the chief of police, and he's struggling emotionally while recovering from a gunshot wound. His new next-door neighbor Lina sees what Nash is going through, and a romance begins. This novel appears to be another where opposites attract – and where the love interests have secrets.
Whether you like a historical romance or something contemporary, a romantic comedy or something more serious, or any other variety of novel celebrating affairs of the heart, you're likely to find your heart's desire at the library.
---
Black History Month
By Miss Rachel
February 15, 2023
If you're looking for ways to celebrate Black History Month, especially with your little library patrons, "San Diego Family Magazine" offers several things you can do with your family to recognize this month. Here are just a few of the ideas:
Read children's books that feature Black characters.
Read a children's book by a Black author, such as "Hair Love"by Matthew A. Cherry or "Imani's Moon" by JaNay Brown-Wood.
Cook a traditional soul food meal.
Learn about an unsung hero of Black history, such as Jesse L. Brown or Daisy Bates.
Listen to music by jazz pioneers Louis Armstrong, Dizzy Gillespie and Duke Ellington.
Listen (and learn the lyrics) to the song "Lift Every Voice and Sing."
Read Martin Luther King Jr.'s "I Have a Dream" speech (or listen to it on YouTube).
Here at the library, we can help provide some resources to celebrate Black History Month. We have a wide variety of different books that you can read with your little readers. Here are some of our newer ones!
"Nell Plants A Tree" by Anne Wynter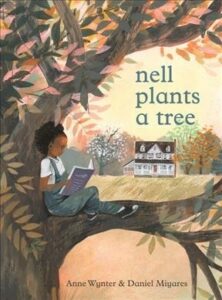 In this sweet book, one girl plants a seed to grow a big, beautiful pecan tree. As the tree grows, so does Nell and the rest of her family for generations to come. Here is a good pick if you're looking for a book to bring the whole family together.
"Magnolia Flower" by Zora Neale Hurston adapted by Ibram X. Kendi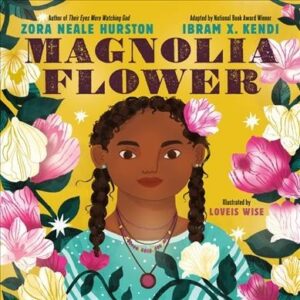 Adapted from Hurston's short story "Magnolia Flower," this story personifies rivers and trees to tell the story of a young girl on a journey to her own freedom. The beautiful pictures of nature combined with the inspiring story create a rich reading experience.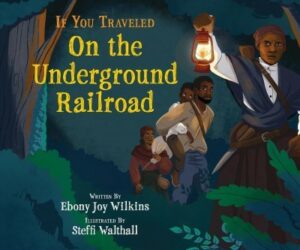 "If You Traveled on the Underground Railroad" by Ebony Joy Wilkins
This book explains everything you want to know about the Underground Railroad! Each chapter is a question that you can jump to and quickly find the answer. The kid-friendly formatting gives this book less of a textbook-feel while still providing tons of information to your young reader.
"Mae Among the Stars" by Roda Ahmed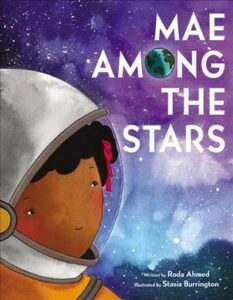 If you're looking for a book to encourage your little reader to be curious and determined, this might be a good pick to check out. Mae Jemison was the first African-American woman to travel in space, and this picture book shows how she persevered as a child to achieve that dream.
In addition to these new picture books, we also have a great selection of middle grade and YA books written by Black authors that you can check out. We even have a display of them up in the children's section of the library to make it a little easier to celebrate Black History Month by reading.
Gipson, Lisa. "15 Ways to Celebrate Black History Month." 15 Ways to Celebrate Black History Month,
https://www.sandiegofamily.com/things-to-do/seasonal-happenings/celebrate-black-history-month-
with-kids.
---
Minnesota Book Awards Finalists
by Beth Cronk
February 8, 2023
The finalists for the 2023 Minnesota Book Awards were announced at the end of January. Want to read some outstanding books by Minnesota authors and artists? You can find many of them at the Litchfield Library.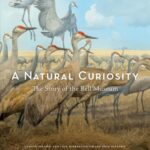 One of the award categories is the Emilie Buchwald Award for Minnesota Nonfiction. Beyond being written or illustrated by a Minnesotan, these books are about Minnesota. One book in this category that you can find in the Litchfield Library collection is A Natural Curiosity: The Story of the Bell Museum by Lansing Shepard, Don Luce, Barbara Coffin, and Gwen Schagrin. The Bell Museum opened at the University of Minnesota in 1872 as a one-room collection. It has gone on to become Minnesota's official natural history museum and planetarium.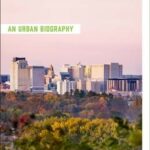 Another finalist for Minnesota Nonfiction is Rochester: An Urban Biography by Virginia M. Wright-Peterson. This book covers the history of Minnesota's third largest city, from the centuries when the Dakota and Ho-Chunk people lived there to today's world-renowned Mayo Clinic.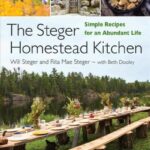 One of the Minnesota Nonfiction finalists is a cookbook with stories by a legendary Minnesotan. The Steger Homestead Kitchen: Simple Recipes for an Abundant Life is by Will Steger, Rita Mae Steger, and Beth Dooley. Will Steger is an environmental advocate famous for his polar expeditions: the first confirmed dogsled journey to the North Pole, a dogsled trek across all of Antarctica, and the first and only dogsled traverse of the Arctic Ocean. Rita Mae Steger is his niece, the chef at the Steger Wilderness Center. The Steger Center is a nonprofit organization and conference center near Ely, Minnesota, with a mission to teach and collaborate about environmental issues.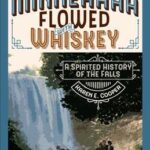 If you've visited the lovely Minnehaha Falls at one of Minneapolis' oldest parks, you may not guess what a wild place it was around the turn of the last century. Author Karen E. Cooper shares that history in When Minnehaha Flowed with Whiskey: A Spirited History of the Falls. Before the city acquired the land around the falls in 1889, it was full of dancehalls and illegal saloons frequented by soldiers from Fort Snelling and young people from the area. After the city took over, the rowdy businesses moved just outside the park, continuing the noise, gambling, drunkenness, and prostitution for some years before the problem was solved.
Our library has a number of the nominees in other categories, too. In the category of General Nonfiction, you can check out Daughters of Arraweelo: Stories of Somali Women by Ayaan Adan, and Through the Banks of the Red Cedar: My Father and the Team That Changed the Game by Maya Washington. In the Memoir & Creative Nonfiction category, you can find Seven Aunts by Staci Lola Drouillard on the shelf at Litchfield. Sirens & Muses by Antonia Angress is a finalist in the Novel & Short Story category. In the Genre Fiction category, our library has The Quarry Girls by Jess Lourey and Sinister Graves by Marcie Rendon. The Litchfield collection also has a few of the finalists in Children's Literature and Middle Grade Literature.
The winners will be announced May 2. Meanwhile, add to your reading list by picking up any of these excellent books by authors from our great state of Minnesota.
---
Love at the Library
by Miss Rachel
2/1/23
If you walk into almost any store at this time of year, you'll see shades of red, pink, and white everywhere. Valentine's Day is coming up soon, whether you enjoy the holiday or find it to be a ploy to get people to buy lots of chocolate. At the library, we have a few different ways you can celebrate the holiday centered around all that mushy, gushy love.When you bring up "love" to young kids, they might wrinkle their little noses and exclaim that it's gross.  We hear you, little ones!  For our younger patrons, we don't have any scandalous or romantic books with Fabio on the cover. Instead, we have several books that talk about celebrating the holiday with friends and family. Here are a few of our newer ones:
"Turkey's Valentine Surprise" by Wendi Silvano
Our main character Turkey loves a good prank. He puts on a disguise to trick his friends and deliver his valentine cards, but his plan doesn't quite work out. Check out this book to see all of Turkey's surprises!
"How to Catch a Loveosaurus" by Alice Walstead
You've maybe already seen titles like this, such as "How to Catch A Reindeer" and "How to Catch A Unicorn." The Catch Club kids are on another mission: to catch the magical Loveosaurus! This dinosaur escaped from the museum while trying to spread love and kindness.
"I Really, Really Love You So" by Karl Newson
Sometimes, it's hard to show just how much we love someone. In this story, a little animal tries in many large ways to show their parent just how much they love them. With fun rhymes and colorful illustrations, this book is sure to get your reader's love!
Middle grade love stories tend also to focus on family love and maybe some developing crushes. These are a couple of stories that might interest your middle grade readers in this Valentine time of year:
"Gabe In The After" by Shannon Doleski
For some, this story might be too soon: the setting is two years after a global pandemic. Gabe and his dog find a girl named Relle alone in the woods. As they grow closer by sharing stories and helping each other, tragedy strikes. How will they make it together in this new era?
"My Life Begins!" by Patricia MacLachlan
Nine-year-old Jacob wants puppies, not necessarily a new sibling. But then he finds out that there are three new babies! See how Jacob learns to love and grow with his baby sisters.
Our teen audience has quite a selection in this department. YA authors have been coming out with many new books that center on young love and navigating heartbreak. Teens might have a hard time selecting just one book with all the new novels in this genre!
"A Disaster in Three Acts" by Kelsey Rodkey
Looking for some juicy drama? Look no further: this book is full of it! Saine's friendships and relationships seem to be going in all directions when she is assigned to work with her ex-friend on a documentary assignment. Will the truth between them come out?
"Better Than the Movies" by Lynn Painter
When Liz's crush Michael comes back to town, she is willing to put herself out there to get his attention – maybe even get him to be her prom date! But cute-yet-annoying next-door neighbor Wes seems to be friends with Michael. Can Liz get to Michael with the help of Wes?
"My Second Impression of You" by Michelle I. Mason
After an unexpected break-up, artsy main character Maggie breaks her foot, preventing her from starring in the school play. Just when life seems disastrous, she gets a mysterious text. Maggie might just be getting a second chance to look at the people around her.
While you're at the library checking out your new lovely reads, make sure to show some love and affection for your local library. When you check out your books at the front desk, you'll see paper hearts that say "I love my library because…", and we would love for you to fill it out. Love and libraries can make us all happy patrons!
---
Brand-New Books for Snowy Days
by Beth Cronk
1/25/23
Have you had enough of icy roads and stormy weather this winter? I know I have. When you have a good day with easy travel to get to the library, you might want to stock up on some of the latest novels so you're prepared if you get stuck at home again. Even better, order online or over the phone from home, and have the books you want ready for you to pick up at the library's front desk when you're running your errands.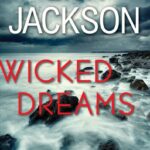 One of Litchfield Library's newest books is Wicked Dreams, which was published in the final few days of 2022. Lisa Jackson's thrillers are always bestsellers. She and Nancy Bush co-write the Wicked series about a group of women called The Colony. These women with special gifts live in an isolated lodge named Siren Song on the Oregon coast between the mountains and the ocean. A woman who has left the group to become a private investigator becomes a murder suspect when a body is found on the beach with a note containing her name.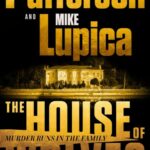 Speaking of bestselling authors, James Patterson is still going strong. His latest, The House of Wolves, was published January 9th. In this thriller written with Mike Lupica, a 36-year-old former teacher named Jenny Wolf inherits control of her family's billion-dollar empire when her father dies. This ruthless family is compared to the Duttons of the TV series Yellowstone and the Roys of the series Succession. Jenny learns to run a powerful California newspaper and a professional football team – while trying to solve her father's murder.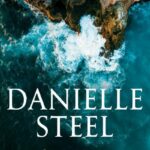 Danielle Steel has been writing bestsellers since the '80s, and that's still true for every book she publishes. Her latest novel, Without a Trace, was published earlier this month. A wealthy man in a loveless marriage and a meaningless job falls asleep at the wheel and plunges off a cliff on the coast of Normandy. He survives and makes it to a cabin where a woman nurses him back to health. He forms an instant connection with her and realizes he could let the world believe he died and start a new life.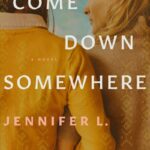 Come Down Somewhere by Jennifer L. Wright is a new Christian historical novel set during World War II in New Mexico. The family ranch where a teenage girl has lived her entire life is seized by the government for construction of a new top-secret army base. In her new town, she meets a potential friend, only to learn that the girl's father is in charge of the new base. This story of young friendship and the history of the Trinity nuclear bomb test is described as touching and complicated.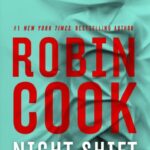 Night Shift is the newest novel in Robin Cook's Jack Stapleton and Laurie Montgomery series. In this medical mystery-thriller, a longtime friend of Laurie's dies mysteriously. Forensic pathologist Jack conducts the autopsy and then investigates on his own when it's inconclusive, leading to a dangerous matchup with a serial killer.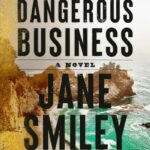 Jane Smiley is well-known as the Pulitzer Prize-winning author of A Thousand Acres and other highly respected literary novels. Her latest, A Dangerous Business, sounds like a good time. A reviewer at The Washington Post describes it as a blend of a Western, a serial-killer mystery, and a story about life in a brothel. Inspired by their reading of Edgar Allen Poe's detective novels, two young prostitutes in Gold Rush California investigate the deaths of young women whose bodies are being found outside of town.
Other brand-new novels in the Litchfield Library collection include Ruby Fever, a paranormal romance by Ilona Andrews; Her Hidden Genius, a historical novel about a scientist by Marie Benedict; and Tom Clancy Red Winter, the latest Jack Ryan thriller by Marc Cameron.
Whenever the weather cooperates, pick up some books to make the best of the winter. You'll be ready to curl up under a blanket and read the next time we have a snowy day.
---
Hygge for All
By Miss Rachel
January 18, 2023
As the snow continues to accumulate, we can find ourselves getting stir crazy, wanting to get out of the house. While it's easy for us to complain about the weather, we could try to embrace the Danish concept of hygge. American writer Rebecca Thandi Norman lives in Denmark, and this is how she defines hygge:
Hygge is about cosiness and surrounding yourself with the things that make life good, like friendship, laughter and security, as well as more concrete things like warmth, light, seasonal food and drink.
The winter here in Minnesota is long. We all know that. We have lived it for years; yet, we stay because this is our home. We might as well celebrate our home in the best ways we can right now. I can't think of anything more welcoming than a cup of coffee or tea, a cozy blanket, and a good book (my two dogs wrestling noisily in the background, no doubt). Hygge is a nice way to find happiness during a season where we are prone to experience seasonal depression. We have some books you can check out with your young readers that will help you to embrace the feeling and atmosphere of hygge throughout these long winter months.
"Just for You" by Francesca Pirrone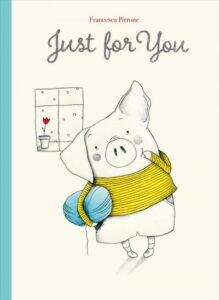 Sweet main character Piggy finds a collection of wool that he decides to share with his friends so that they can all knit cozy sweaters. This story of friendship has all the elements of hygge to leave your little readers' hearts full of warmth!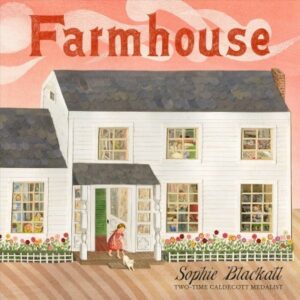 "Farmhouse" by Sophie Blackall
Blackall goes back in time and creates a history for an old farmhouse. She creates the story of a family growing and living a beautiful country life in this home, which includes all things hygge like quilts, a fireplace, warm meals, and candlelight. The illustrations in this book give a warm, hygge atmosphere.
"Endlessly Ever After: Choose Your Way to Endless Fairy Tale Endings!" by Laurel Snyder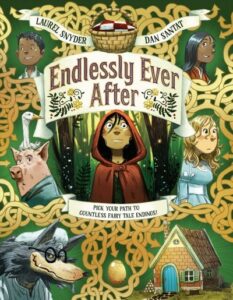 Choose this book to revisit some old familiar favorite stories. If your little reader likes to be creative, this book allows them to choose their own path and create their own version of these classic tales! You might read about a goose with golden eggs, or a hungry wolf, or a sleeping maiden – the possibilities will keep your little reader wanting to go back and read it again!
Another way to create a hygge experience is through creative outlets. Maybe your younger reader wants to test their abilities in the kitchen. "The Complete Cookbook for Young Chefs" might be a good selection to help your younger ones create delicious treats for the whole family. Or another means to use creative skills might include crafting. "Cut & Color Crafts for Kids" by Kimberly McLeod and "Trash to Treasure Crafts" by Rebecca Sabelko offer tons of imaginative ideas with items that you probably already have at home. Upcycling can be a resourceful means to bring hygge to your home.
Maybe the weather has caused enough stress in your life that you need something a little less active to bring hygge into your home. Movie nights can be a cozy way to bring the whole family together. The movie "Lightyear" brings back the beloved character Buzz Lightyear. He finds a crew of new friends to help him on his next mission fighting his old enemy, Zurg. With new and familiar characters, this movie is a great choice for the whole family. Another movie you can check out here is the animated "Anastasia." This movie came out originally in 1997 and was then adapted into a Broadway musical a few years ago. The story has a little bit of mystery, romance, comedy, adventure – there's something here for everyone in the family!
Winter in Minnesota is not a short season. While some people enjoy the snow and ice, some prefer to remain inside and away from the chilly outdoors. If you need to add some comfy hygge into your family's life, make sure to stop and check out some of our extra cozy books or movies!
Norman, Rebecca Thandi. "What Is Hygge?" Scandinavia Standard, 12 May 2020, https://www.scandinaviastandard.com/what-is-hygge/.
---
Top Checkouts of 2022
by Beth Cronk, Meeker County Librarian
1/6/23
What are your neighbors reading? That can be interesting to find out. Obviously, we can't tell you specifically; privacy laws apply to what you check out. I can tell you which books and DVDs were checked out the most in our library system in 2022. Which of these did you miss?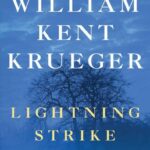 The most popular adult novel last year in Pioneerland Library System was Lightning Strike by William Kent Krueger. In this eighteenth book in the Cork O'Connor series, the author goes back in time to Cork's life as a twelve-year-old in 1963 and his first investigation into a suspicious death.
Most popular adult fiction:
"Lightning Strike" by William Kent Krueger
"Run, Rose, Run" by Dolly Parton and James Patterson
"The Investigator" by John Sandford
"Shadows Reel" by C.J. Box
"One Step Too Far" by Lisa Gardner
"Wish You Were Here" by Jodi Picoult
"The Four Winds" by Kristin Hannah
"Where the Crawdads Sing" by Delia Owens
"Fox Creek" by William Kent Krueger
"What Happened to the Bennetts" by Lisa Scottoline
The year's most popular nonfiction book for adults in our library system was "If You Lived Here, You'd Be Home by Now: Why We Traded the Commuting Life for a Little House on the Prairie" by Christopher Ingraham. This book was Hutchinson's One Book, One Community pick for 2022. Ingraham was working for the Washington Post in 2015 when he infamously wrote an article naming Red Lake County in northern Minnesota as the worst place to live in America. The town of Red Lake Falls invited him to visit, and he liked it so much that he moved there and still lives there with his family.
Most popular adult nonfiction:
"If You Lived Here You'd Be Home By Now" by Christopher Ingraham
"The Defense Lawyer: The Barry Slotnick Story" by James Patterson and Benjamin Wallace
"ER Nurses: True Stories from America's Greatest Unsung Heroes" by James Patterson and Matt Eversmann
"Killing the Killers: The Secret War Against Terrorists" by Bill O'Reilly and Martin Dugard
"The Pioneer Woman Cooks: Super Easy!: 120 Shortcut Recipes for Dinners, Desserts, and More" by Ree Drummond
"James Patterson by James Patterson: The Stories of My Life" by James Patterson
"Atomic Habits: Tiny Changes, Remarkable Results" by James Clear
"The Boys: A Memoir of Hollywood and Family" by Ron Howard and Clint Howard
"Unmasked: My Life Solving America's Cold Cases" by Paul Holes with Robin Gaby Fisher
"Atlas of the Heart: Mapping Meaningful Connection and the Language of Human Experience" by Brené Brown
The YA novel checked out the most in 2022 was "A Court of Thorns and Roses" by Sarah J. Maas. The most popular children's novel was "Cat Kid Comic Club: Perspectives" by Dav Pilkey. The top picture book was "The Pigeon Has to Go to School" by Mo Willems. The most checked out kids' nonfiction book was "Guts" by Raina Telgemeier. And the most borrowed DVD was "Ghostbusters: Afterlife."
For the complete top 10 lists of all of the categories, visit our website. Can hundreds of readers in our part of Minnesota be wrong? Browse the lists and find something that will brighten your January.
---
Reading Resolutions
Happy New Year! The holidays are coming to an end, the work schedules are resuming normalcy, and people are trying to get back into routine. With the new year, many people look at January as a time for a fresh new start. We often make resolutions in hopes of bettering ourselves in one way or another. Whether we hope to start working out more regularly, eating healthier foods more consistently, or finding times for more mindful meditations, our resolutions can vary greatly. But as January comes to an end, we sometimes find that we've lost momentum with our resolutions. With some new or different strategies, we might be more successful in meeting our goals.
While figuring out your own plans and objectives for 2023, think about including plans for your reading. In Gretchen Rubin's podcast "Happier," she and her sister Elizabeth Craft set a goal for all the listeners to read 21 minutes each day in the year 2021. For people who need tangible goals, this was a great way to read more than before. But perhaps your goals need to look a bit different. Maybe you already have a long list of books that you'd like to read, and you decide that that list is your resolution for the new year. Or maybe you can't stand the idea of having everything preplanned for you, so you need to just come up with an arbitrary number of books to read. Whatever reading goals you set, many readers benefit from having a record of some kind to keep track of finished books. You might try the Goodreads app where you can scan books by barcode and record the dates you read, in addition to rating and reviewing the book if you choose. You can also invite your friends to use the app, which might help you to hold yourself more accountable to your goals if someone else can see your progress! If you're an adult trying to make reading more of a priority, you can also consider registering for our Winter Reading Program at the library. You'll receive a reading log to keep track of books that way too (with some incentives to help keep you reading!).
For the younger readers, we know that keeping track of books can sometimes bog the whole reading process down. For this winter, we have a bingo sheet where kids can mark off different kinds of books that they've read. This way they can see just how many different books that they've read and be proud of their accomplishments! There is a lot of variety on the bingo sheet, but that shouldn't prevent any of our young readers from grabbing one the next time they head in to the library. We have so many different books in various reading levels, so all of our young patrons should be able to complete this bingo card (maybe with a little help from a grown-up or two).
While reading might not be at the top of your list of priorities for the new year, there are books out there on all topics of goals you might be making. For example, if your resolutions are more focused on mindful practices, include your little reader! In this day and age, we can all use a little more peace and patience, and we have some new books that can help introduce this concept to your littlest readers.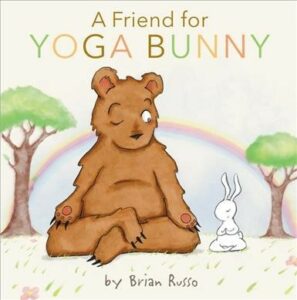 "A Friend for Yoga Bunny" by Brian Russo
In this story, Bear is feeling anxious about her birthday party coming up. Bunny shows Bear how calming yoga can be. They also see how yoga can be fun and not all serious. This book is a great introduction into yoga and mindful practices.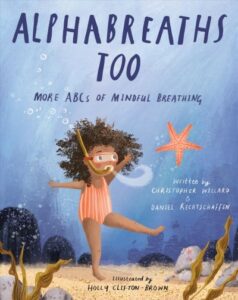 "Alphabreaths Too: More ABCs of Mindful Breathing" by Christopher Willard and Daniel Rechtschaffen
Each letter of the alphabet offers up an image of how to take a deep breath. From astronauts counting down to blast off to pirates breathing out with an "Arr!" to zipper breaths in pajamas, this book helps young readers practice deep, mindful breathing.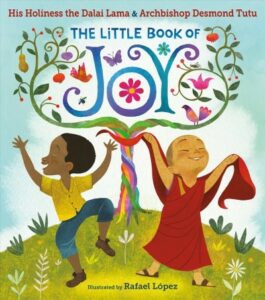 "The Little Book of Joy" by His Holiness the Dalai Lama and Archbishop Desmond Tutu
Whether you choose to make resolutions for the new year or not, your local library is here to encourage your reading progress. Any project or idea you want to pursue, we can help you find books on the topic. But if you do choose to make reading a priority or goal for 2023, the library has all kinds of books for you!
---
Movies for the Holiday Week
by Beth Cronk
12/21/22
Are you snug at home this week, with a little extra free time around the holidays? The library offers a wide range of movies and TV on DVD, perfect for curling up on the couch to watch with your family or on your own.
DC League of Super-Pets is an animated movie for kids that showcases the adventures of Superman's pet, Krypto the Super-Dog. Superman and the rest of the Justice League are captured, and Krypto needs to work with shelter dog Ace and a variety of other animals to save them. Listen for the voices of Dwayne Johnson, Kevin Hart, Kate McKinnon, and Diego Luna in this new movie.
If your family is a fan of VeggieTales, you might want to watch Jonah: A VeggieTales Movie with your young ones.  Litchfield Library recently acquired the 20th anniversary edition of this children's DVD, which was in theaters in 2002. This wacky but meaningful cartoon tells a version of the story of Jonah from the Bible. The cast of characters includes the Pirates Who Don't Do Anything, a funny group of pirate vegetables.
For a new family movie full of nostalgia for the 1980s, pick up 8-Bit Christmas. In this live action movie, a ten-year-old boy goes out on a quest to get the greatest Christmas gift of the era: the newest video game system. Neil Patrick Harris stars in this funny and heartfelt holiday movie that's geared toward Gen X and their children.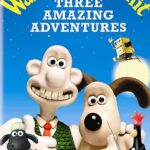 If you enjoy the Wallace and Gromit movies and TV shows, you'll want to watch A Shaun the Sheep Movie: Farmageddon. Shaun the Sheep is a British claymation TV series based on a character from the Wallace and Gromit short film A Close Shave. An alien with special powers crashes her spaceship at Mossy Bottom Farm where Shaun lives, and the farm animals need to help her get home before a sinister organization can capture her. This gently funny movie is nearly wordless other than the soundtrack music.
If your family enjoys dinosaurs and/or science documentaries, you may want to watch Dinosaur Apocalypse. This BBC documentary is narrated by Sir David Attenborough, who has been narrating and producing nature series for the BBC since the 1950s. Fun fact: he's the brother of Richard Attenborough, the actor who played the creator of Jurassic Park in the movie of the same name. This movie looks at the lives of dinosaurs that were fossilized in North Dakota when the gigantic dinosaur-destroying asteroid hit the earth 66 million years ago.
If you have enjoyed theDespicable Me movies and the Minions and you still want to go back for more, check out Minions 2: The Rise of Gru. This movie is the villain origin story of Gru, the main character of the Despicable Me movies, who is voiced by Steve Carrell. In the 1970s, suburban teenager Gru is a fan of a group of supervillains. With the help of the Minions, he builds his first lair and carries out his first missions.
Of course, if you're not looking for children's movies when you're choosing your DVDs, the library offers many choices for you, too. New additions to the collection include the movies Bullet Train, Nope, Pearl, and Top Gun: Maverick. We've also recently added the first and second seasons of the HBO series Euphoria, and the first season of the Showtime series Super Pumped: The Battle for Uber.
Pioneerland libraries will be closed on Saturday, December 24, and Monday, December 26. The libraries will be open regular hours on Saturday, December 31, but closed on Monday, January 2, for the New Year's holiday. Happy holidays!
---
Traditions for All
Miss Rachel
12/21/22
As we find ourselves immersed in the holiday season, it's a good time to reflect on the traditions that we hold dear while considering adding in new customs to add to our holiday experiences. Here are some examples of different holiday traditions from around the world.
In Finland, it is common for people to visit the sauna on Christmas Eve. Families gather and listen to the national "Peace of Christmas" radio broadcast. Finns also have a tradition of placing ice candles on family members' graves on Christmas Eve.
American minister to Mexico Joel R. Poinsett brought a plant to the United States in 1828. As you probably imagined, that plant with perfect red and green Christmas coloring is now known as the common poinsettia, which we see in many Christmas and holiday displays.
The good old "figgy pudding" that we sing about in "We Wish You a Merry Christmas is an English dish that goes back to the Middle Ages. It's still often served as Christmas pudding at English gatherings. The English are also responsible for the tradition of sending out Christmas cards; so whether you have your ducks in a row each year to send them out, or if you never seem to have the time or energy to make that happen, we can thank/blame the English!
On the other side of the globe, Australians take time outside to enjoy warm weather and beach time. During the warm and sunny Australian Christmas season, beach time and outdoor barbecues are common. Traditional Christmas day celebrations include family gatherings, exchanging gifts and either a hot meal with ham, turkey, pork or seafood, or barbecues.
On a less merry note, many people in Greece believe in kallikantzeri, which are goblins that cause mischief during the twelve days of Christmas. But after all is said and done, they typically exchange gifts on January 1.
But one of my absolute favorite Christmas season traditions comes from Iceland. It's a national tradition: Jolabokaflod, or the "Christmas Book Flood." "The culture of giving books as presents is very deeply rooted in how families perceive Christmas as a holiday," says Kristjan B. Jonasson, president of the Iceland Publishers Association. "Normally, we give the presents on the night of the 24th and people spend the night reading. In many ways, it's the backbone of the publishing sector here in Iceland."
What could be cozier than snuggling up the night before Christmas with a stack of books in hand? Here are some of our new holiday reads to enjoy with your little readers!
"Latkes and Applesauce" by Fran Manushkin
As the Menash family settles in to enjoy their Hanukkah traditions, a blizzard comes unexpectedly, making their plans seem impossible. But the arrival of two cuddly visitors may save the Hanukkah hope! The end of this book includes information about Hanukkah, latkes and applesauce, and the dreidel.
Classic Christmas Stories selected by Ian Whybrow
Here is a collection of fourteen Christmas stories that will help you celebrate the season. Some of these authors and stories will sound familiar, while others from various cultures may be new to you. Find a story fit for everybody in this anthology!
The Christmas Pine by Julia Donaldson
Where did the idea of a Christmas tree come from? This story travels back in time to illustrate the tree's journey and history as a gift of friendship and peace. The tree captures the spirit of Christmas and love with all the people who admire it.
The Littlest Night Before Christmas by Mary Engelbreit
This rendition of the well-known story starts off all familiar, but Engelbreit brings a new twist to this story. Be prepared for the traditional Saint Nick to be a little fuzzier here!
In addition to all of our new selections, we still have tons of other holiday books to choose from here as well. If you're feeling a bit Grinch-y, we can find you some less festive books too. We might be done with holiday stories at storytime, but make sure to bring your little ones again starting the week of January 9 where we will be reading lots of other kinds of wonderful books (toddler storytime on Wednesdays at 10:15 and preschool storytime on Fridays at 10:00). Perhaps you want to try out Jolabokaflod this year and stay up on Christmas Eve reading all the books you've checked out from the library!
"Christmas Traditions Worldwide." History.com, A&E Television Networks, 27 Oct. 2009,
https://www.history.com/topics/christmas/christmas-traditions-worldwide.
Teicher, Jordan G. "Literary Iceland Revels in Its Annual 'Christmas Book Flood'." NPR, NPR, 25 Dec. 2012, https://www.npr.org/2012/12/25/167537939/literary-iceland-revels-in-its-annual-christmas-book-flood.
---
Gift Ideas for Grown-Up Book Lovers
by Beth Cronk
12/7/22
Books make wonderful gifts, but finding the right book for each person on your list can be challenging. This time of year, it's fun to look through the book gift guides to see what different reviewers and retailers are recommending. Many of the books in these popular guides are available to check out from the library. If you'd like to take a look at a book before you decide to put it on your shopping list or your own wish list, make use of our collection and borrow it first!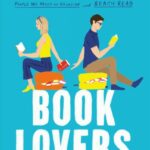 Book Lovers by Emily Henry has been one of the most popular books of 2022, and now it's in many gift guides and best-of-the-year lists. This novel is a fun choice for fans of rom-coms. Cutthroat literary agent Nora is the typical villain in a Hallmark movie: the workaholic big-city girlfriend dumped in favor of a small-town love interest. She goes on a vacation with her sister to a rural area of North Carolina, and she keeps running into a brooding, big-city book editor named Charlie. Comedy and romance ensue for these antiheroes.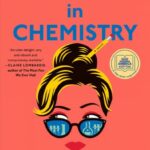 Lessons in Chemistry by Bonnie Garmus came out in April and is still a bestseller months later. You'll see it being praised in most of the gift guides and best-of-2022 lists. This literary novel is a funny and pointed look at women's lives and opportunities (or lack of them) in the 1960s. Elizabeth is a chemist working in an otherwise all-male team of scientists who belittle her. Life takes a turn, and Elizabeth becomes a single mother and the host of a major cooking show. Television provides her a platform to teach about science and to challenge the status quo.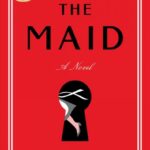 The Maid by Nita Prose is a cozy mystery, good for mystery readers who like something gentle and character-driven. It was very popular this year, and book reviewers love it, too. Molly is a 25-year-old neurodivergent maid in a fancy hotel. She loves the routine and orderliness of her job, but then she discovers a hotel guest dead in his suite. Will Molly and the unexpected friends who come to her aid be able to solve this locked room mystery and prove she isn't the killer?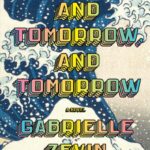 Tomorrow and Tomorrow and Tomorrow by Gabrielle Zevin is on many gift guides right now, and Amazon has chosen it as THE best book of 2022. It might seem like a novel that would appeal mostly to people who play video games; it's about a pair of friends who bond in childhood while playing computer games at a hospital and go on to create a video game empire. But the story is broader than that, appealing to anyone who would enjoy a well-written novel about friendship, creativity, and vocation.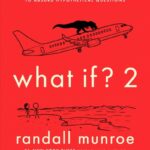 For someone who wants an entertaining, science-based book that they can read a little at a time, consider What If? 2: Additional Serious Scientific Answers to Absurd Hypothetical Questions by Randall Munroe. This is a sequel to the first What If book that was published in 2014, and reviewers have recommended both books. Munroe takes preposterous questions: what if you built a billion-story building, made a lava lamp out of real lava, or jumped on a geyser as it erupted? Then he analyzes the situation with math and science to figure out the answer. I think fans of the television show Mythbusters are likely to enjoy this book.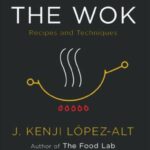 The Wok: Recipes and Techniques by J. Kenji Lopez-Alt is a cookbook that has shown up in a number of holiday gift guides this year. The author goes beyond sharing recipes (although the book has plenty of those); he explains the science behind the techniques of cooking in a wok. Reviewers say it's a master class in getting stir-fries, dumplings, tempura, and other foods to turn out in a home kitchen.
Whether you're looking for popular fiction (such as Carrie Soto is Back or Horse), history (The Escape Artist or And There Was Light), cookbooks (Good Eats 4 or Mi Cocina), or coffee table books like Photo Ark Wonders, chances are good that you can preview a book by borrowing it from the library.
Stop in to browse, or visit the online catalog. Sample a few books to help you make gift-buying decisions for your loved ones, and make their holiday merry and bright.
---
Nonfiction November
by Miss Rachel
11/23/22
November encompasses a few different themes and holidays: Thanksgiving, Native American Heritage Month, Veteran's Day, No-Shave November, elections, and many more. If you're a bibliophile (lover of books), you may be familiar with the idea of Nonfiction November. Parents and educators can find it difficult to get kids interested in reading nonfiction for enjoyment. While we encourage all kinds of reading, nonfiction choices can benefit your young reader in various ways.  So how do we find choices that will excite our younger readers? The good news is that the ways in which authors are addressing nonfiction have evolved to make the genre seem less textbook-like and more like a good novel you can really sink your teeth into!
Reading about true events or real people can help everyone to learn more about a topic they are interested in or about something they've never known before. But additionally, informational (nonfiction) texts in comparison to literary (fictional) texts become more of a focus in education as they get older (especially in terms of testing). Any additional nonfiction reading that a student does can benefit them as they move through each grade level. Just like any other activity or sport, practice makes progress.
The graphic novel format is becoming more common in the world of nonfiction, too. That's right: you can find graphic novel memoirs, graphic novel accounts of specific events in history, even a graphic novel history of the world! But we also have a large number of picture books, easy readers, middle-grade books, and YA books too. Whatever topic your young reader is looking for, we can find a text to fit!
We have a ton of new nonfiction books at the library to check out with your young readers. Here are just a few that you can check out when you visit!
For the younger readers:
"Pizza! A Slice of History" by Greg Pizzoli: It's hard to say no to pizza! This book features a narrator "pizza rat" to help readers explore the history of pizza and how pizza varies all over the world. This is quite a flavorful choice for a picky reader!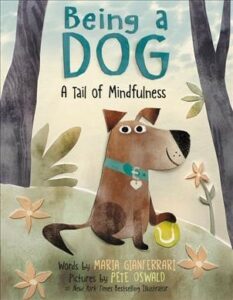 "Being A Dog: A Tail of Mindfulness" words by Maria Gianferrari and pictures by Pete Oswald: As meditation and mindfulness continue to grow in popularity, authors are finding ways to teach even young readers about how to be mindful. This book follows a dog and his owner as they find ways to be present through each moment of the day.
"Finding My Dance" by Ria Thundercloud: Ria's debut picture book is an account of her own experiences as a dancer. She recounts how dance helped her find ways to express herself, especially when she felt like an outsider. The beautiful illustrations bring this true story to life.
For the middle grade readers: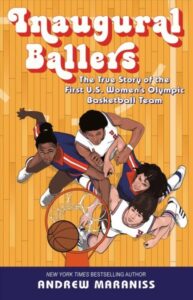 "Inaugural Ballers: The True Story of the First US Women's Olympic Basketball Team" by Andrew Maraniss: This is the story of the origin of women's Olympic basketball. The 1976 U.S. women's basketball team came together from various schools around the country to lay the groundwork for the future of women's sports. The photos throughout this book help readers to feel the impact in history.
"Why Humans Build Up: The Rise of Towers, Temples and Skyscrapers" by Gregor Craigie: Packed with information, this book explores history, functionality, utility, and so many other aspects of towers, temples, and skyscrapers around the world. With tons of illustrations, photos, and diagrams all spread throughout the clearly-labeled chapters, readers can find whatever structure they are looking for!
For the teen readers:
"Race to the Bottom of the Earth: Surviving Antarctica" by Rebecca E.F. Barone: This book reads so much like a novel that you forget you're actually reading nonfiction! Barone incorporates two different journeys to the South Pole in two very different time periods. This is a good choice for anyone who likes stories of survival!
"Storybooth" by Marcy Kaye and Josh Sinel: The inside cover of the book says it best. "The book you are about to read is one hundred percent real. Its stories are told by brave teens bold enough to share a piece of themselves with the world. These are their true confessions, secrets, struggles, embarrassments, heartbreaks, and the truths that make up their lives." If your teen is needing connection, this book brings it.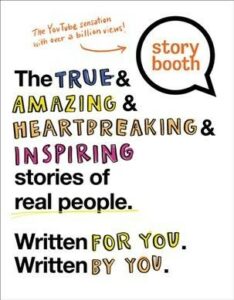 These books are just a small sampling of the new nonfiction books we've acquired lately for our younger readers. Come take a look at our new books bookshelf to check these and other nonfiction books out – maybe Nonfiction November can bring everyone together, much like a tasty Thanksgiving turkey!
---
A Case for Comics: Graphic Novels
by Miss Rachel
November 9, 2022
Graphic novels are a growing library staple, especially in juvenile literature. If you're unfamiliar with graphic novels, think of them as a comic book with a longer narrative. All graphic novels combine pictures with text, but they can be any genre of literature and any reading level. From historical fiction, to classic literature, to manga, to personified animal heroes, graphic novels offer something for everyone! As the popularity of graphic novels rises, you may see your young readers coming home with these increasingly prevalent picks.
Why should we care about graphic novels? When trying to encourage younger patrons who struggle with reading, there can be a lot of pressure to find a book that they can enjoy, read independently, and not feel embarrassed about their own reading level. Sometimes our young patrons become overwhelmed by the idea of reading an entire novel on their own; however, graphic novels may be the gateway to excitement for books. Louise Baigelman, MEd., Co-founder of Story Shares, offers five reasons why graphic novels can help kids with reading:
They look and feel more approachable.
They feel mature and cool, too.
They can help with reading comprehension.
They can help kids feel a sense of accomplishment.
They can prepare kids for other types of books.
With such a variety of topics, characters, tones, settings, etc., there's bound to be a book out there for your reader. Once they find whatever storyline catches their interest, the illustrations on each page can also support comprehension by providing scaffolding for what is happening in the text. If your reader struggles with independent reading, they don't have to question whether or not they understood the narration. An added bonus is that many graphic novels are written as a series, so if your reader gets hooked, it might be hard to get them to put down the next book!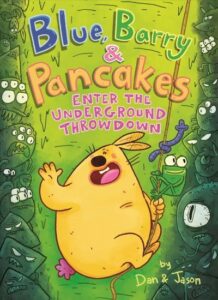 Here at the library, we have graphic novels of all genres and levels. Some of our younger readers enjoy reading "Blue, Barry & Pancakes" by Daniel Abdo and Jason Patterson and "Narwhal" by Ben Clanton. These series feature animals as main characters who go on fun and often silly adventures together. The vibrant illustrations engage young patrons, and the storylines about friendship keep readers wanting more.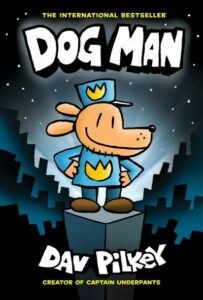 For more elementary/middle grade level reading, our patrons love "Dog Man" and "Cat Kid" by Dav Pilkey. His name might be familiar as the author of the "Captain Underpants" series. He continues his hilarious style with these two series where our two heroes are a dog and a cat. You might also remember "The Baby-Sitters Club"; this has recently been adapted into graphic novels.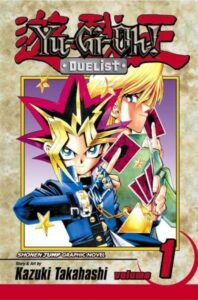 Manga encompasses a sector of graphic novels that originate in Japan. This particular type of graphic novel also has books of all different reading levels and subjects, but stylistically, they have some distinguishing features. For example, you actually read these books from right to left. Some of the popular manga series that we have here at the library include "Naruto," "Bleach," and "Yu-Gi-Oh."
On a very different level, we also have graphic novels of familiar classics such as "The Count of Monte Cristo," "Les Misérables," and even "A Midsummer Night's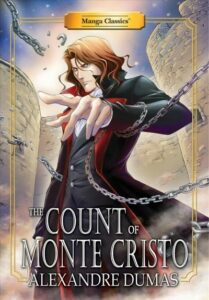 Dream." While reading these versions might not suffice for a class reading assignment, they can be very helpful, especially to read alongside the original text to support comprehension. Or perhaps you never got around to reading some of these classics, and now you've decided to see what it's all about. Either way, graphic novels can be a new format for everyone to enjoy.
Baigelman, Louise. "Why Graphic Novels Are Good for Struggling Readers." Understood, 3 Mar. 2022, https://www.understood.org/en/articles/5-reasons-graphic-novels-can-help-kids-with-reading.
---
Easy Browsing for Easy Reading
Easy readers, Beginning Reader books, I Can Read books: these are all ways to describe the first books that our youngest patrons can read on their own (or with some help). When you have a patron at this particular stage of life, you want to encourage them to try things independently, such as reading. Finding a book on their own can also bring them a sense of pride and growth. Now, when you come into the library, you'll have an easier time finding books your new reader can handle. We have done some rearranging over in the children's section of the library. We now have a dedicated section of books that are all designated as early reading books (although every publisher sets up the levels a little differently). You can confidently send your little reader over to this section, knowing that whatever they choose should be within their reach (literally and figuratively). You'll also notice that these books are smaller than typical picture books, allowing your little readers to stack up several at a time! Red stickers on the sides of the books also help to distinguish the beginning reader books from the rest of the collection.While there is a ton of variety in this section of books, there are some well-loved series that you and your little reader may enjoy."Fancy Nancy": For the readers who love over-the-top glam and glitter, the Fancy Nancy books deliver. Through all of the fancy-ness, Nancy and her family demonstrate love and support. There are a lot of new vocabulary words introduced and defined in this series too! With Saturday night sleepovers, super-secret surprise parties, too many tutus, and peanut butter and jellyfish, this series has something your glamorous reader will love."Biscuit": How can you pass up this sweet little pup? Biscuit goes on many adventures with his owner and ends up in some pretty typical puppy situations. Visiting the community garden, flying kites, going camping, and playing ball are just a few of the experiences that Biscuit enjoys."Bones and the Cupcake Mystery": Detective Jeffrey Bones is the star of this series. Each book has him solving a curious mystery that your little readers can follow. From cupcakes to dinosaurs, Bones goes everywhere!"Katy Duck": This series is the flip side of Fancy Nancy; here, we have a dancing duck working on building up her confidence. Katy's sweetness shines through in this easy to read series. With tip-top tap shoes, secret Valentines, and a happy Halloween, Katy Duck brings joy and friendship to light.If you're trying to encourage your little reader to choose books that you remember from your childhood, don't worry! We have a great selection of Berenstain Bears books, Little Critter books, and Amelia Bedelia books, to name just a few.Take a moment to come check out some of our reorganizing in the children's section of the library. While your little reader is out perusing their own section of books, make sure to take a look at our creepy Halloween displays at the library. There may be a spooky story just waiting to be checked out as a treat!
---
Cozy Cookbooks for Fall
by Beth Cronk, County Librarian
October 28, 2022
Fall is a great time to make your kitchen a cozy place by cooking and baking. Looking for some new recipes? The library has several new cookbooks you may enjoy, including three written by well-known Minnesota cooks.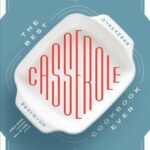 Beatrice Ojakangas is a world-renowned Minnesota cook, baker, and author. Her first book, The Finnish Cookbook, was published in 1964 after she moved for a time to Finland and then worked at Sunset magazine in California. She went on to publish more than 30 additional books, to advise Julia Child and Martha Stewart on Scandinavian food and appear on their TV shows, to own a restaurant in Duluth, and to write for Twin Cities newspapers. And who would have thought: she's the inventor of pizza rolls! University of Minnesota Press has published many of her books, and this year they reissued her classic The Best Casserole Cookbook Ever. This cookbook defines "casserole" as a baked version of a one-pot dish, and Ojakangas includes everything from appetizers to dessert.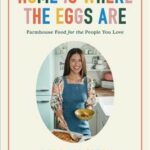 Another (much younger) Minnesota cook, Molly Yeh is the star of the Food Network show Girl Meets Farm and the author of the bestselling cookbook Molly on the Range. Yeh grew up near Chicago and graduated from Julliard in New York. Then she met her husband and moved with him back to his hometown of East Grand Forks. Her new cookbook is called Home is Where the Eggs Are: Farmhouse Food for the People You Love. It draws inspiration from her Chinese and Jewish heritage and her husband's Scandinavian heritage, plus local, seasonal ingredients. And yes, she does have laying hens on her farm.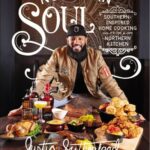 Minnesotan Justin Sutherland is a classically trained chef and Iron Chef winner who owns multiple restaurants in St. Paul and Roseville, and he stars in the cooking shows Fast Foodies and Taste the Culture. His first cookbook was published last month: Northern Soul: Southern-Inspired Home Cooking from a Northern Kitchen. He shares his unique take on Southern cooking, which is influenced by his family-centered childhood in the Twin Cities. Through the years, he loved spending time cooking and eating with his grandparents, who have roots in Mississippi, Japan, and Norway.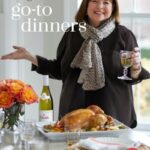 Ina Garten published her first Barefoot Contessa cookbook in 1999 – the first of many bestsellers. She went on to star in a long-running Food Network cooking show, also called Barefoot Contessa. Her new cookbook, called Go-To Dinners: Make Ahead, Freeze Ahead, Prep Ahead, Easy, Assembled, is her thirteenth book. This one covers strategies for making uncomplicated dinners that turn out well every time. Some are dishes to make ahead of time, others are quick to prepare, and some are simply boards with assembled components.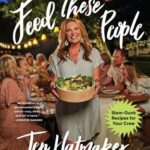 Jen Hatmaker is a bestselling author and well-known speaker and podcaster who made her name in women's ministry beginning in the 2000s; she has expanded her topics and reach in recent years. Feed These People: Slam-Dunk Recipes for Your Crew is her first cookbook. She is not a chef, but she's a mother to five mostly-grown children. The recipes are designed to be practical for home cooks, and the book is written with humor, with chapters that include "Food for your picky spouse or spawn" and "Food for when you want to seem fancy."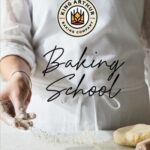 The King Arthur Baking Company has just published a new cookbook called Baking School: Lessons and Recipes for Every Baker. I'm familiar with King Arthur flour, but I didn't know that the company has baking schools in Vermont and Washington State, and that they offer online classes, too. This new book puts their curriculum in written form, accompanied by photos, with plenty of explanation about how and why baking works like it does.
Whatever type of cooking or baking you like to do, you can find a cookbook to check out from the library that will suit your tastes. If you'd like to find a second-hand cookbook to purchase for a low price, chances are good that the Friends of the Litchfield Library will have some available at the last book sale of the year. A wide variety of used books will be for sale on November 19 from 10 a.m. to 2 p.m. in the library's meeting room, and proceeds benefit the library.
---
1,000 Books Before Kindergarten
By Miss Rachel
10/12/22
New parents/caregivers are overwhelmed with so many tasks, responsibilities, and priorities with babies and preschool-age children. We all want our kids to be as happy, healthy, and successful as possible. But with the doctor appointments, food preparation, cleaning, up-ended sleep schedules, potty training, and all the other interruptions that sneak up on you, how can we make sure our youngest are ready for school when that day comes?
Simply put, all the research suggests reading to your young ones. According to the National Center on Early Childhood Development, Teaching, and Learning, infants pick up on language earlier than we tend to realize. Exposing children to all kinds of books expands their vocabulary, even before they can utilize that vocabulary on their own.
How many books should you be reading to your youngest? That's a great question to which we librarians like to respond with "as many as you can!" But we have a program that is a bit more concrete for anyone who needs more tangible goals: 1,000 Books Before Kindergarten.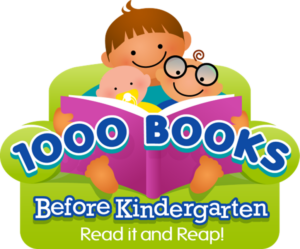 1,000 books? BEFORE KINDERGARTEN?
Let's break this down: let's say you only have time for one picture book per day. That's already 365 books in one year. In just three years, you'd have read more than 1,000 books to your little one if you were able to read one single book a day to your child. Reading one picture book a day feels a bit more conceivable than thinking about the idea of reading 1,000 books.
Getting into this program is incredibly simple: just stop by the library, ask to sign up your young reader, and get your first book log. From here, keep track of each book your child reads (with you, with another adult caretaker, with another family member, at daycare, etc.). The first book log is for the first 100 books; when the first one is completed, come on back to the library to collect a prize and the second log!
What if my child wants to read the same book over and over?
Great! That's really beneficial to your child's development. Your child has a better opportunity to hold on to the vocabulary from the books you read to them over and over. Plus, kids get more chances to comprehend the plot points and details about the characters in stories if they hear them multiple times.
But we all know how life goes; sometimes, events happen that might not allow for even one picture book a day. Good news: we have two different storytimes available here at the library where they could get up to three stories at each – that means you'd only have to read one to two books a week to your child, and we'd read the rest! Our infant-toddler storytime is from 10:15-10:45 on Wednesday mornings, and our preschool storytime is on Friday mornings starting at 10:00.
While reading might seem like one more task to do, it can be one of the best ways to bond with your children.  By instilling a love for books early in life, you open up many opportunities for your young ones. As I mentioned in a previous column, reading books about tough topics can also open up conversations later on when life gets more complicated and confusing. Starting this practice from infancy makes open and honest conversation a little easier. Plus, your child has a better chance for success in school when they have a close relationship with books.
1,000 books might seem overwhelming. But even just one book a day will get you there in less than three years. Don't forget that the library storytimes are another way to squeeze in a handful of books a week! If you don't know where to start or which books might be a good fit, come on in and talk to any of our library staff here at Litchfield – we love helping our littlest get their hands (or teeth) on a good book!
"Read It Again! Benefits of Reading to Young Children." Early Childhood Learning and Knowledge Center, U.S. Department of Health and Human Services, 10 June 2022, https://eclkc.ohs.acf.hhs.gov/publication/read-it-again-benefits-reading-young-children.
---
See Life from a Different Point of View
October 5, 2022
by Beth Cronk, Meeker County Librarian
Biographies and memoirs can tell stories that are as fascinating as novels, and they have the added benefit of allowing us to see life from another person's point of view. Biographies used to go in their own section in libraries, which made browsing easier for people who love to read them and gain insight for life through true stories of others' lives. Nowadays, libraries catalog them under the topic the person is associated with: scientists' biographies are in the science section, chefs in the cooking section, and so forth.
At Litchfield Library, when a new book for adults is clearly a biography or autobiography, I add a green biography label to make them easier to spot. Memoirs are not always equivalent to autobiographies, so those aren't always labeled with a sticker. The library has gotten several biographies and memoirs recently that you can find with the new books.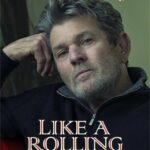 Jann Wenner is the founder, co-editor, and publisher of Rolling Stone magazine. In his new memoir Like a Rolling Stone, Wenner describes his life and work in the age of rock and roll. Through the decades, he interviewed many of the great musicians, from John Lennon and Aretha Franklin to Bono and Bruce Springsteen, as well as U.S. presidents and other prominent people. He also helped to develop the careers of significant writers and photographers, such as Hunter S. Thompson and Annie Leibovitz. This memoir is cataloged with books about journalism and publishing.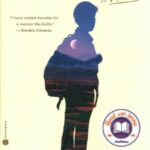 Solito is a bestselling memoir by Javier Zamora that is a "Read with Jenna Book Club" pick for the Today show. Zamora was born in El Salvador in 1990. His parents each had to flee the country when he was very young because of the Salvadoran Civil War, and they told him one day he would take a trip to be reunited with them. At the age of 9 he left his aunt and grandparents to travel with a smuggler and a group of strangers across Guatemala and Mexico and into the U.S. The trip was supposed to take two weeks, but it took two months. This memoir is cataloged with books about refugees and immigrants.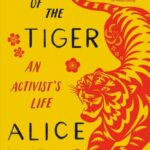 Alice Wong is the founder and director of the Disability Visibility Project. Her new autobiography Year of the Tiger: An Activist's Life is described as an impressionistic scrapbook about her life, incorporating essays, interviews, photos, and art. Beyond telling her life story, Wong addresses the fight for disability justice with a balance of humor and anger. This autobiography is cataloged with books about people with disabilities.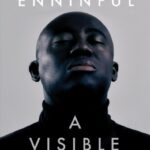 A Visible Man is a new memoir by Edward Enninful, the first Black editor-in-chief of British Vogue. Enninful was born in Ghana to a seamstress mother. At age 16, he became a model, and at 18 he became the fashion editor for an international magazine. In the memoir, he tells the story of his personal successes and struggles as an outsider in his field, with a reputation for being one of the kindest people in the industry. He also shares his inclusive vision for his work, in which he has featured first responders, 80-year-olds, activists, people of color, and plus-sized models. This memoir is cataloged with books about fashion.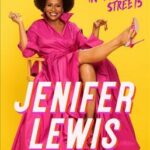 Jenifer Lewis is an actress, sometimes called "the mother of Black Hollywood" because of how often she has played mothers in movies and television shows. She is currently playing a mother on the series Black-ish, she played Whitney Houston's mother in The Preacher's Wife, and she voiced the character of Mama Odie in The Princess and the Frog, among more than 300 roles throughout her life. Her new memoir-in-essays is called Walking in My Joy: In These Streets. Lewis has traveled the world extensively, and she is a mental health advocate due to her own experience of bipolar disorder; she incorporates both of these aspects of her life into this collection of funny and inspirational stories about her experiences. This memoir is cataloged with books about movies, radio, and television.
Other new biographies at the Litchfield Library include Agatha Christie: An Elusive Woman by Lucy Worsley, A Man of Iron: The Turbulent Life and Improbable Presidency of Grover Cleveland by Troy Senik, and Not My First Rodeo: Lessons from the Heartland by Kristi Noem.
Curious about others' lives or looking for inspiration for your own? You can read about the life stories of a vast variety of people in books from the library.
---
A Case for Audiobooks
by Miss Rachel
September 28, 2023
Remember when you would sit and listen to your elementary teachers read aloud to you? If you were extra lucky, you may have been blessed with middle school and high school teachers who read to you too. These educators enlivened characters (hopefully), varying vocal and facial expression, changing volumes for intensity, maybe adding sound effects where necessary. Maybe you also remember family members doing the same thing: bringing books to life. It might not be easy to find someone who is willing to read to you on a whim (unless you have some wonderfully literary people in your life); however, audiobooks are not far away. No matter what genre(s) you prefer, audiobooks can bring an additional dimension to your reading.  Fantasy books can be read with mystical sound effects to help strengthen the world-building of your experience with that novel.  Realistic fiction can demonstrate language dialects and accents that can't be easily sensed through written text.  This can help transfer you to a different time and place while also deepening your own connections to the characters.
While there are some people tend to think that that listening to an audiobook doesn't count as reading a book, we hope that doesn't deter them from still enjoying audiobooks. Even if you don't choose to add those books to your "Read" bookshelf on Goodreads, you can still benefit from listening to audiobooks – and so can your kids! As quoted in an article on wellandgood.com, Kristen Willeumier, Ph.D. details how the brain is activated in whatever format you're reading:
"The brain is differentially activated when processing speech versus print," Dr. Willeumier says. She explains that understanding what you're reading activates the left brain (in areas associated with language processing), while understanding what you're listening to activates both (in order to process speech and acoustics).
The benefits to your brain may be different; however, you're still benefiting from an audiobook experience. Your brain is still working on comprehending the incoming words. As kids are learning how they best absorb information, encourage them to try out listening to an audiobook. It may help them comprehend the story better than they thought they could.
Accessibility is one of the biggest advantages when it comes to audiobooks. For those who struggle to see the print or who are completely unable to see, audiobooks may be their only option. For those who struggle with attention disorders, audiobooks may be more comprehensible. For those with physical handicaps that make turning pages difficult, audiobooks may be the more user-friendly option. As Meredith Monday Schwartz on the "Currently Reading Podcast" often says, "Reader, know thyself." Do what works best for you. Encourage others to do the same.
But how does one get access to audiobooks? We have many CD audiobooks here at the library available to be checked out, including children and young adult audiobooks. You also have access to online audiobooks through the Libby app with your library card. By downloading Libby, you can access tons of different audiobooks or ebooks wherever you go.  Warning: you may have to be patient and put books on hold just like you do with physical books at the physical library!
Maybe life has become too crazy and hectic for you to sit down and read an old-fashioned printed novel (or even a Kindle copy). Don't let that stop you from enjoying a book! Audiobooks allow us to absorb all the goodness of a book while multitasking and completing that mile-long list of chores – or maybe just sunbathing with our eyes closed. Whatever the choice, "Reader, know thyself."
Laurence, Emily. "Reading versus Listening: What's Better for Brain Health?" Well+Good, 6 Aug. 2021, https://www.wellandgood.com/reading-versus-listening/.
Emmy-nominated TV Available at the Library
by Beth Cronk, County Librarian
9/13/22
Looking for high-quality television shows but can't get them on your TV? You can find Emmy-nominated and Emmy-winning TV shows on DVD at the library, with new ones being added all the time.
The first season of ABC's Abbott Elementary was a network TV hit this past year. Nominated for Outstanding Comedy Series, this workplace mockumentary features a group of teachers in an underfunded Philadelphia public school. Critics say it's hilarious, empathetic toward teachers, and intelligently critical of the education system. The show won for Outstanding Writing, and Sheryl Lee Ralph won the Supporting Actress award. The series also had nominations in the categories of Lead Actress (Quinta Brunson) and Supporting Actor (Tyler James Williams), as well as a second nomination for Supporting Actress (Janelle James). Litchfield Library's copy will arrive in mid-October when the season is released on DVD, but you can get on the hold list now.
Nominated for Outstanding Drama Series, season one of Yellowjackets is a horror-mystery-dramedy on Showtime. An extremely talented high school girls' soccer team survives a plane crash in the Canadian wilderness, leading to a situation similar to the classic novel Lord of the Flies or the TV series Lost. The characters are also shown as adults 25 years later. The series was additionally nominated for Outstanding Directing, Writing, Lead Actress (Melanie Lynskey), and Supporting Actress (Christina Ricci). Litchfield Library has this DVD set available to check out now.
The HBO satire The White Lotus won the Emmy for Outstanding Limited or Anthology Series. Critics describe it as an uncomfortable but effective comedy-drama that skewers wealth and entitlement in an exclusive tropical resort setting. The series also won in the categories of Outstanding Directing, Writing, Supporting Actress (Jennifer Coolidge), and Supporting Actor (Murray Bartlett). Jake Lacy and Steve Zahn were also nominated in the Supporting Actor category. Litchfield Library has this DVD set available now.
Also nominated for Outstanding Limited Series, Pam & Tommy is a Hulu drama based on the true story of the marriage of actress Pamela Anderson and musician Tommy Lee and the theft and sale of their infamous home movie. The show was also in the running for three acting awards: Sebastian Stan for Lead Actor, Lily James for Lead Actress, and Seth Rogan for Supporting Actor. This miniseries is currently available at the library.
In these days of streaming, the Emmy category Made for Television Movie is an odd holdover from the past. Many major movies go straight to streaming services now without being shown in a theatre. Regardless of how the movies are chosen for this category, you can find two of them at Litchfield Library. Ray Donovan: The Movie is a follow-up to the seven-season crime drama of the same name. Reno 911!: The Hunt for QAnon is a supplement to the eight-season Reno 911! parody series.
Litchfield Library has the series that won in the Outstanding Documentary or Nonfiction Series category. The Beatles: Get Back is a documentary about the band's recording sessions, and it includes the Beatles' last live performance as a group, a rooftop concert in London. Peter Jackson also won an Emmy for directing this 3-part Disney+ series. The DVD set is available now at the library.
Also nominated for Outstanding Documentary or Nonfiction Series, Showtime's We Need to Talk About Cosby explores the complicated life and career of Bill Cosby. Writer and director W. Kamau Bell talked with comedians, journalists, Cosby's victims, and others to examine the comic's legacy and the industry that enabled his crimes. This DVD set is available to check out from the library.
For quality television that you may not otherwise be able to access, check out the library's collection. More television series are available to order from libraries across our system, and even from around Minnesota. Search the catalog to request them yourself, or talk with a library staff member for assistance.
---
Forward to Fall
By Miss Rachel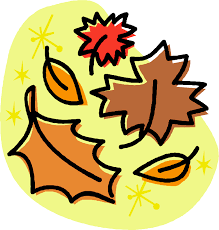 As Minnesotans, we know exactly how hard it can be to say good-bye to summer. But here at the library, we truly appreciate all of the time and energy that our wonderful patrons spent on our Summer Reading Program this year. Our theme was Read Beyond the Beaten Path, and kids weren't afraid to wander from the trail! We had 265 people signed up for our Summer Reading Program, and so far, we have had more than 600 challenges turned in total – that's a lot of reading! Even with that big number, our young readers are still able to turn in the challenges they have at home until the end of August: come on in and get yet another prize! We're proud of our young patrons and all they have accomplished this summer.
While our Summer Reading Program is coming to an end, we know that that means school is right around the corner. While schedules can become chaotic, here are still a number of opportunities for fun and learning at the library.
Storytimes are going to be starting up again after Labor Day. We will actually be offering two separate storytimes to cater to your littlest patrons' learning. On Wednesdays from 10:15-10:45 a.m., our storytime will be centered around infants through age 3. We want to offer some wholesome bonding time with your babies and toddlers. On Fridays from 10:00-11:00 a.m., we will still have our storytime for age 3 through Pre-K. We will read stories, sing songs, make crafts, and play games.
Don't forget about the STEAM Labs! This summer, we had fun with LEGO blocks, friendship bracelets, and birdhouse building. These fall labs will be offered for kids in kindergarten through 5th grade from 3:30-4:30 p.m. after school on the last Tuesday of the month. Make sure to sign up in advance to reserve a spot for your kiddo. More information about specific STEAM labs will be posted closer to the date.
We also have our awesome 2nd Saturdays Teen/Tween Program from 1:30-3:00 p.m. which happens on the second Saturday of the month (in case you didn't catch that!). This program is designated for ages 11-18. No sign up is needed for this exciting time; just come out to enjoy crafting and other cool activities.
You may have enjoyed some of the take-and-make crafts that we've continued offering here at the library. No need to worry – you will see more of those this fall! Each child can take one kit, but kits are only available while supplies last.
Our library staff are also more than willing to help your little patrons to find books that they'll enjoy. We've purchased some new books on a wide range of topics and in a variety of formats that might be just what your little reader is searching for. But we also know the familiar classics that you may want to share with your little ones!
As fall approaches, we want to keep the energy of summer going here at the library. Don't forget to enjoy all the opportunities we have for your young patrons!
---
Full STEAM Ahead!
By Miss Rachel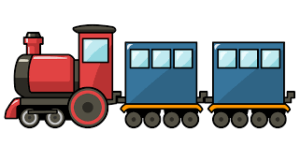 Most people by now have heard of the term "STEM" to cover the areas of Science, Technology, Engineering, and Mathematics. But "STEAM" is an important concept more recently brought to light. According to The Institute for Arts Integration and STEAM, "STEAM is a way to take the benefits of STEM and complete the package by integrating these principles in and through the arts.  STEAM takes STEM to the next level: it allows students to connect their learning in these critical areas together with arts practices, elements, design principles, and standards to provide the whole pallet of learning at their disposal."
This all sounds very overwhelming, especially for busy parents and caretakers. So how can we intentionally incorporate more STEAM into our little learners' lives?
STEAM doesn't require fancy toys or gadgets (although they can be fun at times). You can find opportunities in everyday life to teach your little learners. Encourage questions and exploration. Odds are, you're probably already doing more than you think!
Questions to ask your little learner:
What happens when we…
              -run our fastest (noticing heartrate, breathing, sweat)?
              -play multiple keys on the piano at the same time?
              -put something (maybe a paper towel with marker designs) in water?
The more observations that can be made, the more your little learner will think critically (which is the ultimate goal).
How else can we use…
              -ladles (or other not sharp kitchen utensils)?
              -empty boxes?
              -a deck of cards?
For this question, prompt them to think outside the box: the more creative, the better. Maybe the ladle is a tiny boat for some small creatures, a wand with an extra magical handle, a crazy paintbrush, or a super fancy drumstick!
No matter what activity you're doing (whether it's an everyday task like laundry or a specially curated STEAM kit), make sure to ask your little learner What is happening? Ask them to describe what they see, hear, feel, smell, and taste (only when safe). This inspires them to think about processes and develop observational skills.
But if you're still looking for more ways to get some STEAM, the library has some fun programs for your little scientists! Make sure to check the calendar for some explorative opportunities that will get the creative juices flowing! Once a month, we have a free STEAM Lab for kids in kindergarten through fifth grade. We do all sorts of fun activities, so make sure to look for those opportunities and sign up as soon as possible – the limited spots can fill up quickly! Or check out one of the STEAM Discovery Boxes that includes all the materials that you need to do innovative projects.
We also have many books about different activities and games that encourage your little learner to explore and grow. Check out a book about space that gets your little one(s) excited to look at the stars. Or maybe you'll find a book that gets your little learner excited about making music. At the library, we can help you find materials for whatever sparks your little learner's curious mind!
---
Good Books, No Waiting
by Beth Cronk, County Librarian
8/10/22
When a book is the hottest new thing, it's not unusual to find it has a waiting list at the library. You can always reserve a book you want, and those waiting lists move pretty quickly in our system. But what if you want to find something that's available now, or with only a short wait? Litchfield Library has some brand-new books on the shelf that have gotten good reviews, with no waiting lists – at least at the time this post was written.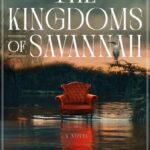 Edgar Award-winning author George Dawes Green is the founder of The Moth, which you may be familiar with from the podcast or from The Moth Radio Hour on NPR. It has been more than a decade since his last novel. The Kingdoms of Savannah is his new mystery, praised by reviewers as a chilling, layered work of Southern gothic noir. Green shows the two versions of Savannah: the beautiful, gracious city, and the ugliness of its history. A man is murdered and his companion vanishes, and a mature society woman becomes the unlikely detective investigating the crimes.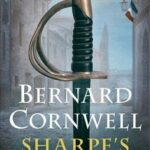 Author Bernard Cornwell publishes novels regularly, but late last year he came out with a book in his Sharpe series for the first time since 2007. Richard Sharpe is the hero of this long-running historical fiction series, a lieutenant-colonel in the English army who started life as a foundling. In the newest installment, Sharpe's Assassin, the Duke of Wellington needs a favor from Sharpe now that the Battle of Waterloo has brought an end to the Napoleonic Wars. The Duke actually led the allied forces occupying France in 1815, and Cornwell places his fictional hero in the midst of this history.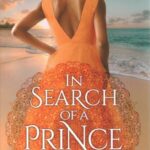 A light contemporary romance with a Christian fiction perspective, In Search of a Prince by Toni Shiloh delivers a fun fairytale with a fresh angle. Brielle Adebayo is a public school teacher in New York City when her mother reveals that she's a princess in the island kingdom of Ọlọrọ Ilé, off the coast of Africa. Her grandfather the king is dying, and Brielle must take her royal position as heir to the throne. The royal council announces that she is required to marry before her coronation because of an old rule, and the princess must decide if she really wants the throne or to attempt to find love so quickly. Oprah Daily has named it a best romance novel of 2022, and Library Journal gave it a starred review.
Hopeful and gentle science fiction is hard to find, but the Monk and Robot series by Becky Chambers fits that description. Sibling Dex is a renowned Tea Monk, and Mosscap is a robot on a quest to figure out what humanity really needs. In A Prayer for the Crown-Shy, the second book in the series, the pair visit the towns and cities of the moon they live on, make new friends, and ponder issues of entropy, sustainability, and what people want.
A locked-room mystery is a fun puzzle in detective novels, featuring a situation where it seems impossible for a perpetrator to have gotten in and out of the crime scene. Death and the Conjuror is a locked-room mystery, the first in a planned series by Tom Mead. Set in 1930s London, this novel features retired stage magician and part-time detective Joseph Spector, who is brought in by Scotland Yard to figure out how someone could have murdered a celebrity psychiatrist in his locked study. Apparently the clues are there for astute mystery readers to solve the puzzle themselves, as in some of the best classic whodunnits.
A few of the other brand-new books at Litchfield Library available with no waiting include We Do What We Do in the Dark by Michelle Hart (a coming-of-age novel), Elsewhere by Alexis Schaitkin (dystopian sci-fi), and First Time for Everything by Henry Fry (pop fiction).
Of course, if you're looking for one of Colleen Hoover's books, Where the Crawdads Sing by Delia Owens, or the upcoming William Kent Krueger novel, you can always reserve a copy of those extremely popular books, too. I hear that the waiting lists in Pioneerland move much more quickly than in the Twin Cities libraries! If you need some help requesting a book, talk to a staff member; we are always happy to help.
---
Summer Slide
When you hear the words "summer" and "slide," you pro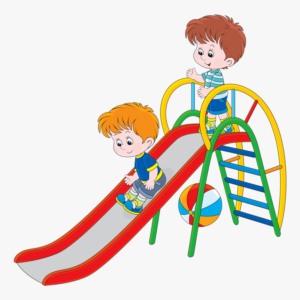 bably think of a playground or a water park with lots of fun. But if you have experience in the field of education, you might put them together as the less pleasant "summer slide" that can occur to young learners each year.
According to a Scholastic article from 2019,
"The concept of the summer slide has been on researchers' radar since at least 1996, when one of the first comprehensive studies on the phenomenon was published. The study showed that kids lose significant knowledge in reading and math over summer break, which tends to have a snowball effect as they experience subsequent skill loss each year."
Students everywhere are already working hard to make sure they are academically on track from the Covid-19 interruptions in learning. Educators everywhere are working tirelessly to ensure students are successful. But combining this with a summer slide can make things more difficult for everyone. So what can we do?
Go to the library!
I'm not just promoting the library because I work here – we have resources that can help everyone! The most effective activity we can promote to young learners is to simply read. Read what you want. It doesn't matter if it's fiction or nonfiction, a Lexile level that's way lower than what you're capable of reading or right at your level: just read what you like! If your young reader needs help figuring out what they like, bring them to the library and we will gladly help!
During the summer months, we have our summer reading program to help our younger patrons get excited about reading. Kids and teens are challenged to read along with other fun and healthy endeavors, and then they can come in for their prize when the challenge is completed. You thought that was all? Think again! They can take more copies of the challenges home and do them again to earn even more prizes.
If you have little ones at home, come over on Friday mornings at 10:00 for our storytimes. We like to sing, read, make crafts, do fun activities – all the good stuff! We even invite some guest speakers/readers occasionally to bring in some expertise on things like wildlife in Minnesota and dairy farming. We try to get your little ones excited about books and learning.
It's also a good idea to get crafty in the summer to get imaginations flowing and the brain wheels turning. Putting together crafts isn't your thing, you say? The library has you covered there too! We offer a monthly take-and-make craft kit for our young library patrons. Don't stop there though: we have plenty of books on making different kinds of crafts to help inspire all kinds of ideas!
The Southwest Initiative Foundation awarded the library some money to help us with some awesome Discovery Boxes for young children. These boxes offer a wide variety of activities to help little ones learn about letters and numbers, music, money, and community! The STEAM boxes give families opportunities to learn about astronomy, fossils, magnets, microscopes, and even gravity! All of these are available to be checked out to patrons.
Get everyone in the family on board with reading! Our little ones look up to us. If they see us reading and enjoying it, they're more likely to get excited about reading. Don't think you can handle doing weird voices for all the stories your child brought home from the library? Just remember that a good rule of thumb is that the more embarrassed you are, the more entertained your child is! You stumbled on a word? Good! Show them it's okay to make mistakes. Don't know a word? Even better! Look it up and use it as an opportunity for everyone to learn. By reading throughout the summer, you can instill good habits in your lifelong learners.
Austrew, Ashley. "How to Prevent Your Kids from Losing What They Learned in School during Summer Vacation." Scholastic, 5 June 2019, https://www.scholastic.com/parents/books-and-reading/raise-a-reader-blog/summer-slide.html.
---
New Resource for Crafters: Creativebug
by Beth Cronk
7/29/22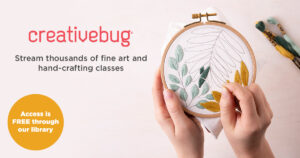 Pioneerland Library System is now offering access to Creativebug, a website with thousands of award-winning art and craft video classes. This service is being provided by Prairielands Library Exchange, an organization that exists to help support public and school libraries in southwestern Minnesota. We are excited that our library users can now use their library cards to access these online classes taught by recognized design experts and artists.
You can find the link to Creativebug on the left bar of the Pioneerland website or the Litchfield Library website: litchfield.lib.mn.us.
Once you have entered your library card number, the site will prompt you to create an account. Through your account, you can keep track of where you left off in a class and which videos you have watched, and you can be notified of new classes on topics you're interested in. You can even upload photos of your own projects to share, if you'd like.
Class topics include art and design, sewing, quilting, paper, knitting, crochet, food and home, jewelry, holiday and party, and kids.
One interesting feature the website offers is daily practice. Intended to be a way to challenge yourself to a month of making, the website offers 30-day prompts for daily art practice. There are over 60 daily practice series to choose from, such as hand stitching, watercolor and colored pencil, bookmaking, and rubber stamp carving.
Beyond the video classes, the Creativebug website also offers downloadable knitting and crochet patterns.
New classes are being added to the website all the time. Recent classes are titled "Magpie Sketchbook: Collecting a Resource of Imagery," "Make Watercolor Marbled Hair Clips with Polymer Clay," and "Keeping a Sketchbook: A Daily Practice." Upcoming classes include "Design Your Own Crochet Shawl," "Sew a Puzzle Ball," and "Make the Rainbow Road Mini Quilt."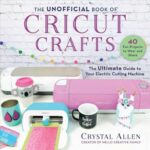 If video classes aren't your thing but you enjoy art or crafting, you can choose from a wide variety of books in the library to learn more. One new addition to the Litchfield collection is The Unofficial Book of Cricut Crafts: The Ultimate Guide to Your Electric Cutting Machine by Crystal Allen. This book explains the difference between different Cricut models, gives the beginner a general orientation to their machine, and includes forty projects using a wide range of materials.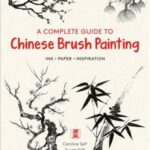 For those interested in painting, look for the new book A Complete Guide to Chinese Brush Painting: Ink, Paper, Inspiration by Caroline Self. Considered a meditative discipline to train the body, this artistic style has been used for thousands of years. This book teaches beginners step by step to paint with black watercolor or ink on white paper, working through 35 projects that include bamboo stalks, a pine tree, and a waterfall.
Litchfield Library has an especially large collection of fiber arts books, plus books on most other craft and art topics at a variety of levels of skill. As always, more books can be ordered from other libraries throughout the library system and across Minnesota that cover your area of interest.
Crafting and art have many benefits: they can reduce stress, improve mood, and reduce cognitive decline, as the activity brings you into a focused, almost meditative state. Whether you're a beginner or an experienced artist or crafter, the library can be a resource for your creativity.
---
New Magazines at the Litchfield Library
by Beth Cronk, County Librarian
7/11/22
Many local people enjoy sitting at the Litchfield Library to read newspapers and magazines. Others like to check out magazine issues to take home and read. Both groups will have much more selection beginning this summer as we expand the library's subscriptions back to pre-pandemic levels.
When library traffic was limited in 2020 and then still much slower than normal in 2021, we reduced the number of subscriptions. Now that library use is much more like a typical busy summer, the number of magazine titles Litchfield Library offers is doubling.
The following magazines for kids are either returning to the library or are brand-new titles for our location:
Brainspace
Click
ChopChop
Cricket
Ladybug
National Geographic Kids
Sports Illustrated Kids
Magazines are a great way to encourage kids to read, with plenty of photos and illustrations to go along with short, current readings.
These magazines for adults are either resuming or are new titles for Litchfield Library:
AARP the Magazine
American Legion
Family Handyman
Food Network
Good Housekeeping
National Geographic
Men's Health
Midwest Living
People en Español
Popular Mechanics
Reader's Digest large type edition
Real Simple
Smithsonian
Sports Illustrated
Taste of Home
Wired
The library's USA Today newspaper subscription has also resumed.
More magazines and newspapers are available beyond these lists, so stop in to take a look at all of your choices. Whether you sit in an armchair at the library to read them or you check out a magazine issue for two weeks to read at your leisure at home, you can be entertained and informed through the library's subscriptions.
---
Celebrating America Through Books
by Beth Cronk, Meeker County Librarian
June 30, 2022
The Fourth of July is quickly approaching. One way to celebrate the United States is by exploring it through books. New books are available at Litchfield Library that take you to California, Massachusetts, and places in between.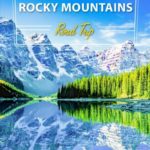 If you're planning a trip or just dreaming about one, two new books from Moon Travel Guides could come in handy. U.S. & Canadian Rocky Mountains Road Trip: Drive the Continental Divide and Explore 9 National Parks covers a huge region from Calgary to Denver. Moon's guidebook simply named Ohio has a much smaller focus, but it offers advice for both country and city adventures.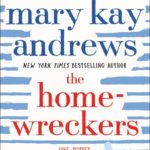 Novels are another way to visit faraway places in your imagination. The Homewreckers by Mary Kay Andrews is a beach read set in Savannah, Georgia. If you like home renovation shows, murder mysteries, and romance, this may be the ideal escapist book for you. Hattie has worked in home restoration for years but has fallen on bad luck, until she gets the opportunity to star in a beach house renovation show. Will her co-host be her romantic interest or her enemy? This novel is on a few lists of the best summer books and best romances of the year so far.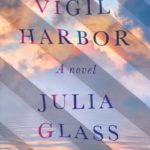 Vigil Harbor is a new novel by Julia Glass, set in a small town along the Massachusetts coast ten years in the future. Locals are dealing with a high number of divorces, increasingly severe storms, and terrorist acts in the big cities. Two strangers come to town, one a stranded traveler and the other looking for information about a long-lost love. A touch of mythology blends into the ordinary world in this character-driven exploration of the ways people depend upon and support each other.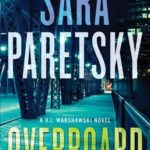 Overboard is the newest V.I. Warshawski novel by Sara Paretsky.  Warshawski is a detective in Chicago, and in this installment she and her dogs discover a badly injured teenager along the shore of Lake Michigan. The girl disappears after Warshawski brings her to a hospital, leading the detective to discover a group of Chicago mobsters behind a conspiracy to prey on the vulnerable.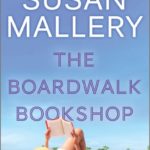 The Boardwalk Bookshop by Susan Mallery features a combination bookstore, gift shop, and bakery on the California coast. Three strangers with different skills rent a space on the beach and open the Boardwalk Bookshop, becoming best friends as they work together. This beach read explores each character's challenging relationships.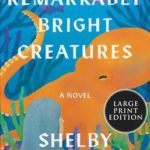 For a novel set in Washington State, pick up Remarkably Bright Creatures by Shelby Van Pelt. A woman begins working the night shift at the Sowell Bay Aquarium after her husband dies. She develops a friendship with a giant Pacific octopus named Marcellus, who helps to answer the question of what happened to her 18-year-old son who disappeared on Puget Sound over thirty years earlier. This heartwarming and witty book is recommended for fans of A Man Called Ove.
Visit Nantucket by checking out Summer Love by Nancy Thayer; Charleston by reading Twisted Tea Christmas by Laura Childs; 1920s New York City in Trust by Hernan Diaz; or Virginia in the novel Bitter Roots by Ellen Crosby.
Books can take you virtually anywhere in America. Visit the library in our own small town in Minnesota to find one you enjoy.
---
Read Beyond the Beaten Path in this year's summer reading program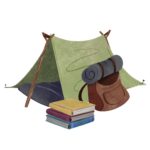 This summer, the Litchfield Public Library and other libraries in the area invite kids to "Read Beyond the Beaten Path." This summer reading program at the Litchfield Public Library begins June 1. We're excited about the camping and nature vibe of this theme. Look in the children's department for an inflatable campfire, posters that look like signs you'd see in a park, and some other outdoorsy décor, which should present some fun photo ops for parents and grandparents.
To participate in the summer reading program, kids can sign up any time all summer from June 1 until August 19. When they sign up they'll get a book bag, a pencil, a bookmark, and a reading log. They can also take some bonus activity sheets if they're interested. The program is open to kids from preschool to age 18.
The summer reading program is always self-paced. Children work their way through the reading game sheets (printable from home here if you wish: LF SRP22 kids reading logs), earning spaces by reading or being read to for 20 minutes (counting up to an hour a day) and by doing other activities like going for a nature walk, reading aloud to a person or a pet, or asking library staff for a book recommendation. Teens have a different reading log (printable from home here if you wish: LF SRP22 Teen reading log) which simply counts hours spent reading. Whenever kids bring in a completed sheet, they can choose a small prize, and they'll be entered into a monthly prize drawing as well.
The goal of the summer reading program is to encourage kids to read all summer long so that they keep up their reading skills and return to school in the fall ready to learn. Because of that, kids can do one sheet after another all summer until late August and keep earning prizes.
Storytimes will be held at 10 a.m. on Fridays in the empty lot next to the library, from June 10 to August 19. These are geared to age 6 and younger, but older siblings are welcome to come along. Bring chairs or a blanket to sit on.
Two of our storytimes will be special events in June. On Friday, June 17th, a presenter from the Minnesota Department of Natural Resources will be here to talk about wild animals in Minnesota. On Friday, June 24, the Meeker County Dairy Princesses will be presenting a storytime and making ice cream in a bag with the kids. Both of these programs should be fun for older kids, too.
STEAM Lab is a science, technology, engineering, arts, and math program for elementary school-age kids. During the summer the program will be held in the lot next to the library. If the weather doesn't cooperate, it will be held in the library's meeting room. Kids need to sign up in advance for the program since attendance is limited, but it is free to attend like all library programs. The programs will be at 10 a.m. one Wednesday morning a month, June 8, July 13, and August 10.
We will continue to offer Take & Make kits for kids this summer. They will be craft kits that fit the camp theme.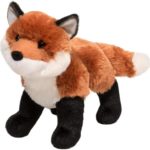 Tales the fox will be hiding around the children's department all summer. When kids spot the stuffed animal, they can tell a library staff member and get a sticker.
Kids in Dassel, Grove City, and Cosmos can also participate in Read Beyond the Beaten Path at their local libraries, beginning June 6. Those libraries will also be festively decorated for the theme, and they'll offer the same self-paced reading program and a variety of fun prizes, as well as a June storytime in each location with the Dairy Princesses. Visit the websites or Facebook pages of any of the four Pioneerland libraries in Meeker County or visit them in person to learn more about what they're offering for kids this summer.
---
Minnesota Book Award-winners available to check out
5/18/22
by Beth Cronk
The 2022 Minnesota Book Award winners were announced on April 26. We Minnesotans like books with Minnesota connections, so it's always fun to see what wins, as well as which books are finalists.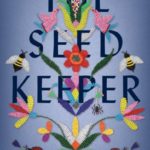 This year's award in the category of novel and short story went to Diane Wilson for her novel The Seed Keeper. The story follows four generations of a Dakota family and their struggle to preserve their way of life. Rosalie Iron Wing loses her father, a science teacher who taught her about plants and Dakota traditions, and she is sent to a foster home in Mankato. After decades of farming with her white husband, Rosalie returns to her childhood home and traditions, learning about the family members who came before her. Wilson is Dakota herself; this is her second Minnesota Book Award. This book can be requested from other libraries in Pioneerland Library System or checked out as an e-book.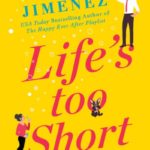 Abby Jimenez won the genre fiction award for Life's Too Short, a romantic comedy. Vanessa Price is a YouTube star traveling the world, choosing to seize each day and live with spontaneity because both her mother and sister died young from ALS. But when her step-sister drops off a baby and skips town, Vanessa is stuck at home with no experience taking care of a child. Luckily her handsome neighbor is great with babies and happy to help. The pair start to fall for each other despite being polar opposites, and Vanessa has to decide whether to let other people into her life and her heart. Besides being a popular author, Jimenez is the founder of Nadia Cakes, the fabulous cupcake shops in Maple Grove and Woodbury, Minnesota, and Palmdale, California. She has also been a Food Network contestant on multiple occasions. Life's Too Short is available in the Litchfield Library collection.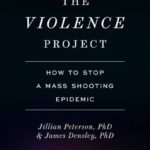 The award for general nonfiction went to The Violence Project: How to Stop a Mass Shooting Epidemic by Jillian Peterson and James Densley. Peterson is a professor of criminology and criminal justice at Hamline, and she's an expert on mental illness and crime, school-shooting prevention, and mass violence. Densley is a professor of criminal justice at Metropolitan State University and an expert on street gangs, youth violence, and cyber violence. The two authors built the first comprehensive database of mass shooters in the U.S. and conducted one of the largest studies on these individuals and their lives. In this book, they share 34 specific data-driven solutions that individuals, communities, and the nation can take to prevent mass shootings. This book is available from Grove City and Litchfield libraries.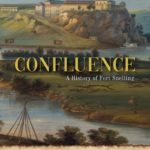 Hampton Smith won the award for Minnesota nonfiction for his book Confluence: A History of Fort Snelling. This comprehensive and beautifully illustrated book marks the 200th anniversary of the construction of the fort and explores its complicated history. Smith is a former reference librarian at the Minnesota Historical Society Library. This book is available at the Litchfield Library.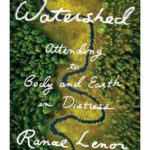 The award for memoir and creative nonfiction was given to Ranae Lenor Hanson for her book Watershed: Attending to Body and Earth in Distress. Hanson explores climate change, the stories of environmental refugees, and her personal experience of diabetes, making connections between the health of our bodies and the health of the ecosystem. She is a long-time instructor at Minneapolis College. This book is available at the Litchfield Library.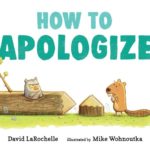 The children's literature award went to David LaRochelle for the picture book How to Apologize, which is available at Litchfield, Dassel, Grove City, and Cosmos libraries. Jacqueline West won the award for middle grade literature for her novel Long Lost, which is available at Litchfield Library. Other award-winning books will be arriving in the future.
Minnesota authors and publishers produce some wonderful books. You can read the list of all of the finalists on the Minnesota Book Awards website. Our library system has many of these quality books available to you.
---
Literary Fiction at the Library
April 15, 2022
by Beth Cronk, Meeker County Librarian
Winter has been overstaying its welcome this year. While you wait for better weather, pick up a new book or two that feature top-notch writing. All of the following novels are newly available at the Litchfield Library: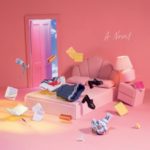 Disorientation is Elaine Hsieh Chou's debut novel. A Taiwanese American like the author, the novel's main character is PhD student Ingrid Yang, who is struggling to complete her dissertation on a Chinese poet. She discovers a cryptic note in the archives, leading her to try to solve a mystery that makes her question everything about her life. The book is described as a sharply observant, hilarious campus satire.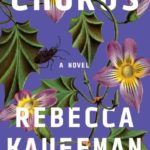 Chorus is a novel about a dysfunctional family by Rebecca Kauffman. The seven siblings in the Shaw family each share their memories surrounding their mother's mysterious death and one sister's teenage pregnancy, looking back on the first half of the twentieth century as adults in the 1950s. Complex and hopeful, this novel is written like a collection of related short stories, and it has been compared to the work of Alice Munro and Elizabeth Strout.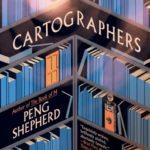 The Cartographers is a work of magical realism by Peng Shepherd. This novel is described as a fantastical thriller that could appeal to fans of Ray Bradbury, Erin Morgenstern, or Dan Brown. A legendary cartographer is found dead in his office at the New York Public Library, with a strange map hidden in his desk. His daughter, also a cartographer, has been estranged from him because of that map, and she discovers that a mysterious map collector has been hunting down every copy of it in existence.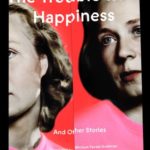 Tove Ditlevsen was one of Denmark's most prominent authors. Her writings only began to be widely available in English a few years ago, even though she died in 1976. The Trouble with Happiness: And Other Stories is a collection of her short stories that were written in the 1950s and '60s but only published in English for the first time this month. Her writing is described as spare, subtle, bleak, and brilliant.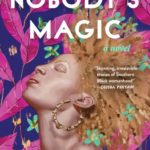 Nobody's Magic is a coming-of-age novel in three parts by Destiny O. Birdsong. Each story is about a different Black woman with albinism in Shreveport, Louisiana. One is a pampered young woman whose family has sheltered her from the outside world until she begins a romance with a mechanic. The second lives and works in a motel, shutting herself away from the media and her family after her mother is murdered. The third lives and works far from home, and she attracts a man who thinks she is somehow magical and wants her to become his wife and the stepmother of his child. With themes of grief, self-discovery, and family, this novel has been widely praised for its vivid, realistic characters.
Other recent additions to the Litchfield collection have also gotten praise from book reviewers for sophisticated writing. They include the coming-of-age allegory The Boy with a Bird in His Chest by Emme Lund; Wildcat, a funny and touching novel about motherhood and female friendship by debut author Amelia Morris; and To Paradise, the bestselling novel by Hanya Yanagihara, which is set in three time periods in an alternate America: 1893, 1993, and 2093.
Author Jeanette Winterson said, "Books and doors are the same thing. You open them, and you go through into another world."  You can find many doorways into lives and worlds like and unlike your own on the shelves of the library.
---
New Juvenile Books at the Litchfield Library  March 30, 2022
By Rachelle Golde, Children's Librarian
Spring has arrived in Minnesota complete with all the snow melt, chilly days, slush, and the promise of warmer days to come. Check out these new juvenile books available at the Litchfield Public Library while we wait for the mud and slush to dry out.
 "Where Wonder Grows" by Xelena Gonzalez: In this picture book, a grandmother explores her garden with her granddaughters. They discover many simple but wonderful treasures and spend time thinking about each treasured item and its story.
"Pretty Perfect Kitty-corn" by Shannon Hale: In this follow up picture book to "Itty Bitty Kitty-corn", Unicorn and Kitty-corn learn a lesson about the bonds of friendship when Unicorn embarrasses himself in front of Kitty.
 "Doggo and Pupper Save the World" by Katherine Applegate: This chapter book is the second book of the Doggo and Pupper series. In this book, Doggo and Pupper try to help a little bird who has big worries. Doggo and Pupper might not be able to fly but they are very good helpers, maybe even heroes.
 "The School for Whatnots" by Margaret Peterson Haddix: This chapter book follows a fifth grader, Max, as he searches for his best friend who mysteriously disappeared leaving only a strange note behind.
 "The Secret of Glendunny: The Haunting" by Kathryn Lasky: In this new chapter book series, a secret colony of beavers have been hiding in plain sight safe from humans in the wilds of Scotland until a young beaver exposes them and they must face their fates.
 "American Shoes: A Refugee's Story" by Rosemarie Lengsfeld Turke: This young adult nonfiction book details the childhood of a young American girl and her family trapped within a country overseas during World War II.
 "Being Mary Bennet" by J.C. Peterson: This young adult modern day re-telling of "Pride and Prejudice" comes from the point of view of Mary Bennet. This is sweet and cute teen romance.
The Litchfield Library has many more new titles available on our New Books shelves. Stop in to browse the collection. Until next time, happy reading.
---
FAQ
by Beth Cronk
3/17/22
Just for fun, I'm going to approach my column a little differently this week. Here are some useful facts about the library in a Frequently Asked Questions format. I hope you learn a little something you didn't know before!
How much does it cost to get a library card?
A library card is free! It's part of the public services available to you as a resident of Minnesota. Once you have a library card, it's also free to check out anything in the library collection, both ebooks and physical items. If you had a library card and it's lost, there is a $3 charge for a replacement card.
How many books are in the Litchfield Public Library?
The library has about 44,000 books. It also has about 2,300 DVDs and about 1,200 CDs.
What if I want to check out a book or DVD that the Litchfield Library doesn't have?
You can request things from other libraries in the Pioneerland Library System, which has a collection of about 620,000 physical items. If Pioneerland doesn't have something, you can often request it from another library in Minnesota, using the MNLINK catalog. You can search both the Pioneerland and MNLINK catalogs online and request things yourself, or library staff can help you and place those requests.
Does it cost money to order things from other libraries?
No, the service is free to you as part of the interlibrary loan network in place in Minnesota. Our state is outstanding at providing access to library materials! Litchfield Library gets two deliveries of those interlibrary loan materials each week.
How long can I keep a book?
Most books are loaned for four weeks. Some bestsellers are limited to just two weeks while they're new; you'll recognize these by the sticker on the spine that says "14 day loan."
How long can I keep a DVD I've checked out?
DVDs are now loaned for two weeks.
Can I check out magazines?
Yes, magazines can be checked out for two weeks.
A book I checked out had a due date coming up soon, but now I found out that it's not really due for a few more weeks. What happened?
Automatic renewals! This is a brand-new service our library system is offering. If no one has a hold on an item that you have checked out, and you haven't renewed it before, the library's computer system will automatically renew it for you once, three days before its due date. If you are signed up for email updates about your account, you'll be notified by email when those renewals happen and when you have items that will be due soon.
I'm late returning a library item. How much will I be charged?
There is a charge of ten cents per day for late items, although there is a three-day grace period before those start being charged. Materials for children and teens no longer have late fees. If your item is a month overdue, you'll get a bill for the replacement of that item. If that happens, once you return the item the charge will drop to a $3 late fee (or to $0 for materials from the kids' section). If an item is damaged or lost, talk to library staff about how you can resolve that charge.
Can I use my library card in other libraries?
Yes, you can. Your Pioneerland library card will work in all libraries in the system. Our system stretches from Graceville to Glencoe and from Canby to Dassel. If you want to use a different library system in Minnesota, you can do that, too. Bring your card to them, and they will help you register as a reciprocal borrower in their system.
If you have more questions, stop in or call the library, and we'll be happy to answer them.
---
Discovery Boxes
March 16, 2022
By Rachelle Golde, Children's Librarian
The Southwest Initiative Foundation (SWIF) recently awarded grant funding to the Litchfield Public Library. SWIF is a nonprofit organization that represents eighteen counties in Southwest Minnesota, working to create a better Minnesota through a variety of projects including the Grow Our Own grant. The Grow Our Own grant has made it possible for the Litchfield library to create ten educational kits for children and families to check out. The Litchfield library is very excited to share these kits with our library families and community. The kits are full of hands on, interactive materials and books to help children learn through play and exploration. These educational kits have been named Discovery Boxes and include five early childhood concepts and five STEAM (Science, Technology, Engineering, Art, and Math) concepts.
The early childhood Discovery Boxes include:
Rhyme & Rhythm: This box includes child-safe percussion instruments such as wooden egg shakers and a tambourine, three DVDs that feature preschool songs and rhymes, and three books about rhyming.
Letters: This box includes a wooden alphabet puzzle, foam letters, sandpaper letter cards, two DVDs about letter sounds and the alphabet, and two alphabet books. The sandpaper cards are a great way to include sensory experiences with learning the look and shape of a letter or number.
Numbers: This box includes a wooden number puzzle, foam numbers, two counting books, a set of sandpaper number cards, jumbo counting and sorting bears with cups, and a DVD about colors, shapes and counting. The jumbo counting bears and cups can also be used to teach counting, colors, patterns, and sorting.
Money: This box includes materials to help children learn how to count money. A wooden toy register, play money, flash cards and two books are included. This kit includes a variety of play money. The smaller coins can be left out of reach of a younger child while the rest of the materials are explored.
My Community: This box includes a wooden play city, a large set of wooden people, and a set of community helpers paperback books. Create towns and families, and learn about people and community helpers through play.
The STEAM Discovery Boxes include:
Astronomy: This box includes a child-friendly telescope, a star map, a wooden solar system model and books about exploring and understanding space.
Microscope: This box includes a microscope, a large set of prepared slides and books about the microscopic world.
Magnets: This box includes a magnetic robot building kit, a set of magnetic blocks, and a set of magnet movers to help your child explore the concepts of magnetism. This box also includes two books about magnetism.
Fossils: This box includes a fossil collection with twenty different fossils, ID cards, a time-period scale, two books about fossils and six insects in amber.
Gravity: This box includes a marble run set and two books about gravity.
The Discovery Boxes will be available for families to check out from the Litchfield library soon. Contact the library for more information about the new Discovery Boxes, as well as other kit options available at the Litchfield Public Library. Until next time, happy reading!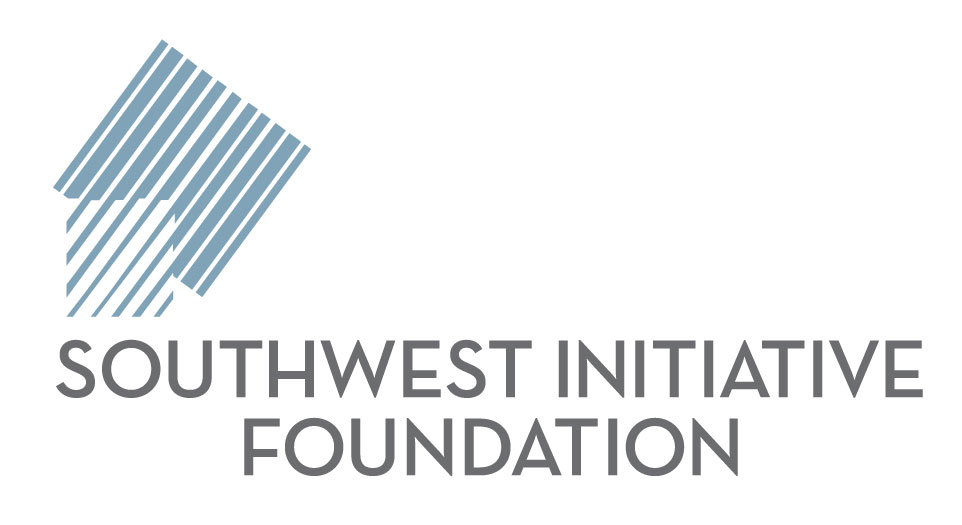 ---
Beginning Chapter Books March 2, 2022
By Rachelle Golde, Children's Librarian
Are your young readers ready to try a chapter book? The Litchfield Library has many beginner chapter book series for early readers who are ready to move up to reading chapter books. Beginner chapter books often have short easy-to-read chapters along with plenty of illustrations to capture the reader's attention as well as help them to understand the story. Beginner chapter books should be enjoyable and fun to read for the child. It is often best practice to let the child choose these books for themselves. Book series are usually a great way to get a young reader hooked on a continuing story line or follow favorite book characters on many adventures.
A beginning chapter book might not be a good fit if the book is too easy or too difficult to read, becomes boring for the reader or is just not interesting to the reader at this time. It's okay if a child starts and stops a series or finds that a book just isn't working for them as long as they are reading each day. The wonderful thing about getting beginning chapter books from the library is that you can try a wide variety of books without the costs that come with purchasing multiple books. If your child does not like the book you can simply return it to the library and try other titles.
There are several methods that children can use to help them to find a "good fit" book.  A "good fit" book is one that the child can read on their own and enjoy while also discovering a few new words along the way. The method I like the most is called the five-finger rule. Have your child choose a book they think they will like.  The child then opens the book to any page in the middle of the book and reads one page. For each word the child does not know they hold up a finger to count it. Just one finger up means the book is easy for your reader. Two fingers up mean that the book is just right for your reader; three fingers means the book is probably a little hard but they can read it. Four fingers mean the book is difficult and five fingers up mean the book is very difficult and you should wait to try it at a later time. Teaching this trick to your beginning readers will help them to find books that they will be able to successfully read and learn from which makes reading a more enjoyable activity.
The Litchfield library has recently added several more beginner chapter book series. Some of the more popular series are:
"Astrid and Apollo" by V.T. Bidania: This series follows a brother and sister, who are twins, through everyday activities that always turn into an adventure.
"Bobo and Pup Pup" by Bikram Madan: This is an early graphic novel series that follows a little monkey and a puppy as they create adventures and friendships.
"Simon and Chester" by Cale Atkinson: This early graphic novel series features a little boy and his ghost friend. They cure a case of boredom by becoming detectives.
"Rescued! Animal Escapes" by James Buckley Jr.: This nonfiction graphic novel series features a new animal rescue adventure in each book and all the stories are based on real rescues.
"Cornbread & Poppy" by Matthew Cordell: This story follows two mice who are best friends with very different personalities.
"Wind Riders" by Jen Marlin: This series follows Max and Sofia on their magical sailboat as they meet new friends and rescue animals along the way.
Until next time, happy reading.
---
An Assortment of Romances
by Beth Cronk, Meeker County Librarian
2/19/22
When you think of romance novels, do you picture small Harlequin paperbacks with racy covers? In reality, romance novels offer a vast variety of styles and plots (and cover designs!). The number of novels falling into the contemporary romantic comedy category has exploded since the recent resurgence in rom-com movies, and many other types of romance novels exist, as well.
Romance novels date back to Jane Austen's books in the early nineteenth century, and there are a few examples from even earlier. Whether fun or serious, the one requirement for romance novels (other than the love story) is that they need to have a happy ending.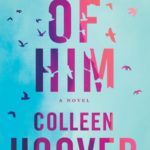 Colleen Hoover's contemporary romance Reminders of Him is a bestseller right now, and it's new to the Litchfield Library collection. A troubled young woman released from prison returns to the town where she made a tragic mistake years before, and she tries to reconnect with her young daughter. Everyone in the community turns a cold shoulder except for a bar owner, who begins building a relationship with her and helps her make amends. More than a romance, this novel is also a redemption story about grief and family.
The Runaway Duchess is a Victorian romance by Joanna Lowell, and a sequel of sorts to The Duke Undone. A young Englishwoman is forced into marrying a man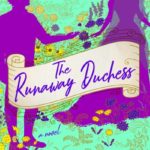 described as "the most vile duke in England," and she runs away on her honeymoon. The owner of a nursery mistakes her for a botanist he was expecting to meet at a train station and, to save herself, the new bride pretends to be the other woman. The two fall in love, but then the real botanist arrives.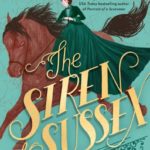 Another Victorian romance, The Siren of Sussex is Mimi Matthews' first book in the Belles of London series. A bluestocking from an aristocratic family falling into ruin knows that she won't find a high-society husband, so she decides to make her way in the world with her talent as an equestrienne. She turns to a British Indian tailor to make her high-fashion riding habits, and the two become a couple, despite the scandal over their class and racial differences. Reviewers say the author did careful research and that she makes the forbidden romance believable.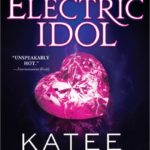 Electric Idol is a steamy contemporary romance based on Greek mythology and is the second book in Katee Robert's Dark Olympus series. This novel features the love story of Psyche and Eros. Goddess Aphrodite sends her son Eros to kill Psyche in retribution for an attempt at overthrowing Zeus by Psyche's family. Eros finds he can't bear go through with the job when his target is kind to him, so he instead marries Psyche to protect her.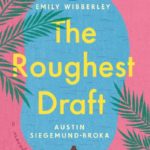 The Roughest Draft is a contemporary romantic comedy by Emily Wibberley and Austin Siegemund-Broka. The pair of real-life authors wrote this novel about a pair of bestselling cowriters who ended their partnership acrimoniously. Katrina and Nathan haven't spoken in years, but they're required to complete one final romance novel to fulfill their contract. Working through drafts of the novel helps them work through the issues in their own relationship.
Other new romances that will be arriving soon for the Litchfield collection include The Family You Make, a contemporary romance by Jill Shalvis; The Lady's Mine, a Christian historical romance by Francine Rivers; Riverbend Gap, a contemporary Christian romance by Denise Hunter; House of Sky and Breath, a fantasy romance by Sarah J. Maas; Weather Girl, a rom-com by Rachel Lynn Solomon; and One Night on the Island, a rom-com by Josie Silver.
If you're looking for a novel that focuses on relationships and ends with a happily-ever-after, check out a romance novel; there's something for everyone.
---
Black History Month  By Rachelle Golde, Children's Librarian, February 16, 2022
February is Black History Month. This annual observance originated in the United States, but is also observed in Canada, Ireland, and the United Kingdom. In the United States, Black History Month is observed to honor African Americans and raise awareness of Black history. Carter G. Woodson, American historian and the "father of Black history," worked towards the creation of a designated time to promote and educate people about Black history and culture. This idea grew, and February became officially recognized as Black History Month by President Gerald R. Ford in 1976.
The Litchfield Public Library has many children's books that celebrate and honor Black history and culture. The following picture book titles are available for check out at the Litchfield Public Library:
 "Hidden Figures: The True Story of Four Black Women and the Space Race" by Margo Lee Shetterly: This picture book edition, explores the contributions of NASA's African American women mathematicians and the pivotal work that they provided for NASA.
 "All Because You Matter" by Tami Charles: This award-winning picture book features lyrical text full of love, pride, and joy reminding readers of their family roots and strength for the future.
"The Undefeated" by Kwame Alexander: This picture book was the 2020 winner of the Caldecott Medal and the Coretta Scott King Illustrator Award, and it was also a 2020 Newbery Honor book. It is a poem and love letter to Blacks in the United States that highlights both the trauma and triumphs of Black history.
"Unspeakable: The Tulsa Race Massacre" by Carole Boston Weatherford, illustrated by Floyd Cooper: This nonfiction picture book is the 2021 winner of the Coretta Scott King awards for both author and illustrator and is a Caldecott honor book.  This book introduces young readers to the tragedy of the Tulsa Race Massacre of 1921 with sensitivity and a call for a better future.
  "Little Leaders: Bold Women in Black History" and
"Little Legends: Exceptional Men in Black History" by Vashti Harrison: These nonfiction books are collections of short, illustrated biographies of amazing men and women throughout Black history.
The Litchfield Public Library also has Black History books for older children, teens, and adults. The Litchfield library staff are happy to help you find materials.
Until next time, happy reading!
---
Youth Media Awards By Rachelle Golde, Children's Librarian
It is the season of youth book awards. The Newbery, Caldecott, Coretta Scott King, and Printz awards are just a few of the book awards that we eagerly anticipate each year. The Newbery Medal was named after a British bookseller from the eighteenth-century. The Newbery award was established in 1922 and became the first children's book award in the world. This award is given each year to an author of the most distinguished contribution to American children's literature. The Caldecott Medal was named in honor of Randolph Caldecott, a nineteenth-century English illustrator. This award was created in 1937 to honor the illustrators of children's books and is given annually.
The Coretta Scott King Award is also an annual children's book award. This award was first given in 1970 in honor of Coretta Scott King. The award is given to children's and young adult books by African Americans and reflect the African-American experience. This award is given to both authors and illustrators. In addition, the Coretta Scott King Award committee also gives out the Virginia Hamilton Award for Lifetime Achievement and occasionally a John Steptoe Award for best new talent. The Michael L. Printz Award is given annually to the best book written for teens and is based on the book's literary merit. The Printz Award was established in 2000. It is often regarded as the Newbery Award for Young Adult books. These awards also include honor books that are "runners up" to the awarded book. Each of these awards are administrated by separate committees. The awarded books have all been published in 2021.
The 2022 award winners include the following:
Newbery Award:
Winner: "The Last Cuentista" By Donna Barba Higuera
Honor books:
"Red, White, and Whole" by Rajani LaRocca
"A Snake Falls to Earth" by Darcie Little Badger
"Too Bright to See" by Kyle Lukoff
"Watercress" by Andera Wang
Caldecott Award:
Winner: "Watercress" by Andrea Wang, illustrated by Jason Chin
Honor books:
"Have you Ever Seen a Flower" by Shawn Harris
"Mel Fell" by Corey R. Tabor
"Unspeakable: The Tulsa Race Massacre" by Carole Boston Weatherford, illustrated by Floyd Cooper
"Wonder Walkers" by Micha Archer
Coretta Scott King Award:
Winner: "Unspeakable: The Tulsa Race Massacre" by Carole Boston Weatherford, illustrated by Floyd Cooper
Steptoe new talent winner: "Me(moth)" by Amber McBride
Hamilton Lifetime Achievement Award: Nikki Grimes, author
Printz Award:
Winner: "Firekeeper's Daughter" by Angeline Boulley
Honor books:

"Concrete Rose" by Angie Thomas
"Last Night at the Telegraph Club" by Malinda Lo
"Revolution in Our Time: The Black Panther Party's Promise to the People" by Kekla Magoon
"Star Fish" by Lisa Fipps
Look for these books at your library.  Until next time, happy reading!
---
The Best New Suspense
by Beth Cronk, Meeker County Librarian
2/4/22
Winter is a perfect time of year to lose yourself in a good novel. Pick up a new suspenseful book from the Litchfield Library and you may find the hours flying by while you turn the pages.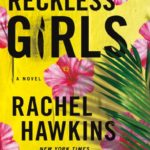 Reckless Girls by Rachel Hawkins is a psychological thriller set in the South Pacific. A couple from Hawaii take a job sailing two women to remote Meroe Island. They arrive to find another boat there, with a rich, stylish couple living in it. The six of them settle in to enjoy life off the grid, until a suspicious stranger arrives who disrupts the peace of the group. Secrets, lies, and disappearances ensue.
Robert B. Parker's Bye Bye Baby is the 50th book in the Spenser mystery series.  Ace Atkins has been writing the series since Robert B. Parker died in 2010. In this new book, Boston private investigator Spenser is hired to help with security for a young, progressive congresswoman facing numerous death threats. An FBI agent warns Spenser that the political star may be facing a credible threat, possibly from someone within an extremist group called The Minutemen.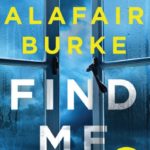 Find Me is a new mystery/thriller by Alafair Burke. Burke is both a novelist and a professor of law, and she is the daughter of crime novelist James Lee Burke. In this suspenseful new novel, a woman suffering from amnesia for fifteen years goes missing, the only clue at the scene a drop of blood matching the DNA of a notorious murderer from across the country. Her best friend, a New York attorney, reaches out to a homicide detective from Kansas who has a connection to that murderer's case. Together they search for answers in this story full of twists and turns.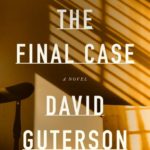 David Guterson is known for his award-winning first novel Snow Falling on Cedars. His latest novel is The Final Case, a literary legal thriller. In a small town in Washington State, an Ethiopian girl adopted by a white fundamentalist family is found dead of hypothermia in her backyard. A criminal attorney in his 80s takes on the defense of the mother when she's charged with murder. The attorney's son drives his father to the rural area each day to work on what will be the final case of his career, and the son narrates this gracefully-written story.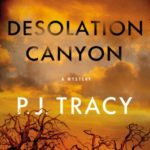 P.J. Tracy is the pseudonym of the mother-daughter writing duo P.J. and Traci Lambrecht, the bestselling and award-winning authors of the Monkeewrench series. P.J. Lambrecht died in 2016, and her daughter Traci is continuing to write alone under the P.J. Tracy name. In addition to continuing the Monkeewrench series, which is set in Minnesota, she has begun a new thriller series featuring Detective Margaret Nolan, set in Los Angeles. The second book in that series, Desolation Canyon, was just published in January.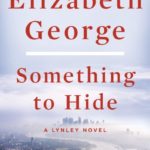 Author Elizabeth George has a long-running mystery series featuring Inspector Lynley. The latest is Something to Hide. Lynley and his partner, Detective Sergeant Barbara Havers, investigate the death of a police detective who had been working on a special task force in a Nigerian community in London.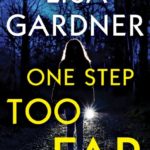 One Step Too Far is Lisa Gardner's newest mystery/thriller, a sequel to her novel Before She Disappeared. This installment finds Frankie Elkin searching for a young man who has gone missing in a national forest in Wyoming.
While we're still in the deep freeze of winter, suspenseful books can make life a little bit more exciting. To find more mysteries and thrillers, search the subjects "thrillers fiction," "detective and mystery fiction," and "mystery fiction" in the Pioneerland catalog, or ask library staff for assistance.
---
Consolation and Context for the Pandemic
1/26/22
by Beth Cronk, County Librarian
The past two years have been difficult for many of us as the world has gone through the COVID-19 pandemic and everything that has accompanied it. Authors are beginning to release books intended to help people deal with the challenges of this time. Others have published books that are starting to put the pandemic in context. Litchfield Library has new books available that cover those topics

The Myth of Closure: Ambiguous Loss in a Time of Pandemic and Change is a book by University of Minnesota Emeritus Professor Pauline Boss. Dr. Boss coined the term "ambiguous loss" in the 1970s as part of her research with families of pilots who were missing in action in Vietnam. As she describes it, ambiguous losses are those that are missing official certification or community rituals. In addition to loved ones missing due to war, kidnapping, and other traumatic events, ambiguous losses include things like divorce and separation, adoption or abandonment, immigration, incarceration, dementia, mental illness, and addiction.
Throughout the pandemic, many people have experienced ambiguous losses: loss of employment, education, time with loved ones, significant life events, and trust in the world as a safe place. People are sometimes experiencing grief over this without realizing it.  Dr. Boss's new book explains what people may be feeling and why, and she provides strategies for coping with pandemic losses and looking ahead with hope.

In the book On Consolation: Finding Solace in Dark Times, author Michael Ignatieff draws from works across history to find ways to face the difficulties of our current situation.  Ignatieff references the Psalms, Job, and the epistles of Paul from the Bible. He also draws from the writings of Marcus Aurelius, the art of El Greco, the speeches of Abraham Lincoln, and the music of Gustav Mahler, among the works of many other writers, artists, and musicians through the centuries. In the book, he proposes that modern life has lost touch with the language of consolation, and that by reconnecting with it we can find courage and resilience.

Pulitzer Prize-winning author Lawrence Wright tackles the massive topic of the first year of the pandemic in The Plague Year: America in the Time of COVID, published last summer. Wright provides a broad perspective on the medical, economic, political, and social aspects of the pandemic while still including details likely to surprise readers. He brings in historical context with accounts of the Black Plague and the 1918 influenza pandemic, and he celebrates America's medical professionals and their courage.
Other new books on this subject in the collection include The Premonition: A Pandemic Story by Michael Lewis, author of Moneyball and The Blind Side; Until Proven Safe: The History and Future of Quarantine by Geoff Manaugh and Nicola Twilley; Ten Lessons for a Post-Pandemic World by Fareed Zakaria; and Lifelines: A Doctor's Journey in the Fight for Public Health by public health professor Leana Wen.
And as always, the library offers a huge variety of books that provide comfort and a temporary escape from the stresses of the world. Stop in or search the library's online catalog to choose something that brings you hope and consolation.
---
1000 Books Before Kindergarten is now at the Litchfield Library
January 19, 2022
By: Rachelle Golde, Children's Librarian
The Litchfield Public Library is excited to announce a new children's reading program, 1000 Books Before Kindergarten. We launched the program on January 7th.  This program is for children ages 0-5 years old and encourages families with young children to read together. Developing the habit of reading with your child will help them gain a love of reading and learning. The program also helps children to establish strong early literacy skills and gain the confidence they need to become strong readers when they start school.
To sign up for the 1000 Books Before Kindergarten program, visit the Litchfield Public Library and let library staff know that you want to sign up. If you have more than one child in the 0–5-year-old age range, you can sign up all your children at the same time.  Once you have signed up, you will get your first book log. As you read together simply write down the titles of the books you read on the log. When the log is completed, visit the Litchfield Library to turn in the completed log and get the next book log. Your child will also get to choose a prize from the 1000 Books Before Kindergarten prize basket for each book log that they complete. When you have completed all 1000 books, your child will receive a grand prize book of their choosing from a selection that they can keep. The grand prize book will also have a special bookplate with your child's name, and they will receive all their completed reading logs which will be made into a booklet. It is always fun to go back and see all the books you read throughout the program.
You might be wondering if it is hard to read 1000 books. While 1000 books seem like a huge number of books, it does not take very long to complete all 1000. Making reading a part of your daily routine can help with developing a habit of reading as well as help you add titles to your book log each day.  For example, if you read one book each night at bedtime you will have read 365 books in a year. That's 730 books in two years and 1,095 books in three years. If you read more than one book per day you can complete the program in less than three years. The pace at which you complete the 1000 Books Before Kindergarten program is up to you, just remember that the goal is to have read 1000 books before your child starts kindergarten.
Where can you find 1000 books to read to your child? The Litchfield Public Library is a great starting point. When you sign up for the program you will receive a book list of suggested titles from the 1000 Books Before Kindergarten organization. You do not have to follow this list; however, it can be helpful when deciding what books to read with your child. You can also count the same book each time you read it. So, it is okay to count each time you read your child's favorite book over and over.
Other places you can find free books for your child include Libby, our free e-book library that has e-books and audiobooks for all ages; the Tumble Books interactive e-book library for children is also offered by our library system; the Friends of the Library's free book cart and book sales; or books you already have at home. We are always happy to help you find books at the Litchfield Public Library.
The Litchfield's 1000 Books Before Kindergarten program is sponsored by the Litchfield Friends of the Library. Thank you, Friends, for helping to make this program possible!
Until next time, happy reading!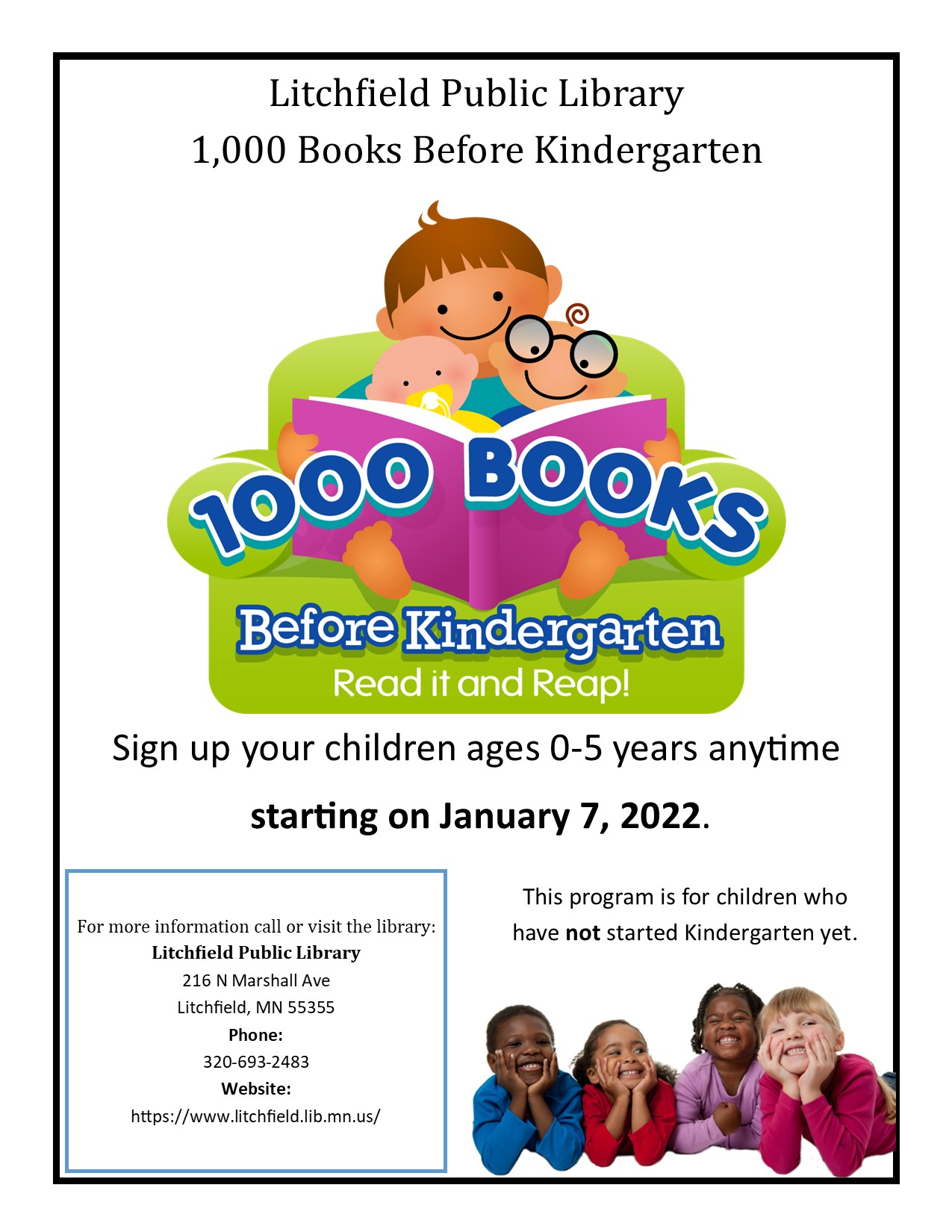 ---
Library News: Fine-free juvenile materials, Chromebooks for checkout, adult winter reading program
1/12/22
by Beth Cronk
So many exciting new things are happening at the library these days. I'll highlight a few: fine-free youth materials, Chromebooks, and the adult winter reading program.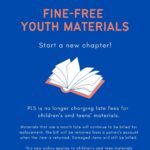 As of January 4, Pioneerland Library System is no longer charging late fees on youth materials. This applies to children's and teens' books, CDs, and DVDs. You can identify them by the call number on the spine label and in the catalog: they'll start with J, E, B, and YA. It doesn't matter whether the person who checked them out is an adult or a child.
If youth materials are a month overdue, a replacement bill will still be issued for them. But once they're returned, no late fees will be charged and that bill will be removed. Damaged items will still be billed for replacement.
You might be wondering why our library system is doing this and whether people will still return books when potential late fees aren't hanging over their heads. Library systems around the country have been moving to this policy in recent years, some for children and some for everyone. What they've found is that people do still return things, that people check out more when they don't have to be afraid of late fees, and that it improves access for people who can't afford to pay fines. Public libraries exist to give people access to materials, and what's more important to our mission than making books as accessible as possible to children?
If you have old late fees on your account for juvenile or YA materials, talk to library staff about getting those removed. If you have items that you've had out for months or years, drop those off. If they're kids' materials, your bill will be reduced to zero. If they're adult materials, the fine will drop to $3 per item.
Next new development: Chromebooks and mobile internet hotspots. Our library system applied for funding to get basic laptops, called Chromebooks, that can be checked out and brought home. We have had laptops and iPads available to checkout for use inside the libraries for years. The new Chromebooks check out for four weeks and can be taken out of the library. We have had mobile wi-fi hotspots available to borrow since 2020, but we are about to get some more that will be available until June. If you don't have wi-fi at home or in the location where you'll be using the library laptop, you'll want to also request a hotspot.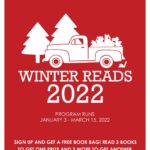 The adult winter reading program, called Winter Reads 2022, is underway and will run until March 15. Prize choices include a mug, a stainless-steel tumbler, a bag clip, a carabiner key chain, a book light, lip balm, and an extra-large candy bar, while supplies last. Stop into the library to sign up anytime between now and early March, and set yourself a goal of reading three or six books before the program is over. The entire program can be done via curbside pickup if you wish.
People still ask if the library is open. It is, and it has been without restrictions for many months. Walk in anytime the library is open, and you can check out kids' materials without worry about late fees, check out or reserve a laptop and/or internet hotspot, and sign up for the adult winter reading program. You can still use the library without coming inside, as well, by using curbside pickup, ebooks (including our new Tumble Books service for kids), and staff assistance via phone or email. Whether you visit the library or use the services from home, we are always happy to help.
---
Teen Book Gift Guide– December 8, 2021
By Rachelle Golde, Children's Librarian
As previously promised, here is the book gift guide for teens for this holiday season. The books on this list are recommended for teen readers and are available to check out from the Litchfield Public Library.
 "We Light Up the Sky" by Lilliam Rivera: After struggling to deal with encounters with an alien, three teens must try to warn the world of a possible alien invasion of Earth.
 "American Jaguar" by Elizabeth Webb: This nonfiction title looks at the human impact on jaguars living along the United States-Mexico border and how the two countries are working together to overcome differences to protect this majestic animal and its environment.
"Bluebird" by Sharon Cameron: This historical fiction novel follows Eva as she leaves Berlin behind for New York City following WWII. Eva has come to America for justice and the Nazi that escaped Project Bluebird.
 "Killers of the Flower Moon: Young Readers Edition" by David Grann: This nonfiction title is about the serial murders of the Osage people and the Texas Ranger who unraveled the mystery.
"The Reason We Play" by Marc Bona: This nonfiction title is more than a collection of athletes' biographies; it also inspires the reader with in-depth stories, obstacles, and motivations of each story.
 "The Diamond Keeper" by Jeannie Mobley: This historical fiction novel is set during the Revolutionary War and is full of adventure, stolen jewels, and romance.
 "Firekeeper's Daughter" by Angeline Boulley: Daunis decides to delay college after graduation to care for her mother and reluctantly gets caught up in the investigation of a series of deaths.
"The Taking of Jake Livingston" by Ryan Douglass: Can Jake survive high school when a murderous ghost starts to hunt him?
Contact Rachelle at the Litchfield Library for additional or more personalized suggestions. Until next time, happy reading.
---
Memory Maker Kits Available
November 24, 2021
by Beth Cronk, County Librarian
The Litchfield Library has something new and different to check out: memory maker kits. These kits are intended to be used with people who have dementia. Our three kits were funded by the Friends of the Litchfield Public Library. Thank you to them for helping us offer these to the community!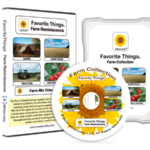 The memory maker kits at the Litchfield Library are from MEternally, a Minnesota company that specializes in kits made for reminiscence therapy. Reminiscence therapy, according to the National Library of Medicine, involves the discussion of past experiences with the aid of prompts such as photographs, items from the past, and music. The items in the kits from MEternally can serve as a springboard for sharing memories with loved ones and caregivers, and they can bring about the happiness and comfort that come from remembering familiar things.
Two of our new kits each contain a DVD and a pack of 40 large laminated cards in a zippered pouch. The themes are "farm" and "homemaker." The cards in each kit feature photos of items related to the theme, as well as some activities that people can do together, such as suggested questions to ask, simple games to play, and songs to sing. The DVDs each have four slowly changing slideshow-style videos made up of photos and video clips with soothing background music.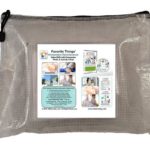 The farm reminiscence kit has four topics on the DVD and cards: barns, farm fields, tractors, and vegetable gardens. The homemaker kit features housekeeping, sewing, laundry, and handicrafts such as knitting.
Our third kit is different. The hard plastic case contains two objects called busy bottles, which are sealed bottles filled with colored rice and small objects that fit the theme. To use them, you gently spin the busy bottles and look for the hidden items. This kit has a theme of the 1950s and 1960s, with one bottle for each. The kit also includes four laminated cards with pictures of the items in the bottles, along with two dry erase markers and two erasers, so that a pair of people can play with the bottles together and mark off each item when they spot it. Another activity about the '50s and '60s is on the back of each card.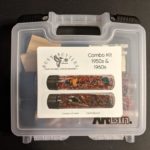 These kits are currently on display above the DVDs, but once our dementia display comes down, we'll find another place to store them. If you'd like to borrow one, you can ask a staff member or search the catalog for "Memory maker kit." If you search the catalog, you'll find that many other kits with different themes are available in our library system. You can order those just like other library items. The kits can be borrowed for four weeks at a time.
Although these kits are intended for use with people who have Alzheimer's disease or dementia, they could be a good tool to use with any elderly person to reminisce together. They could also work well to spark conversations between children and senior citizens.
Once again, thank you to the Friends of the Library for their support of this new type of item in the library collection. I hope that they will be a good resource for local families, organizations, and individuals with dementia.
---
Children's Book Gift Guide from the library– November 24, 2021
By Rachelle Golde, Children's Librarian
The warmth and joy of the holiday season has arrived with Thanksgiving this week. That means it's time for the annual children's book gift guide from the Litchfield Public Library. All the books on these lists are also available to check out from the Litchfield Public Library and have been published in 2021.
Children's picture books:
 "I Am Every Good Thing" by Derrick Barnes– A young boy celebrates all that he is even when people try to push limits on him. Full of creativity, adventure, spirit, and humor this book is uplifting for boys of all ages.
 "Orange is an Apricot, Green is a Tree Frog" by Pascale Estellon– This beautifully illustrated book connects colors and everyday objects to learn new vocabulary. Suggested for toddlers and preschoolers but can be enjoyed by lower elementary grades as well.
"Our Table" by Peter H. Reynolds– This is a story of a close-knit family that grows apart due to the overuse of technology,  and how one little girl brings the family back together through a simple project. This book's emphasis on family and spending time together makes it a great story for all ages.
Children's chapter books:
 "Pony" by R.J. Palacio– From the author of "Wonder", this adventurous western story features a ghost, a mysterious pony, and a boy who must face his fears to find his father. This book is poised to become an instant classic. Recommended for readers ages 10 and up.
 "Clarice the Brave" by Lisa McMann– Mouse siblings separated at sea must learn to be brave and bold to survive and keep their promise to find each other.  Recommended for ages 9-12 years.
  "How to Win a Slime War" by Mae Respicio– A typical story of being the new kid in school takes a wild turn when Alex decides to sell slime to gain popularity, while his father wants him to join the school soccer team. Recommended for readers aged 8-12.
 "Astrid & Apollo and the Puppy Surprise" by V.T. Bidania– This is the eighth book in the Astrid & Apollo series. This series follows Hmong-American twins and their family as they go on everyday adventures togethers. This is a wonderful, heart-warming easy reader series for ages 6-8.
Contact Rachelle at the Litchfield Library for additional or more personalized suggestions. Look for the teen book gift guide coming soon.  Until next time, happy reading.
---
Practical Books from the Library

by Beth Cronk
When we think about library books, we often think about novels. But library books can also be practical tools to give you the information to accomplish things you need to do.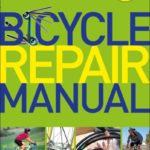 One new book at the Litchfield Library that fits this description is Bicycle Repair Manual from DK Publishing. DK is known for publishing big, beautifully-illustrated informational books that cover everything from space to history to sports. This book is a small paperback with basic do-it-yourself information on maintaining and fixing your bike.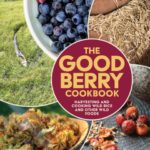 Any cookbook could be seen as a do-it-yourself book. The library has just added a new book from the Minnesota Historical Society Press, The Good Berry Cookbook: Harvesting and Cooking Wild Rice and Other Wild Foods by Tashia Hart. This cookbook goes beyond recipes to give instructions on foraging and gathering wild foods, emphasizing the need to protect the environment.
Fishing is another way to gather wild foods, and two books on fishing have just been added to the Litchfield collection. The first is Fishing by Greg Schwipps, which is part of the for Dummies series. The other is The Absolute Beginner's Guide to Fly Fishing: Tips, Lessons, and Techniques for Tying Knots, Reading the Water, Casting, and Catching More Fish by John Symonds, a licensed fishing guide.
The library has recently added a number of law books written for those of us who aren't lawyers, published by Nolo Press. Nolo has been known for do-it-yourself legal books since the 1970s, adding software in later decades. The books used to come with CD-ROMs, but now they direct readers to forms available online. The publisher does say that the books are not a substitute for the advice of an attorney, especially for complicated matters. The updated Nolo books in the library's collection are these titles: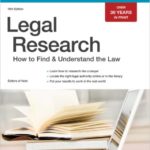 Legal Research: How to Find and Understand the Law;
Becoming a U.S. Citizen: A Guide to the Law, Exam, & Interview;
The Employer's Legal Handbook: How to Manage Your Employees & Workplace;
Special Needs Trusts: Protect Your Child's Financial Future;
The Essential Guide to Family & Medical Leave;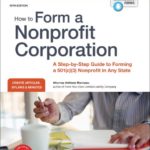 How to Form a Nonprofit Corporation;
Divorce Without Court: A Guide to Mediation & Collaborative Divorce;
Contracts: The Essential Business Desk Reference;
How to Win Your Personal Injury Claim;
Nolo's Patents for Beginners; and
The Executor's Guide: Settling a Loved One's Estate or Trust.
Many things you may want to learn to do are covered by a library book or DVD. If you'd like help finding a book you need, talk to someone on the library staff and we'll be glad to assist.
---
Watch and Learn
by Beth Cronk, Meeker County Librarian
10/29/21
The nonfiction DVD collection at the Litchfield Library includes things like documentary films, National Geographic specials, instructional and exercise videos, and a whole bunch of PBS programs. This collection has moved around the library through the years as the number of DVDs has grown, and until recently it was a little difficult to find. We have now moved it to a prominent spot, right next to the new adult books and across from the new DVDs.
So what new nonfiction DVDs can you find at the Litchfield Library? The following are some examples: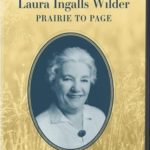 American Masters is a PBS biography series that has been running since the 1980s. The library has just added an episode from 2020, Laura Ingalls Wilder: Prairie to Page. It's described as an unvarnished look at the beloved author who was first published at age 65 and went on to write tremendously influential novels about her early life on the American frontier. The program includes interviews with some of the stars of the television show that was loosely based on the books.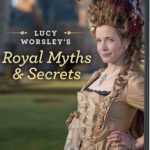 Volume one of Lucy Worsley's Royal Myths & Secrets is another new DVD addition. Worsley is the Chief Curator at Historic Royal Palaces in the UK. She's also an author and the host of a number of television programs on the BBC. This volume of the series covers Elizabeth I, Queen Anne, and Marie Antoinette, and explores the ways that royal history is a mixture of facts, exaggeration, manipulation, and mythology.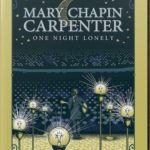 Mary Chapin Carpenter: One Night Lonely is a concert film that was aired on PBS in August. Country music artist Carpenter recorded the solo concert in November of last year in an empty concert venue in Virginia.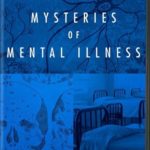 Mysteries of Mental Illness is a four-episode PBS documentary from 2021 on the history of mental illness and the ongoing question: what is the best way to treat it? The episodes explore the historical issues of whether mental illness was a manifestation of evil or a disease, what defined "normal," and the rise and fall of the asylum system, before looking at current treatments and the movement for inclusion.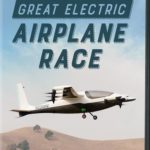 Nova is a PBS science program that has been airing since 1974.  Our library has recently added the Nova episode Great Electric Airplane Race, which was broadcast this year. This installment explores the possibility of emission-free electric planes.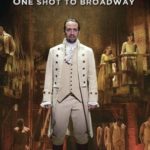 Hamilton: One Shot to Broadway is a 2017 documentary about the Pulitzer Prize and Tony Award-winning musical "Hamilton." When the documentary was made, the wildly-popular Broadway show about the life of founding father Alexander Hamilton was still quite new. It features interviews with the musical's writer and star, Lin-Manuel Miranda, and the rest of the cast, as well as footage from the production.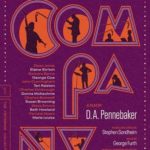 Original Cast Album: Company is a new release of a documentary from 1970. This film is a peek behind the curtain at how the cast, composer, and director worked intensely to record the cast album for the Broadway musical Company by Stephen Sondheim.
Other newly added nonfiction DVDs include Riverdance: 25th Anniversary Show Live from Dublin, Sit and Be Fit: Ready Set & Move, Real Rail Adventures: Swiss International Hubs, season seven of Finding Your Roots, and Sharks of Hawaii.  Learn something new by watching one of these or one of many other DVDs available at the library.
---
National Pumpkin Day- October 26th
By Rachelle Golde, Children's Librarian
It is officially pumpkin season. Pumpkins are the favorite autumnal decorations and with some added spice, one of the favorite tastes of the season as well.  Pumpkins are so popular in the United States that they have their own special day. National Pumpkin Day is celebrated on October 26th.
Here are some fun facts about pumpkins:
Pumpkins have been growing in the United States for longer than the U.S. has been a country. Scientists have found evidence of pumpkins and pumpkin seeds that date back to between 7000-5000 BC.
In the United States, pumpkins were first grown by the indigenous people of North America. Pumpkins were a very important part of their diets through the winter months because they are high in nutrients and will last a long time before spoiling.
The practice of carving jack-o'-lanterns came to the United States through Scottish and Irish immigrants in the 1800s. For many families this is a traditional part of celebrating fall and Halloween today.
Pumpkins are a fruit and are delicious to eat in many recipes. There are many recipes for pumpkin breads, muffins, cake, soups, and even risotto. Try roasting the seeds from your jack-o'-lantern pumpkin for a healthy and tasty snack.
Reading books about pumpkins is another great way to get into the pumpkin season. Here are some fun children's books featuring pumpkins that can be found at the Litchfield Public Library.
 "We're Going on a Pumpkin Hunt" by Mary Hogan Wilcox– A group of children set out at night to find the largest pumpkin. Along the way they encounter a scary Jack-o-lantern and overcome their fears to return home for pumpkin pie.
 "Pumpkin day!" by Candice Ransom– In this easy-reader picture book, a boy and his family visit a pumpkin patch where they ride on a cart, see farm animals and pick out the perfect pumpkin.
"Froggy Picks a Pumpkin" by Jonathan London– Froggy goes to the pumpkin patch with his class and has an adventure picking out a contest-winning pumpkin.
 "Life Cycle of a Pumpkin" by Ron Fridell– This nonfiction picture book introduces the plant life cycle of a pumpkin.
Check out the pumpkin-themed storytime video posted on the Litchfield Library's website, https://www.litchfield.lib.mn.us/kids-services/.  OR directly from YouTube at https://youtu.be/bJt5FXYwuCY.
Until next time, happy reading!
---
Sifting Through Information
by Beth Cronk, Meeker County Librarian
10/14/21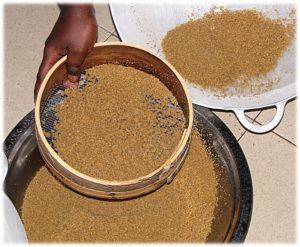 Sorting fact from fiction is a challenge in our social media era. Many people have never been taught how to recognize misinformation and find reliable data and experts, so it's not surprising many of us struggle with that. Librarians are trained to evaluate sources for credibility and to research beyond the claim to find out the source of information. I'm happy to share a few easy techniques you can apply to evaluate information.
The SIFT method is a good tool that I recently learned about at the Minnesota Library Association virtual conference. The name suggests the action of using a sifter to find the solid pieces of information in a flood of everything that comes through to us. The letters stand for Stop, Investigate the source, Find better coverage, and Trace claims, quotes, and media to the original context.
The first step is Stop. When you feel strong emotion, surprise, or a strong urge to share something you come across online, that's a signal that your emotions might be getting in the way of your evaluation skills. We are all vulnerable to this. "This is outrageous!" "This is astonishing!" "This is exactly what I thought was true, and I want everyone to know it." These kinds of thoughts and feelings about things we read and hear are just part of being human, but they can lead us to sharing misinformation if we don't take the next steps.

The next step is Investigate the source. That can mean clicking on the small "i" next to a story on Facebook, looking for the blue checkmark for an account on Twitter or Facebook, or checking to see which website you're on. Is it what you thought it was? Is it a believable source you've heard of before?
If you don't recognize a source, do a quick search of the source name or website address with the word "Wikipedia" to see if there's easy information available about that source. Wikipedia isn't always accurate, but most of the time it's an easy and reasonable place to start when you're unfamiliar with something, and it has links to more information. If it's a major publication or organization, you'll probably be able to tell from the Wikipedia entry. Sometimes you'll find out easily that your source is not worth trusting.
If you don't find evidence that your source is trustworthy, the next step is Find better or other coverage. Do a quick internet search of the story. Most stories that are true are covered by multiple news outlets. Many times, you can find better coverage of the information in a different source; it might be the original story that other news outlets picked up. You might even find that someone has written an article to fact-check the information that you saw. If no one else is covering it and it seems like it should be a major story, that can be a red flag that it isn't true.
The final step, if you haven't already gotten to the truth of the matter, is Trace the claim, quote, or media back to the original context. Sometimes that's as easy as clicking on the link within the story you first read; it may lead you right to the source material. If not, the search you did for other news coverage may bring you to the source of the information.
Make sure to look at the date of that source. Is it recent?
Look over the original source of the information. Does it seem to be saying the same thing as the story you're trying to verify? Sometimes people take a news story or piece of information and purposely misrepresent it.
There are many more skills to learn about evaluating information, but these four steps are quick things that most people can do to make a big difference. The SIFT method is often taught to beginning college students; it was created by Mike Caulfield, who is a digital literacy expert who works at Washington State University. For more details, visit his website about the technique at infodemic.blog.
If you would like to dig deeper and find out whether some information you've heard is true, please contact me or Rachelle at the library. We have had extensive training in researching questions for library users and finding reliable information, and it's part of our jobs to do that for you. We're always glad to help.

---
Homework Help
October 13, 2021
By Rachelle Golde, Children's Librarian
With school in full swing, the homework assignments are starting to pile up. The Litchfield Public Library has many resources available to help your students get those assignments completed. Whether your student needs to complete a monthly reading log, do a book report, find some resources for a project, or perhaps needs some extra study materials to help them with a class, the Litchfield Library can help you to find those resources.
The Litchfield Library has a wide collection of picture books and chapter books for school-aged children as well as for middle and high school students.  These books will provide a variety of reading materials to get those reading logs filled in each month, and we can often locate a specific title for book reports. There is also a nice collection of nonfiction books for all grades at the Litchfield Library. These books can help with any homework assignment and can be used as credible resources for reports.
The Pioneerland Library System also provides free access to Brainfuse HelpNow with your library card. Brainfuse is an online homework help service for all grade levels. They offer real-time live tutoring, and college test preparation help, as well as online skill builders in your choice of topics.  Brainfuse also offers a 24-hour writing lab where you can submit your writing assignments for proofreading and constructive feedback.  If you have a homework assignment that you are struggling with, you have the option to send it in for advice and live tutoring.  Wow! This is a great service for all students and it's free with your library card!
To utilize Brainfuse, you can use a computer at the Litchfield Library or bring your own device into the library and use the library's free Wi-Fi. You can also access this service at home on your device. You will need your library card number and internet access.  If a child does not have a library card of their own, they can use their parent/guardian's library card number to access this service. If you wish to get your child their own library card, please contact the Litchfield Library for more information. Follow these easy steps to access this free tutoring and homework help service:
Open your internet browser and go to the Litchfield Library's website: https://www.litchfield.lib.mn.us/
On the left side of your screen, click on Learning Tools
Brainfuse should be the top option on the Learning Tools page. Click on: Brainfuse HelpNow
You should now see a screen that states "Welcome to Brainfuse HelpNow" at the top of the page. In the box that says, "Get started", enter your library card number in the box. Your library card number can be found on the back of your library card under the barcode lines. It is a long number. Once you have it typed into the box, click on Login to HelpNow.
To set up an account with Brainfuse, click on the Login box. You will be prompted to create a username and password. You can use the service without an account, but it will not save your progress in lessons without one. The account is free to set up.
From the home page, you will see multiple options to choose from. Find the option that best fits your needs and click on it.
The Litchfield Library is always happy to help if you need to locate resources or need assistance to log into the Brainfuse HelpNow service that is provided by the Pioneerland Library System.
Until next time, happy reading!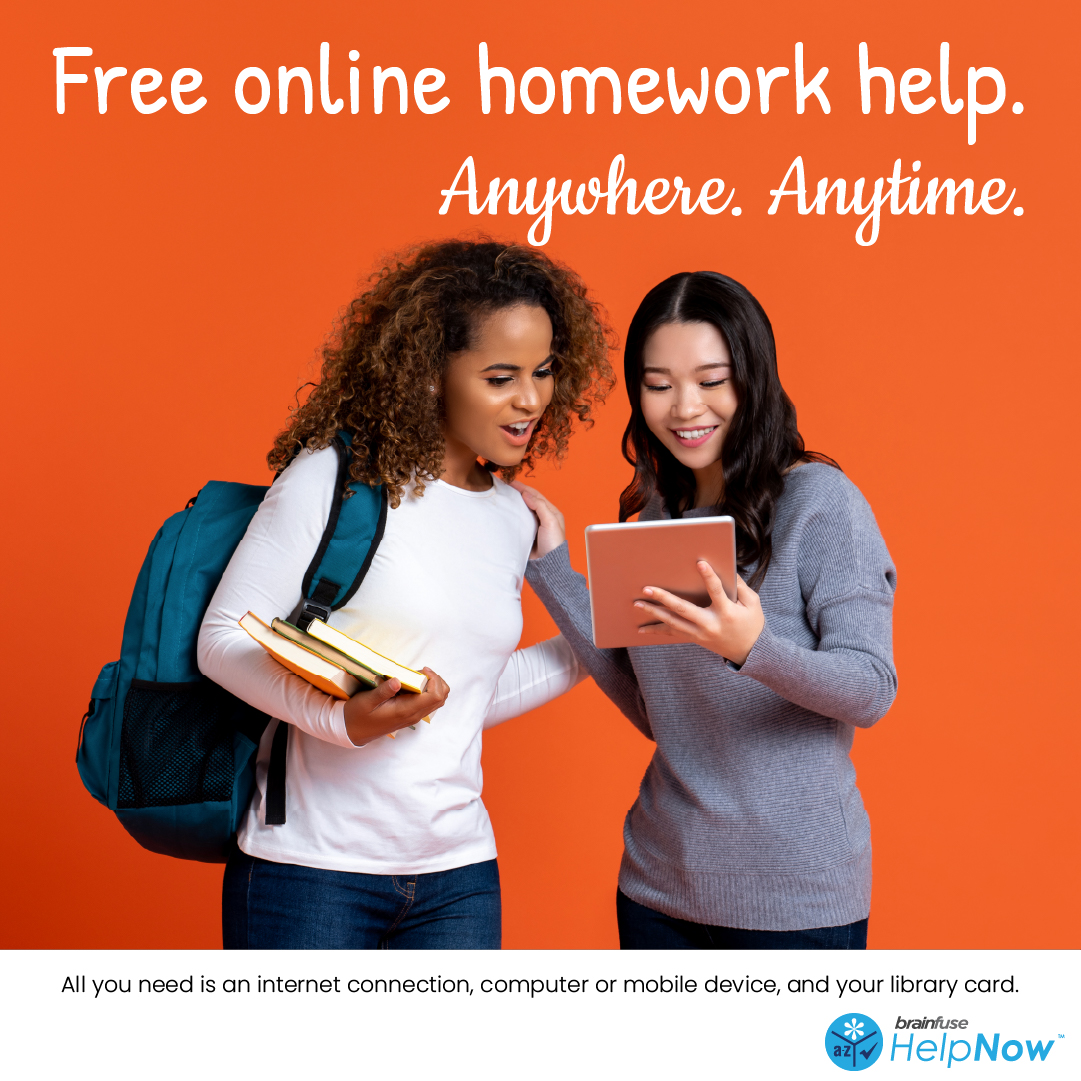 ---
Award-Worth TV at the Library
by Beth Cronk, Meeker County Librarian
The Emmy Awards are so different now, with few shows nominated from broadcast television, and many programs available only on streaming services. The quality of the programs is extremely high, but we know that many rural residents can't use streaming services or access cable television for one reason or another. Unfortunately, many streamed television programs are not available to purchase on DVD, but the library acquires many of the top-quality shows that are released on disc. The following television shows were nominated or won at the 2021 Primetime Emmy Awards on September 19, and they are available to check out in our library system, many of them at the Litchfield Library.
Mare of Easttown won most of the acting awards in the limited or anthology series/TV movie category. Kate Winslet won the Emmy for outstanding lead actress in a limited series, Julianne Nicholson won as supporting actress, and Evan Peters won in the category of supporting actor. This HBO series is a crime drama, with Winslet playing a detective in a small Pennsylvania town who investigates a local murder while trying to keep her own life from falling apart. This 7-episode mystery series is available to check out from the Litchfield, Dassel, and Cosmos libraries as well as a number of other libraries in our region.

The Crown is a Netflix drama about the life of Queen Elizabeth II and the rest of the British royal family. Season four won nearly every one of the Emmy Awards for drama, including best drama series, writing, and directing. The series also won all four major acting awards for a dramatic series: Josh O'Connor for lead actor as Prince Charles, Olivia Coleman for lead actress as Queen Elizabeth, Gillian Anderson for supporting actress as Margaret Thatcher, and Tobias Menzies for supporting actor as Prince Philip. The fourth season is set in the years 1979 to 1990, covering Margaret Thatcher's years as Prime Minister and most of Princess Diana's years with the royal family. Seasons one through three are available at Dassel Library as well as other libraries in our system; season four is on order and should arrive in early November.
Genius is a dramatic biography series on the National Geographic Channel. Each season focuses on a different innovator; so far they have featured Albert Einstein, Pablo Picasso, and Aretha Franklin. Cynthia Erivo was nominated in the category of lead actress in a limited series for season three, titled "Aretha." Litchfield Library has this DVD set on order.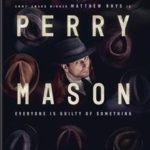 The new HBO series Perry Mason is nothing like the TV series of the same name from the 1960s, although it is based on the same series of detective novels. Matthew Rhys was nominated for best lead actor in a drama series for playing Mason, and John Lithgow was nominated for the supporting actor award. In the new TV series, the writers imagined what was happening in Perry Mason's life 2 years before the first novel, placing him in an edgy 1930s Los Angeles with a seedy private eye career, when he begins investigating the kidnapping and murder of a child and develops a sense of justice. The nominated first season is available to check out at Litchfield Library and several other libraries in Pioneerland.
Lovecraft Country was nominated for outstanding drama series as well as for acting and writing. This horror series is based on a novel by Matt Ruff, telling the story of a Korean War vet traveling throughout America in the 1950s, facing monsters from H.P. Lovecraft novels along with the racial terrors of the Jim Crow era. This DVD set is available to order from two Pioneerland libraries.
TV on DVD at the library runs the gamut from PBS Kids shows to Hallmark Channel movies to Stephen King's The Stand, so there's something for everyone. Take a look at the display above the DVDs at the Litchfield Library to browse for more TV-watching ideas.
---
Spooky stories for Autumn
By Rachelle Golde, Litchfield Children's Librarian
Autumn is a great time to read a spooky story, especially with Halloween right around the corner.  Here are some great scary stories for children and teens to enjoy this fall:
"The Little Old Lady Who Was Not Afraid of Anything" by Linda Williams: This picture book is great for all ages! A little old lady who lives in a forest must deal with spooky objects following her through the woods trying to scare her.  With repetitive phrasing, children will love to read along with you!
 "Creepy Carrots" by Aaron Reynolds: This picture book is a laugh-out-loud hoot to read. Jasper Rabbit starts to see carrots from Crackenhopper field in the most peculiar places. Are the carrots following him? What's a little rabbit to do? Check out the sequel, "Creepy Pair of Underwear."
 "Scary Stories for Young Foxes" by Christian McKay Heidicker: This chapter book features a collection of six connected stories which follow a group of fox kits as they survive in the wilderness. Great for ages 9 and older.
 "Coraline" by Neil Gaiman: This story follows a girl, Coraline, who discovers a world that is similar yet very different from her own. She must face a gruesome entity to save herself, her parents and three other souls from this world. This chapter book is recommended for ages 8 and older.
"The Dark Descent of Elizabeth Frankenstein" by Kiersten White: This story is a re-telling of Mary Shelley's Frankenstein from the perspective of Elizabeth, who is an adopted child of the Frankenstein's. She was adopted as a companion for their unpredictable son, Victor. Recommended for teens.
 "Eat Your Heart Out" by Kelly DeVos: This story follows six teens as they are forced to spend their winter break at camp during the worst blizzard in a century. These campers find out that the neighboring camp is literally crawling with monsters. Recommended for teens.
You might need to leave the lights on after reading these scary stories.
All Litchfield Library children's programs will be either digital or a take-home kit for the month of October. No in-person children's programs will be held. Please check the library's website for up-to-date information on programs and services, and to view the recorded storytimes: www.litchfield.lib.mn.us.
Until next time, happy reading!
---
A Bumper Crop of Fall Books
by Beth Cronk, Meeker County Librarian
This fall brings a bumper crop of new books from beloved and respected authors. Whether they've already been released or they're anticipated for later this fall, these books are causing as much buzz as the yellow jackets we're dealing with these days.

Beautiful World, Where Are You is the third novel by Sally Rooney. Her other two novels, Normal People and Conversations with Friends, both made it onto multiple best-of-the-year lists and were bestsellers. Her newest is also a bestseller, and the critics love it.  It's a coming-of-age novel about four young adults in Ireland, exploring their friendships and romantic relationships. Critics use words like "exacting," "sharp," "taut," and "precise" to describe her style, and they say she writes with the sure and confident hand of an older and more experienced author, while serving as an authentic voice of the Millennial generation. This novel is available now.

Colson Whitehead has won two Pulitzer Prizes, one in 2017 for his novel The Underground Railroad and the other in 2020 for his novel The Nickel Boys. His new novel Harlem Shuffle is one of the big books of this fall. It's described as a heist novel/family saga/morality play/social novel about race, set in 1960s Harlem. Ray is an upstanding furniture salesman who comes from a family of criminals, a fact he hides. His cousin is a thief who plans a heist at a fancy hotel, and he involves his respectable cousin as a fence for the stolen goods, sending his life and business into chaos. Whitehead's Pulitzer Prize-winning novels were heavy, but this one is described as fun and entertaining. "Harlem Shuffle" was just released September 14.

Anthony Doerr is also a Pulitzer Prize-winning novelist, winning the award in 2015 for the bestselling and beloved novel All the Light We Cannot See. His newest, Cloud Cuckoo Land, is being published September 28. This epic novel connects stories of a teenage girl in the siege of Constantinople in 1422, an elderly man in a 20th century library where a bomb has been set, and another teenage girl on a spaceship in the future. All of them are somehow related to an ancient Greek story that has survived through history. With themes of hope and stewardship, this book celebrates books, stories, and librarians.

Amor Towles' novel A Gentleman in Moscow was a bestselling book and a favorite of critics in 2016. His upcoming novel, The Lincoln Highway, is coming out on October 5. Set in the '50s, this road trip novel starts when 18-year-old Emmett is released from a juvenile work farm in Nebraska after serving his sentence, intending to head to California with his one remaining family member, his 8-year-old brother. He discovers that two of his friends stowed away with him to escape the farm, and they intend to take them all to New York City.
Other anticipated novels this fall include The Sentence by Louise Erdrich, which will be released on November 9; Oh William! by Elizabeth Strout, coming out on October 19; The Book of Form and Emptiness by Ruth Ozeki, which is newly available; and Matrix by Lauren Groff, which is already available.
The fall looks like a satisfying time for those who like to read well-crafted literature by top authors. You can request these books through our library catalog, even if they aren't published yet; library staff are happy to help you order them, too.
---
Not Your Grandmother's Christian Fiction
by Beth Cronk, Meeker County Librarian
9/8/21
Christian fiction, also called inspirational fiction, can appeal to readers who want a faith-based perspective in their reading. According to Amy Green, a publicist for publisher Bethany House, "The common stereotype from 20 years ago was that Christian fiction was mostly sweet and not very controversial. Someone picking up a book [now] might be surprised to find that it's not what their grandmother's Christian fiction looked like."
Many inspirational fiction readers use the Litchfield Library regularly, so we get some traditional Christian fiction automatically in large print each month. We have recently added some other inspirational novels that have gotten good reviews and have won awards.

Whose Waves These Are is a novel by Amanda Dykes that was named Book of the Year in 2020 at the Christy Awards, which are given for outstanding Christian fiction. A fisherman from a tiny town in Maine publishes a poem in the newspaper in 1944, asking people to send him a rock for the person they lost in the war, and promising he would build something with them. The poem goes viral (before that was a term), and when his niece comes to help him in 2001, she finds boxes of rocks still in his house and stone ruins on an island. This work of romantic historical fiction is described as moving and subtle, with believable characters and themes of grief, atonement, and hope. The novel was published in 2019 but is new to the Litchfield collection.

Dykes also wrote Set the Stars Alight, another seaside novel set in both the past and the present day. In this book, the events of the past take place 200 years before. A marine archaeologist discovers an artifact in her late parents' home in London, and her astronomer friend helps her explore its link to a story of three young friends at an estate on the coast, generations earlier. Reviewers say it has surprising twists and heartwarming friendship, and that it should appeal to both inspirational and secular fiction readers.

The Girl Behind the Red Rope is a novel by Ted Dekker and his daughter Rachelle Dekker. Ted is a bestselling author of many Christian thriller, fantasy, and historical novels. "The Girl Behind the Red Rope" is a thriller about a girl living in an isolated religious community in Tennessee, following the rules that will keep her safe and pure, and staying behind the barrier surrounding them. The arrival of the first outsiders she has seen in a decade cause her to question everything. Reviewers say it's a suspenseful and provocative novel about the world of religious extremism, but ultimately hopeful. It won the 2020 Christy Award in the best mystery/suspense/thriller category.

All Manner of Things by Susie Finkbeiner was a finalist for the 2020 Christy Award in the category of general fiction. Set in 1967, the novel features an estranged family in a small town who are learning to come together while the main character's brother is serving as an army medic in Vietnam. Reviewers describe it as realistic and beautifully written, featuring believable characters who reach the end of the book with greater faith and mutual respect.
Other recent additions to the Litchfield Library's inspirational fiction collection include A Lady in Attendance by Rachel Fordham, Fragments of Light by Michele Phoenix, and On the Cliffs of Foxglove Manor by Jamie Jo Wright.
The finalists for the 2021 Christy Awards will be announced soon. Look for those lists if you enjoy Christian fiction and are looking for top-notch writing.
---
Back to School Titles
By: Rachelle Golde, Children's Librarian
The first days of a new school year can be filled with anticipation, excitement, and nervousness for children of all grades and formats of schooling. Sharing picture books with your child can help them experience those first day-jitters through the viewpoints of characters in a story and let them gain a sense of security and acceptance about starting a new school year. These five picture books are in the Litchfield Library children's collection along with many other "first day of school" and school-themed stories.
"Time for School, Little Blue Truck" by Alice Schertle: In this story we tag along with a favorite book character, Little Blue Truck, and his animal friends. What will Blue do when his friends miss the school bus?
"The Day You Begin" by Jacqueline Woodson: This picture book reminds us all that it can be hard to start something new. Remember that we are all unique, and that sharing our stories with others allows friendships to grow.
  "The First Day of School" by Ester Van Der Berg: It's Robin's first day of school and he is not looking forward to it. After going to school though, he realizes how much fun he had. This is a great picture book to share with children heading to preschool or kindergarten for the first time.
  "Chu's First Day of School" by Neil Gaiman: Chu learns about all the special things his classmates can do on his first day of school. After some experimenting, Chu finds and shares what is special about himself.
"Chrysanthemum" by Kevin Henkes: This is a sweet story about a little mouse who loves her name, Chrysanthemum, until she goes to school where other children make fun of her name. A teacher and her parents come to her rescue while also teaching her classmates that teasing is not okay.
Make sure to get your summer reading logs turned in by August 28th to be entered into the bonus prize drawings.
Until next time, happy reading!
---
Resources to Get a Jump-Start on Back-to-School
By: Rachelle Golde, Children's Librarian
8/4/21
While many of us are still enjoying summer activities, back to school is right around the corner. Research has shown that kids who participate in library reading programs or have a daily habit of reading return to school in the fall with strong literacy and math skills as opposed to the children who do not read regularly throughout the summer months. The Litchfield Public Library can help you give your children a head-start with a variety of materials and resources.
The Litchfield Public Library and Pioneerland Library System have a large collection of children's books for all ages. From picture books, to easy readers and beginner chapter books, to full sized novels the Litchfield Library can find something for everyone. Spending at least 20 minutes per day with your early readers is important. These 20 minutes can be split into smaller chucks of time if needed. Bedtime and nap times are a great way to develop a designated time and habit for sharing books with your children. As your child becomes an independent reader it is important to show interest in what they are reading. Ask them to tell you about the book that they are reading. Perhaps read a book together or have a family book club.
Audio books are a great way to incorporate stories that might be at a higher reading level for your child. They are a great way to pass the time during car trips or just passing the afternoon when it is too hot to play outside. Pair an audio book and its matching title in book format for kids to read along.  Audio books are available for picture books as well as chapter books.
Libby and Overdrive are the two digital libraries provided by Pioneerland. These digital libraries include picture books, chapter books, magazines, and audio books for kids, as well as a good collection of modern and classic books for teens.
Storytime is a library program that is currently meeting on Fridays at 10am. This is a fun relaxed program which includes a variety of picture books read aloud and more. For fall programming starting in September, storytime will also feature an arts & craft project. Storytime is planned for preschool ages; however, all ages are welcome to attend.

BrainFuse is a free online tutoring service through the Pioneerland Library System for grades K-12. Tutoring is available in English and Spanish and covers all major subject areas. Click the BrainFuse graphic found on the left sidebar on the Litchfield Library's website to access this service.  You will need your library card to access this online service.
Day by Day online storytimes is a web based storytime with songs, video links, and suggested activities for children.  Click the link found on the left side bar on the Litchfield Library's website to access this resource.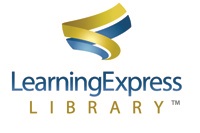 Learning Express Library includes online tutorials, practice tests, and e-books. It includes subjects such as writing, math, science, career skills and job search, college test prep, and more.  You will need your library card to access this online service. To access this resource, click on 'Learning Tools' located on the left sidebar on the Litchfield Library's website.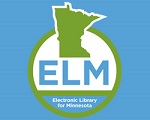 eLibrary MN (ELM) is a digital library for the state of Minnesota. This is a great resource for nonfiction children's and teens' books. There is also a large collection of digital graphic novels and fiction books for kids and teens.  This is a free service to anyone in the state of Minnesota. To access this resource, click on Learning Tools located on the left sidebar on the Litchfield Library's website.
Enjoy the last days of summer and get a head-start on school by checking out these awesome resources for children and teens.  If you need help to access any of these resources, please ask a librarian; we are happy help!
Until next time, happy reading!
---
Summer Digital Programs bring music and culture from Australia
By Rachelle Golde, Litchfield Children's Librarian
The Pioneerland Library System just launched a system-wide dual digital program for all 32 library branches, including the Litchfield Public Library. These exciting video programs for all ages are made possible by the Minnesota Arts and Cultural Heritage Fund and are currently available for viewing through August 6th.
Tails and Tales: Australian music, animals and more is an energetic fusion of Australian music, culture, comedy, character building, storytelling, and audience movement! This program is recommended for all ages.
Aussie Funk Jam is a hands-on video program. Participants will learn how to make a didgeridoo from household items and how to play it. You will also learn about Australian and Aboriginal culture.  You can even participate in a virtual jam session with the video! This program is recommended for older children and teens; however, all ages are welcome to watch.
Both video programs are created and performed by Rob Thomas of Didgeridoo Down Under. Rob has been making and playing didgeridoos for 30 years and has performed throughout the United States. He has recorded many CDs and has even created music for several films. Rob loves to inspire children to become better global citizens through his music and motivational talks about literacy, character, and environmentalism. After traveling the world and living in Australia, Rob currently resides in western North Carolina with his wife and their many pets.
To access these video programs, go to your library's website and click on the link to register for the program. The Litchfield Public Library's web address is www.litchfield.lib.mn.us. Immediately after you have registered you will get a message with the link to access the video program. The programs are posted in a Google Classroom. If you wish to watch the program at a later time, simply bookmark the link and save the access code for the Google Classroom so you can easily find it again on your computer or internet device. Each program has its own registration; if you would like to watch both programs you will need to register for each program.
Be sure to complete the program evaluation form after watching each video! These evaluations are important to the Pioneerland Library System as well as to the Minnesota Arts and Cultural Heritage Fund. By completing the short evaluation form found in each of the programs Google Classrooms, you will help your library to bring in future programming.
Until next time, happy reading!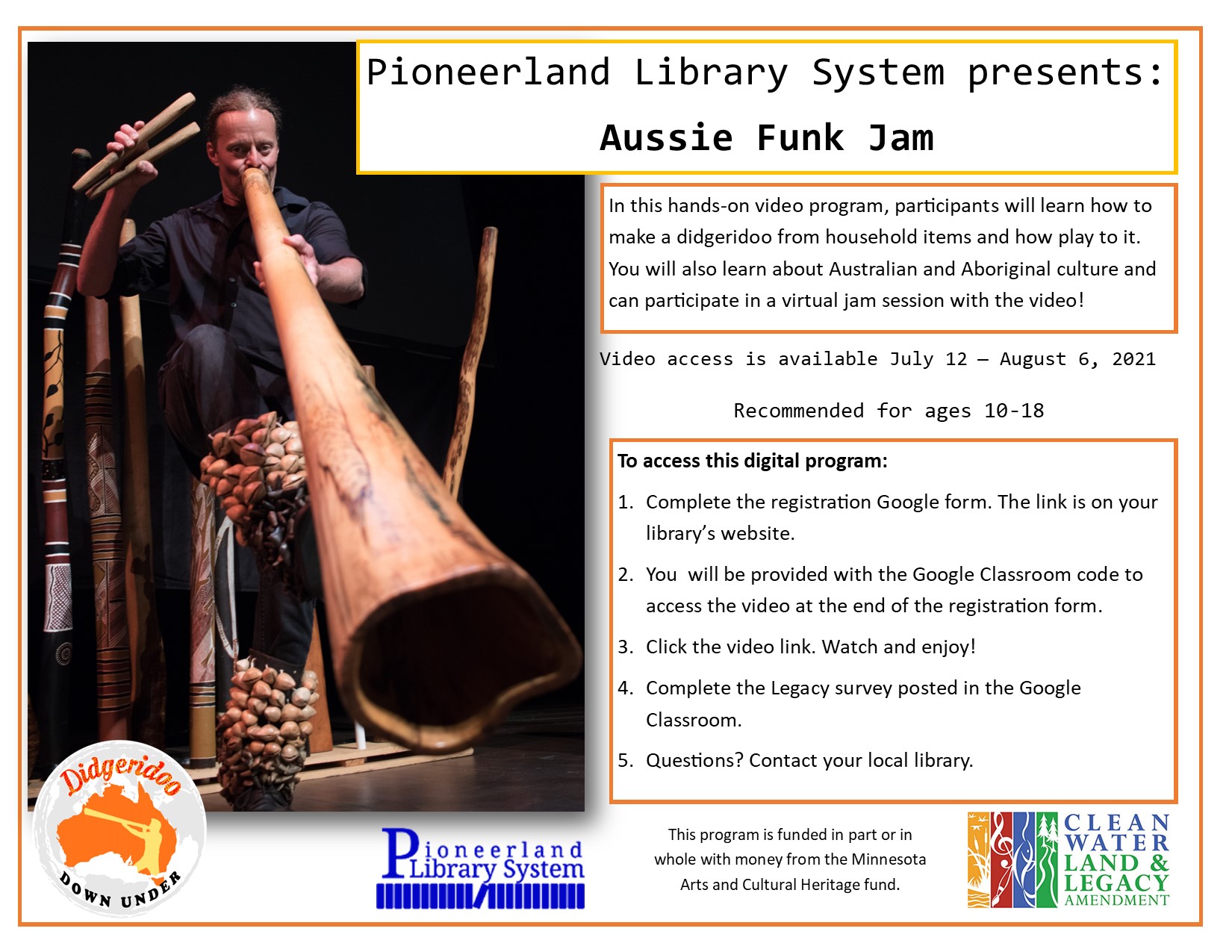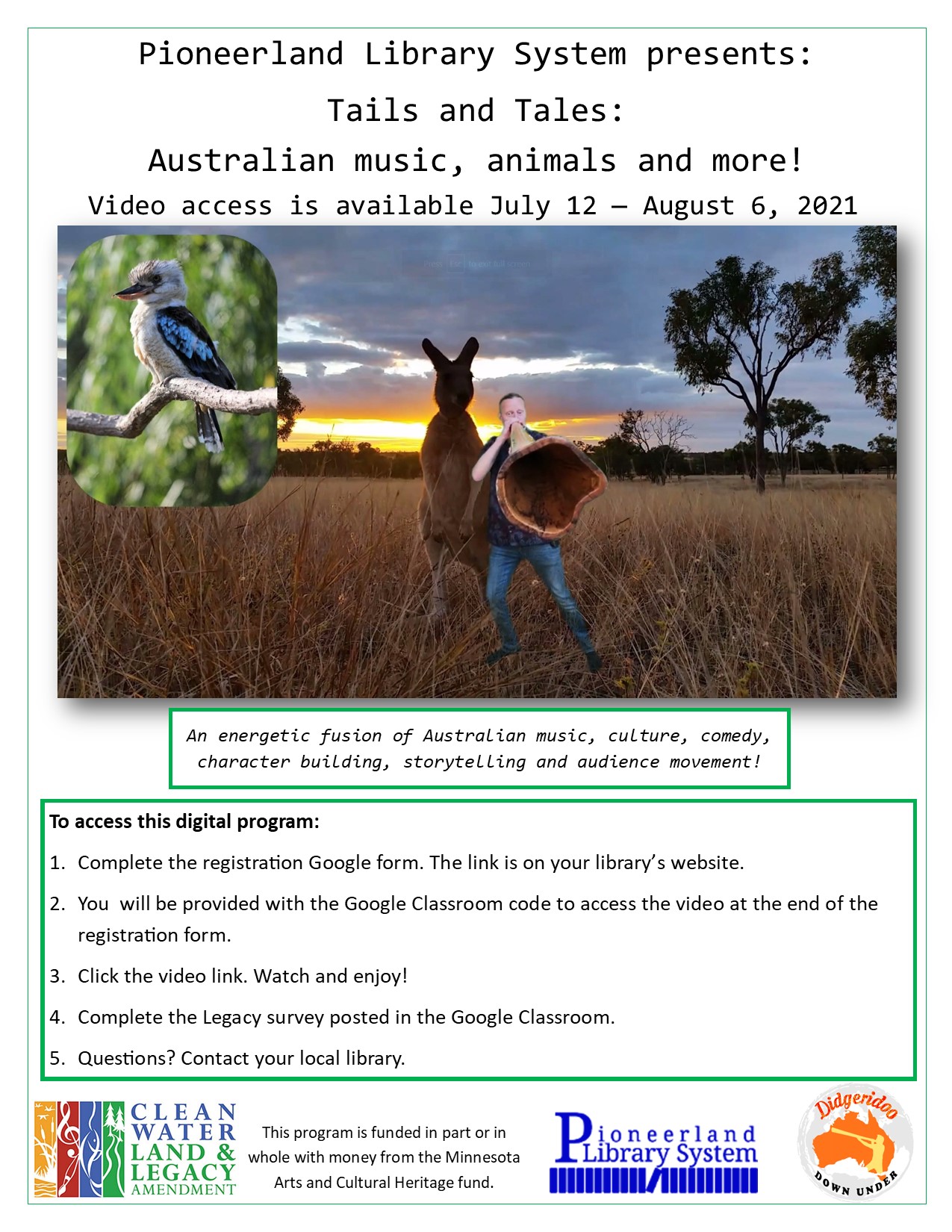 ---
Music Speaks to the Heart
by Beth Cronk, Meeker County Librarian
7/28/21
"Where words fail, music speaks." Author Hans Christian Andersen is known for writing beloved stories such as The Ugly Duckling and The Little Mermaid, but he also wrote this famous quotation celebrating the power of music.
The Litchfield Library has many music CDs, books about music and musicians, and DVDs featuring music in one way or another. Some new additions to the local collection are available for checkout or to request:
This year's Grammy Award in the category of Best Roots Gospel Album went to Celebrating Fisk: The 150th Anniversary Album by the Fisk Jubilee Singers. The Fisk Jubilee Singers are an American a cappella ensemble that performs spirituals originally sung by slaves before the Civil War. This album includes favorites such as "Wade in the Water," "Blessed Assurance" featuring Cece Winans, and "When the Saints Go Marching In."
Taylor Swift's album folklore won the Grammy for Album of the Year. This album has proved difficult to categorize, with some calling it alternative music, pop, or folk. I would call it primarily folk music, with her country and pop roots affecting the mature, poetic songs. If you enjoy folk music but think you don't like Swift based on her earlier songs, I would suggest you give this album a listen; you might be surprised at its complexity.
Morgan Wallen's Dangerous: The Double Album has been a best-selling album this year. This is the second album for the country singer, and it features duets with Chris Stapleton and Ben Burgess.
All three of these music CDs are available to check out from Litchfield Library.
Filmed stage productions of musicals are only occasionally available to the public, but perhaps the tide is turning with the pandemic shutting down live theatre for so long and with Hamilton leading the way with its filmed version available on Disney Plus. The UK production of 42nd Street is available on DVD to check out from the library. This musical is based on a 1932 novel and a 1933 movie, plus other songs of the '30s written by the movie musical's composers. The original stage show opened in 1980; the filmed production is a revival that opened in 2017.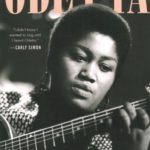 The book Odetta: A Life in Music and Protest is a biography by Ian Zack. Called "the Voice of the Civil Rights Movement, Odetta was an opera-trained singer who wrote and sang folk songs that inspired protestors and activists, as well as many artists through the decades from the 1960s to the present. The author interviewed Joan Baez, Harry Belafonte, and many other musicians who worked alongside her.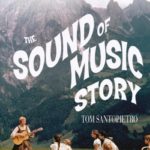 If the Litchfield Community Theatre's production of The Sound of Music puts you in the mood for more of the musical, you can come to the library for a fix. Litchfield Library has the Julie Andrews movie from 1965, the movie soundtrack on CD, the 2013 television production The Sound of Music: Live!  and the book The Sound of Music Story: How a Beguiling Young Novice, a Handsome Austrian Captain, and Ten Singing von Trapp Children Inspired the Most Beloved Film of All Time by Tom Santopietro.
As Maria sings in the musical, "the hills are alive with the sound of music." I hope music that you enjoy surrounds you this summer.
---
The Joy of Listening to Stories
by Beth Cronk, Meeker County Librarian
6/30/21
More and more people are discovering the joys of audiobooks. If you're taking a road trip this summer, if you commute for work, or if you like to have something to entertain you while you accomplish something like cleaning or cooking, audiobooks can be a fun and interesting way to pass the time.
Pioneerland Library System has a substantial collection of downloadable audiobooks on the Overdrive e-book service. You can access those with your library card through the Overdrive and Libby apps, and listen with your phone, tablet, or computer. These audiobooks are very popular, because you can check them out from home or anywhere you have an internet connection for your device, and play them on the go, even if your vehicle doesn't have a CD player.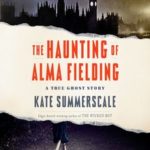 The newest additions to Pioneerland's downloadable audiobook collection include The Haunting of Alma Fielding: A True Ghost Story by Kate Summerscale, The Broken Heart of America: St. Louis and the Violent History of the United States by Walter Johnson, and Cold Mourning, a Stonechild and Rouleau mystery by Brenda Chapman.
Our libraries continue to get new books on CD, as well. If you like to play audiobooks in your CD player, you can choose from a large collection of those at Litchfield Library and other libraries in the Pioneerland system.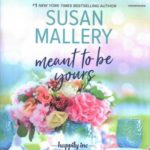 Litchfield Library has recently added Susan Mallery's book Meant to Be Yours as a book on CD. This is the fifth book in the Happily Inc. series of romances. Wedding coordinator Renee believes she isn't meant to get married. Then she meets author Jasper, a former military man who thinks he's too damaged for relationships. Together they have to decide whether to take a chance on love.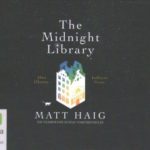 The Midnight Library by Matt Haig is another new addition to the Litchfield collection of books on CD. Actress Carey Mulligan reads this fantasy novel, which has been a big hit with general readers. The library in the title contains an infinite number of books. For each person, there's one book telling the story of a person's life as it happened, and another book for each of the lives they could have lived if they'd made different choices. Some compare it to the movie It's a Wonderful Life or the TV show The Good Place; the premise also reminds me of the new TV show Loki. Despite the somewhat unsettling premise, reviewers say it's a feel-good book.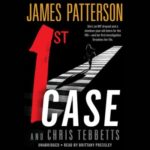 James Patterson comes out with a new book about once a month, and they are always popular. The Litchfield and Cosmos libraries recently added his book 1st Case on CD. Co-written with Chris Tebbetts, this technothriller features hacker Angela who gets kicked out of MIT and recruited to the FBI. Angela has very little training before starting on her dangerous first case, tracking a pair of serial killer brothers.
The other libraries in Meeker County have a selection of new books on CD available, as well. Grove City Library has recently added The Family Upstairs by Lisa Jewell, Walk in My Combat Boots by James Patterson and Matt Eversmann, and The Bounty by Janet Evanovich. Dassel has recently gotten a couple of classics: Heart of Darkness by Joseph Conrad and The Adventures of Tom Sawyer by Mark Twain. Cosmos Library's new additions are Sunflower Sisters by Martha Hall Kelly, The Vanishing Half by Brit Bennett, and The Silent Wife by Karin Slaughter.
Does it count as reading books when you listen to audiobooks? Yes! It's just another format. If you like to read by listening, the library supports you in doing that. Stop in or go online to find your next listening adventure.
---
Graphic Novels
By Rachelle Golde, Litchfield Children's Librarian
Summer reading at the Litchfield Public Library has kicked off to a great start. You can still pick up your reading log anytime throughout the summer. All sorts of books are flying of the shelves and into the hands of eager summer readers. The graphic novel is one type of book that has seen a huge growth in popularity across all ages.
Graphic novels and comics have a history of being recognized as less challenging or fluff reading; however, graphic novels are full-length novels with complex plots, characters, and vocabulary, just formatted similarly to that of comic strips. Graphic novels are a great place to start for reluctant readers as the combination of text and images helps the reader to decode and comprehend the story at a higher level than that of text-only novels. This combination of text and high-quality illustrations make graphic novels a high-quality, sought-after reading material for all ages.
Graphic novels help the reader to build reading and comprehension skills like vocabulary, fluency, grammar, figurative language, inferencing, sequencing, and more. The text formatting in graphic novels can vary throughout the story to show emotions, thoughts, and feelings which also directly relate to the images provided on each page; making graphic novels a wonderful resource for building and learning social and emotional skills through the relationships found between the text and images.
Graphic novels can be found in every genre including fiction and nonfiction categories. Classic literature is also being retold through graphic novel formats for children and teens. These graphic novels can introduce classics to children at an earlier age in a format that is more easily understood. It will also help children and teens to relate to the unabridged classic texts when they are ready to tackle them.
The Pioneerland Library System and the Litchfield Public Library have a wide selection of graphic novels for all readers, including popular series titles such as "Dogman" by Dav Pilkey and "Wings of Fire" by Tui Sutherland.  The Litchfield Library orders new upcoming graphic novel titles on a regular basis. Check out the 'New Books' shelf in the children's area to find the newest graphic novels. The Litchfield Library also has a designated section just for children's and young adult graphic novels located in the children's area. Some graphic novels that have recently arrived on the 'New Books' shelf at the Litchfield library include:

"Blue, Barry & Pancakes" by Dan & Jason- Litchfield has both volumes 1 and 2 of this new graphic novel series recommended for ages 6-8 (volume 3 will be out this fall). Blue, Barry, and Pancakes are the best of friends and often find themselves on wild space adventures.
"Miles Morales Shock Waves: A Spider-Man Graphic Novel" by Justin A. Reynolds. This Spidey-themed novel is recommended for ages 9-11. Can Miles, or uh, Spider-Man, save a new student's missing father?

"Dragon Hoops" by Gene Luen Yang. This big action, high school basketball story is recommended for teen readers. This year's epic basketball season is going to change lives including his own.
Until next time, happy reading!
---
Beach Reads for Hot Days
by Beth Cronk, Meeker County Librarian
In the summer, some people look for books referred to as "beach reads." Some look for a good book to take on vacation or to the lake. (And yes, now and then a library book does get dropped in a lake.) Some just want an absorbing book to read while they sit still and try to stay cool. The Litchfield Library has a variety of new books that would be fun for different kinds of readers.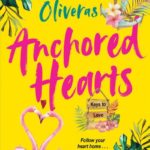 If you're looking for a contemporary romance, Anchored Hearts by Priscilla Oliveras might interest you. An award-winning photographer returns home to Key West after traveling the world. He faces the complications of restoring relationships with his estranged family and seeing the woman he loved who he left behind years ago. This is Oliveras' second romantic comedy set in Key West, Florida, featuring Latinx families.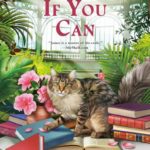 If fluffy mysteries are your thing, pick up Cat Me if You Can by Miranda James. This is the 13th book in the Cat in the Stacks cozy mystery series, and it's a crossover with James's Southern Ladies series. Charlie Harris and his cat Diesel travel to Asheville, North Carolina, with Charlie's fiancée. They stay at a fancy hotel and attend a meeting of the mystery book club at the public library. An uninvited guest at the book club meeting is murdered; let's hope THAT never happens when our mystery book club meets! Charlie, Diesel, and the Ducote sisters from the Southern Ladies series team up to solve the crime.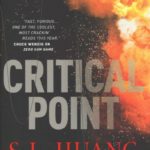 If action and adventure are more fun for you, you could try Critical Point by S.L. Huang. It's described as a sci-fi thriller, and it's the third book in the Cas Russell series. Cas is a math genius and a vigilante with superhuman abilities. She works to stop a dangerous group that's trying to brainwash the world, and the people involved target her friends in retribution. Reviewers say it should appeal to people who like morally-ambiguous superheroes.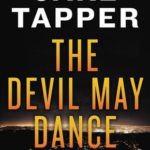 For a realistic thriller rather than a sci-fi thriller, look for The Devil May Dance by Jake Tapper. Tapper is an anchor on CNN, and this is his second book in the Charlie and Margaret Marder mystery series. Set in the '60s, this one involves Bobby Kennedy, Frank Sinatra, the Sands in Las Vegas, the Rat Pack, Hollywood, and Scientology.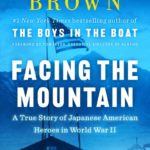 If you prefer real to imagined history, Facing the Mountain: A True Story of Japanese American Heroes in World War II may be what you're looking for. Author Daniel James Brown wrote the bestselling "The Boys in the Boat" about the U.S. Olympic rowing team in 1936. This time he tells the story of four Japanese-American families and their sons who fought for the U.S. overseas, while their families were put in concentration camps here at home.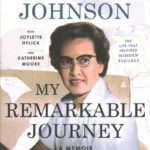 Another work of real history, the memoir My Remarkable Journey tells Katherine Johnson's life story in her own words, with the help of authors Joylette Hylick and Katherine Moore. If you enjoyed the book or movie "Hidden Figures," you know about the contributions NASA mathematician Johnson made to America's first flights into space. This memoir covers her entire life, from her origins as a child prodigy in West Virginia to receiving the Presidential Medal of Freedom at age 97. Johnson died in 2020 at the age of 101.
Whatever you find fun, suspenseful, or fascinating to read, you usually can find it through the library. You can search the online catalog and place requests there, call the library to request a book, or walk in to peruse the shelves. The doors are unlocked and the library isn't making appointments for visits anymore; just drop by any time during normal library hours, and you can take all the time you want picking out your books. Curbside pickup is still available, as well.
---
Summer Reading Program
By Rachelle Golde, Litchfield Children's Librarian
The Litchfield Public Library will have a full summer reading program starting on June 1st. The program will run through the summer and end on August 28th, 2021. This summer's reading program will be bold, bright and colorful with the theme "Reading Colors Your World".  The summer reading program will include reading logs to earn prizes, bonus prize drawings, activity packets, take-home kits, digital programs, outdoor small group programs and an outdoor storytime.
Storytime will be held outdoors on Friday mornings at 10am starting June 11th through August 20th. There will not be a storytime program on July 2nd in celebration of the Independence Day holiday. Storytime is geared towards preschool and elementary grade levels but is open to all ages.
Maker Space for grades 3-5 is where kids will create a hands-on STEAM based project. This will be held on June 16th, July 14th, and August 11th at 1pm. This is an outdoor program and all participants will need to register in advanced with the library in order to attend. There are capacity limits for this program.
Australian Music Animals & More is a digital video program for all ages. Learn about Australian culture and animals through this upbeat musical performance. This will be available from July 12th through August 6th. Registration is required for access to the video. More information will be posted on how to register as we get closer to the program date.
Aussie Funk Jam Didgeridoo Workshop is a digital video program recommended for ages 10-18. This will be available from July 12th through August 6th. This program will also include a take-home kit with materials to construct your own digeridoo along with the video program. Registration is required for access to the video. More information will be posted on how to register as we get closer to the program date.
Take & Make kits for children will be available each month. These kits are geared towards preschool and elementary grades.
The library will continue to offer activity packets with a variety of coloring and activity pages throughout the summer months. You can pick one up during your next visit to the library.
In the event of bad weather, all outdoor programs will be cancelled. Examples include rain, storms, and excessive heat warnings, etc. Notices will be posted in the event of a cancelation online and at the library.
All library take-home kits and activity packets are available while supplies last.
Bonus prize drawings will take place at the end of the summer reading program. There are multiple ways to earn entries to your choice of three children's bonus prize drawings and three teens' bonus prize drawings. Five names will be drawn for each of the bonus prize choices.
Make sure to visit the Litchfield Public Library's website https://www.litchfield.lib.mn.us/ for the most up-to-date information regarding programs and activities. You can also call the library at (320) 693-2483.
Until next time, happy reading!
---
Summer Slide
By Rachelle Golde, Children's Librarian
Summer break is right around the corner.  Many of us are looking forward to a break from Zoom classes and navigating the many digital education tools that we had to learn in a crash-course fashion to keep our students going with digital education this school year. While educators and parents deserve a well-earned break there is still hard work ahead of us this summer as we enter the season of summer slide.
Summer slide refers to the academic losses which happen over the summer months when schools are not in session. When students are not actively engaged with learning opportunities, they forget some of the knowledge and skills that were learned during the school year.  Children that do not read during the summer months can lose up to two months of learning by the start of the next school year. While the summer slide has been a long-time worry, this summer is different as we must also include what is being called the COVID slide. The COVID slide refers to the learning losses that occurred during the COVID-19 pandemic year in which many schools experienced closures.
Families can get help with negating some of the effects of the summer slide through summer programs such as those provided by schools, community education, and libraries. Students that participate in library summer reading programs can: score higher on math and reading achievement tests at the beginning of next school year; have access to ongoing learning opportunities to practice and learn skills; and learn to use the library as a lifelong source for learning and information.
The Litchfield Public Library will be offering a full summer reading program with activities such as reading logs, storytime, maker-space, take-home activities, and digital programs. Summer reading starts on June 1st.  All the summer programs provided by the Litchfield Public Library are free to all children. Some programs are limited by age-appropriateness or by group capacity limits. Please check with the library for more information regarding any program questions you may have. Just a reminder that all outdoor programs will be canceled in the event of bad weather. Here is a quick overview of the programs aimed to decrease the effects of summer slide at the Litchfield Public Library:
Storytime: This outdoor storytime can be enjoyed by children of all ages. It is geared towards preschool and lower elementary grade levels, but all are welcome. During storytime, we will explore and learn literacy skills through stories, fingerplays, songs, and movement. Since this program is outdoors please dress in weather-appropriate clothing and bring a blanket or lawn chair for seating.
Maker-space: This outdoor small group program will explore STEAM concepts through hands on projects for grades 3-5. This program will be held once per month and is planned to be a 1-hour long program. You must be registered ahead of time to participate in this program. Please contact the library to register.
Tails & Tales Australian music, animals, and more! Digital program: An energetic fusion of Australian music, culture, comedy, character building, storytelling, and audience movement! Video access available July 12-August 6. Must register for video access. For all ages. Watch the library's website for more details to come.
Aussie Funk Jam Didgeridoo workshop: Digital video program recommended for ages 10-18. Must register for video access. Watch the library's website for more details to come.
Reading logs with incentive prizes: The goal is to make reading a joyful, long-lasting experience for children and teens. Reading books of your choosing and earning small prizes along the way creates a positive reading experience that lasts. Logs will be available starting on June 1st at the Litchfield Public Library.
Take-home activities: There will be monthly activity packets that feature a variety of coloring pages, pencil and paper puzzles and games, along with reading, writing, and math practice pages. There will also be monthly take and make kits for children to explore arts and crafts materials through a different project kit each month. All take-home activities are available while supplies last.
Until next time, happy reading!
---
How Can I Watch the Oscar Winners?
by Beth Cronk, Meeker County Librarian
The Academy Awards happened with a delayed and COVID-adapted ceremony recently. It's an understatement to say it has been an unusual year for movies. It's also true that access to movies has had something of a shift in the past few years, as some are available only through streaming services and not on DVD, making them unavailable for library purchase. Some of the Oscar-winning and nominated movies are available now to borrow from the library, some will be soon, and others may never be.
Promising Young Woman is available in Pioneerland libraries now, including at Litchfield Library. The film won the Academy Award for best original screenplay, and it was nominated for best picture, best actress, best director, and best film editing. Described as a revenge movie mixed with dark comedy, the movie stars Carey Mulligan as a brilliant, grieving woman leading a double life.
Soul is the new Disney/Pixar movie directed by former Minnesotan Pete Docter. This children's film appeals to all ages, with gorgeous animation and a storyline about finding your passion and the beauty in life. It won the awards for best animated feature film and best score., and it was nominated for best sound. "Soul" is currently available in many Pioneerland libraries, including Litchfield.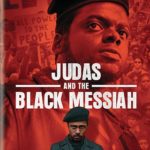 Judas and the Black Messiah is newly available on DVD at Litchfield Library and others in the system.  Based on a true story, the movie tells the story of William O'Neal, who infiltrated a chapter of the Black Panther Party as part of a plea deal with the FBI in order to gather intelligence on Chairman Fred Hampton. Daniel Kaluuya won the best actor Oscar for his portrayal of Hampton. The movie's song "Fight for You" by H.E.R. won the award for best song. The film was also nominated for best picture, best original screenplay, best cinematography, and best supporting actor, LaKeith Stanfield playing O'Neal.
The best international feature film honor went to Another Round, which is currently available through the libraries. This Danish tragicomedy stars Mads Mikkelsen as a high school teacher who begins an experiment with four other teachers: they decide to drink daily and maintain a constant blood alcohol level to see if it improves their lives. The movie's director was nominated for an Oscar, as well.
The visual effects category at the Academy Awards is normally full of action, fantasy, and sci fi movies. This is usually the group of movies I'm most familiar with! On the NPR podcast "Pop Culture Happy Hour," the hosts mentioned that this year there weren't many of the big action blockbusters to fill that category, so they believed the winner, Tenet, was lucky to get such an honor. In any case, this Christopher Nolan sci-fi thriller about a man fighting for the survival of the world was also nominated for best production design. It's available through the libraries now.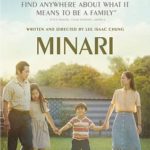 Minari will be available for checkout later this month. This drama about a Korean-American family starting a farm in 1980s Arkansas was nominated for best picture, best actor (Steven Yeun), best director, best original screenplay, and best score. Yuh-Jung Joun won the Oscar for best supporting actress for her performance as the family's grandmother.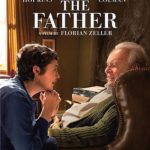 The family drama The Father will also be available in Pioneerland libraries in the second half of May. Anthony Hopkins won the best actor Oscar for his portrayal of a man with dementia, and the movie won the award for adapted screenplay.
Many of the nominated movies are also available through the library now or will be soon. Stop into the library to browse the DVD collection, search the online catalog from home, or give the library a call to request the movie you'd like to watch. You can pick them up through curbside, or you can walk in to check them out; the library doors are unlocked for drop-in visitors.
---
Children's Bilingual Books
By Rachelle Golde, Litchfield Children's Librarian
Hello! Hola! Did you know that the Litchfield Public Library has a wonderful collection of bilingual books in Spanish and English? The bilingual books in the children's collections are getting a new look with an added spine label sticker. The purpose of the new bilingual spine label is to help patrons to easily find children's books that are in both English and Spanish. Bilingual books are great for teaching and learning multiple languages or for children who are growing up with multiple languages in their homes. These books are also great for readers of only English or Spanish, as the books can be enjoyed by children in both languages.
Bilingual books are great to read aloud to your children, as well as, for independent reading. For children who do not know Spanish, reading bilingual books allows children the opportunity to see, compare, and relate the Spanish words with the English words. The Litchfield Library has several bilingual first words and beginner picture dictionaries; this type of book is wonderful for all readers who are learning a new language. These books show a picture along with the word for the picture in both languages. This can help readers gain vocabulary in both languages. For those who already know or are learning Spanish or English reading bilingual books helps the reader to focus on both languages within the text, as well as, helps them to gain vocabulary and comprehension of both languages. Bilingual children's books are a great resource for teens and adults who are learning Spanish or English and want to practice reading. The shorter length of children's books makes the task of reading in a language other than your own first language seem less daunting.
Bilingual books are also a great way to read stories about cultures, people, and places that are different from you and your own experiences. Reading diverse books inspire empathy and can help children to look at the world with multiple points of view. The Litchfield library has a variety of children's fiction and nonfiction bilingual books. Some suggested titles that can be found in the Litchfield children's collection include:
 "Pio Peep! Traditional Spanish Nursery Rhymes" selected by Alma Flor Ada
 "My First Spanish Word Book: mi primer libro de palabras: a bilingual word book" by Angela Wilkes
 "Calor: A Story of Warmth for All Ages" by Junita Alba illustrated by Amado Peña
We also have a nonfiction children's series that is trilingual. It features English, Spanish, and American Sign Language.  Some titles in this series written by Kathleen Petelinsek include: "Family and Friends/ Familia y Amigos", "Clothes/Ropa", and "At Play/Jugando".
Whether you are looking for books in Spanish, English and even American Sign Language the Litchfield Public Library has a unique collection of bilingual books for children of all ages. As always, the staff at the Litchfield library are happy to help if you need assistance locating a title.
Until next time, happy reading!
---
Magazines for Chilly Days
by Beth Cronk
After an early start, spring has slowed down, which makes for good reading weather. One kind of reading material you might forget about is magazines. Our library offers a variety of magazines in print and electronic form for you to check out.
In pre-pandemic times, our newest magazine issues could only be read in the library. These days you'll need to limit your time in the library, so even the most current magazines are available for checkout. Newspaper issues can also be checked out, with the exception of the Litchfield Independent Review.
Some popular choices in the Litchfield magazine collection include People, The Atlantic Monthly, Country Living, American Patchwork and Quilting, and HGTV Magazine.
Magazines can be requested from other libraries, too. You can search for a magazine title in the catalog. You can tell it's a magazine because it will say "magazines" where the call number goes, and it will say "serials" along the left side of the page. You can also call the library to ask if we can order a particular magazine for you. Some popular choices you can request from other libraries include Quilting Arts, Ranger Rick, Better Homes & Gardens, Country Woman, and the Scooby-Doo comic books.
Pioneerland Library System added e-magazines back into the Overdrive e-book service during the pandemic, so that people would have easier access to magazines from home. To find them, go to your Libby or Overdrive app and look for the magazine category, or go to the library catalog on a computer and click on "Download ebooks," then look for the magazine category along the top of the screen.
Pioneerland's e-magazines include magazines that cover travel, health and fitness, food, and home and garden, among many other topics. There are 1,200 electronic issues available to borrow from the comfort of your home.
Not sure which magazine you want to read? You can come into the Litchfield Library to take a look at the shelves. The doors are unlocked and you don't need an appointment to browse the collection or check out your holds. You'll need to limit your time to about fifteen to twenty minutes and wear a mask correctly throughout your visit. Visiting the library works mostly the same way it has for several months, but now with no need to call ahead unless you need a computer or the small study room. If we reach capacity, we may ask you to wait outside until someone else leaves.
Age limits have returned to normal policy: children age seven and younger need to be supervised in the library by someone twelve years old or older.
Curbside pickup remains available during all library hours. Call from outside and staff will be happy to bring your things out.
Whichever way you use the library – in person, through curbside service, or from home – we are happy to help you find the library materials you want.
---
Books for Mystery Fans
by Beth Cronk, Meeker County Librarian
"When you have eliminated all which is impossible, then whatever remains, however improbable, must be the truth." Sherlock Holmes said some version of this in many stories. Mystery readers enjoy trying to solve puzzles as they read, and usually they are voracious readers. Are you looking for a new mystery novel? Litchfield Library has many to check out.
Who Speaks for the Damned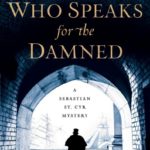 is a recent novel in the Sebastian St. Cyr series by C.S. Harris. Sebastian is a viscount, an Army officer, and a master of disguise in Regency England. The author describes him as Mr. Darcy with a James Bond edge.  In this fifteenth book in the series, a disgraced British nobleman believed to be long dead is found murdered during London's celebration of the defeat of Napoleon. The latest novel in this series, What the Devil Knows will also be available soon.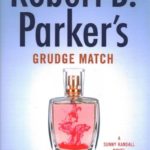 Author Robert B. Parker died in 2010, but his book series go on through the work of other authors. Mike Lupica is a prominent sports writer:  a columnist, a co-writer of athlete autobiographies, and the author of many sports-focused novels, especially for kids. He has written a few books in Robert B. Parker's Sunny Randall series for adults, and reviewers say he captures the original writing style. One in the series recently added to the Litchfield collection is Robert B. Parker's Grudge Match. In this installment, a gangster comes to private investigator Sunny for help, even though she double-crossed him in a recent deal by tipping off the FBI to one of his activities. He wants her to find his girlfriend who has disappeared. Sunny doesn't trust him but wants to help find the woman, who has risen through the ranks of the mafia.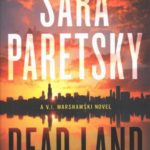 Dead Land is Sara Paretsky's latest in the V.I. Warshawski series. V.I. is a private eye in Chicago, and in this novel, she encounters political corruption in the city when her goddaughter's boyfriend is murdered because of the community group he's working for. She discovers a far-ranging conspiracy involving Chicago's parks and lakefront property plus South American politics.  Reviewers say it's a high point in this long-running series.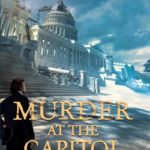 Murder at the Capitol by C.M. Gleason is the third book in the Lincoln White House mystery series. Washington, D.C. is celebrating the 4th of July in the midst of the Civil War. A body is found in the unfinished Capitol building, and Lincoln's friend Adam Speed Quinn investigates the situation with the help of a doctor and a journalist. Reviewers love this one, with its mix of fictitious and real people and events.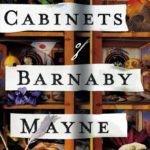 The Cabinets of Barnaby Mayne by Elsa Hart is another historical mystery. In 1703 London, a woman named Cecily who studies plants visits Sir Barnaby Mayne to view the huge collection of rare items he has collected. But Barnaby is murdered and Cecily's attention to detail makes her doubt the confession of the supposed killer, sending her on a quest to solve the mystery herself.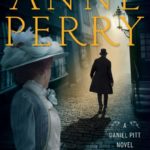 Anne Perry has been a popular mystery writer for decades. Her novel One Fatal Flaw is a recent installment in the Daniel Pitt series, set in Edwardian England. Young lawyer Daniel and his scientist friend Miriam work to clear a man of murder charges by proving a fire was accidental, only for the defendant to die in the same way. The next book in the series, "Death with a Double Edge," is coming out soon.
Is it a mystery to figure out how to find more mysteries to read? You can search for the keyword "mystery" in the library catalog and sort by date to see the most recent books first, or you can stop in and look for the light blue mystery stickers on books. And of course, library staff are always glad to help you find what you need.
---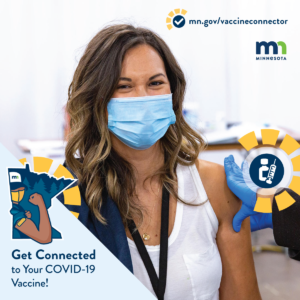 Library Computers Can Help Connect You to a Vaccine
Are you looking for a vaccine appointment, but you don't have access to a computer or the internet? I know that's a major barrier to many people in our area, especially for some senior citizens who are currently eligible to get a shot. Public libraries offer access to computers, and library staff can give you some basic help to navigate them.
To use a library computer, call the library to schedule a one-hour computer appointment. We offer appointments during all operating hours. You will need to wear a mask the whole time you're in, and you will be limited to that one hour per day.
Limited computers are in use to allow space for physical distancing, and we have 6 feet marked around each computer so that others can stay out of that space. Staff members wipe down the keyboards, mice, and desk surfaces after each use, and we put out a new keyboard and mouse between users.
Getting help from library staff on the computers works a little differently these days, since we can't stand right next to you to help. We have software on our staff computers now that allows us to view your screen and give you assistance with getting to websites, clicking on things, and printing, if you want us to do that. We can't fill out a form for you, but we can help you get to it. We are far away at our front desk computers while we're helping, and behind plexiglass, so hearing us can sometimes be a challenge. If you have a family member you can bring along to help you on the computer instead, that can sometimes be easier and more private. Two people are allowed to use a computer together.
The state of Minnesota has a website everyone can use to sign up to be notified when they're eligible for the vaccine and get connected to resources to schedule an appointment: vaccineconnector.mn.gov. You don't have to be part of a currently eligible group to get signed up for future opportunities. If you don't have access to a computer or you aren't comfortable signing up that way, you can call the Minnesota COVID-19 Vaccine Connector Hotline at (833) 431-2053 to get on the list. You can also call that number to have someone assist you with the sign-up process when you use the website. The link to the state website is available on the left bar of Pioneerland libraries' websites.
If you have a laptop, tablet, or phone you can use to sign up and you just need wifi to use with it, you can park in the library parking lot any time, even when it's closed, and use the library's wifi. No password is necessary.
The library also offers mobile hotspots for checkout. If you have your own computer, tablet, or smartphone, but not your own internet connection at home, or one that's slow or limited, you can check out a hotspot that will give you a wifi connection to high-speed internet. The hotspots are from T-Mobile, so the strength of the signal where you live depends on how good T-Mobile service is there.  Cosmos Library doesn't offer the hotspots because the signal is too weak in that area.
If you'd like to check out a hotspot, call the library and have your library card number at the ready, or stop in with your card. Most of the time they're all checked out so you can't get one immediately, but you can reserve one, and we'll let you know when it's ready for you to pick up. You can keep it for up to 4 weeks.
If you'd like to come into the library, you can call ahead to schedule a 15-minute time to pick out books and audiovisual materials, make photocopies, or get a library card, or you can just call from outside when you're at the library: (320) 693-2483. We have capacity limits, so we may ask you to wait outside for a few minutes, but most of the time you'll be able to come in right away. I strongly recommend you call in advance to schedule your computer appointment so that you're not waiting outside for a long time until a computer is available.
Children age 12 and under need to be accompanied by an adult in the library these days. Masks must be worn at all times in the building, in accordance with the state requirements. Curbside service remains available during all library hours, and we are very happy to deliver your items that way.
---
Read Across America is more than Cat in the Hat
By Rachelle Golde, Litchfield Children's Librarian
March 3, 2021
As we move into the month of March, we look forward to warmer spring days ahead and think about the little flowers that will begin to emerge with all of their bright colors. Like bright spring colors, Dr. Seuss loved to find creative uses for colors within his illustrations and with his words as he authored many children's books now thought of as classics.  Read Across America is celebrated this year on March 2nd. Often, we associate Read Across America with Dr. Seuss and the famous Cat in the Hat.  However, Read Across America is much more than the Cat in the Hat.
The National Education Association (NEA) initiated Read Across America in 1998 as a year-round program to motivate children and teens to read through books chosen around a specific yearly theme. The themes are selected to motivate, excite, and teach children and teens about reading, as well as, teach the students about themselves and others who are different from themselves. The suggested books offer a diverse collection of children's and young adult titles. While many still honor Dr. Seuss during Read Across America, the program is currently independent of any particular book, author, publisher, or character.
The monthly themes for 2020-2021 include: Empower Student Voice, Foster Inclusiveness, Activate Young Citizens, Celebrate Indigenous Peoples, Explore Identity, Explore Families and History, Practice Empathy, Cultivate Compassion, Inspire Stewardship, Develop Passion and Perseverance, Promote Respect, and Build Community.
The Litchfield Library has a list of books suggested by NEA for each of these themes for picture books, children's chapter books, and young adult or teen books. This list is also available on the Read Across America website hosted by the NEA. The suggested titles for this month include:
 Picture book: Tiara's Hat Parade by Kelly Starling Lyons
Children's chapter book: Each Tiny Spark by Pablo Cartaya; and
 Young adult: They Called Us Enemy by Eisinger Scott Becker
Anyone can celebrate Read Across America. Schools, libraries, athletes, actors, authors, illustrators, grandparents, parents, teachers, and kids of all ages can celebrate Read Across America. Here are a few ways you can celebrate:
Read through the suggested titles provided by the NEA. The full list of books can be found on their website at https://www.nea.org/professional-excellence/student-engagement/read-across-america or you can Google Read Across America and easily find the website.
Read a book with a child or teen
Create your own reading challenge or book list that goes with the monthly themes.
Check with your child's teacher to see if there is a school celebration.
The Pioneerland Library System does have many of the titles suggested within the book list by the NEA; however, if you cannot find one we are happy to help you find it at another library just ask a librarian if you need help. You can also check out the book display at the Litchfield Library.
Until next time, happy reading!
Escape to Another Era in a Book
by Beth Cronk, Meeker County Librarian
February 20, 2021
A number of new books at the Litchfield library are classified as historical fiction.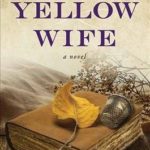 Yellow Wife by Sadeqa Johnson is a novel set in the South in the 1800s. Pheby, the main character, is born a slave. Light-skinned, the daughter of the plantation's medicine woman, and doted on by the master's sister, Pheby grows up sheltered and is promised her freedom upon her 18th birthday. Instead, she is sent to the infamous slave jail, Devil's Half Acre. Once there, she has to contend with the notoriously cruel slave trader Robert Lumpkin, and her life goes in a surprising direction. Based on a true story, this novel is described as well-researched and moving with a compelling narrator.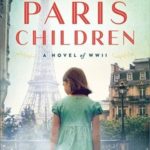 Another novel inspired by a true story, The Paris Children by Gloria Goldreich is a novel set during World War II. Madeleine Levy was the granddaughter of World War I hero Alfred Dreyfus, and she stepped up to do her own part to fight for France as a member of the resistance under German occupation. Madeleine was a young social worker when she began rescuing Jewish children and smuggling them out of the county. The novel illuminates the good that was done amidst this bleak and dangerous time.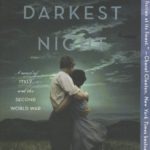 World War II is an ever-popular time period for novels. Our Darkest Night by Jennifer Robson is another of our new books set in that time. Antonina is a young Jewish woman in Italy, where the Nazis are occupying most of the country. In an attempt to survive, she leaves Venice and poses as the new bride of a man who left seminary to run his family's farm. Nina and Nico must put on a convincing front for the neighbors and for a Nazi official who harbors a vendetta against Nico. This novel is also inspired by real-life events.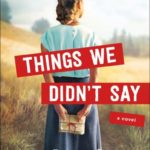 Minneapolis writer Amy Lynn Green is a finalist in the genre fiction category of this year's Minnesota Book Awards for her debut novel Things We Didn't Say.  This epistolary novel (a novel in letters) tells the story of U of M linguistics student Johanna Berglund who is sent to her small Minnesota hometown to work as a translator at a German POW camp during World War II. Johanna finds townsfolk hostile to the Germans, while she becomes sympathetic to the POWs after interacting with them and censoring their letters. This Christian fiction novel examines issues of prejudice, compassion, and treason.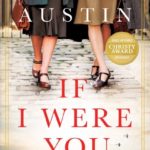 Another work of Christian historical fiction, If I Were You by Lynn Austin is set in and after World War II. Audrey is a widowed war bride from England who comes to America with her young son in 1950, seeking her American in-laws whom she has never met. She discovers that her longtime friend Eve has been impersonating her in the U.S. for four years. Eve's mother was Audrey's mother's servant, and the pair of young women had worked together as ambulance drivers in the war. The focus on the pair's friendship in the midst of class differences gives this a bit of a new spin on the World War II novel.
Other recent additions in the historical fiction vein include Endless Mercy by Tracie Peterson and Kimberley Woodhouse, The Cowboy Who Saved Christmas by Jodi Thomas, and When We Were Young & Brave by Hazel Gaynor. Whether you pick them up curbside or set up a Library Express appointment to come inside the library, library staff are happy to help you order and check out novels that carry you away to different times and places.
---
Binge Award-Nominated TV on DVD
February 10, 2021
by Beth Cronk, Meeker County Librarian
During this past year, many people have found comfort in binge-watching TV shows. That's easy to do when you have a subscription to one or more streaming services and high-speed internet, but what if you don't? Some television series are available to check out at the library on DVD. Currently DVDs can be checked out for two weeks.
The Golden Globe nominations were just announced, and several of the TV series available through the library were on the list.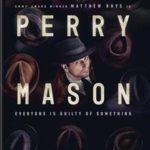 The new series Perry Mason is the latest adaptation of the series of detective novels by Erle Stanley Gardner that began with The Case of the Velvet Claws, published in 1933.  Six movies, a radio show, and now three TV series have been based on the books, however loosely. The first season of the new HBO series premiered last year; reviewers say it's stylish, violent, and slower than the classic Perry Mason series of the '50s and '60s. Matthew Rhys plays the famous detective in this origin story set in 1932, and he has been nominated for a Golden Globe for best actor in a dramatic series. Litchfield Library and others in Pioneerland Library System have this available to check out.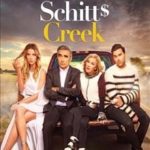 The comedy series Schitt$ Creek is a fan favorite that ended this past year after six seasons. This Canadian series finds humor and heart in the story of an extremely rich and spoiled family who loses everything and has to relocate to a shabby motel in a tiny town.  The final season of the series won the Emmy this fall for Outstanding Comedy Series, the awards for directing and writing, and awards for all four lead actors.  All four are also nominated for the Golden Globes: best actress for Catherine O'Hara, best actor for Eugene Levy, best supporting actress for Annie Murphy, and best supporting actor for Daniel Levy. The first three seasons are available to check out at Litchfield Library and another library in the system.
The AMC series Better Call Saul is a prequel to the TV series Breaking Bad, telling the story of a small-time lawyer in the years leading up to his involvement in criminal activities.  Bob Odenkirk is nominated for the Golden Globe for best performance by an actor in a dramatic television series. Grove City Library and some other libraries in Pioneerland have all five seasons available to check out; one more season is in the works.
The Crown is a popular Netflix series about the reign of Queen Elizabeth II.  Because the series covers so many decades, new actors are cast as the members of the royal family every two seasons.  The most recent season has five actors in the running for Golden Globes:  Olivia Coleman for her portrayal of Queen Elizabeth, Emma Corrin as Princess Diana, Josh O'Connor as Prince Charles, Gillian Anderson as Margaret Thatcher, and Helena Bonham Carter as Princess Margaret. Dassel Library, plus a few other Pioneerland libraries, have all three seasons that are currently available on DVD.
The Villanelle book series by Luke Jennings is the basis of the BBC comedy-drama Killing Eve. Sandra Oh stars as a British security officer with a desk job who dreams of being a spy. Jodie Comer plays Villanelle, a psychopathic assassin. The two become obsessed with each other while the investigator tries to catch the assassin. Comer is nominated for the Golden Globe for best actress in a dramatic series; she has won an Emmy for the role in the past. All three seasons are available from Dassel Library plus a few other locations in our system.
Other recent award-winning or -nominated TV series available through the library include The Comey Rule, The Great, Succession, This is Us, Watchmen, and Rick and Morty. Give the library a call or go to the online catalog to request these or other DVDs you'd like to check out.
---
Audiobooks are great for families!
Library column for February 3, 2021
Rachelle Golde, Children's Librarian
Audiobooks can offer a new or different way to experience the world through books. As adults, we know that audiobooks are a great way to pass the time while commuting to work or during a long road trip. I enjoy listening to audiobooks while I am cleaning, sewing, or working on house projects like painting a room. Audiobooks are a great option for children and teens as well.
There are many audiobooks to choose from within children's and young adult/teen collections within the Pioneerland Library System. Most libraries, including the Litchfield library, have audiobook collections on CD for checkout. There are even books that include an audiobook CD; these kits are awesome for children who like to read along with the audiobook or need the book for the illustrations. You can schedule a 15-minute browsing appointment to come in and look through the available audiobooks on the shelf.
Pioneerland offers digital audiobooks as well through the Libby and Overdrive apps. These digital collections have materials for very young children through adults. It's fast, easy, and free to set up Libby for access to these materials. Libby works well on most mobile devices and computers and is very user friendly. Another perk is that there are never any late fees when you use Libby as the digital items that are checked out are automatically returned on their due date. There is the possibility to renew the item though if you are not quite finished with it. You will need a Pioneerland Library card to access the materials in our digital collection in Libby. If you need assistance with setting up your account, please give the Litchfield library a call.
Audiobooks can be used as a form of entertainment for kids as they work on projects, cleaning their rooms, or share a story together during car rides. However, audiobooks offer a lot more to children and teens than entertainment.  Audiobooks can help youth improve their literacy skills such as comprehension and vocabulary. Audiobooks take away the barrier of books which are too hard for them to read on their own and helps them to decode and pronounce words they may otherwise not know yet.  Children and teens can become immersed in a story without the need to struggle with words and comprehension. Many audiobooks help expand the story as the reader adds emotion and voice to the words for the child. Children are often exposed to a larger quantity of higher-level vocabulary when they are read aloud to or listen to audiobooks. When children listen to a book read aloud and follow along with the book with their eyes, they are getting a multisensory approach to the story. They are truly immersed in the story.
Children's audiobooks are fantastic for parents and caregivers as well. They give parents a break from reading aloud, provides a story that can be shared between the children and parents during otherwise dull tasks like driving, cleaning, etc. Audiobooks can also give parents the opportunity to provide an independent reading activity that can increase interest in reading and improve literacy skills.
There might be some concerns that using audiobooks is cheating on reading programs. This is not true! Audiobooks are counted as reading in all of the children's and teens' reading programs within the Litchfield Library.  We currently have a non-fiction reading challenge for both teens and children at the Litchfield Library and non-fiction audiobooks will count towards this reading challenge.
Until next time, happy reading or listening!
---
Adult Winter Reading and the most popular books of 2020
by Beth Cronk, County Librarian
This year's Adult Winter Reading Program began January 15 at the Litchfield Public Library and runs until March 15. Sign up any time in January or February.
As in previous years, participants read and rate books to earn prizes. Winter can be a good time to have a reading goal, and this year it's true more than ever. Participants get one prize after reading 3 books, and another after reading 3 more.
It's possible to participate in this year's program without ever setting foot inside the library if you choose. Everything can be done either inside the library or through curbside service.
To participate in the program, ask to sign up when you call from outside to pick up your things curbside, or sign up when you're in the library for a Library Express appointment. Participants will get a reading log, a bookmark, and a small portable hand sanitizer container with a clip. The hand sanitizer is this year's sign-up incentive instead of the usual tote bag. Bags will be available as a prize choice.
Any type of book can be counted for the program: new or old, library book or your own, fiction or nonfiction, ebook, audiobook, or print. Write down your books on the reading log and rate them.
When you have read 3 books and again when you have read 3 more, you can turn in your reading log inside the library at your Library Express time and claim your prizes on the spot, or you can put your reading log in the book drop to get your prizes through curbside pickup. Before dropping the sheet into the book drop, be sure to write down your prize choice. Library staff will be in contact if that prize is no longer available. If you have your heart set on a particular prize, turn in your sheet after reading 3 books so that it's more likely to still be available. We'll return your sheet to you with your first prize so that you can complete the program.
Prize choices this year include a mug, a tote bag, a memo book, a large candy bar, and an insulated bottle cover.
So what will you read if you participate in the adult winter reading program? You could look for ideas among the most popular books at the library from this past year.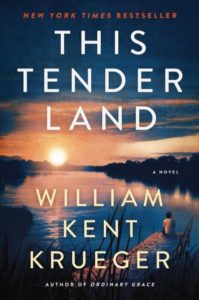 The most popular adult novel in Pioneerland Library System in 2020 was This Tender Land by William Kent Krueger. Krueger is a beloved and best-selling Minnesota author, known for his Cork O'Connor mystery series set in northern Minnesota. "This Tender Land" is his newest novel, released in late 2019, but it is not part of that mystery series. It's a standalone coming-of-age novel about 4 orphans, set in the 1930s. Hutchinson Library has chosen this book for their One Book, One Community read for this year.
The other novels in the adult fiction top 10 for last year were Where the Crawdads Sing by Delia Owens, The Giver of Stars by Jojo Moyes, Camino Winds by John Grisham, Long Range by C.J. Box, Masked Prey by John Sandford, Blue Moon by Lee Child, A Walk Along the Beach by Debbie Macomber, The Guardians by John Grisham, and A Minute to Midnight by David Baldacci.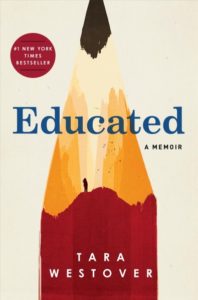 The most popular adult nonfiction book in the library system last year was Educated by Tara Westover. This memoir from 2018 tells the author's story of growing up in a survivalist family in rural Idaho and how she educated herself to transform her life.
The other books in the adult nonfiction top 10 for 2020 were Before and After: The Incredible Real-Life Stories of Orphans Who Survived the Tennessee Children's Home Society by Judy Pace Christie, Becoming by Michelle Obama, The House of Kennedy by James Patterson and Cynthia Fagen, The Splendid and the Vile: A Saga of Churchill, Family, and Defiance During the Blitz by Erik Larson, Too Much and Never Enough: How My Family Created the World's Most Dangerous Man by Mary L. Trump, Untamed by Glennon Doyle, White Fragility: Why It's So Hard for White People to Talk About Racism by Robin DiAngelo, Just Mercy: A Story of Justice and Redemption by Bryan Stevenson, and Finding Chika: A Little Girl, and Earthquake, and the Making of a Family by Mitch Albom.
Whether you like to read the most popular books or you want to find something obscure, the library staff is always happy to help you find a book you want to read.
---
Library column for January 20, 2021
By Rachelle Golde, Litchfield Children's Librarian
The Litchfield Public Library is currently offering a nonfiction reading challenge for children and teens. The reading logs can be picked up from the Litchfield library during a 15-minute browsing appointment or during curbside pickup. Just ask the library staff for a copy of the children's or teen log for your children.  You can also print your own copies from the children's page on the Litchfield Library website. Please note that this nonfiction reading challenge is separate from the adult winter reading program.
Even very young children can participate in this reading challenge if they have someone read the books aloud to them. The library does have many easy to read and understand nonfiction books that are specifically written for our youngest readers. Children can learn a lot from books that are read aloud to them even if the book is at a higher level of reading. This can often prompt lots of questions and lead to new discoveries for the very young reader as well as older readers. It is wonderful to let children select books that they are interested in even if the reading level is too high or too low- this is about encouraging a love of reading and developing a reader identification for themselves. This is not about finding the perfect leveled reader for the child, unless that is what the child wants to do.
Nonfiction books are an excellent way to allow kids to safely explore their world and investigate topics that they are interested in. Nonfiction books also are great for building vocabulary and expanding background knowledge and can also help children and teens create connections and understanding of their own personal experiences. Reading nonfiction varies from reading fiction as the reader is reading for content and information, however, this does not make nonfiction boring and unenjoyable. Quite the opposite in fact! Nonfiction reading sparks a child's imagination and curiosity about the world and gives them the resources they need in order to find answers to their many, many questions.
Sometimes finding nonfiction books at a library can be intimating with the rows of bookshelves and all those numbers on the book spines. The library staff at the Litchfield Public Library are always happy to help you locate materials. If we do not have it on the shelf, most often we can find it and order it through interlibrary loan. For those of you who like to browse the shelves, I have a simplified explanation of the Dewey Decimal System for you; this is the method that we use to organize the books on the shelves within the Pioneerland Library System, which Litchfield is a part of.
A quick break down of Dewey:
000: general knowledge, encyclopedias, journalism
100: philosophy, paranormal, psychology, logic, ethics, morals and values,
200: religions
300: society, community, education, government, politics; fairytales and folklore are in the 390's
400: languages, alphabet books, early picture dictionaries
500: math, sciences, plants, dinosaurs and animals
600: technology, health & medicine, farming, buildings, vehicles—find those farm books and cars and trucks books here
700: arts, music, sports
800: literature, poetry
900: geography and history- find some awesome biographies and books about countries and states!
So, whether your child or teen needs a nonfiction book for a school project or a sudden new interest they must know everything about, I hope you will be brave and dive into the world of nonfiction books. However, if you ever feel lost within these shelves, the Litchfield Library is happy to point you in the right direction or dive deeper to locate a title for you.
Until next time, happy reading!
---
Getting Through Pandemic Winter with the Library
by Beth Cronk, County Librarian
January is here, with the hope that comes from the start of a new year. Even so, we have a way to go before our pandemic winter is over. We know that having books to read and DVDs to watch is even more important these days, as they help us pass the time at home and escape the stresses of life. The library continues to be available to help you check out the things you need.
Curbside pickup remains available during all of the library's business hours, as is help over the phone. You never need to set foot in the library to get the books and other library materials you want to check out; we're happy to work with you to order things and then deliver them to the table in front of the library when you call from outside to pick them up. Curbside is a bustling business for us these days.
If you would like to come in, you can do that, too. The library is open; you just need to call to make a reservation, and there are time, age, and capacity limits. (Anyone age 12 and under must have an adult with them.) You can call to reserve a 15-minute Library Express appointment to browse the shelves and pick things out, to get a library card, or to make photocopies. If you need a computer, you can schedule a 1-hour appointment for that. Both types of appointments are available all day and evening and they can almost always be scheduled on short notice. If you're running errands, feel free to call us and see if the library can be your next stop. For Library Express, the answer will almost always be yes, even if you're calling from the parking lot.
We work hard to make the library a safe place for everyone to visit, and we strive to keep our staff healthy to keep the library operating for you. Face coverings are 100% required inside except for children age 5 and younger. We have plexiglass in place at all of the service desks. The computer keyboards and mice are cleaned and switched out between users, and space is blocked off around the computers to avoid having other people wandering into their 6-foot space. Staggering visitors and limiting the length of visits also helps make the building safer. As renowned epidemiologist Dr. Michael Osterholm says, we need to "stop swapping air," and all of these measures – and especially the curbside service – help reduce your chances of sharing air with others when you do your library business.
We have reduced the quarantine time for returned library materials to 24 hours, instead of the 72 it had been. The science is showing that surfaces don't play a big role in transmitting coronavirus, so setting them aside for even 24 hours is precautionary. There may still be that little delay in getting your items checked in, but we set the date back to the day you actually returned them when we check them in.
Here's the urgent question I've been getting lately: Is the adult winter reading program happening this year? Yes, it is! Like many other things these days, our materials for the program are taking extra time to get here. I've been holding off on starting until we have more than one of the prizes for you. Even if we're still waiting for things to arrive, we're going to start the program by January 15th. I know many people like to have that goal to read their three or six books to earn prizes during the winter when things are quiet and they stay home more, and that's even more the situation this year! We will have mugs as a prize choice again this year, plus other options. If you come into the library for an appointment, you can turn in and pick up your winter reading things then, or you can pick up your reading log and prizes through curbside and drop off your completed sheet in the book drop. You can definitely participate in the program without ever having to come inside the library.
One last thing: if you're looking for a virtual book club to keep life interesting this winter, we have a couple of choices. The Litchfield Library Adult Book Club meets on the second Tuesday of each month at noon, reading a variety of types of books. In recent months and for most of last year we've been meeting on Zoom, although we met outside a few times in the fall. That group has been going for years and will be for the foreseeable future.
We also have the Deep Dive Book Club: Reconstruction & Redemption, which is meeting on Google Meet every other Tuesday night at 7:00 through March. That's a 7-session program that's more like a class, taught remotely by a Black Studies scholar, with a wide variety of readings, podcasts and videos for gaining a more robust understanding of the Black American experience from 1865 through 1920. The first Deep Dive book club we did this fall was wonderful, and I highly recommend it.
Contact me by phone or email if you're interested in signing up for either book club, or if you need help getting something to read or watch. I wish you health and happiness in 2021!
---
Library column for Jan. 6, 2021
by Rachelle Golde, Litchfield Children's Librarian
Happy New Year from the Litchfield Public Library! With each New Year, I like to spend a little time reflecting on the past year and thinking about the year to come. In the past, as part of this ritual, I have included reading goals. I have used reading challenge lists, notebooks for lists, and various apps to track my reading. I like to use the Goodreads app. because it is quick to add a title and it keeps track of what I have read throughout time, but this only works when I remember to add the titles that I am reading to the app.
As I have been reflecting on the year 2020, remembering the stressful and even scary times we have had this year, I am also remembering the good times and silver linings. This makes me think that perhaps, rather than trying to reach a number goal for reading I will focus more on the experience of reading. With everything that must be done each day trying to hit number goals for reading can have its downfalls. Yes, it does help some of us to stay on track and keep reading but it can also cause added stress. When trying to hit numbers, I find that I also will skip over books that might take too long to read (I say that I am saving them for later) and chose more fluffy reads that I can get through quickly just so I can reach my reading quotas.
Creating reading lists and goals for children can be a fun way to help encourage children to keep reading. But like adults, it's about finding the right balance and method for tracking their reading. We do not want reading to become a chore or an "I have to" experience as it takes the joy of reading away. The main goal is to create an encouraging and supportive environment for children to explore books in their way. This way children grow to love reading and will continue to read throughout their lives. However, here are a few low-stress, easy, and fun options to help children to track their reading:
A blank calendar where the child can write down the number of minutes or the title of the book that they read each day
A sticker chart: for time read or to mark off chapters in a book or even to mark off titles.
Let them decorate a notebook and they can start a list of the titles they read in the notebook.
Older children and teens can track their reading in an app or make a Google Sheet.
Find any number of reading challenges listed online for children and teens. Many have printable logs. Check with your library if there are any current reading challenges available.
The Litchfield library has a winter nonfiction reading challenge for children and teens. This kicks off on Monday, January 4th. You can get your reading log by printing it off from the library's website or request a copy of the log at your next curbside pickup or 15-minute browsing appointment. Instructions for the reading challenge are included in the reading logs.
Make sure to check out the library's website for current library news, programs, and services. And to print off reading logs for the nonfiction reading challenge for your children and teens.
To make reading a stress-free activity, this year I am going to focus on just reading the titles I want to read and settle into the full experience of each book rather than trying to hit a number goal. What are your 2021 reading plans? Let us know on Facebook or Twitter.
Until next time, happy reading!
---
Library column for December 23, 2020
By Rachelle Golde, Litchfield Children's Librarian
Did you know that birds and butterflies have four cones in their eyes to see color while humans usually have three, and cats and dogs only have two? Neither did I, until last night while going through our usual bedtime routine with our kids. One part of our routine is to read aloud at least one book with the kids before we tuck them in for the night. We recently checked out several nonfiction picture books which have been newly added to the library collection. Gone are the days of "boring" wordy encyclopedia-like nonfiction books for children.  Recent nonfiction books for children have become beautiful works of art that house a wealth of information expressed at a level of understanding children can easily grasp.  The book that I discovered the facts about animal eyes is titled:
 "Eye By Eye: Comparing How Animals See" by Sara Levine was a fascinating read for both myself and my kids! I learned about the structures of various animals' eyes and why they are shaped the way that they are. The illustrations show what the various eyes would look like on humans, which got a lot of "oh cool!" or "gross!" remarks as I read the book aloud.  Other nonfiction picture books that we have read recently include:
 "All the Birds in the World" by David Opie- This brightly colored picture book explains the unique features of birds, including the very bizarre birds like the kiwi. Each detailed, photograph like illustration brings the various types and parts of birds to life for the reader. The illustrations each have map guides in the back of the book to help the reader identify the birds on each page of the book. It is a fun and informative read with a cute little kiwi bird that states repeatedly "What about me?"; the kids loved being the voice of this little bird. A great read for bird watchers of all ages, science units or an informative and entertaining book to read for fun.
"Perkin's Perfect Purple: How a Boy Created Color with Chemistry" by Tami Lewis Brown and Debbie Loren Dunn- This book is also full of brightly colored pictures and tells the story of how the color purple was created. The color purple was once a very rare and difficult color to make, which was why it was known for royalty until a boy, William Henry Perkin, accidentally discovered a way to create the color purple with his chemistry set. The author also includes a short biography of Perkin and an explanation of what color is and how Perkin's invention for making colors changed the world. There is also a list of resources for further exploration of this topic for kids.  A wonderful historical science read for all ages.
"History of the World in Comics" by Jean-Baptiste de Panafieu- This nonfiction graphic novel is an awesome explanation of the world from the beginning of time to modern days. It even includes some fun possibilities for the future of our Earth. This book is recommended for ages 10 and up if the child is reading on their own but can be a shared read with younger ages.
One is never too old to learn something new from a book, even a children's book!  You might even be surprised to learn a new fact from reading aloud to a child. You can browse through our nonfiction collections online or make an appointment for a 15-minute browsing appointment. With this upcoming new year, I challenge myself, my kids, and you to keep exploring new ideas through reading nonfiction, as well as, fiction books. Who knows? Maybe you will stumble upon a little gem of wisdom.  Until next time, happy reading!
---
Library column for December 9, 2020
By Rachelle Golde, Litchfield Children's Librarian
Hello from the Children's Desk! With the increasing numbers of Covid cases, we are staying home more and our kids are schooling at home most of the time.  Mix in the colder weather and we can all experience a case of the "I'm bored!"  This is when your library can be a huge help. Not only do we have books for every age and interest we also offer Take & Make kits and other digital programs.  The Take & Make kits are small craft kits for ages 3-12 years old. We also offer take-home Makerspace kits for older kids and teens. Check the Litchfield Public Library's website and social media such as Facebook and Twitter to get up to date information on programs and when these kits are available for pickup.
I also want to mention that the library has many how-to books about crafts, sewing, science and STEM projects, writing prompts, cooking and baking, and games. This is a great way to create something such as holiday decorations, school projects, and homemade gifts.  These books are available for children, teens, and adults across the library collections. Some examples of books that we have in our children's collection at the Litchfield library include:
 "Homemade Fun: 101 Crafts and Activities to do with Kids" by Rae Grant
 "Recycled Crafts Box: Sock Puppets, Cardboard Castles, Bottle Bugs and 37 More Earth-Friendly Projects & Activities You Can Create" by Laura C. Martin
"Cool Engineering Projects: Fun & Creative Workshop Activities" by Rebecca Felix
 "Edible Science: Experiments You Can Eat" by Jodi Wheeler-Toppen
 "A Kid's Guide to Sewing: Learn to Sew with Sophie & Her Friends: 16 Fun Projects You'll Love to Make & Use" by Sophie Kerr
"Learning to Knit" by Dana Meachen Rau
"Picture Yourself Writing Poetry: Using Photos to Inspire Writing" by Laura Purdie Salas
 "Bad Kitty Makes Comics…: And You Can Too!" By Nick Bruel
 "The Big, Fun Kids Cookbook" by Food Network
"Come to My Tea Party: A Cookbook for Children" by Nancy Akmon
"The Great Games Book: Over 30 Popular Games to Make and Play From Around the World" by Susan Adams
 "Big Book of Playtime Activities" by Ray Gibson
Doing crafts, games, cooking and other D.I.Y. projects with children is more than just a way to keep them busy.  These types of activities teach children many concepts to include math, science, literacy, and life-skills.  When a child completes a project they also get a boost in their self-esteem, especially if they were able to do most of the creating work themselves. Keep in mind it is more about the process and experience than having a picture-perfect final result.  If possible, display the child's creations proudly somewhere in your home where everyone can see them.
Be sure to check the online library catalog for activity books in your range of interests or give the library a call and we also help you get books.  Remember to check our website to find out when our Take & Make kits are available for pick up.
Until next time, happy reading!
---
Library column for November 25, 2020
By Rachelle Golde, Litchfield Children's Librarian
Happy Thanksgiving from the Children's Desk!  At this point, most of us are already thinking ahead to seasonal to-do lists which often include holiday shopping for our loved ones. As a librarian, my go-to gifts to give always include books. You can give the gifts of adventure, mystery, and knowledge all found in the pages of books. And a bonus feature is that books are usually easy to wrap!  I have put together a list of books that I would personally recommend as great gift options for children and teens.  The lists are split into three categories: children's picture books, children's chapter books, and books for teens. The books that I chose to include on these lists are books that were published this last year in 2020 and have either been read or reviewed by myself personally. Please note that this list is not exhaustive and the books are not listed in any order within their categories. I am happy to help you with more personalized recommendations. There are many more wonderful books that can be recommended for each of the categories.  If you would like a more personalized book recommendation, please feel free to email me at rachelle.golde@pioneerland.lib.mn.us with a detailed message.  And now … drum roll please…for the fun part… the book lists!
Children's Picture Books:
My Favorite Color by Aaron Becker: This beautiful book is best read with a light source to shine through the die-cut pictures. The book explores colors and their spectrums though nature. Who said we can only have one favorite color?
Tiny T. Rex and the Very Dark Dark by Jonathan Stutzman: Tiny T. Rex is off on another adventure. In this story he must face his fear of the dark. Very sweet.
Jack at Bat by Marc Barnett and Greg Pizzoli: this series is great for those looking for an easy reader for beginning readers.
Bedtime for Sweet Creatures: by Nikki Grimes: an adorable toddler fights bedtime while the child's mother weaves creative stories about animals and the child's behaviors. Beautifully illustrated and poetically written.
Children's Chapter Books:
Spindlefish and Stars by Christiane M. Andrews: This Greek mythology inspired fantasy inspires readers to choose their own paths, untangle mysteries and explore the power of storytelling.
Before the Ever After by Jacqueline Woodson: This novel in verse explores ZJ's relationship with his father as he copes with a long term football injury. Can they find common ground to stay connected?  This is a touching, emotional story of the bonds and strength of family while going through difficult times.
The Ickabog by J.K. Rowling: This fast-paced fairy tale is full of humor, monsters and epic adventures.
Village of Scoundrels by Margi Preus: This historical fiction story is based on a true story of WWII where a group of teens help to save refugees. This is an edge of your seat read!
Teens Books:
The Kingdom of Back by Marie Lu: A fictional story of Wolfgang Mozart and his sister Nannerl as they dream of making history with their music. When a magical stranger offers to help will Nannerl risk everything?
Stamped: Racism, Antiracism, and You by Jason Reynolds and Ibram X. Kendi: A history lesson told in a causal, relatable and even humorous language that will keep teens reading, thinking, and asking questions. This book challenges us to think about our personal ideas and beliefs of history.
One of Us is Next by Karen M. McManus: The sequel to "One of us is Lying" this thriller continues the mystery with a whole new set of problems with a deadly game of truth or dare.
The Rise and Fall of Charles Lindbergh by Candace Fleming: this nonfiction read reveals the darker side of this American Hero.
Graphic Novels:
Superman Smashes the Klan by Gene Luen Yang for ages 10+
When Stars are Scattered by Victoria Jamieson and Omar Mohamed for ages 10+
The Oracle Code by Marieke Nijkamp for ages 12+
Dragon Hoops by Gene Luen Yang for ages 12+
Donut the Destroyer by Sarah Graley for ages 8+
Happy holidays and until next time, happy reading!
---
Library column for November 11, 2020
By Rachelle Golde, Litchfield Children's Librarian
Hello from the Children's Desk!
November is international children's picture book month.  The American Library Association will celebrate its third year as a partner with the annual Picture Book Month.  Author Dianne de Las Casas founded this library celebration with co-founders Katie Davis, Elizabeth O. Dulemba, Tara Lazar, and Wendy Martin; all of them are authors and illustrators of children's picture books.  Picture Book Month was established as an international literacy movement to focus on printed books in an ever-increasingly digital age.
While reading picture books in any format promotes early literacy skills such as building vocabulary, narrative skills, letter knowledge, and phonological awareness, there is something magical about snuggling up with a child or a group of children to share a picture book.   Picture books are meant to be shared. Typically, we share them with young children; however, older children, teens, and even adults often find connections and enjoy reading and or listening to a picture book. They make us laugh and sometimes cry, and most often, the stories will stay with us long after we have finished reading the book.  Many of us can recite picture books or parts of our favorite titles from when we were children.  I encourage you to share a picture book with someone this November.  Picture books also make fantastic and creative gifts for people of all ages.  As children's author, poet, teacher, and editor Emilie Buchwald states, "Children are made readers on the laps of their parents." However, the word "parents" can be substituted for grandparents, older siblings, and childcare providers.
Picture books bring us closer together physically, emotionally, and socially. Through rich text and vibrant pictures, we can engage, captivate, and teach children about the world. Picture books share information and stories about the world that is often different from the child's current known world; this discovery will broaden their ideas, knowledge, and understanding of more of the world in a safe and secure way. Children can take in as much as they like while reading or being read to and rediscover new truths and ideas from the same picture when re-read or perhaps re-discovered many years later. Greg Pizzoli, children's book author, states that picture books "make a space for them [children] to be absorbed into a world different than their own lives, which in turn, make their worlds a bigger and more interesting place to live."
As part of Picture Book Month, there will be a new daily post from a picture book champion about the importance of picture books. Visit www.picturebookmonth.com to read these short articles throughout November.
Check out a picture book or perhaps a stack of picture books to share with a loved one this month. The Litchfield Public Library has many brand-new books available, Thanksgiving-themed books, and old favorites to rediscover or share with someone for the first time. Call the Litchfield Public Library if you need help locating a title or make a 15-minute browsing appointment to explore the shelves yourself.
The Litchfield Public Library has digital storytimes posted to our website with new storytimes added weekly. The Litchfield Public Library will also have Take and Make kits available throughout the month. Check the library's website at www.litchfield.lib.mn.us  or find us on Facebook and Twitter to get up to date information about available programs and services.
Until next time, happy reading!
---
Accurate Information Essential for Democracy
by Beth Cronk, Meeker County Librarian
President James Madison said, "A popular Government, without popular information, or the means of acquiring it, is but a Prologue to a Farce or a Tragedy; or perhaps both." Accurate information is essential to a healthy democracy. Disinformation is a danger to it.
As a librarian, I actively seek and provide sources of accurate information, and I encourage everyone to evaluate the accuracy of the information they encounter.
The American Library Association has some tips you can use to evaluate the information you come across, especially online:
Consider the source. Look up the organization or publication that posted it, and see what its mission and contact information say.
Read past the headline. Headlines can be outrageous in an effort to get clicks and reactions. Read an article before you share it or comment on it.
Assess the credibility of the author or the expert quoted in an article. Do a quick search for them. What is their area of expertise, and what organization do they represent?
Look at the links and sources supporting the article. Does that information actually support the story? Are those sources reliable?
Check the date. Could the age of the article affect its accuracy?
Consider that the item might be satire. Sometimes an article is meant to be humorous. Quickly look up the site and author to find out before you believe something outlandish.
Consider that it might be promotional. Is the purpose of the site to sell a product?
Check your biases. That's a hard one! We are drawn to reading, believing, and sharing things that fit into our predetermined ideas. Pause and question something from an unproven source even if you want it to be true – in fact, especially then.
Search other news outlets to see if the story is widely reported. Be skeptical of information appearing in only one place that you can't confirm.
In today's online environment, anyone can present their story in a way that looks professional, but it's essential that we all consider whether the information is accurate.
Read, listen, and watch stories from many different news outlets. If you rely on only one or two sources of information, you're limiting your understanding of a topic. Local and regional newspapers and broadcast news programs are good to include in your information diet, with the connections and accountability they have to people in your area.
You're more likely to get reliable news and information when you go to library databases and Pulitzer Prize-winning news sources, as well. You can search library databases by visiting elibrarymn.org.  On that page there's a button for "News & Magazines" where you can search for information published in a huge number of reputable publications, some of which have articles available to read there the same day they come out in print.
Did a friend share a meme about current events and you're wondering if it's true? Go beyond the short and sensationalistic and look for reliable sources and for experts who know what they're talking about. If you need help finding accurate information on a topic, give me a call at the library, (320) 693-2483, or send me an email (my address is available on the library's website), and I will do my best to find you the most accurate information I can locate.
Accurate information is one of the foundations of our democracy. Join me in making an effort to check sources, separate fact from opinion, and pause to verify before sharing. We all can do our part for the common good.
---
Library column for October 14, 2020
By Rachelle Golde, Litchfield Children's Librarian
Hello, from the Children's Desk!
The month of October brings us a lot to celebrate. This week we have Columbus Day,  Farmers Day, National M&M Day (Oct. 13- Do you have some M&Ms to observe the occasion?), Boss's Day, Sweetest Day, and of course, the most well-known of them all – Halloween.  There are many other celebration days that I did not list. It's a fun Google Search to see what celebration days we have coming up and fun ways to participate in them.  However, I wanted to highlight another celebration day on October 12th, Indigenous Peoples Day.
Indigenous Peoples Day is a time for reflection, honor, and remembrance of Native American peoples. The state of Minnesota adopted this celebration in 2016. Some have even stopped celebrating Columbus Day due to its controversial history.  You can read more about this celebratory day online.  To honor and encourage reflection and remembrance of Minnesota's and our country's great Native American history, I encourage you to read a book by a #OwnVoices author.  My suggested children's titles that are on the shelf at the Litchfield Public Library include:
"Indigenous Peoples' History of the United States for Young People" by Debbie Reese
"Apple in the Middle" by Dawn Quigley
"Fry Bread: A Native American Family Story" by Kevin Noble Maillard
"Thunder boy Jr" by Sherman Alexie
"Bowwow Powwow" by Brenda J. Child
Another October celebration that librarians have a lot of fun with is the nationwide celebration of teens, TeenTober, hosted by libraries. At the Litchfield Public Library, we aim to create collections, programs, and services to help teens learn and discover new books and resources for education and entertainment.  For this TeenTober, Litchfield and Atwater libraries will be hosting a digital teen program. Teens can interact with each other and use their creative talents to generate a final digital project. For more information, contact Margaret Weigelt at 320-974-3363 or 320-693-2483. This digital event is scheduled for October 31st at 1:30 pm.
---
Library Resources for Students and Parents
by Beth Cronk, Meeker County Librarian
Public libraries help provide support for education. Whichever way your child is going to school this year, the public library is happy to help provide resources for your family.
Pioneerland Library System has recently begun offering Brainfuse, an online resource that can be used anywhere. It includes a range of resources for all ages.
Brainfuse HelpNow offers personalized homework help in core subjects: math, reading, writing, science, and social studies.  Live tutoring is available through the Brainfuse site every day from 2:00-11:00 p.m. Because students communicate with online tutors in real time using an interactive virtual whiteboard to chat, write, draw, and graph, the tutors can provide individualized help to students of diverse needs and backgrounds.
HelpNow also offers skills building and test prep resources a student can work on alone, then take a quiz before connecting with a live tutor to review the quiz results. All live tutoring sessions are saved and can be replayed as well as shared with friends and teachers.
Students learning French or Spanish can use the Language Lab to either get live help from a tutor or use a variety of games and flashcards to practice skills.
The Writing Lab feature provides assistance at any time of day. Students can submit papers for detailed feedback.  The Send Question Center is similar but for help with non-writing assignments such as math or science.
Students who want to form an online study group with friends can do so through BrainFuse's Meet feature, using the interactive whiteboard.
Is your student getting ready for college? Brainfuse offers SAT test prep and assistance with filling out the FAFSA for financial aid. I have wished for help with the FAFSA so many times! The eParachute feature helps people of any age discover college majors and careers that match their skills and interests.
If kids are a little rusty as the summer draws to a close, direct them to the Summer Camp feature, intended to sharpen math, science, and writing skills to avoid the summer slide.
All of these online resources are available now, and will be through the school year. Students can use them in conjunction with their in-person, hybrid, or distance learning, or parents can use them for assistance with homeschooling.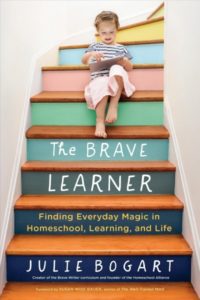 Speaking of homeschooling, libraries always offer a wide range of books and other materials that are useful for that. Some books are available for parents who are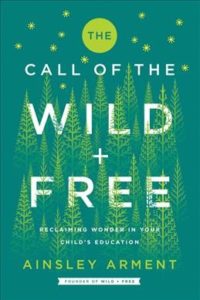 figuring out how to homeschool, such as the newer books The Brave Learner and The Call of the Wild and Free. But most of the resources homeschooling parents use from the library are the vast numbers of books for children and teens that are available on every subject and in every literary genre. If we don't have it at our local library, we can usually order it from somewhere. Don't forget documentary films as an educational resource; the library has those, too!
Whatever your school year holds, our library will be glad to help you find books and other resources to help. Remember that you can check out a device to get internet at your house for up to four weeks, and that you can pick up the library's wifi outside the building 24/7.
---
Internet Access in a New Way
by Beth Cronk, Meeker County Librarian
In today's world, it's very difficult to do without internet access. In addition to offering one-hour computer appointments in the libraries, as well as wifi outside the buildings, Pioneerland has just added a new way for people to get internet access, at least for a little while.
Pioneerland libraries now have mobile hotspots available to check out. These devices provide wifi you can use at home, through T-Mobile.
You use your library card to check them out, just like a book. And like a book, they have a loan period of four weeks. They can't be renewed.
To request one, you'll need to call the library, rather than placing a hold through the catalog. If one is available, we can get it to you through curbside delivery right away. If they're all checked out, we'll put you on the waiting list and let you know when one is ready for you to pick up. These have been very popular in other library systems, so we anticipate demand.
If you keep the hotspot past the due date, it will turn off and become unusable. There will be a late fee of $1 a day for late returns. If the hotspot is not returned or if it comes back damaged, there is an $85 fee for replacement, and if any of the accessories are missing, there will be a charge for the amount the library spends buying a replacement for that piece. The cases for the hotspots are very sturdy and well-padded, so you can safely return them in the book drop. Staff will wipe down the equipment and cases between patrons.
Internet service relies on cell tower technology and coverage, so the signal will be stronger or weaker depending on where you live, and in some locations they won't pick up a signal. Because of this, the Cosmos Library does not have any hotspots available to check out; they are unlikely to work in that area. The Litchfield Library has five, the Dassel Library has three, and the Grove City Library (where the signal is spotty) has two. The devices don't go out through interlibrary loan; they can only be checked out at the library they belong to.
The hotspots have filtering software installed on them in accordance with Pioneerland's Internet Use Policy, but the library is not responsible for individual activity on the internet. We encourage you to always follow safe internet practices. Pioneerland does not track your internet usage, data, or information while you're using the hotspot and, in accordance with library privacy requirements, does not provide your information to the service provider.
If you need to print, the libraries do have e-printers that can accept emailed print jobs that meet certain parameters (Word document, photo, or PDF, but not a webpage, for example). The HP e-printing service sometimes doesn't work well, so talk to library staff over the phone if you need to try using it, and allow plenty of time for the print job to come through. We can deliver printouts curbside.
If you check out a hotspot for a project and you complete it before the due date, please return the device so that someone else can have access to it sooner. We hope that these mobile hotspots will give you a way to get essential things done online at home during this unusual time.