by Beth Cronk
Have you had enough of icy roads and stormy weather this winter? I know I have. When you have a good day with easy travel to get to the library, you might want to stock up on some of the latest novels so you're prepared if you get stuck at home again. Even better, order online or over the phone from home, and have the books you want ready for you to pick up at the library's front desk when you're running your errands.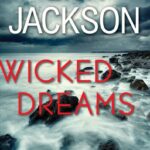 One of Litchfield Library's newest books is Wicked Dreams, which was published in the final few days of 2022. Lisa Jackson's thrillers are always bestsellers. She and Nancy Bush co-write the Wicked series about a group of women called The Colony. These women with special gifts live in an isolated lodge named Siren Song on the Oregon coast between the mountains and the ocean. A woman who has left the group to become a private investigator becomes a murder suspect when a body is found on the beach with a note containing her name.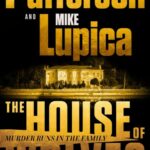 Speaking of bestselling authors, James Patterson is still going strong. His latest, The House of Wolves, was published January 9th. In this thriller written with Mike Lupica, a 36-year-old former teacher named Jenny Wolf inherits control of her family's billion-dollar empire when her father dies. This ruthless family is compared to the Duttons of the TV series Yellowstone and the Roys of the series Succession. Jenny learns to run a powerful California newspaper and a professional football team – while trying to solve her father's murder.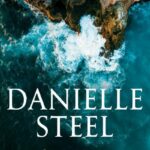 Danielle Steel has been writing bestsellers since the '80s, and that's still true for every book she publishes. Her latest novel, Without a Trace, was published earlier this month. A wealthy man in a loveless marriage and a meaningless job falls asleep at the wheel and plunges off a cliff on the coast of Normandy. He survives and makes it to a cabin where a woman nurses him back to health. He forms an instant connection with her and realizes he could let the world believe he died and start a new life.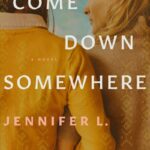 Come Down Somewhere by Jennifer L. Wright is a new Christian historical novel set during World War II in New Mexico. The family ranch where a teenage girl has lived her entire life is seized by the government for construction of a new top-secret army base. In her new town, she meets a potential friend, only to learn that the girl's father is in charge of the new base. This story of young friendship and the history of the Trinity nuclear bomb test is described as touching and complicated.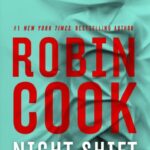 Night Shift is the newest novel in Robin Cook's Jack Stapleton and Laurie Montgomery series. In this medical mystery-thriller, a longtime friend of Laurie's dies mysteriously. Forensic pathologist Jack conducts the autopsy and then investigates on his own when it's inconclusive, leading to a dangerous matchup with a serial killer.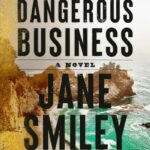 Jane Smiley is well-known as the Pulitzer Prize-winning author of A Thousand Acres and other highly respected literary novels. Her latest, A Dangerous Business, sounds like a good time. A reviewer at The Washington Post describes it as a blend of a Western, a serial-killer mystery, and a story about life in a brothel. Inspired by their reading of Edgar Allen Poe's detective novels, two young prostitutes in Gold Rush California investigate the deaths of young women whose bodies are being found outside of town.
Other brand-new novels in the Litchfield Library collection include Ruby Fever, a paranormal romance by Ilona Andrews; Her Hidden Genius, a historical novel about a scientist by Marie Benedict; and Tom Clancy Red Winter, the latest Jack Ryan thriller by Marc Cameron.
Whenever the weather cooperates, pick up some books to make the best of the winter. You'll be ready to curl up under a blanket and read the next time we have a snowy day.