Curbside pickup of requested items, computers by appointment, and other limited services are available.  Please contact your library for specific information on services provided. 
by Beth Cronk, Litchfield head librarian
We are now in October. I sometimes have to remind myself of that, because in this pandemic year some of the markers along our way through the year aren't happening, or they are happening in a different way. One thing that was different in my life this fall was sending one of my kids off to college in person weeks later than normal. Another thing that was different:  I would typically be attending the statewide library conference somewhere around Minnesota this time of year. Instead, this year we had a virtual conference, so I did my continuing ed in my office instead. It was a little less fun that way, but still educational.
I've been looking forward to this October because of a program the Litchfield Library was chosen quite some time ago to host. Moving Words: Writers across Minnesota is an author program put on by the Friends of the St Paul Public Library as the Library of Congress-designated Minnesota Center for the Book. Last year Hutchinson Library hosted this event, and Litchfield was chosen for 2020. Then the pandemic happened and threw us for a loop, but the St Paul Friends have in the meantime learned how to host virtual events. So tomorrow night, Tuesday the 6th, we will be the virtual host of a virtual discussion with 4 Minnesota Book Award-winning authors: Allen Eskens, Su Hwang, Sheila O'Connor, and Kao Kalia Yang. It will be an opportunity for these writers and their readers to explore various themes together: the impact of literature on their lives, their connection as fellow Minnesotans, and the lens through which we read.  This is a free online event taking place at 6:30 p.m. on Zoom. You will need to register in advance by following the link on the Litchfield Library's website or Facebook page or going directly to the St. Paul Friends of the Library webside, thefriends.org.
The Litchfield Downtown Council is having Harvest Madness this week. The library is providing a story walk that is on display in business windows around downtown in conjunction with that. Families can take a stroll around downtown and read the book a page at a time in the windows. Start at the library, where you can see the cover of the fall-themed book and a map of where to go. The second stop is at Parkview Grille, followed by RE/MAX, Farm Bureau Financial Service, Ed Olson Insurance Agency, Mary's Jewelry, the Independent Review, Mimi's Café, Larry's Barber Shop, Goals Nutrition, Litchfield Eye Center, the Fridge, DeAnn's Country Village Shoppe, Jason Tibbits – State Farm, and Litchfield Chiropractic Center. The final page is at the Litchfield Opera House.
Because the story walk boards are set up in windows, you can talk a walk and read the story any time of day. We plan to have it up for a week.
The Litchfield Library remains open by appointment for computer use and Library Express service. Library Express means 15 minutes to come into the library to take care of any non-computer library business: picking out materials, checking things out, getting a library card, taking a quick look at the newspaper, or making photocopies. Call the library at (320)693-2483 to schedule either kind of appointment, available Monday through Saturday, all day and three evenings a week.
Curbside pickup remains available on-demand six days a week as well, with Saturdays expanded now to normal hours, 10 a.m. to 5 p.m. Just call from outside to let us know you want to pick up the items you have on hold.
Need some help ordering books or DVDs? We are always happy to help. Call or email and we will help you get what you want.
For the latest information on library services, visit our current website at litchfield.lib.mn.us.
It's storytime! Watch our new Children's Librarian Rachelle as she leads your kids at home for storytime.
JOB OPENING: LIBRARY ASSISTANT II
LITCHFIELD PUBLIC LIBRARY
Job description: Provides clerical functions by performing various circulation responsibilities and tasks.  Provides circulation, reference, and research services to library patrons. Fills interlibrary loan requests.
Knowledge, skills, & abilities needed:  Knowledge of library operations and procedures.  Skill in the use of computers and other technology used in the library.  Ability to work effectively with customers of all ages.  Ability to maintain cooperative working relationships with coworkers.  Good communication skills.  Attention to detail.
Minimum qualifications: High school diploma or equivalency, plus six months of directly-related experience, or a combination of education, experience, and training necessary to perform the essential requirements of the work.
Physical Requirements:  Must be able to walk, stoop, crouch, reach, lift, feel, grasp, talk, hear and see.  Some light lifting and carrying may be required up to 25 pounds.
Hours:  10-3 Tuesdays, 2-8 pm Thursdays, and one Saturday per month 10-5.   Additional subbing as needed.
Applications available at the library or www.pioneerland.lib.mn.us.  Submit applications by September 24 to:
Beth Cronk
Litchfield Public Library
P.O. Box 220
Litchfield MN 55355
Phone: (320)693-2483
by Beth Cronk, Meeker County Librarian
Fall is here, with the changes and new beginnings that brings. The Litchfield Library doesn't have the whole lineup of programs we would normally be announcing at the start of a new season, but we do have some new things happening.
The big announcement is that we have a new Children's Librarian! Her name is Rachelle, and she is also the Youth Librarian for the Hutchinson Library. We will be splitting her time so that we can benefit from her expertise and skills in both libraries. She'll be starting after Labor Day, so look for more news about her in the weeks to come, once she has a chance to get her feet wet. I know you're going to like her!
Elisabeth has been sharing her Dassel Library virtual storytimes with the Litchfield Library Facebook page this summer. We'll take a little break from storytime for the Labor Day weekend and the start of school, and then we'll be figuring out what our virtual storytimes will look like going forward. In the meantime, you can always access the storytimes from this summer on the Litchfield Library Facebook account or Dassel Library's website.
We will be offering a take-home Maker Space program on Monday, September 14. Starting at 3:30, we'll put out simple electronics kits that our Maker Space program leader Kevin has put together. They're recommended for kids in grades 3-5, and you'll find them on a cart outside in front of the library, while supplies last. Kids can learn how to make a circuit with popsicle sticks, binder clips, and colored LED lights.
Also on September 14, we'll have the first virtual session of an enhanced book club for adults, in conjunction with Dassel Library. It's called Deep-Dive Book Club: Slavery in America. It will be held on Google Meet from 7-8 p.m. on six Mondays: September 14 and 28, October 12 and 26, and November 9 and 23. The class will be taught remotely by Jenny Skoog, a Black Studies scholar and central Minnesota native. The goal of the class is to gain a more robust understanding of early American history and how it affects us still today.
We'll read and discuss a number of primary historical documents and supporting materials about the African-American experience from colonial days to the time before the Civil War. Those readings and other media will be available online. We'll also read two books: "Incidents in the Life of a Slave Girl" by Harriet A. Jacobs, and "Narrative of the Life of Frederick Douglass, an American Slave" by Frederick Douglass. Those books are available to check out as print books through the library or as e-books through our Overdrive service.
To sign up for the Deep-Dive Book Club, call me at the Litchfield Library or send me an email.
We're hoping to bring you news of a virtual event with authors soon.
We will not be having a September book sale, so continue to visit the cart of free books outside the library every day there isn't a threat of rain, and bring some things home to keep.
Our schedule of Library Express and computer appointments will be expanding, so visit litchfield.lib.mn.us for the latest days and times offered. Curbside pickup is still available during all of our operating hours. Continue placing your requests through the catalog or by calling the library at (320)693-2483, and we'll keep bringing your items out to you when you arrive. We're happy to gather the things you need and keep you stocked with books to read and DVDs to watch as the days get cooler.
Per Minnesota Executive Order 20-81, face coverings are required in the library. For details, visit https://www.health.state.mn.us/diseases/coronavirus/facecover.html.
Some important details:
Types of face coverings can include a paper or disposable mask, a cloth mask, a neck gaiter, a scarf, a bandanna, or a religious face covering.
A face covering must cover the nose and mouth completely. The covering should not be overly tight or restrictive and should feel comfortable to wear.
Any mask that incorporates a valve that is designed to facilitate easy exhaling, mesh masks, or masks with openings, holes, visible gaps in the design or material, or vents are not sufficient face coverings because they allow droplets to be released from the mask.
If you do not wear a face covering and are age 5 or older, you will not be able to come into the library for an appointment, but we will be happy to accommodate you with curbside delivery, wifi, and/or assistance by phone or email.
Full face shields are allowed for patrons who have a disability or health condition that prevents them from wearing a mask. Per the mandate, face shields must extend from the forehead to the chin and ear to ear with no gaps.
by Beth Cronk, Meeker County Librarian
Public libraries help provide support for education. Whichever way your child is going to school this year, the public library is happy to help provide resources for your family.
Pioneerland Library System has recently begun offering Brainfuse, an online resource that can be used anywhere. It includes a range of resources for all ages.
Brainfuse HelpNow offers personalized homework help in core subjects: math, reading, writing, science, and social studies.  Live tutoring is available through the Brainfuse site every day from 2:00-11:00 p.m. Because students communicate with online tutors in real time using an interactive virtual whiteboard to chat, write, draw, and graph, the tutors can provide individualized help to students of diverse needs and backgrounds.
HelpNow also offers skills building and test prep resources a student can work on alone, then take a quiz before connecting with a live tutor to review the quiz results. All live tutoring sessions are saved and can be replayed as well as shared with friends and teachers.
Students learning French or Spanish can use the Language Lab to either get live help from a tutor or use a variety of games and flashcards to practice skills.
The Writing Lab feature provides assistance at any time of day. Students can submit papers for detailed feedback.  The Send Question Center is similar but for help with non-writing assignments such as math or science.
Students who want to form an online study group with friends can do so through BrainFuse's Meet feature, using the interactive whiteboard.
Is your student getting ready for college? Brainfuse offers SAT test prep and assistance with filling out the FAFSA for financial aid. I have wished for help with the FAFSA so many times! The eParachute feature helps people of any age discover college majors and careers that match their skills and interests.
If kids are a little rusty as the summer draws to a close, direct them to the Summer Camp feature, intended to sharpen math, science, and writing skills to avoid the summer slide.
All of these online resources are available now, and will be through the school year. Students can use them in conjunction with their in-person, hybrid, or distance learning, or parents can use them for assistance with homeschooling.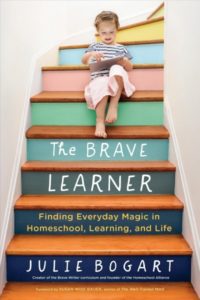 Speaking of homeschooling, libraries always offer a wide range of books and other materials that are useful for that. Some books are available for parents who are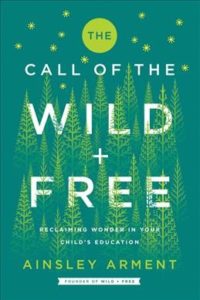 figuring out how to homeschool, such as the newer books The Brave Learner and The Call of the Wild and Free. But most of the resources homeschooling parents use from the library are the vast numbers of books for children and teens that are available on every subject and in every literary genre. If we don't have it at our local library, we can usually order it from somewhere. Don't forget documentary films as an educational resource; the library has those, too!
Whatever your school year holds, our library will be glad to help you find books and other resources to help. Remember that you can check out a device to get internet at your house for up to four weeks, and that you can pick up the library's wifi outside the building 24/7.
In today's world, it's very difficult to do without internet access. In addition to offering one-hour computer appointments in the libraries, as well as wifi outside the buildings, Pioneerland has just added a new way for people to get internet access, at least for a little while.
Pioneerland libraries now have mobile hotspots available to check out. These devices provide wifi you can use at home, through T-Mobile.
You use your library card to check them out, just like a book. And like a book, they have a loan period of four weeks. They can't be renewed.
To request one, you'll need to call the library, rather than placing a hold through the catalog. If one is available, we can get it to you through curbside delivery right away. If they're all checked out, we'll put you on the waiting list and let you know when one is ready for you to pick up. These have been very popular in other library systems, so we anticipate demand.
If you keep the hotspot past the due date, it will turn off and become unusable. There will be a late fee of $1 a day for late returns. If the hotspot is not returned or if it comes back damaged, there is an $85 fee for replacement, and if any of the accessories are missing, there will be a charge for the amount the library spends buying a replacement for that piece. The cases for the hotspots are very sturdy and well-padded, so you can safely return them in the book drop. Staff will wipe down the equipment and cases between patrons.
Internet service relies on cell tower technology and coverage, so the signal will be stronger or weaker depending on where you live, and in some locations they won't pick up a signal. Because of this, the Cosmos Library does not have any hotspots available to check out; they are unlikely to work in that area. The Litchfield Library has five, the Dassel Library has three, and the Grove City Library (where the signal is spotty) has two. The devices don't go out through interlibrary loan; they can only be checked out at the library they belong to.
The hotspots have filtering software installed on them in accordance with Pioneerland's Internet Use Policy, but the library is not responsible for individual activity on the internet. We encourage you to always follow safe internet practices. Pioneerland does not track your internet usage, data, or information while you're using the hotspot and, in accordance with library privacy requirements, does not provide your information to the service provider.
If you need to print, the libraries do have e-printers that can accept emailed print jobs that meet certain parameters (Word document, photo, or PDF, but not a webpage, for example). The HP e-printing service sometimes doesn't work well, so talk to library staff over the phone if you need to try using it, and allow plenty of time for the print job to come through. We can deliver printouts curbside.
If you check out a hotspot for a project and you complete it before the due date, please return the device so that someone else can have access to it sooner. We hope that these mobile hotspots will give you a way to get essential things done online at home during this unusual time.
By Jan Pease
Today I'm going to tell you a story.  A long time ago, in a galaxy far, far away… Oops!  Wrong story!  Let's try this again.
Late In 1990 I was a sad mom who was still grieving the loss of our infant son, Nathaniel.  Our daughter was in first grade, and I was at home every day, but was teaching a few piano students.  My mom saw a little notice in the paper that the library was looking for someone to work 8 hours a week, including one story hour.  Mom suggested that it would be good for me to get out of the house.   She promised free child care!  So I applied, head librarian Carol Blunt hired me, and as they say, the rest is history.  I officially started in January of 1991.
My brother's comment was, "Eight hours a week! Is that a real job?"  It grew into a bigger job, but planning and presenting story times remained a huge part of what I do.  Eventually, I was responsible for purchasing books for the four libraries in Meeker County.   Summer Reading Programs have been a big part of my job.  I've also written an average of two columns a month for more than 20 years.  That might be the equivalent of the book I always meant to write.
It's been a privilege to work with talented, curious, intelligent people.  The staff at Litchfield Library provides excellent library services.  I have to add that Beth Cronk has done a wonderful job of stepping into the management of all of the Meeker County libraries.
As time slipped by I approached retirement age.  It came so fast!  I thought if my health held up, I'd like to work until age 67.  Well, during our great time out, I had a birthday and the number is 67. I've been talking about when and how to retire, and the time is now.
Library service is drastically changed, and there are no summer programs planned for groups at this time.  It seems like a good time to close this chapter of my life.  Do I need to add that this is an extremely difficult decision? But it's the right decision.  As of May 31st, I'm retired.
I love living in Litchfield, and Dave and I will still be here.  We have no retirement plans to move to a more temperate clime.   I'm looking forward to having free time to meet friends for coffee or lunch, or both.
Robert Browning wrote, in a poem titled "Rabbi Ben Ezra" (read the whole poem sometime)
Grow old along with me!
The best is yet to be,
The last of life, for which the first was made:
Our times are in His hand
Who saith "A whole I planned,
Youth shows but half; trust God: see all, nor be afraid!"
See you around!