by Beth Cronk
Welcome to fall! September can be a good time to make some plans for the months ahead, whether or not you're involved with the school year yourself. Litchfield Library has some upcoming programs for adults that you may want to put on your calendar.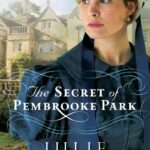 On Tuesday, September 26, Minnesota author Julie Klassen will be speaking at 6:30 p.m. at the library. Julie won the Minnesota Book Award for Genre Fiction in 2015 for The Secret of Pembrooke Park. She will give a fun and informative talk about her historical novels, her inspiration, her research, and more. Her latest novel is The Sisters of Sea View. There's no need to sign up to attend this program. As with all library programs, it's free to attend.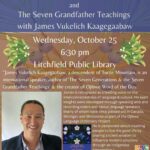 Updated information: On Tuesday, October 24, James Vukelich Kaagegaabaw will be speaking at 6:30 p.m. in the children's department at the library. James is a descendant of Turtle Mountain, an international speaker, an author, and the creator of the "Ojibwe Word of the Day" social media series. James is recognized as a leading voice on the interconnectedness of language and culture. His insights were developed through speaking with and recording elders and native language speakers in Canada, Michigan, and Minnesota as part of the Ojibwe Language Dictionary Project. He is passionate about inspiring people to live the good life by sharing ancient wisdom to influence modern solutions through an indigenous perspective. James will give a presentation about his new book The Seven Generations and the Seven Grandfather Teachings.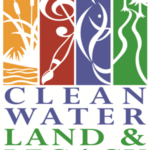 Both of these events are funded in part or in whole with money from Minnesota's Arts and Cultural Heritage Fund.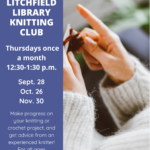 The Litchfield Library has been holding a monthly Knitting Club, and that program will continue through the fall. Do you need some motivation to finish your knitting or crochet project? Need some advice from an experienced knitter? Or just want the company of others who are interested in fiber arts while you work? Drop in to the library's meeting room between 12:30 and 1:30 p.m. on the last Thursday of the month: September 28, October 26, and November 30. The program is open to all ages. There's no need to sign up, or even to attend for the entire hour, since there's no formal instruction involved.
Have you thought about joining the Friends of the Litchfield Public Library? Our library is fortunate to have a group of positive and hardworking volunteers who help support the library. This is the group that runs the library's book sales, handles most of the incoming book and AV material donations, funds programs like the summer reading program and resources like BookPage magazine, and sometimes sponsors and/or hosts special events. They are currently scheduling a fall event with the Litchfield Area Writers Group. The next meeting of the Litchfield Friends is Tuesday, September 19, at 4:00 p.m. in the library's meeting room. Prospective members are welcome to come and see what it's all about.
Litchfield Library offers a monthly Adult Arts & Crafts program. In the past it has sometimes been offered as a take-home kit, and at other times it has been in person. This fall it will be in person on the last Thursday of the month at 6:30 p.m. Advance sign-up is required because space is limited and the class always fills. In fact, if you sign up and your plans change, please contact the library because chances are someone would really like your spot. Projects vary. In the past the program has done resin jewelry, wooden signs, decoupaged birdhouses, and mosaic tile coasters. The library will post each project on the website and the Facebook page when sign-ups open each month.
The library also runs two book clubs for adults. Mystery Book Club meets on the third Wednesday of each month at 7 p.m. and, obviously, they read mysteries. Adult Book Club meets on the second Tuesday of each month at noon, and that group reads a wide variety of books. Contact the library for more details if you're interested in attending either book club.
Fun at the library isn't just for kids – adults can find entertainment and education at the library, too! Pick up a September calendar of events at the front desk, or find it on the library's website: www.litchfield.lib.mn.us.