Back to School Books
By Miss Rachel
In just the blink of a n eye, summer is already wrapping up. Maybe you have kids at home who are so excited to go back to school. Or maybe you have kids at home who are less than thrilled by the idea of getting back into the classroom. No matter what kinds of feelings are happening about school, we have some new books to help get back into school mode!
"How to Be Confident in Kindergarten" by D. J. Steinberg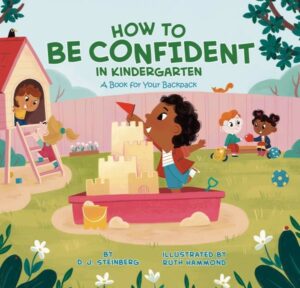 This tiny book packs a great big message for kindergartners getting ready for school! As your little one prepares to figure out all the ins and outs of going to school, they may need a little positive push in self-esteem. The rhyming verse in this book gives little readers a boost of confidence as they navigate some potentially scary situations – like raising your hand to ask your teacher a question.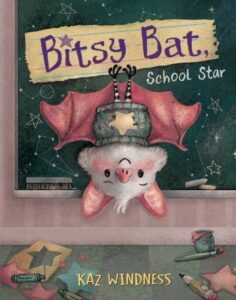 "Bitsy Bat: School Star" by Kaz Windness
Bitsy Bat is pretty nervous for her first day of school at Crittercrawl Elementary. When she flies into her classroom, she quickly finds out she doesn't fit in very well with her classmates. The more Bitsy tries, the more she is told that she is "wrong." Will Bitsy get her sparkle back and shine like a star? Check this out to find out!
"Breathe Like A Bear: First Day of School Worries" by Kira Willey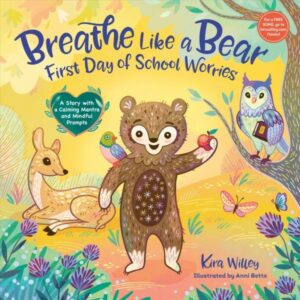 Mindfulness is becoming a more commonplace term today. As back to school jitters set in, stepping back and taking deep breaths can help regulate the nervous system. In this story, Bear has some butterflies in her tummy that she tries to settle down. Each page ends with a question posed to the reader to get them thinking about how they handle situations. The adorable illustrations make this book even more comforting to read.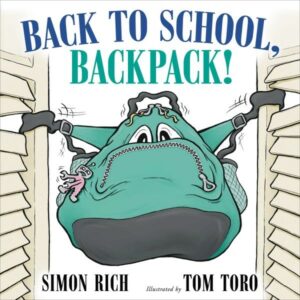 "Back to School, Backpack!" by Simon Rich
One of the most important school supplies is the backpack. But we don't often think about how the backpack views going back to school. This story is told from the perspective of a very nervous backpack who just wants to make it through the first day. With each obstacle that poor backpack faces, all it wants is to not be alone.
While back to school picture books are pretty plentiful in the library, there are also many middle grade and young adult books about back to school anxiety and other stressful school related situations.
"Penny Draws a Best Friend" by Sara Shepard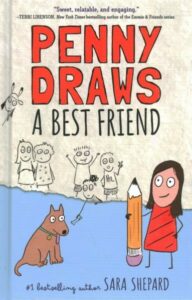 Like so many others, Penny is anxious for school to start. At least she has her favorite after school activity to look forward to – art club! But friendship drama seems to be stirring this year. What can Penny do to bring things back to the way they were? This book has plenty of fun illustrations throughout the chapters, kind of like "The Diary of A Wimpy Kid" series.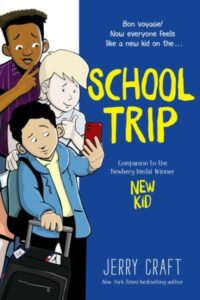 "School Trip" by Jerry Craft
New York Times bestselling author Jerry Craft has come out with another graphic novel that teen and pre-teen readers will love. In this next adventure, Jordan and his friends are taking a school trip to Paris. With their excitement to see and experience all kinds of new things, will they take on all the nuances of a foreign culture with ease, or will they all end up feeling like the "new kid"?
We have so many books about school and school-related experiences here at the library. If you're looking for something that your young reader can relate to on a personal note, come on in, and one of the library staff members will gladly help you find the perfect pick for your reader. From neurodivergence, to cultural differences, to varieties of interests, to different abilities, we have books for everyone to read and enjoy.