by Beth Cronk
Author Alex Haley said, "In every conceivable manner, the family is a link to our past, [and] bridge to our future." Several new books at the Litchfield Library explore generations of families, some fictional and some real.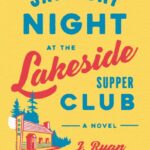 Author J. Ryan Stradal grew up in Hastings, Minnesota. Although he now lives in California, he sets his novels in Minnesota. His latest is Saturday Night at the Lakeside Supper Club. Mariel and Ned, a married couple in rural Minnesota, are both in the family restaurant business, but with two very different types of restaurants. Mariel inherited a traditional supper club from her grandmother, a local landmark that's failing in the modern age. Ned is the heir to a successful chain of diners. After a tragedy, the pair must decide how to move forward.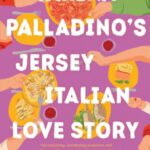 Set in a different part of the country, Varina Palladino's Jersey Italian Love Story is another novel that involves food and multiple generations of a family. Author Terri-Lynne DeFino was raised in New Jersey, although she now lives in Connecticut. In this funny novel, widowed Varina lives in the same house she grew up in, and she runs the family's Italian specialty grocery store. Her elderly mother and her daughter hatch a plan to find Varina a husband, even though she doesn't want to date. Meanwhile, other members of the boisterous family are planning their own life changes. This family dramedy has been compared to the movies Moonstruck and My Big Fat Greek Wedding.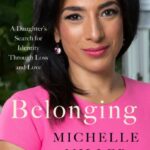 Moving on to nonfiction, one of the library's newest books is a memoir: Belonging: A Daughter's Search for Identity Through Loss and Love, by Michelle Miller. Miller is a co-host of the television show CBS Saturday Morning. She was raised by her paternal grandmother and her father, a surgeon and the first Black city councilman in Compton, California. Her mother abandoned her at birth, and Miller knew nothing about her. When Miller was 22 and her father was gravely ill, he told her to find her mother – a woman who had concealed her pregnancy after an affair with him – beginning Miller's search for answers about her heritage and history.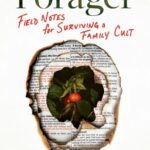 Another memoir, Forager: Field Notes for Surviving a Family Cult is author Michelle Dowd's story of growing up in an apocalyptic cult called the Field. Her grandfather was the head of the group, which was focused on learning to survive doomsday. Dowd lived an isolated life of deprivation as she learned survival and foraging skills, and when she got old enough to leave, she used those skills and philosophies to get out.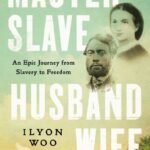 Master Slave Husband Wife: An Epic Journey from Slavery to Freedom is a thrilling true story of William and Ellen Craft, a young couple who escaped slavery through disguise. Author Ilyon Woo tells a story from history that's unfamiliar to most, even thought the Crafts went on to become prominent abolitionist speakers who worked alongside Frederick Douglass. To flee Georgia, William posed as a wealthy, disabled white man, and Ellen acted as his slave. They rode openly in trains, steamboats, and carriages, dodging people who would recognize them. Their adventure made them celebrities, but they were no longer safe in the North once the Fugitive Slave Act was passed, and they had to flee once again.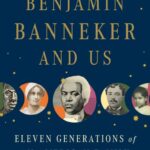 Author Rachel Jamison Webster was surprised to discover through a DNA test that famed American Benjamin Banneker was her distant relative. Banneker was a free Black man who was a prominent mathematician, astronomer, and almanac writer. Thomas Jefferson hired him in 1791 to survey Washington, D.C.  Banneker went on to write a famous letter to Jefferson, asking the president to examine the conflict between his belief in liberty and his enslavement of people. After seeing her DNA results, Webster got in touch with other Banneker descendants and learned about generations of family history, including that of Benjamin's grandparents, an interracial couple who married in colonial America. Benjamin Banneker and Us: Eleven Generations of an American Family is an exploration of family and American history.
Leo Tolstoy wrote, "All happy families are alike; each unhappy family is unhappy in its own way." On the contrary, I think every family story is unique, but we can also find things that ring true for us in others' stories. Whether they're funny, heartwarming, or dramatic (or all of these things at once), books about families can connect us to one another.