Miss Rachel

Many library patrons like to sink their teeth into a good series. There's a comfort in knowing that the plot of a story doesn't end with the last page, and that your favorite characters get to embark on new or different adventures. While it can be difficult to get a teenager excited about the idea of reading, finding a good book series can help.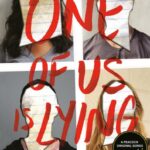 The fact that several book series are being made into television shows can make reading more appealing to teens. For example, one series by Karen McManus starts with "One of Us Is Lying" and follows with "One of Us Is Next." The books gained even more popularity when the series was adapted into a two season television series. Worried that two books won't be enough to keep your teen reading? The third book in this series is going to be released in August of this year. Additionally, McManus has written many other stand-alone YA novels that have plenty of drama to keep your teen hooked!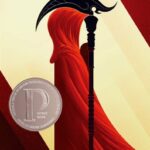 Looking for something a with a little more dystopia? The "Arc of A Scythe" series by Neal Shusterman takes place in a world where all sicknesses and injuries are mostly eradicated.  Characters known as Scythes then have to control the population. There are three main books in this series: "Scythe," "Thunderhead," and "The Toll." Additionally, there is another book that recounts the origin stories of many other Scythes titled "Gleanings." Shusterman has written a compelling series with thrills, chills, and even artificial intelligence!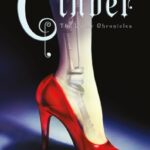 For anyone who enjoys more of a fairy tale story, Marissa Meyer has written multiple series that reference well-known tales. The "Lunar Chronicles" starts off with "Cinder," which you can probably guess is a reference to Cinderella. But here's a twist: the character Cinder is actually a cyborg and a mechanic! The series includes seven more books (so far), and plenty of other turns for our familiar characters. Meyer has also written a series called "Gilded," loosely based on the story of Rumpelstiltskin.  If your teen likes a fantastical adventure, books by Marissa Meyer might be perfect picks!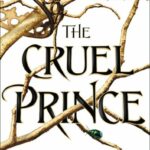 Another series with mystical creatures and settings is "The Folk of The Air" series by Holly Black. Main character Jude finds herself in the world of the Faerie after her parents are murdered. The original core of the series is "The Cruel Prince," "The Wicked King," and "The Queen of Nothing." But like many authors, Black wrote in some additional storylines with "The Lost Sisters," "How the King of Elfhame Learned to Hate Stories," and "The Stolen Heir."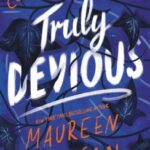 Maureen Johnson has created a murder/mystery series that is getting plenty of positive reviews and even getting compared to Agatha Christie novels. The series "Truly Devious" currently has five books: "Truly Devious," "The Vanishing Stair," "The Hand on the Wall," "The Box in the Woods," and "Nine Liars."  If your teen needs books that keep them on the edge of their seats, "Truly Devious" might be truly perfect!
Starting a new book series can be an exciting adventure – especially if you find the right one for you. Come over to the library, and we can help you and your teens find your next reading adventures!