Read Across America
3/1/23
Miss Rachel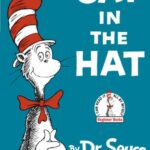 "The sun did not shine.
It was too wet to play.
So we sat in the house.
All that cold, cold, wet day."
The weather lately seems a bit like the setting in Dr. Seuss's classic book "The Cat in the Hat." So what can we do on these cold, miserable days? Maybe we don't want a certain hat-wearing cat to come and create chaos in our homes, but we certainly can celebrate the birthday of Dr. Seuss!
In 1998, the National Education Association started a celebration called Read Across America. This started as just a day, but many educators and schools celebrate Read Across America for an entire week. Beyond that, the NEA promotes RAA as a cause to celebrate all year long, and their website offers many ways and ideas for readers to do so. The recognized week always begins on March 2, the birthday of Dr. Seuss, also known as Theodor Seuss Giesel.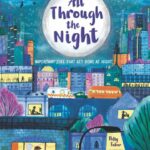 As a way to keep the party going all year long, the NEA website offers monthly themes to inspire young readers. The theme for March 2023 is "Bring Communities Together." How can we bring the community together? This is a great question to bring up with your younger library patrons, whether in the classroom, at church, at home, or wherever learning takes place. In the story "All Through the Night" by Polly Faber, we get a look at the people in the community who work during hours that most people sleep through. From custodial work, to security, from doctors to musicians, this book shows all the important jobs that require night shifts to keep the community going.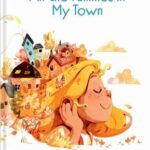 "All the Families in My Town" is a picture book by Ophlie Celier that celebrates diverse families. A community with a variety of family structures can teach kids and adults all about love. The ending of the story even encourages readers to create a portrait of their own family!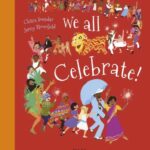 Our communities are made up of people of all different cultures and backgrounds. We can look at the theme "Bring Communities Together" through the lens of celebration. The book "We All Celebrate" by Chitra Soundar and Jenny Bloomfield works chronologically through the calendar year to define and illustrate the different holidays and celebrations of various cultures. What better way to bring people together than through a party!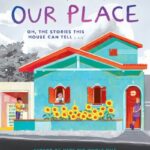 If you're looking for something for your teen reader, "This is Our Place" by Vitor Martins follows the lives of three different teens from three different decades, but all are set in the same house. Each teen deals with sudden life changes, family conflict, and first loves, proving that while generations change, we will always be connected to each other.
Your littlest library patrons can have tons of fun with the "My Community" themed Discovery box. This kit contains all kinds of community elements like people, buildings, signs, and more all made out of wood. One of the books included in the kit centers around community too – talk about fun for the whole family!
"Then our mother came in
And she said to us two,
'Did you have any fun?
Tell me. What did you do?'"
With all the ideas and books that Read Across America suggests, it's hard to be bored – and no one should have to deal with a silly cat in a hat in their home if they don't want that headache.  Whether you're looking for books about community or any other fun theme for RAA, we have plenty to check out here at the library.
Baptiste, Tracey, et al. "Read Across America." NEA, https://www.nea.org/professional-excellence/student-engagement/read-across-america.