by Beth Cronk, County Librarian
Romance novels are having a revival. According to publishing trade magazine Publishers Weekly, fiction sales were up 8.5% in 2022 compared to the previous year. Compare that to romance novels, which increased a whopping 52% last year. Romance is red hot.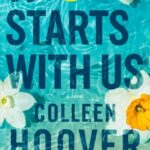 Colleen Hoover led the return to romance with her bestsellers It Starts with Us and It Ends with Us, along with some of her other novels. Other national bestsellers in romance last year included Things We Never Got Over by Lucy Score, The Deal by Elle Kennedy, and Neon Gods by Katee Robert.
Hoover has been popular locally. Litchfield Library has one copy of It Starts with Us and two of It Ends with Us (one in large print and one in regular print), but they're too popular to be found on the shelf very often. The same is true of her books Heart Bones, Finding Perfect, Maybe Now, November 9, and Reminders of Him. If you'd like to borrow a Colleen Hoover book from the library, I recommend you place a hold to get on a short waiting list. You won't wait long.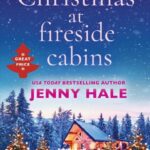 Our library has gotten a number of other new romances recently. One is Christmas at Fireside Cabins by Jenny Hale. Yes, it's a little late for a Christmas book, but they're surprisingly popular year-round. Hale's style has been compared to Jenny Colgan and RaeAnne Thayne. In this small-town romance, Lila decides on a getaway to a retreat in the Tennessee mountains to escape her grief tied to the holiday season. She makes it her mission to warm up the brooding coffee shop owner. This book sounds like it fits the grumpy vs sunshine trope that's common in romance novels – otherwise known as opposites attract.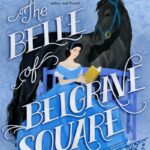 Mimi Matthews started the Belles of London Victorian romance series with The Siren of Sussex. In the sequel The Belle of Belgrave Square, she draws on the Beauty and the Beast fairy tale. Captain Jasper Blunt has a Yorkshire estate rumored to be haunted, and he's looking for a rich wife. Julia Wychwood has profound social anxiety and would rather be on her horse than in a ballroom. They strike a deal to marry; Julia will have the freedom to ride and to read as much as she likes, but she isn't allowed to explore the towers of Jasper's estate or pry into his life. This novel sounds like it may fall under the fake relationship trope, another frequent theme in romance novels.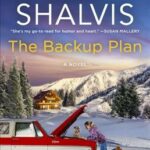 Jill Shalvis is a bestselling author of contemporary romance, known for her humor and interesting characters. Her newest novel, The Backup Plan, is the third book in the Sunrise Cove series, but Shalvis says the series can be read in any order. In this new novel, a woman inherits a ramshackle Western-themed bed and breakfast, but she has to share it with her ex-best friend and a man who broke her heart years ago. This sounds like a book with the romance novel tropes of forced proximity and enemies to lovers.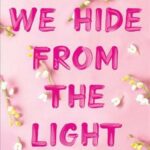 Litchfield Library will be getting the sequel to Lucy Score's Things We Never Got Over when it's released this month. In Things We Hide from the Light, the author returns to the small town of Knockemout, Virginia. Nash Morgan is the chief of police, and he's struggling emotionally while recovering from a gunshot wound. His new next-door neighbor Lina sees what Nash is going through, and a romance begins. This novel appears to be another where opposites attract – and where the love interests have secrets.
Whether you like a historical romance or something contemporary, a romantic comedy or something more serious, or any other variety of novel celebrating affairs of the heart, you're likely to find your heart's desire at the library.