by Beth Cronk
Fall is a great time to make your kitchen a cozy place by cooking and baking. Looking for some new recipes? The library has several new cookbooks you may enjoy, including three written by well-known Minnesota cooks.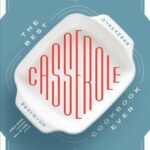 Beatrice Ojakangas is a world-renowned Minnesota cook, baker, and author. Her first book The Finnish Cookbook was published in 1964 after she moved for a time to Finland and then worked at Sunset magazine in California. She went on to publish more than 30 additional books, to advise Julia Child and Martha Stewart on Scandinavian food and appear on their TV shows, to own a restaurant in Duluth, and to write for Twin Cities newspapers. And who would have thought: she's the inventor of pizza rolls! University of Minnesota Press has published many of her books, and this year they reissued her classic The Best Casserole Cookbook Ever. This cookbook defines "casserole" as a baked version of a one-pot dish, and Ojakangas includes everything from appetizers to dessert.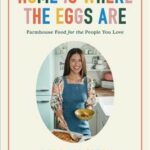 Another (much younger) Minnesota cook, Molly Yeh is the star of the Food Network show Girl Meets Farm and the author of the bestselling cookbook Molly on the Range. Yeh grew up near Chicago and graduated from Julliard in New York. Then she met her husband and moved with him back to his hometown of East Grand Forks. Her new cookbook is called Home is Where the Eggs Are: Farmhouse Food for the People You Love. It draws inspiration from her Chinese and Jewish heritage and her husband's Scandinavian heritage, plus local, seasonal ingredients. And yes, she does have laying hens on her farm.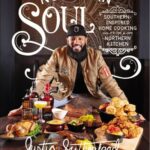 Minnesotan Justin Sutherland is a classically trained chef and Iron Chef winner who owns multiple restaurants in St. Paul and Roseville, and he stars in the cooking shows Fast Foodies and Taste the Culture. His first cookbook was published last month: Northern Soul: Southern-Inspired Home Cooking from a Northern Kitchen. He shares his unique take on Southern cooking, which is influenced by his family-centered childhood in the Twin Cities. Through the years, he loved spending time cooking and eating with his grandparents, who have roots in Mississippi, Japan, and Norway.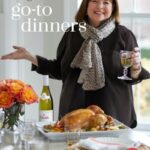 Ina Garten published her first Barefoot Contessa cookbook in 1999 – the first of many bestsellers. She went on to star in a long-running Food Network cooking show, also called Barefoot Contessa. Her new cookbook, called Go-To Dinners: Make Ahead, Freeze Ahead, Prep Ahead, Easy, Assembled, is her thirteenth book. This one covers strategies for making uncomplicated dinners that turn out well every time. Some are dishes to make ahead of time, others are quick to prepare, and some are simply boards with assembled components.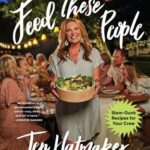 Jen Hatmaker is a bestselling author and well-known speaker and podcaster who made her name in women's ministry beginning in the 2000s; she has expanded her topics and reach in recent years. Feed These People: Slam-Dunk Recipes for Your Crew is her first cookbook. She is not a chef, but she's a mother to five mostly-grown children. The recipes are designed to be practical for home cooks, and the book is written with humor, with chapters that include "Food for your picky spouse or spawn" and "Food for when you want to seem fancy."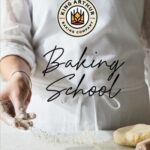 The King Arthur Baking Company has just published a new cookbook called Baking School: Lessons and Recipes for Every Baker. I'm familiar with King Arthur flour, but I didn't know that the company has baking schools in Vermont and Washington State, and that they offer online classes, too. This new book puts their curriculum in written form, accompanied by photos, with plenty of explanation about how and why baking works like it does.
Whatever type of cooking or baking you like to do, you can find a cookbook to check out from the library that will suit your tastes. If you'd like to find a second-hand cookbook to purchase for a low price, chances are good that the Friends of the Litchfield Library will have some available at the last book sale of the year. A wide variety of used books will be for sale on November 19 from 10 a.m. to 2 p.m. in the library's meeting room, and proceeds benefit the library.