by Miss Rachel
As Minnesotans, we know exactly how hard it can be to say good-bye to summer. But here at the library, we truly appreciate all of the time and energy that our wonderful patrons spent on our Summer Reading Program this year. Our theme was Read Beyond the Beaten Path, and kids weren't afraid to wander from the trail! We had 265 people signed up for our Summer Reading Program, and so far, we have had more than 600 challenges turned in total – that's a lot of reading! Even with that big number, our young readers are still able to turn in the challenges they have at home until the end of August: come on in and get yet another prize! We're proud of our young patrons and all they have accomplished this summer.
While our Summer Reading Program is coming to an end, we know that that means school is right around the corner. While schedules can become chaotic, here are still a number of opportunities for fun and learning at the library.
Storytimes are still going to be happening starting after Labor Day. We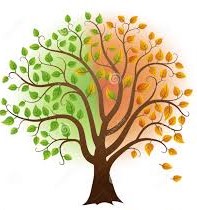 will actually be offering two separate storytimes to cater to your littlest patrons' learning. On Wednesdays from 10:15-10:45 a.m., our storytime will be centered around infants through age 3. We want to offer some wholesome bonding time with your babies and toddlers. On Fridays from 10:00-11:00 a.m., we will still have our storytime for age 3 through Pre-K. We will read stories, sing songs, make crafts, and play games.
Don't forget about the STEAM Labs! This summer, we had fun with LEGO blocks, friendship bracelets, and birdhouse building. These fall labs will be offered for kids in kindergarten through 5th grade from 3:30-4:30 p.m. after school on the last Tuesday of the month. Make sure to sign up in advance to reserve a spot for your kiddo. More information about specific STEAM labs will be posted closer to the date.
We also have our awesome 2nd Saturdays Teen/Tween Program from 1:30-3:00 p.m. which happens on the second Saturday of the month (in case you didn't catch that!). This program is designated for ages 11-18. No sign up is needed for this exciting time; just come out to enjoy crafting and other cool activities.
You may have enjoyed some of the take-and-make crafts that we've continued offering here at the library. No need to worry – you will see more of those this fall! Each child can take one kit, but kits are only available while supplies last.
Our library staff are also more than willing to help your little patrons to find books that they'll enjoy. We've purchased some new books on a wide range of topics and in a variety of formats that might be just what your little reader is searching for. But we also know the familiar classics that you may want to share with your little ones.
As fall approaches, we want to keep the energy of summer going here at the library. Don't forget to enjoy all the opportunities we have for your young patrons.