by Beth Cronk, County Librarian
When a book is the hottest new thing, it's not unusual to find it has a waiting list at the library. You can always reserve a book you want, and those waiting lists move pretty quickly in our system. But what if you want to find something that's available now, or with only a short wait? Litchfield Library has some brand-new books on the shelf that have gotten good reviews, with no waiting lists – at least at the time this post was written.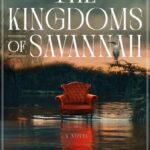 Edgar Award-winning author George Dawes Green is the founder of The Moth, which you may be familiar with from the podcast or from The Moth Radio Hour on NPR. It has been more than a decade since his last novel. The Kingdoms of Savannah is his new mystery, praised by reviewers as a chilling, layered work of Southern gothic noir. Green shows the two versions of Savannah: the beautiful, gracious city, and the ugliness of its history. A man is murdered and his companion vanishes, and a mature society woman becomes the unlikely detective investigating the crimes.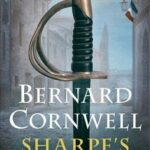 Author Bernard Cornwell publishes novels regularly, but late last year he came out with a book in his Sharpe series for the first time since 2007. Richard Sharpe is the hero of this long-running historical fiction series, a lieutenant-colonel in the English army who started life as a foundling. In the newest installment, Sharpe's Assassin, the Duke of Wellington needs a favor from Sharpe now that the Battle of Waterloo has brought an end to the Napoleonic Wars. The Duke actually led the allied forces occupying France in 1815, and Cornwell places his fictional hero in the midst of this history.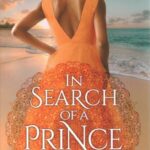 A light contemporary romance with a Christian fiction perspective, In Search of a Prince by Toni Shiloh delivers a fun fairytale with a fresh angle. Brielle Adebayo is a public school teacher in New York City when her mother reveals that she's a princess in the island kingdom of Ọlọrọ Ilé, off the coast of Africa. Her grandfather the king is dying, and Brielle must take her royal position as heir to the throne. The royal council announces that she is required to marry before her coronation because of an old rule, and the princess must decide if she really wants the throne or to attempt to find love so quickly. Oprah Daily has named it a best romance novel of 2022, and Library Journal gave it a starred review.
Hopeful and gentle science fiction is hard to find, but the Monk and Robot series by Becky Chambers fits that description. Sibling Dex is a renowned Tea Monk, and Mosscap is a robot on a quest to figure out what humanity really needs. In A Prayer for the Crown-Shy, the second book in the series, the pair visit the towns and cities of the moon they live on, make new friends, and ponder issues of entropy, sustainability, and what people want.
A locked-room mystery is a fun puzzle in detective novels, featuring a situation where it seems impossible for a perpetrator to have gotten in and out of the crime scene. Death and the Conjuror is a locked-room mystery, the first in a planned series by Tom Mead. Set in 1930s London, this novel features retired stage magician and part-time detective Joseph Spector, who is brought in by Scotland Yard to figure out how someone could have murdered a celebrity psychiatrist in his locked study. Apparently the clues are there for astute mystery readers to solve the puzzle themselves, as in some of the best classic whodunnits.
A few of the other brand-new books at Litchfield Library available with no waiting include We Do What We Do in the Dark by Michelle Hart (a coming-of-age novel), Elsewhere by Alexis Schaitkin (dystopian sci-fi), and First Time for Everything by Henry Fry (pop fiction).
Of course, if you're looking for one of Colleen Hoover's books, Where the Crawdads Sing by Delia Owens, or the upcoming William Kent Krueger novel, you can always reserve a copy of those extremely popular books, too. I hear that the waiting lists in Pioneerland move much more quickly than in the Twin Cities libraries! If you need some help requesting a book, talk to a staff member; we are always happy to help.