by Beth Cronk, Meeker County Librarian
Winter has been overstaying its welcome this year. While you wait for better weather, pick up a new book or two that feature top-notch writing. All of the following novels are newly available at the Litchfield Library: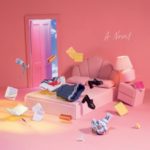 Disorientation is Elaine Hsieh Chou's debut novel. A Taiwanese American like the author, the novel's main character is PhD student Ingrid Yang, who is struggling to complete her dissertation on a Chinese poet. She discovers a cryptic note in the archives, leading her to try to solve a mystery that makes her question everything about her life. The book is described as a sharply observant, hilarious campus satire.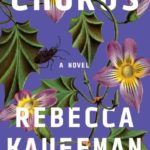 Chorus is a novel about a dysfunctional family by Rebecca Kauffman. The seven siblings in the Shaw family each share their memories surrounding their mother's mysterious death and one sister's teenage pregnancy, looking back on the first half of the twentieth century as adults in the 1950s. Complex and hopeful, this novel is written like a collection of related short stories, and it has been compared to the work of Alice Munro and Elizabeth Strout.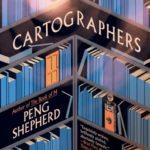 The Cartographers is a work of magical realism by Peng Shepherd. This novel is described as a fantastical thriller that could appeal to fans of Ray Bradbury, Erin Morgenstern, or Dan Brown. A legendary cartographer is found dead in his office at the New York Public Library, with a strange map hidden in his desk. His daughter, also a cartographer, has been estranged from him because of that map, and she discovers that a mysterious map collector has been hunting down every copy of it in existence.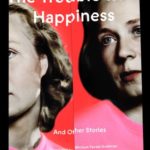 Tove Ditlevsen was one of Denmark's most prominent authors. Her writings only began to be widely available in English a few years ago, even though she died in 1976. The Trouble with Happiness: And Other Stories is a collection of her short stories that were written in the 1950s and '60s but only published in English for the first time this month. Her writing is described as spare, subtle, bleak, and brilliant.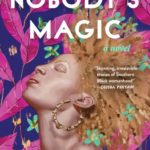 Nobody's Magic is a coming-of-age novel in three parts by Destiny O. Birdsong. Each story is about a different Black woman with albinism in Shreveport, Louisiana. One is a pampered young woman whose family has sheltered her from the outside world until she begins a romance with a mechanic. The second lives and works in a motel, shutting herself away from the media and her family after her mother is murdered. The third lives and works far from home, and she attracts a man who thinks she is somehow magical and wants her to become his wife and the stepmother of his child. With themes of grief, self-discovery, and family, this novel has been widely praised for its vivid, realistic characters.
Other recent additions to the Litchfield collection have also gotten praise from book reviewers for sophisticated writing. They include the coming-of-age allegory The Boy with a Bird in His Chest by Emme Lund; Wildcat, a funny and touching novel about motherhood and female friendship by debut author Amelia Morris; and To Paradise, the bestselling novel by Hanya Yanagihara, which is set in three time periods in an alternate America: 1893, 1993, and 2093.
Author Jeanette Winterson said, "Books and doors are the same thing. You open them, and you go through into another world."  You can find many doorways into lives and worlds like and unlike your own on the shelves of the library.