by Beth Cronk, Meeker County Librarian
In the summer, some people look for books referred to as "beach reads." Some look for a good book to take on vacation or to the lake. (And yes, now and then a library book does get dropped in a lake.) Some just want an absorbing book to read while they sit still and try to stay cool. The Litchfield Library has a variety of new books that would be fun for different kinds of readers.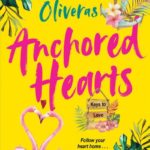 If you're looking for a contemporary romance, Anchored Hearts by Priscilla Oliveras might interest you. An award-winning photographer returns home to Key West after traveling the world. He faces the complications of restoring relationships with his estranged family and seeing the woman he loved who he left behind years ago. This is Oliveras' second romantic comedy set in Key West, Florida, featuring Latinx families.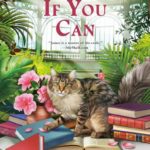 If fluffy mysteries are your thing, pick up Cat Me if You Can by Miranda James. This is the 13th book in the Cat in the Stacks cozy mystery series, and it's a crossover with James's Southern Ladies series. Charlie Harris and his cat Diesel travel to Asheville, North Carolina, with Charlie's fiancée. They stay at a fancy hotel and attend a meeting of the mystery book club at the public library. An uninvited guest at the book club meeting is murdered; let's hope THAT never happens when our mystery book club meets! Charlie, Diesel, and the Ducote sisters from the Southern Ladies series team up to solve the crime.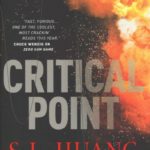 If action and adventure are more fun for you, you could try Critical Point by S.L. Huang. It's described as a sci-fi thriller, and it's the third book in the Cas Russell series. Cas is a math genius and a vigilante with superhuman abilities. She works to stop a dangerous group that's trying to brainwash the world, and the people involved target her friends in retribution. Reviewers say it should appeal to people who like morally-ambiguous superheroes.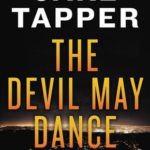 For a realistic thriller rather than a sci-fi thriller, look for The Devil May Dance by Jake Tapper. Tapper is an anchor on CNN, and this is his second book in the Charlie and Margaret Marder mystery series. Set in the '60s, this one involves Bobby Kennedy, Frank Sinatra, the Sands in Las Vegas, the Rat Pack, Hollywood, and Scientology.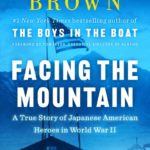 If you prefer real to imagined history, Facing the Mountain: A True Story of Japanese American Heroes in World War II may be what you're looking for. Author Daniel James Brown wrote the bestselling "The Boys in the Boat" about the U.S. Olympic rowing team in 1936. This time he tells the story of four Japanese-American families and their sons who fought for the U.S. overseas, while their families were put in concentration camps here at home.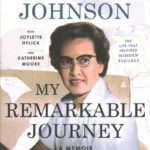 Another work of real history, the memoir My Remarkable Journey tells Katherine Johnson's life story in her own words, with the help of authors Joylette Hylick and Katherine Moore. If you enjoyed the book or movie "Hidden Figures," you know about the contributions NASA mathematician Johnson made to America's first flights into space. This memoir covers her entire life, from her origins as a child prodigy in West Virginia to receiving the Presidential Medal of Freedom at age 97. Johnson died in 2020 at the age of 101.
Whatever you find fun, suspenseful, or fascinating to read, you usually can find it through the library. You can search the online catalog and place requests there, call the library to request a book, or walk in to peruse the shelves. The doors are unlocked and the library isn't making appointments for visits anymore; just drop by any time during normal library hours, and you can take all the time you want picking out your books. Curbside pickup is still available, as well.