by Beth Cronk, Meeker County Librarian
"When you have eliminated all which is impossible, then whatever remains, however improbable, must be the truth." Sherlock Holmes said some version of this in many stories. Mystery readers enjoy trying to solve puzzles as they read, and usually they are voracious readers. Are you looking for a new mystery novel? Litchfield Library has many to check out.
Who Speaks for the Damned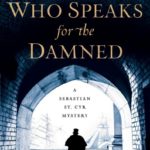 is a recent novel in the Sebastian St. Cyr series by C.S. Harris. Sebastian is a viscount, an Army officer, and a master of disguise in Regency England. The author describes him as Mr. Darcy with a James Bond edge.  In this fifteenth book in the series, a disgraced British nobleman believed to be long dead is found murdered during London's celebration of the defeat of Napoleon. The latest novel in this series, What the Devil Knows will also be available soon.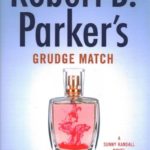 Author Robert B. Parker died in 2010, but his book series go on through the work of other authors. Mike Lupica is a prominent sports writer:  a columnist, a co-writer of athlete autobiographies, and the author of many sports-focused novels, especially for kids. He has written a few books in Robert B. Parker's Sunny Randall series for adults, and reviewers say he captures the original writing style. One in the series recently added to the Litchfield collection is Robert B. Parker's Grudge Match. In this installment, a gangster comes to private investigator Sunny for help, even though she double-crossed him in a recent deal by tipping off the FBI to one of his activities. He wants her to find his girlfriend who has disappeared. Sunny doesn't trust him but wants to help find the woman, who has risen through the ranks of the mafia.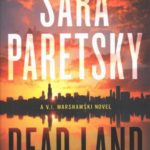 Dead Land is Sara Paretsky's latest in the V.I. Warshawski series. V.I. is a private eye in Chicago, and in this novel, she encounters political corruption in the city when her goddaughter's boyfriend is murdered because of the community group he's working for. She discovers a far-ranging conspiracy involving Chicago's parks and lakefront property plus South American politics.  Reviewers say it's a high point in this long-running series.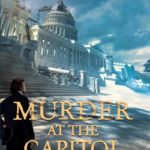 Murder at the Capitol by C.M. Gleason is the third book in the Lincoln White House mystery series. Washington, D.C. is celebrating the 4th of July in the midst of the Civil War. A body is found in the unfinished Capitol building, and Lincoln's friend Adam Speed Quinn investigates the situation with the help of a doctor and a journalist. Reviewers love this one, with its mix of fictitious and real people and events.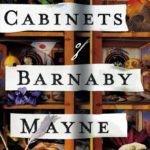 The Cabinets of Barnaby Mayne by Elsa Hart is another historical mystery. In 1703 London, a woman named Cecily who studies plants visits Sir Barnaby Mayne to view the huge collection of rare items he has collected. But Barnaby is murdered and Cecily's attention to detail makes her doubt the confession of the supposed killer, sending her on a quest to solve the mystery herself.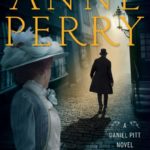 Anne Perry has been a popular mystery writer for decades. Her novel One Fatal Flaw is a recent installment in the Daniel Pitt series, set in Edwardian England. Young lawyer Daniel and his scientist friend Miriam work to clear a man of murder charges by proving a fire was accidental, only for the defendant to die in the same way. The next book in the series, "Death with a Double Edge," is coming out soon.
Is it a mystery to figure out how to find more mysteries to read? You can search for the keyword "mystery" in the library catalog and sort by date to see the most recent books first, or you can stop in and look for the light blue mystery stickers on books. And of course, library staff are always glad to help you find what you need.